Online Reputation Management Services: An Overview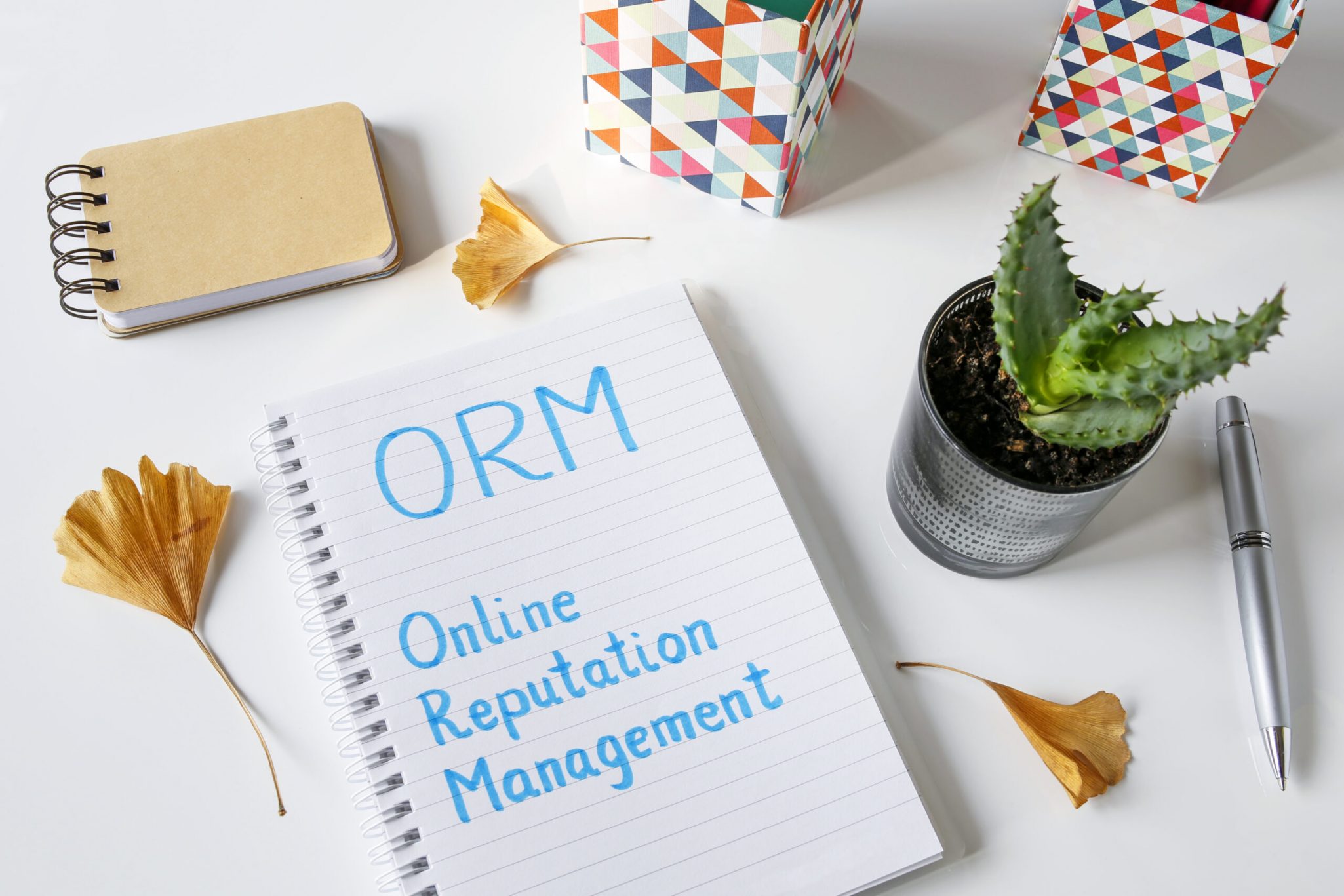 How can online reputation management services help your business? Our Business Reputation Experts look at what the right ORM service team can do for your reputation, your brand and your bottom line. 
These days, people research, engage with and buy from brands online.  
And whether you're an A-list celebrity or an international corporation, your brand's worth depends on your ability to optimize that interaction and control the online narrative. 
More than ever, high-profile professionals, personalities, politicians and multinational enterprises are turning to online reputation management (ORM) service providers to do just that: build a digital presence that fends off threats and compels consumers to action.
ORM companies are everywhere. Which one is right for me?
Customers, competitors and critics have numerous outlets for attacking your image and hurting your bottom line. This makes choosing the right SEO services company essential—not only to protect and preserve your unique digital brand, but to ensure you're prepared for the everyday challenges that come with surviving the digital landscape. 
But knowing which firm provides the best opportunity for success isn't always easy. Competition is heavy in the ORM space, and filtering through the noise to identify the best ORM provider—the company that will elevate your profile and deliver the best chance to achieve sustainable digital results—can seem difficult, if not impossible.
Not all ORM companies are created equal. That's why it's so important for individuals, businesses and big-name brands to do their research and ask the right questions when choosing the right online reputation management services provider, such as:
Can you provide in-depth insight and analysis of my online footprint?
SEO services firms that don't dig deep to uncover and analyze each element of your digital brand may leave your business open to attack—and fail to identify crucial opportunities for repair, improvement and online growth.
Do you have experience in online crisis management?
Companies without adequate, firsthand experience navigating and mitigating online threats are likely ill-equipped to steer your brand across what can be a treacherous digital landscape, leaving you without the level of protection you need to manage a profitable presence.
Can you deliver a custom ORM solution that protects my brand for the long-term? 
The web is always changing, and if your reputation management provider isn't focused on designing robust ORM strategies that deliver long-term results, you'll be hard-pressed to manage new threats and overcome new challenges down the road. 
No matter if you're the CEO of a Fortune 500 firm, a professional athlete or the owner of a local donut shop, it's critical to know you have the right online reputation management company in your corner—a professional ORM team that can deliver the comprehensive, customized online reputation management solutions you need to overcome crises, maximize revenue and position you to be your best online.
What are
comprehensive
online reputation management services?
Complete online reputation management services account for each element of your digital footprint—every review, comment, article and social mention that comprise your online brand. When done right, these services work together to improve and optimize your overall position on the web. 
And any SEO services team worth their salt knows this holistic approach to reputation management is key to building brand integrity, visibility and authority that is not only sustainable, but that maximizes impact in Google search and among your target audience. 
In short, a custom, complete ORM strategy is what makes it possible for you to control the online conversation—to manage threats, seize opportunities and unlock your full online potential. 
An effective ORM campaign includes:
Full, in-depth brand analysis
No online reputation management services strategy can be truly effective without a deep dive into your digital presence. A thorough analysis of your online footprint provides the big-picture perspective you need not just to better understand your online brand but to develop the data-driven, multi-layered strategy needed to eliminate threats, know your competition and strengthen sentiment among consumers.
A full digital brand audit doesn't just identify who you are on the web; it highlights where things are working, where you need improvement and avenues for elevating your position in the marketplace. 
Online repair and management services
The next step in effective reputation management is online repair, fixing the damage negative items have done to your brand image and building a more robust presence from which to steer the online narrative. 
Built on data and fueled by SEO, impactful reputation repair strategies combine tools, technology, and expertise to restore and enhance your digital brand impact. Once in motion, a customized ORM strategy may include any number of online reputation management services, including:
Threat and crisis management. Digital reputation management typically begins with the removal, suppression and mitigation of items damaging your online image—as well as proactive strategies for managing crises in the future.
Review management. A proactive review management strategy can provide businesses and brands the opportunity to rein in bad reviews and build a more positive presence on sites like Google Business. 
Content marketing. The strategic creation, development and distribution of brand-centered content across the web helps reinforce your message, grow your audience and develop a more robust digital footprint. 
Social media and brand management. As part of ORM, a smart social media management strategy allows you to maintain brand relevance and stay ahead of crises before they go viral. 
Search engine optimization. SEO services are the anchor and heartbeat of online reputation management, providing the foundation on which to build your ORM strategy and the search engine oxygen needed to keep your fresh, competitive and profitable. 
Monitoring and maintenance
Once your revitalized presence begins to take shape—and starts to generate positive results for your brand and bottom line—it's time to prepare for the road ahead. Doing so requires vigilance—as well as the flexibility needed to pivot, adapt and reinforce your strategy when new crises occur.
Reputation monitoring and maintenance are crucial to ensuring your ORM strategy is on track and your competitive edge is sharp, no matter what obstacles are thrown in your path. Effective, real-time monitoring software is critical to tracking new mentions of your brand and shoring up problems before they blow up. The right reputation maintenance campaign gives you the tools to make sure your brand retains its authority and relevance—and to optimize engagement at every stage of the consumer interaction. 
Who provides the best in digital reputation solutions? 
As we mentioned earlier, there is no end to choices regarding online reputation management services.
But if you're looking for something more—an ORM company that goes beyond negative information removal to deliver digital brand solutions that grow your reach, solidify your industry authority and propel you past the competition—you've come to the right place. 
Located in Denver, Colorado, Reputation Sciences™ specializes in comprehensive, robust digital brand management solutions built to empower long-term success.  With a complete SEO services solution tailored around your online brand, you're not only prepared for the latest PR crisis, random review or online attack, but also to create a digital reputation that compels action and positions you as the go-to business in your field. 
We A.R.M. you for success
Controlling your digital reputation is key to thriving in today's marketplace. 
With a comprehensive, advanced A.R.M. (Audit, Repair, Monitoring) solution from Reputation Sciences™, that control is in your hands, ensuring your online brand is confident and heading in the right direction. 
Audit
Starting at $5000, our in-depth, tech-powered brand audit scours the web in search of any mention of your business. From review platforms and news sources to business profiles and social conversations, our digital brand audit solution aims to identify and categorize each so as to build a more comprehensive picture of your online footprint.
Once the information is collected, Reputation Sciences™ experts perform a thorough SWOT analysis of your online image to map out the strengths, weaknesses and opportunities and threats embedded within your digital reputation. Our profile defenders root out areas in need of improvement and identify opportunities for improving your position for common search phrases—an effort to mitigate existing threats and beef up a more positive presence across the web.
Competitive analysis
In addition to evaluating the data on your own brand reputation, we take a closer look into your competitors' ranking and image online, analyzing how they stack up in search and how they're performing in comparison to your brand. We go deep to analyze what they're doing well and where they're falling behind—insight that will be used to craft a more effective reputation repair strategy and sharpen your approach down the road.
Executive analysis 
Each audit includes an examination of how you measure up among competitors and consumers, the gathering and analysis of key performance metrics that indicate not only how your brand is perceived by customers, competitors and the general public, but also how users interact with your firm at every stage of the decision-making process. By better understanding the quantity and quality of interactions with your brand, we're able to evaluate factors like consumer sentiment and brand authority—as well as develop a strategic plan of attack for strengthening both. 
Repair
Beginning at just $1700/month, our SEO online reputation management services work to remove existing threats, repair reputation damage and provide your brand the online footprint you need to control the online narrative. 
Utilizing the actionable data and analysis collected from your comprehensive brand audit, we build and implement the holistic digital brand management and growth strategy that puts you in the driver's seat—allowing you to restore a positive online image that connects with customers and enables you to capitalize on opportunities. 
Our reputation repair solution is comprehensive and supported by an array of powerful reputation management resources, including:
Strategic removal and mitigation of negative articles, comments, blogs, reviews and social threads eroding brand authority and impacting your bottom line.

Crisis management tools that enable you to manage digital problems, mitigate potential damage and pivot your brand when necessary. 

Brand-based content marketing involving the creation and curation of high-quality bios, blogs, social posts and images that embody brand values, enhance your presence and depth for key Google search phrases, and improve position, visibility and authority on the web.

On-site

SEO services

designed to increase site traffic, improve website UI and nudge customers closer to point-of-purchase. 

Social media management services that help you maintain relevancy and steer the conversation.

The Reputation Sciences™ Review Management Portal

, which for just

$149/month

aggregates your online reviews while allowing you to mitigate the impact of bad online commentary and generate a more positive, profitable review presence—all from one easy-to-use review management dashboard.
With a custom, long-term ORM solution supporting your online brand, you're not just eliminating threats before they turn into digital nightmares; you're taking a proactive role in your own online destiny—building the reputation on which your brand can compete, attract customers, strengthen loyalty and reach the next level of success.
Monitoring
Gaining control of your online reputation is one thing. But maintaining that grip requires vigilance, not to mention tracking technology that can filter through millions of websites quickly to ensure you're always a step ahead of the game.
Staring at the low price of $29/month, the Reputation Sciences™ Monitoring Solution provides the peace of mind that can only come from comprehensive, 24-7 digital brand monitoring. This state-of-the-art tracking tool is customized by our Denver-based digital experts to identify mentions of your brand when and wherever they hit the web—and to provide you instant alerts so you can react, respond and manage new crises fast.
And for just $250/month, our Executive Monitoring service goes a step further, providing instant updates not only surrounding your specific brand name, but your entire online reputation and affiliate brands to ensure your business is always safe and protected on the web.
24-7 monitoring is integral to maintaining compelling and profitable online presence—and a key component of any online reputation management services campaign. 
Looking for SEO services to boost your online brand? We can help.
Crafting advanced, effective reputation management solutions is what we do. It's our passion, and the reason why Reputation Sciences™ has become synonymous with online success. 
Our experienced Denver ORM team has provided industry-leading reputation analysis, repair and monitoring solutions to brands for more than eight years. We know the challenges modern brands face in the digital marketplace, as well as the data-driven insight, hard work and commitment it takes to achieve meaningful, lasting results—those that ensure you're at the top of your game and have the digital readiness to succeed no matter what comes your way.
Unlike others in our industry, we go the extra mile to build robust reputation management solutions that are supported by data and strengthen your brand at every level and layer of your online footprint. At Reputation Sciences™, we believe online reputation management services should be about more than simply managing an online flare-up, but should give you the SEO tools, technology and marketing expertise you need to direct your own brand narrative—to create a presence that enables higher profitability and helps unlock the full potential of your business. 
From customized brand audits and online reputation repair to 24-7 monitoring, our complete A.R.M solution puts you at the helm of your own digital footprint, ensuring your brand is protected, powerful and profitable for the long-term. Our reputation defenders are here to help you be your best online.
To get started on your own comprehensive digital reputation solution, visit Reputation Sciences™ today or Call (844) 458-6735 .
For daily #digitalreputation tips and ORM services info, follow us on Facebook and Twitter.