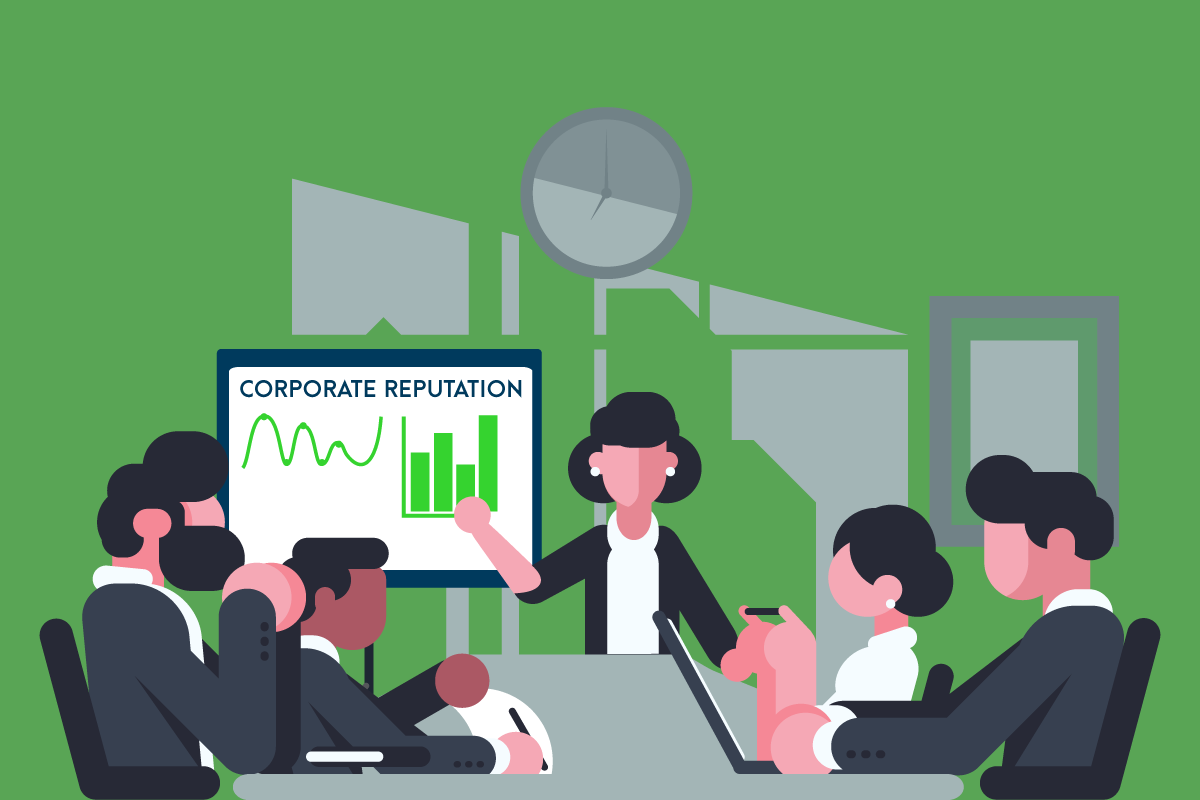 Corporate Reputation
Corporate Reputation: How does your company measure up?
That's a pretty open-ended question. But it's also one that can have real implications for your brand, particularly if you haven't taken a serious look at your corporate reputation and the perception you're creating within your office and throughout the public sphere. 
Below, we take a deep dive into what reputation really means for your business, why corporate image is so important, and how to build the corporate reputation management strategy your brand needs to thrive in today's fast-paced climate.
What is corporate reputation?
Corporate reputation is best defined as the overall quality of your brand footprint across every communication channel and each segment of your target audience. Cultivated over time, your company's reputation is the sum of how internal and external stakeholders think and feel about your brand. Ultimately, reputation is what shapes how people interact with your business now and in the future. 
Some of the biggest influences on corporate reputation include: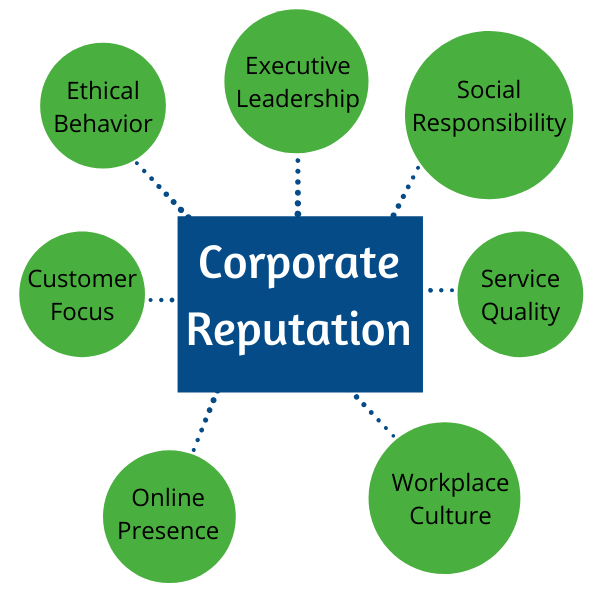 Ethical behavior: how well your company adheres to basic ethical standards during the course of day-to-day operation
Workplace culture: your commitment to employees and maintaining a fair, transparent work environment
Customer focus: the value you place on customers, their business and providing a satisfying customer experience
Social responsibility: your organization's level of engagement in socially responsible business practices 
Service quality: the consistency and quality of services you provide your customers
Executive leadership: how well senior leadership represents and promotes your brand and its position in your industry 
Online presence: the sum of each review, article and comment pertaining to your brand for crucial industry search terms
These factors not only affect your brand image, but also how your customers, employees, vendors, investors, competitors and leaders perceive and engage with your business. And if you aren't actively working to measure, manage and restore your corporate reputation, you're likely to strain the relationships you need to remain strong and competitive in the digital marketplace.
Why is corporate reputation important?
Your corporate reputation is what consumers and organizations know and feel about your company. It's what drives brand interaction and determines your position in your industry and the market. Stakeholders use your reputation to gauge your strengths, scrutinize your weaknesses and decide where and how far they should go with your business.
And without a positive business reputation, it becomes that much harder to attract new customers, build customer loyalty or find the talent you need to innovate and manage an effective operation.
A robust corporate reputation:
Embodies integrity and

engenders trust

among consumers

Strengthens your presence in your industry and online

Appeals to high-quality job candidates

and improves employee retainment

Protects your brand during times of crisis and attack

Fortifies an image vendors, suppliers and partners want to do business with
In short, a good company image is priceless when it comes to securing the customers, employees and executive leaders that make your organization go. 
But when bad online reviews, discussion boards, news articles and social feeds rear their ugly heads, positive brand perception can quickly turn into a public relations nightmare, damaging your brand's integrity and forcing you to pick up the pieces. 
When that happens, it may be time for a serious assessment of your corporate reputation management approach.
What is corporate reputation management?
Corporate reputation management is any action your business takes to repair reputation damage and build a strong, positive and more profitable online presence. In a competitive digital environment, an effective business reputation management strategy is integral to improving and growing your company's online presence in search, establishing brand authority, strengthening customer sentiment and standing out in your industry. 
Elements of a comprehensive and effective reputation management most often include:
Identifying every mention of your business across the web

Performing a thorough analysis of your digital footprint.

Singling out threats and removing harmful information

Optimizing positive assets already online

Creating and curating content that promotes your brand and values

Ongoing monitoring and maintenance of your business presence in search.
And, corporate reputation management isn't something that happens overnight, or that you can do just once before tackling that next agenda item. Business reputation repair and restoration is an ongoing behavior, a process that requires a significant commitment of time, resources and expertise to ensure you're delivering a message of impact and authority to your audience every day.
How to measure and manage your corporate reputation


Building an effective corporate reputation management strategy is fundamental to maximizing opportunity and avoiding online catastrophe.
To measure and manage your business reputation, take steps to:
1. Assemble a good team 
Managing your business reputation isn't merely about responding to a bad review or marketing your brand on social. It's about building brand resiliency, visibility and impact across each facet of your online presence and doing so in a way that guarantees your voice and integrity are maintained –and reinforced—every step of the way. 
Such an effort is not only time-consuming, but often requires the work of multiple professionals in wide-ranging disciplines, including:
Online data collection and

analysis

Digital information removal

Content marketing

Social media management

Public relations and brand management

Digital marketing 

And more
While you may be tempted to go it alone, building a more positive business reputation across each layer of your digital presence–and in a vast and unwieldy online atmosphere–is best done as a team. Because without the right level of expertise and personnel guiding your reputation management strategy, you're likely to miss valuable opportunities and leave your business vulnerable to attack, creating problems that become even more costly as time goes on.
Here's a good video on just how complex reputation repair can be, particularly when your CEO or organization is in the spotlight:
2. Audit your online presence
Do you know the full extent and reach of your corporate reputation online? 
Chances are good your online footprint is bigger than you think. And by performing a comprehensive audit of your online presence, your team will not only have a much better idea of your brand's size and reach on the web, but also a more detailed picture of every article, review and social mention affecting the quality and impact of your reputation. 
When done correctly, an exhaustive digital audit will reveal: 
All positive, negative and neutral mentions of your business and related brands

Every customer and employee review of your business currently on the web

Any/all news items, blogs and comment sections mentioning your corporate brand online. 

Your presence across all claimed and unclaimed business profiles

How your company appears for important industry and brand-related search phrases
Once you've collected the data and identified each element comprising your online brand, the next step in your corporate reputation management strategy should be to:
3. Conduct in-depth research on your brand
Information is great. But without an in-depth examination and analysis of your brand's online data, your team won't have a solid foundation for building a sustainable or effective reputation management strategy—or to build the positive business reputation needed to achieve more profitable outcomes.
A complete quantitative and qualitative analysis of your company's unique online data helps provide key insight into:
Existing threats to brand reputation and integrity, including the level of impact bad customer reviews, consumer complaints, negative news articles and social media malevolence is having on your business.
The consistency of your brand and business on the web, such as how well you're conveying your message and value add to important demographics. 
Brand awareness and impact across local, regional and national segments of the population.
Your full online review profile, as well as your aggregate review rating, review interaction and frequency, and the total impact each review is making during searches of your business. 
Overall customer sentiment regarding your business and related brands within the corporate umbrella.
Opportunities for outreach, improvement and growth that can help restore your reputation for important industry search phrases.
And with a thorough, stand-alone evaluation of your business presence online, your reputation management team is better equipped to take the next step:
4.  Perform a competitive analysis
Knowing how you measure up against competitors isn't just good business practice. It's also an integral component of corporate reputation management, providing a crucial perspective that can highlight brand strengths, weaknesses and online opportunities you may have missed otherwise. 
A competitive reputation analysis examines not only how top competitors are performing for high-volume search terms, but also how they look across online review sites and popular social platforms. It can also deliver important, actionable data on the consistency of your competitor's brand messaging, current levels of brand awareness and the quality of sentiment they're generating among vital segments of your audience.
With KPIs and insight into competitor performance and reputation, you can more accurately size up how your business is faring against local and national competitors on major search engines, identifying areas in which your brand is doing well and where you may be falling behind. 
And once you know how your brand is stacking up, you can use that info to develop a more informed and impactful ORM strategy that sharpens your edge on the web.
Schedule a Free Analysis
5. Build your reputation roadmap
Now that your team has gathered data, researched your presence and vetted your competitors, the time has come to map out a solid plan of action. This roadmap will not only enable and enhance brand impact, but will provide the building blocks for creating an impenetrable but adaptable firewall around your corporate reputation. 
Based on what you've uncovered during the data collection and analysis process, your strategy will likely include such critical elements as:
Negative information removal
Removing or suppressing harmful news items, blogs and complaints from search results is a crucial step in building a more positive business reputation. 
While removal strategies depend largely on the traffic, authority and relevance of each unique link—sometimes taking months, 1-2 years or more to push out of search—it's important your team incorporates a detailed plan for mitigating such threats and restoring a positive search presence. 
Review management
Online reviews are often the biggest offenders when it comes to smearing your company's reputation and impacting your bottom line. A strong review management solution is not only recommended but essential for reducing the impact of bad reviews and optimizing your overall review presence. 
Be sure your reputation repair efforts prioritize review management and best practices for responding to customer reviews online.
Content marketing
Quality content development and marketing is a critical piece of the corporate reputation management puzzle. 
Creating and curating content across the web not only helps to bulk up your digital presence, but also works to solidify brand authority and relevance in your industry, reinforcing your position as a company consumers and stakeholders can trust and want to do business with.
Social media management
Issues on social platforms can quickly spiral out of control. And if your CRM plan doesn't include a strategy for managing your social presence, your narrative and your corporate reputation face potential crises that could be their undoing, creating damage that can sometimes take years and thousands of dollars to repair. 
A proactive, ongoing social management strategy allows you to rein in the brand conversation while taking advantage of a powerful way to market, grow and strengthen your corporate rep. 
Search engine optimization (SEO)
Search engine optimization is what drives performance and position in search. It's how your blogs, articles, social threads and landing pages achieve ranking and visibility for high-volume search terms—and the key to building an online brand reputation that compels customers to action. 
Whether your focus is to rebuild and restore your reputation, increase industry authority or simply improve your conversion rate, well-researched SEO techniques are what make it possible. 
Brand monitoring & maintenance
As we stated earlier, good corporate reputation management isn't something you can do once and simply forget. It's a constant, long-term plan for ensuring your business reputation and integrity remain intact, and for giving your company the tools to protect itself and pivot whenever new challenges are thrown your way.
Vigilant brand monitoring is an essential part of your business reputation management approach. Not only does active monitoring help ensure your team is aware of new brand mentions when and where they happen; it also provides the opportunity to react and adapt to new threats quickly, and to keep your business reputation positive and on course.
And with active, ongoing reputation maintenance, your business ORM team has the framework needed to keep your image fresh and aligned with an ever-changing business climate—one in which organizations must constantly seek new and innovative ways to maintain meaningful connections with consumers. 
6. Execute your strategy carefully
Corporate reputation can be shaped, influenced and even destroyed by any number of factors, including a poorly executed reputation management strategy. Rolling out your plan too quickly, too slow or even in the wrong sequence can be counterproductive and costly, sometimes causing even more damage that can take years and extensive resources to clean up.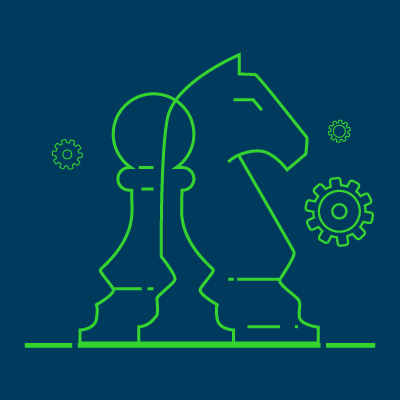 Careful, coordinated implementation of your business reputation campaign is the best way to avoid errors and ensure each element is working in concert to improve your search presence. The temptation to rush reputation repair by say, flooding the web with content, pressuring a third-party removal or neglecting social marketing opportunities may seem cost-effective in the short term, but they can have expensive, even devastating long-term consequences from which it may be impossible to recover. 
The design of an effective corporate reputation management plan is integral to protecting your brand now and in the future. But without the right approach to execution, you're likely putting your strategy and your image at serious risk.
7. Partner with an expert
Measuring and managing your corporate image is a worthy endeavor. But it can also take a significant amount of time, resources and expertise to get the job done right—and to ensure your reputation is healthy, profitable and helping your business realize its full potential.
At Reputation Sciences™, we specialize in custom, comprehensive corporate reputation management solutions backed by technology and fueled by expertise. Our goal is to provide the complete Audit, Reputation and Monitoring you need not only to manage online crises more effectively, but to guarantee you're reaching more customers and outperforming the competition across the web every day. 
Speak to reputation management pro today by calling 844-458-6735.
Learn more about protecting your #corporaterep on our Facebook and Twitter.