5 Tips for Responding to Negative Google Reviews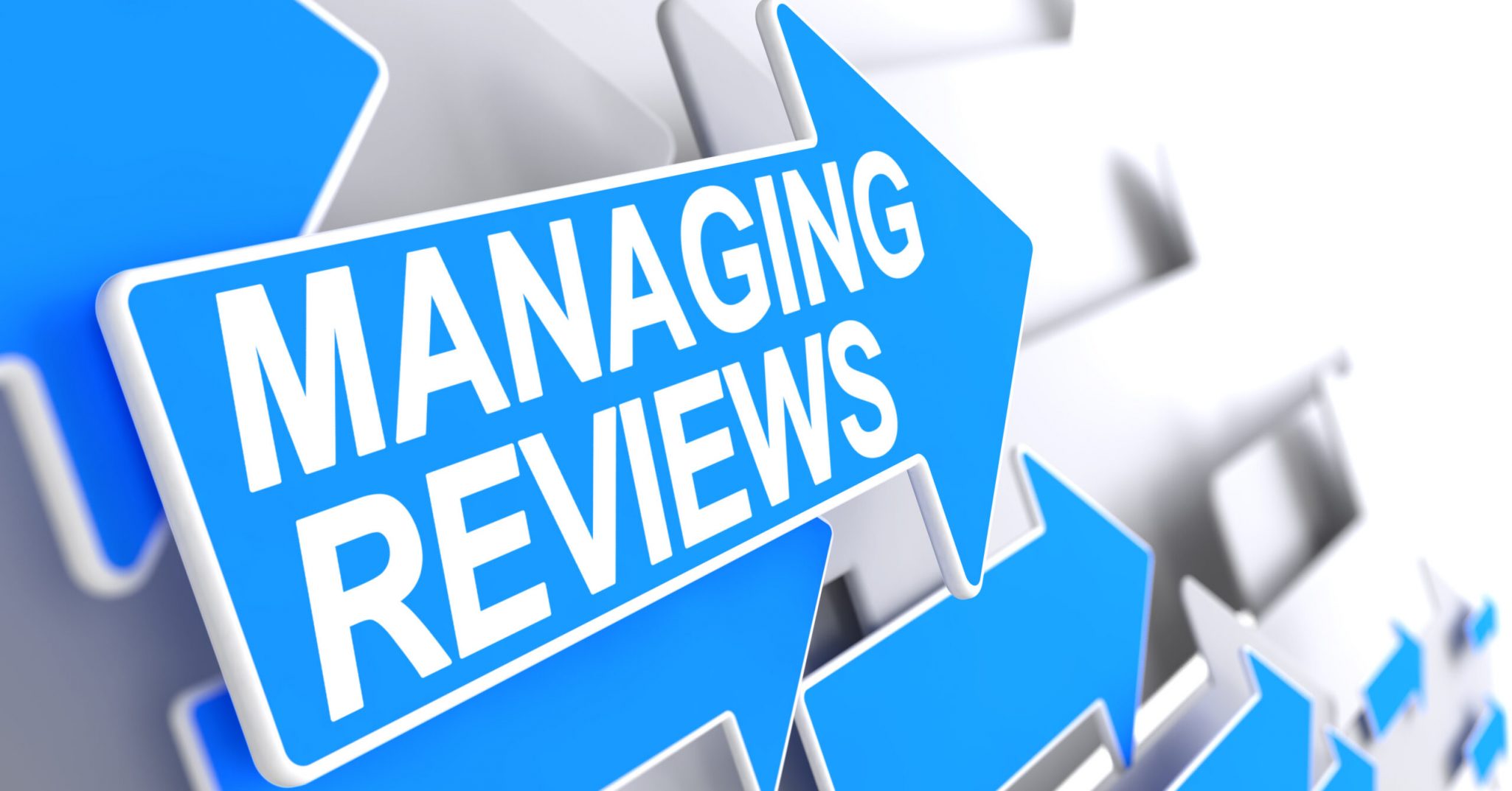 Negative Google reviews can damage your reputation. Learn how to turn a negative into a positive with our review management guide. 
A recent survey found that 95% of consumers rely on online reviews for insight into your firm. Another study revealed that over 97% are making buying decisions based on what they find.
And more than ever, those same prospects are scrutinizing Google reviews and other business review sites for engagement. It's estimated that nearly 90% of local consumers now also consider your reply to a review before making a purchase—and that 7 out of 10 will actually change their opinion of your brand once you've made your response.
These days, it's not just your reviews that matter, but also how you deal with them. 
Here are 5 tips for responding to negative Google reviews, and for transforming harmful online information into a golden opportunity for your business.
Be Responsive
A common myth among local business owners is that online reviews are fleeting—and that if you ignore a bad review long enough, it'll simply get buried in search or disappear into the digital void. 
Unfortunately, this couldn't be further from the truth. Not only do negative reviews not go away; they fester. The longer a bad Google review remains untouched, the more damage it can do to your online reputation, eroding brand authority, trust and, ultimately, your ability to maintain a healthy bottom line.
As we mentioned earlier, almost 90 percent of potential customers seek out the company's replies as they comb through reviews, while many will change their mind about your business based on those replies alone! 
And more than 40% of online shoppers state that brands who reply to reviews show they genuinely care about their customers—reinforcing a positive perception that can have significant long-term benefits.
Additionally, over half of reviewers expect replies to their reviews within just seven days. 
Ignoring bad Google reviews is not an option. And without a review management strategy designed around responsiveness and speed, you risk not only losing out on new business, but turning one bad customer experience into a viral online nightmare.
Be Positive and Polite
You care about your business. And when an online reviewer goes after the integrity of your organization, employees or products, it can often hit in a deeply personal and profound way. 
But letting emotions dictate your response to a review will likely make the situation worse—and put your business in the no-win position of defending your reply. 
Your response to bad Google reviews should always be from a position of positivity and integrity. Taking a measured approach that involves being polite—and that shows a sincere interest in finding common ground—can help stop negativity in its tracks and prevent issues from creating a five-alarm meltdown in the future. 
Offering a civil response that remains focused on the issue at-hand—the reviewer's dissatisfaction—helps reduce controversy while de-escalating what could have been a potential crisis.
Keep It Real
Customers want to feel appreciated. And the best way to show them you value their business is by replying to their concerns in a personal, down-to-earth way, rather than through a reply template that seems more bot than human.
Several ways to remain authentic and personable in Google reviews replies include:
Addressing the reviewer personally

. Starting each reply with "Hi Andrew" or "Dear Julie" rather than the generic "Hello Guest" or "Dear Sir" lends a personal touch that can go a long way.

Thanking the individual for their feedback

. Showing appreciation for candid feedback can help soften your message and get things off on the right foot.

Offering a sincere apology

. Saying "sorry" shows you care about your customers and are willing to own up to any mistakes you've made throughout their experience.

Avoiding excuses

. Regardless of what transpired, it's best to acknowledge the customer had a bad experience and that you're working to correct the problem.
Carefully crafting sympathetic, genuine responses that address people personally not only helps mitigate the reviewer's concerns, but shows prospects the value you place on the customer experience. 
Offer to Make Things Right
The next (perhaps obvious) step in preparing Google review responses is to let the reviewer know of changes you've made or will implement that will address their specific concern—and will help you avoid such issues in the future. 
Making a point not only of thanking them for their feedback, but of explaining the improvements that will result from bringing things to your attention, helps underline the importance you place on customer satisfaction and getting things right. 
It may also help to offer a conciliatory gesture in your reply, such as through a future discount or complimentary service during a future visit—a way to make up for a bad experience and incentivize giving your firm a second chance.
Look to an Expert in Google Reviews Management
Replying to online reviews is key to building a positive relationship with your audience—and to creating an online presence that attracts new customers, generates revenue and sharpens your competitive edge.
But managing Google reviews and limiting their damage can be a full-time job, requiring time and resources you need to do what's really important: running and growing your business. Sometimes, buying negative google reviews is even great for your business. But you wouldn't know how to manage these reviews without the right touch.
With a professional reputation repair and review management solution from Reputation Sciences™, you have the proven technology, expertise and approach needed to mitigate the harm negative Google reviews cause your brand and manage your business review presence more effectively.
Once in place, our customized review management platform provides the information needed to manage your entire online review presence—and to respond to negative Google reviews quickly. 
Our professionals empower you with the insight to rein in the online conversation, improve customer interaction and generate new, positive reviews for your brand. 
Visit us today or call (844) 810-6755 to learn more about reputation repair and what professional review management can do for you.
For more digital marketing and ORM insight, check us out on Facebook and Twitter. 
Having trouble with Google reviews not showing up on your listing? Check out our blog post here for the solution.