Corporate Reputation Management: What You Need to Know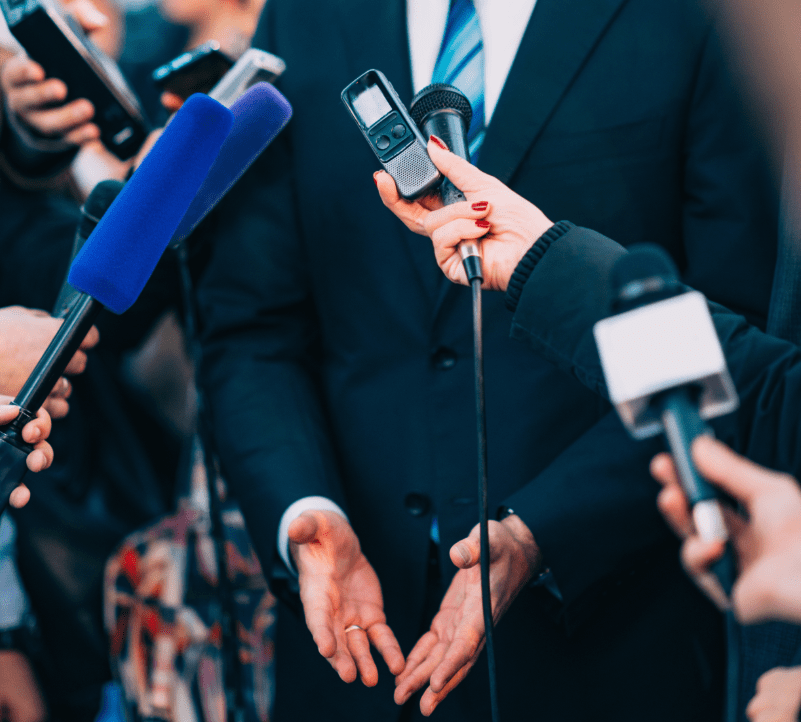 How do you protect your corporate reputation? Get the latest on corporate reputation management and what the right ORM strategy can do for your growing business. 
Today's corporate leaders face a fast-changing online world that can make it challenging to keep up.
Best business practices must involve continual transformation to match the digital age—as well as a reputation management strategy that ensures brand integrity, authority and engagement on the web.
Social media and 24-hour news feeds create a constant stream of information about your company. For better or worse, that news reaches the masses worldwide in minutes.
Corporate reputation management can impact your company's market value, revenue, and ability to retain top talent.
How Reputation Management Impacts Revenue
"It takes twenty years to build a reputation and five minutes to ruin it. If you think about that, you'll do things differently." – Warren Buffett
The relationship between reputation management and revenue is a primary motivator for many corporate leaders.
People head to the web when they want to learn more about a company before doing business. If the results they find are negative, they'll take their business elsewhere—and your company loses a sale.
Corporate reputation also has a direct impact on:
Market value
Talent management and retention
Current and future success of the CEO
That last point—the success of the CEO—is a big one. Online reputation management can be thought of as insurance for your CEO—something that shields them and your brand from scrutiny.
Best Business Practices to Boost Corporate Reputation
The most effective corporate reputation management strategies incorporate the best business practices to shape a positive and profitable perception of your company.
Such practices can include:
Media and PR Efforts
Distribution of Press Releases
Search Engine Optimization (SEO)
Employer Branding
Customer Experience Management
Review Management
Social Media Management
Reputation Marketing
For those building an online management strategy, the following practices will point you in the right direction:
Listen to Your Audience
Corporate reputation is defined by every link and mention of a brand online. Your reputation strategy should focus on engaging with every audience that interacts with your business, including:
Employees
Stakeholders
Customers
International Communities
Local Communities
Taking time to listen to each segment of your audience can reveal a gold mine of information. Carefully collecting, analyzing, and managing audience feedback is integral to building stronger connections and fortifying your digital brand.
Listening to your audience and analyzing the data can provide important insights into how they feel about your brand.
Improve Employer Branding
Corporate employer branding is key to hiring and keeping the best talent. And higher-quality talent helps you build a better brand.
Did you know that 69% of people would rather be unemployed than accept offers from companies with low-quality branding?
You'll need more than a flashy careers page, though. Listening to employee feedback and fostering a company culture that promotes your value proposition is essential to attracting the best employees.
Become a Thought Leader
A corporate thought leader is someone recognized as an authority in their field. Becoming one can give your brand the boost of credibility needed to strengthen and refine your competitive edge.
Prominent corporate thought leaders (think Steve Jobs) are often invited to public events, webinars, and conferences to speak. At these events, they share insights with interested audiences while gaining excellent publicity.
When paired with effective community outreach, a smart approach to thought leadership can flood the internet with information that puts your business in a positive light. It can also improve opinion of your brand and boost your online reputation.
Protect Your Reputation Before Crisis Strikes
When a reputation crisis strikes, a company's market value and revenue can take a massive hit. Public opinion worsens, stakeholders get nervous, stocks plummet, and the resulting damage can take years to fix.
Take the case of Dave Carroll, whose $3,500 guitar was damaged by United Airlines baggage handlers. After fighting for reimbursement for nine months, Carroll was expected to accept $1,200 in vouchers as compensation.
What did Carroll do? He wrote, sung, and filmed "United Breaks Guitars" for the world to see and it went viral.
Within a few days, the video had over half a million views.
At this point, United Airlines couldn't do anything, and their stock took a 10% hit. This dive cost its shareholders millions, and the company was inundated with negative press.
While your company's next crisis likely won't end with a viral video, it could be just as damaging. Negative comments and scathing reviews can hit social media and make a significant impact in a hurry.
Corporate reputation management makes it easier to deal with and mitigate crises as they happen—as well as head off potential disasters before they strike.
Always:
Resolve customer issues.
Listen to complaints from employees and stakeholders.
Foster goodwill with news sources.
Respond positively to online reviews.
Run all external communications by your reputation and legal teams.
Actions like these can help reduce your vulnerability to online crises and put you in control of the conversation.
Failing to plan, as the adage goes, is planning to fail.
Delight Your Customers/Clients
Today's audiences are demanding—and it's nearly impossible to make everyone happy. However, the best business practices included in your online reputation strategy can go a long way toward maximizing your visibility and optimizing the customer experience.
A focus on consistent, responsive customer service is integral to harnessing brand loyalty and earning recommendations on social media.
Consider Outsourcing Your Corporate Reputation Management
When business performance doesn't match expectations, something needs to change. And when that's the case, it may be time to bring in reputation experts to analyze your corporate reputation and build a plan for the future.
The following signs may indicate the need for a business reputation checkup:
Negative reviews and low ratings on popular sites like Facebook and Google.
Poor conversion performance.
Trending topics about your business with negative overtones.
Inability to meet projected growth rates.
Contact Reputation Sciences™ today to schedule your comprehensive Reputation Audit and gain insight into your company's online reputation.