Companies With The Best And Worst Reputations In The World, At The Start Of 2023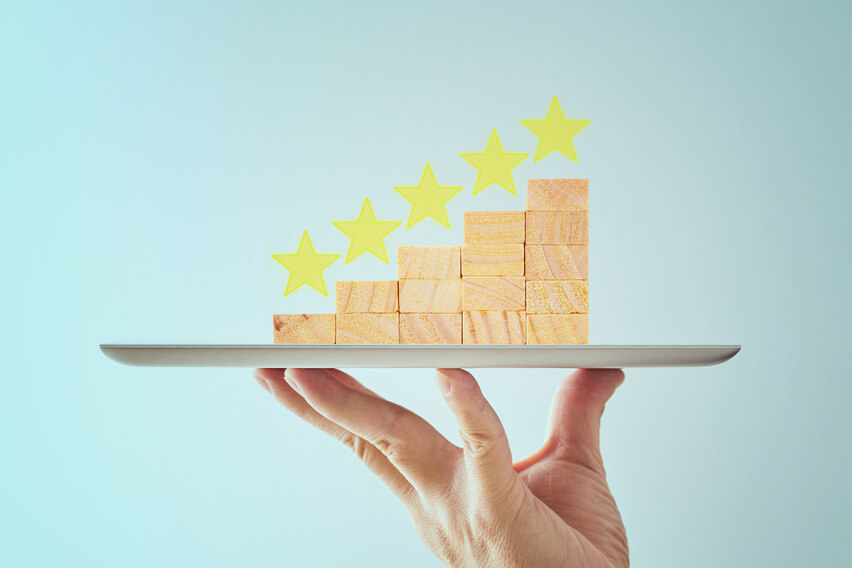 Which companies have bad reputations, and which are loved by customers? Learn which brands are winning, which companies have bad reputations, and where to find the best reputation company to repair your online image.
Or, speak with a Business Reputation Specialist to start improving your corporate reputation today. 
Many companies spend years building a positive reputation, refining their image, and creating a brand that earns trust with customers.
But in an age when bad news travels at lightning speed, even a small issue can spark a major crisis fast. And once it's out there, that problem can create a headache that may seem impossible to fix.
This can make managing a good corporate reputation a long and painful process. In fact, building a great business reputation usually takes a watchful eye, a lot of hard work, and the help of a top-rated Reputation Management Team.
We work with the Best Reputation Management Company to deliver customized business reputation solutions that empower online success. Our team helps companies with bad reputations get on track.
We use proven ORM methods to remove online threats and help your business reach more customers across the web. Schedule your free initial consultation to start improving your internet reputation today.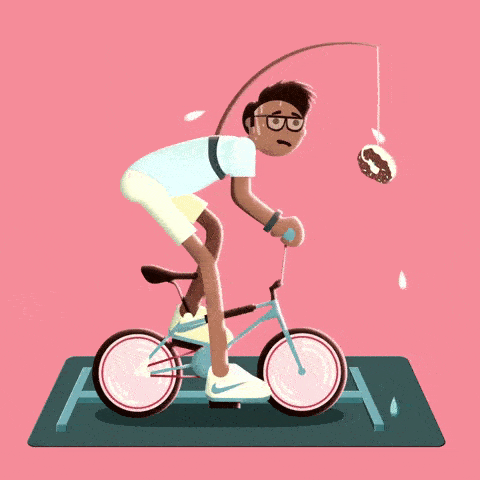 Why is it so hard to manage my brand online?
Bad search results, reviews and online crises don't always make reputation management easy. In a world driven by online info, where threats can pop up at any time, protecting your brand can sometimes seem impossible.
But even with so much to deal with, there is hope. Choosing the best reputation company not only makes online brand repair possible, it helps put you in control of your online image. Unsure where to start? Let's talk. Contact us now at (844) 458-6735 to begin crafting a stronger, more resilient online presence for your brand.
The difference between firms doing online reputation repair well and those falling short is remarkable. In other words, it's not hard to separate the brands people love from those burning their bridges.

Looking to rebuild connections and reach more customers online? Call (844)-810-6755 today to speak with the best reputation agency in the industry. 
Learn what goes into corporate reputation, companies with the best and worst reputations of the year and where to find the best reputation company for your business. 
What Goes Into Corporate Reputation?
1. Corporate Culture
Corporate culture involves the behaviors and values that fuel connections between stakeholders and your business. 
How you treat your workforce and customers is central to your corporate culture.
Check out our latest guide on improving your presence and promoting your brand across online review sites. 
2. Social Responsibility
Corporate social responsibility refers to any practice your company performs to improve the community and the world.
These days, companies that don't focus on social responsibility miss out on making stronger customer connections. Customers have greater expectations than ever and want to deal with companies that share their values.
Socially responsible business practices can include anything from sponsoring charity drives to sourcing materials from eco-friendly suppliers, and more.
3. Company Leadership
Like it or not, company leadership makes up a large chunk of your corporate reputation. How your senior executives, CEO, and management behave has a big impact on customer trust and how people see your brand.
When your leader makes a mistake, an award-winning reputation solution is the best way to clean things up and repair your online image.
4. Financial Performance
Your financials also have a major affect on how stakeholders and customers see your business. Monitoring your financial performance is key to understanding what people think about your brand's potential.
5. Customer Sentiment
What do customers think and feel about your company? Because so much depends on how customers feel about your brand, sentiment is a key factor in your business reputation.
Want to improve sentiment and engage more customers? Click here to schedule your free business reputation consultation.  
6. Products & Services
Your company is forever tied to your products and services. So, when that latest product launch becomes a hit or hits a dead end, your reputation is going to feel it.
Companies With Good Reputations At The Start Of 2023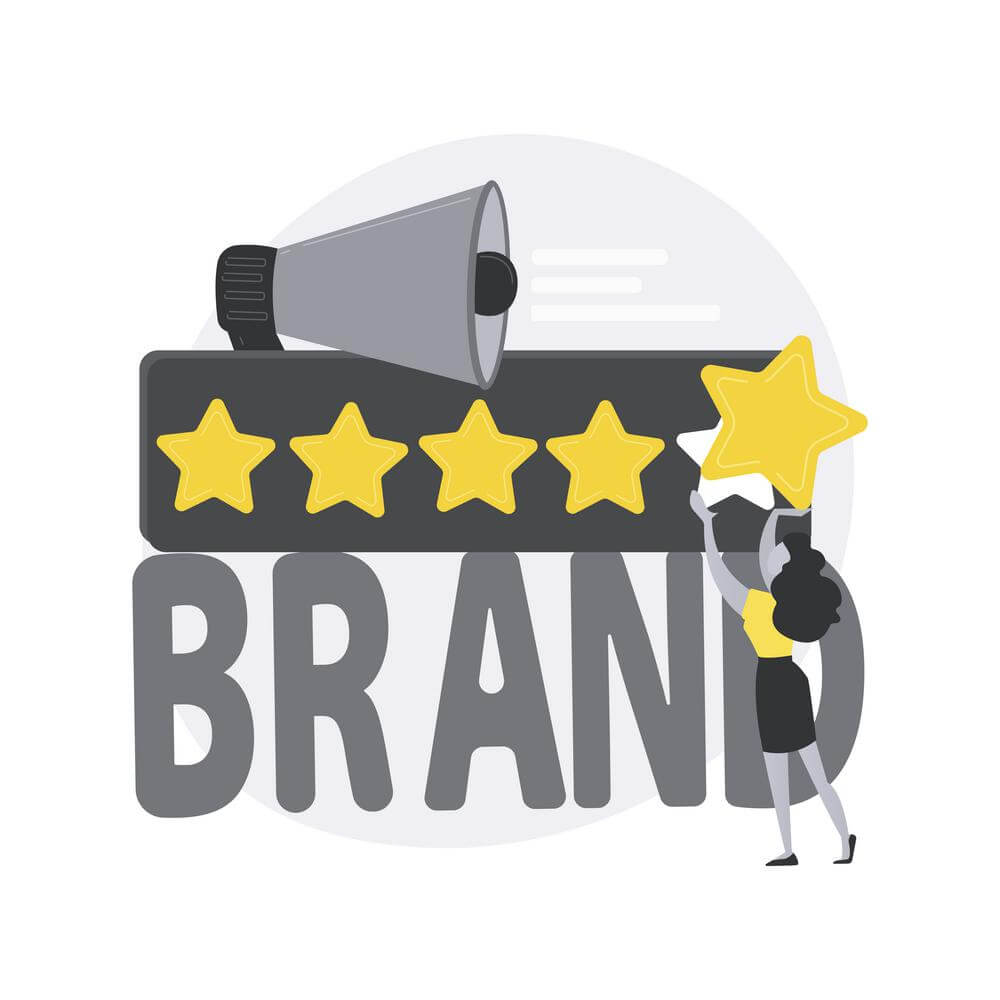 Want the best reputation in your industry? Get in touch with the best reputation company today
As we start a new decade, many corporate brands are competing for the best reputation title. But only a few really stand out as "best of the best."
Here are the five companies with great reputations at the start of 2023:
The LEGO Group

Microsoft

Patagonia

Walt Disney

Amazon
1. The LEGO Group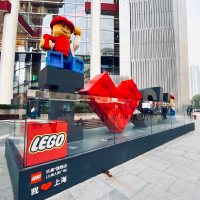 Lego building blocks have been a source of inspiration, entertainment, and joy for decades, providing children the chance to create and bring imagination to life.
But when it comes to corporate reputation, The LEGO Group represents something even bigger: the ideal brand. LEGO shows what's possible when you control your own narrative and can pivot when your customers' needs change.
Facing serious struggles in the early 2000s, the Danish toymaker turned things around and began a complete brand reinvention. This included making major changes to marketing, product offerings, and how relationships were built across different demographics.
By focusing more on corporate culture, social responsibility, and sustainable business practices, LEGO created one of the most respected brands in the world. Along the way, they set the standard for business growth, image, and positive brand reputation.
Build a better online image with the best reputation company in the industry! Contact us today. 
2. Microsoft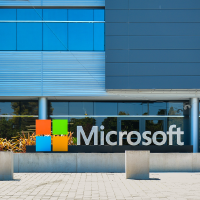 Microsoft's reputation remained mostly undamaged by negative news coverage and other issues affecting the tech industry in recent years.
The software giant owes much of this to the steady leadership of longtime CEO Satya Nadella. Nadella not only grew Microsoft's presence in the cloud infrastructure space. She also earned a glowing employee-approval rating on Glassdoor.
Microsoft's reputation was also strengthened by its focus on transparency during product issues and updates, essential to building trust among consumers.
But no matter the reason, Microsoft has maintained a top 10 company reputation for nearly a decade. Not only that, but the company's industry-leading image has improved every new year. In fact, Microsoft ranked fifth in the Global RepTrak® 100.
3. Patagonia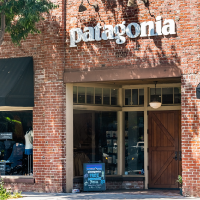 Patagonia's unwavering commitment to customer satisfaction solidifies its reputation as one of the top clothing brands in the country. 
Founded over 40 years ago, Patagonia continues to offer replacements, repairs and refunds to anyone unhappy with their products. Similar guarantees are hard to find in any retailer or industry.
Add the firm's ongoing dedication to eco-friendly causes, and you've got a reputation that's hard to beat.
4. Walt Disney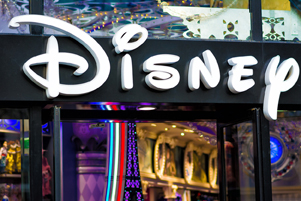 The Walt Disney Company vies for 'most reputable corporation in the world' every year, consistently ranking among the top 10 companies in nearly every major reputation metric and category.
Disney's positive reputation results from a combination of things, including decades of family-friendly programming and strong financial performance. It's also inspired by company leadership and a commitment to responsible business practices.
In fact, Disney gave nearly $350 million to organizations that help the disadvantaged in 2018. And, the global entertainment brand is aiming to cut companywide carbon emissions in half by this year.
5. Amazon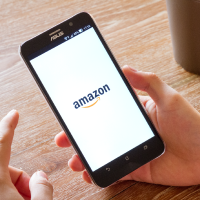 Amazon has experienced some reputation setbacks in recent years, especially over the heat of the COVID pandemic.
But the brand's popularity among consumers remains strong, boosting its position among companies with the best reputations of 2023.
Factors like a user-friendly platform, good Glassdoor reviews, and its position as a leading retailer have sealed Amazon's positive reputation for the foreseeable future. 
Honorable mentions (companies with strong online reps): L.L. Bean, Procter & Gamble, Publix, and Sony.  
Companies With Bad Reputations At The Start Of 2023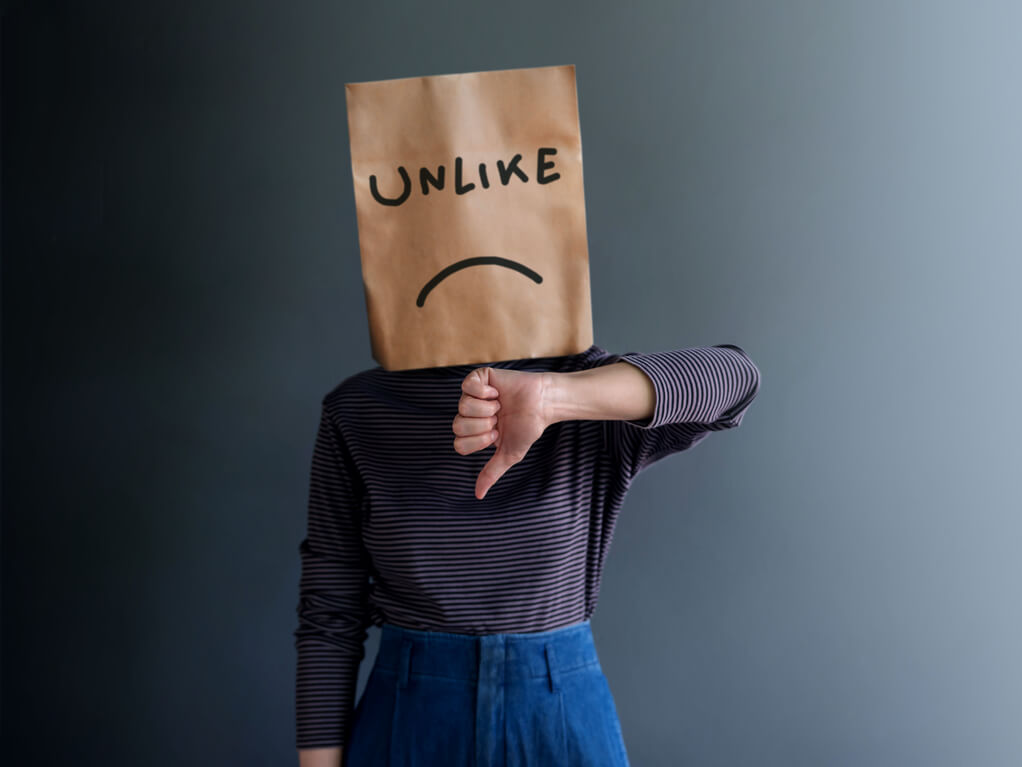 We've looked at companies with good reputations. Now, let's check out a few firms with some major reputation issues. All could probably use a little (or a LOT) of online reputation repair!
Here are the companies we believe have the worst reputations at the start of 2023:
Philip Morris

Sears

Comcast

Facebook

Goldman Sachs
1. Phillip Morris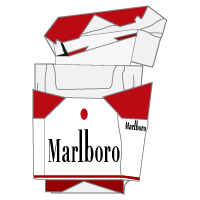 It's no secret that big tobacco's reputation has slipped over the last few decades, leaving brands like Phillip Morris to manage the fallout.
With issues like class-action lawsuits and growing negativity toward smoking, Phillip Morris faces a major P.R. crisis nearly every day, with no end in sight.
But what Morris and other tobacco companies lack in positive public image, they (somewhat) make up for in strong financial performance. Many believe this shows little more than a continued focus on profit over the public good.
Have a bad business reputation online? Call 814-917-0925 to get help today.
2. Sears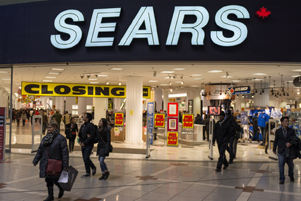 If you've followed Sears at all over the past 5-10 years, you might think the once-popular retail brand has one foot in the grave.
And it's really no wonder. With steadily dipping sales, numerous store closings, a major brand sell-off, and bankruptcy, Sears' reputation has taken some major hits. In most cases, even just one of these would likely leave your corporate reputation in the dust.
What's worse, Sears' downward slide is also bucking retail's current upward trend. This is putting the brand in a spot where reputation repair may soon be impossible.
3. Comcast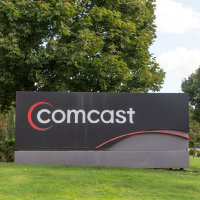 When it comes to companies with a bad reputation, telecom giant Comcast has yet to shake its negative image, particularly among consumers. This is evident in the brand's continually low American Customer Satisfaction Index scores for internet, subscription TV, and fixed-line phone services.
Add several recent high-profile lawsuits to the mix, and Comcast's reputation strategy always seems to be on life support.
Some blame the industries in which Comcast operates. That's because TV and internet firms tend to attract customer complaints and high dissatisfaction rates.
Yet, Comcast continues to perform worse than most competitors, setting itself apart as one of "America's most-hated companies."
4. Facebook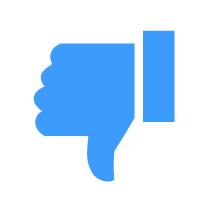 Facebook has been swimming in controversy in recent years, including highly public PR crises doing no favors to its tattered reputation.
Such issues as its influence on the 2016 election, user privacy problems, and inability to police content have earned criticism from lawmakers, celebrities, and advocates across the political aisle.
In turn, this has created serious image problems only made worse on popular social forums. Without a doubt, Facebook is far from becoming one of those companies with a good reputation.
Combine that with poorly received public remarks by CEO Mark Zuckerberg and negative coverage of tech companies overall and Facebook's brand reputation takes a hit with each new day.
Bad reviews on social media can destroy your online brand. Get help before it's too late!
5. Goldman Sachs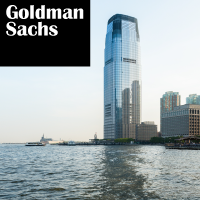 Despite improvement, impressive profitability, and a major effort to rehab its reputation, Goldman Sachs continues to struggle with brand image. In short, the financial firm just can't seem to build trust among the general public.
That's mainly because Goldman seems unable to shake the ill will created by the 2008 financial crisis. In fact, the financial powerhouse carries the lion's share of negativity other firms have moved past over the last decade.
That said, Goldman Sachs remains one of the more successful brands in finance. This is despite the feelings of distrust and even loathing many have for the long-time industry leader.
But even though brand sentiment remains the same, there are small but encouraging signs Goldman's recent image repair campaign may finally be working.
(Dis) honorable mentions (companies scoring low on our reputation barometer): The U.S. Government, Dish Network, Wells Fargo    
Want To Build a Great Reputation? We Can Help
While some brands manage a positive brand despite issues and an evolving digital climate, others aren't so lucky.
And for those on the losing end of the reputation equation, the consequences can be severe. Many not only experience a damaged public image, but also a harder time reaching customers and growing their bottom line.
Fortunately, there is good news. We partner with the best reputation company in the industry to get your brand back on its feet. Take the first step towards a brighter reputation future—call us at (844) 458-6735 for a free initial consultation. With cutting-edge tools and expertise, we help you protect against threats, repair online reviews and position your company for online success.
Schedule your free initial consultation or call (844) 458-6735(844) 810-6755 today to learn more. Call Us Today to learn more about our Online Reputation Management Solutions – ReputationSciences is owned by NetReputation.com