MyLife Removal Guide: Protect Your Online Reputation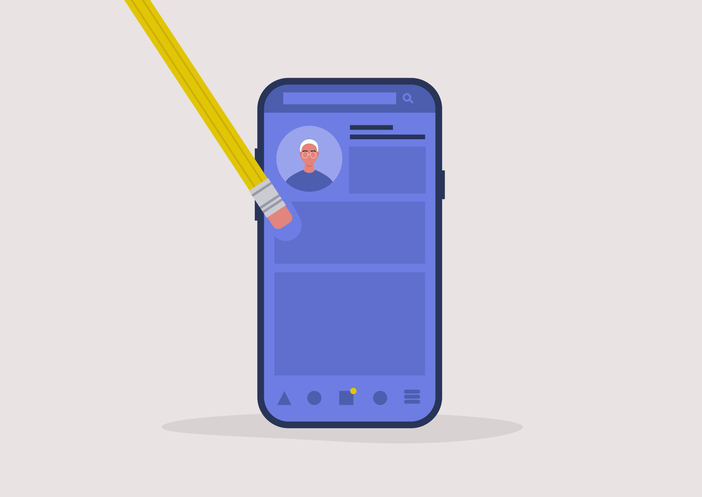 Did you discover personal information such as your phone number, email, and home address on a profile you didn't set up on MyLife? If so, you're probably wondering about MyLife removal. After all, you want to present the most positive image possible online.
Creditors, potential employers, and even people who are thinking about dating you are likely to use an internet search to find out more about you. Unfortunately, the information on MyLife doesn't always paint the best picture.
You can use this guide to learn more about the company and MyLife removal to take control of your online reputation.
What is MyLife?
According to the website, MyLife focuses on making consumers safer and advancing trust in the marketplace with its reputation profiles and scoring system. Truthfully, MyLife.com is a website database that brokers information about people living in the United States.
Maybe you use social media or have a website. In that case, you might want to show up in searches. But you still don't want your personal information available to the public. What's more, you want control of the information people can access.
What Is a Reputation Score? Does It Matter?
If you're job hunting, it's not unusual for recruiters to search your name online or conduct a background check. ExecuNet found that over 75 percent of recruiters use search engines to learn about job candidates. Not only that, but 35 percent of them eliminated a candidate after finding negative information online.
Similarly, if you want to rent an apartment, buy a house, or get a car loan, the creditor will likely look you up. Your online reputation matters. But what goes into calculating a reputation score?
A MyLife reputation score is similar to a credit score, except it offers more in-depth information than just your credit history. The website provides a reputation score based on its (paid) background report.
A reputation score is a numerical value calculated from compiling data such as:
Academic history
Work history
Financial history
Criminal court records
Civil judgments
Bankruptcies
Lawsuits
Property records
Online reviews
Even if you have a great reputation score, making all this information accessible leaves you vulnerable online.
How Did They Get My Information?
People-search sites like MyLife crawl the web and scan for information. They grab data from public records and fill in the profile information from various sources, including:
Social media profiles
Google photos
Credit reports
News articles
Marketing databases
Any publicly available information online, AKA your digital footprint, is fair game. Sharing what's searchable isn't technically violating privacy laws.
MyLife claims to have created a layer of safety and trust. However, you might want MyLife removal because finding your information aggregated into one place without your permission is shocking.
Can People Pay to Get My Information?
There's a free profile summary for public access that likely includes your full name and the names of your family members. But you may also find data such as:
Your age and birthday
Current and previous work, home, and cell phone numbers
A list of address and previous home addresses
Marriage licenses
Photos of you, your family, and friends
Satellite photos of your house
Work history
Additionally, you could find things like real estate transactions. The thing is, your profile summary is a teaser that prompts the person researching you to purchase more information.
There may be an alert that states MyLife found criminal or civil court records lawsuits, liens, or bankruptcies. However, payment is required to access that information. That alert is potentially damaging, regardless of whether the person searching your information purchases the full report.
Does Mylife Post Misleading Information on Purpose?
You might want MyLife removal because you found that the information they've posted isn't accurate. You're not alone. Most of the MyLife reviews on Sitejabber are negative, claiming everything from over-billing to invalid information and even extortion. Reviewers on Trustpilot and Top 44 had similar reactions to the platform.
In fact, the majority of online reviews for MyLife are one-star. Regardless of whether the site does it purposely or not, misinformation can seriously damage your online reputation. Two things are certain, MyLife does publish misinformation, and they do charge a fee to access the majority of the data.
According to allegations in a lawsuit filed July 2020 by The Department of Justice for the FTC, MyLife's marketing promotions raise some red flags. As part of the campaign, MyLife teaser reports pop up when someone searches for a person on its website.
Here's the thing. Even if the searched-person has no criminal history, lawsuits, or other derogatory information, the report suggests they do. There's a call-to-action button inviting the user to view court, arrest, or criminal and sex offender records.
Of course, the person searching for information must pay for a subscription before viewing the full record.
The lawsuit points out several violations, including a violation of the FTC Act on deceptive advertising. MyLife also fails to take steps to ensure accurate background reports, a violation of The Fair Credit Reporting Act.
The company's misleading billing practices violate the Restore Online Shoppers' Confidence Act. And the company doesn't clearly and truthfully disclose that MyLife typically avoids refunding money and discourages cancellations, violating the Telemarketing Sales Rule.
I Need 
MyLife Removal

. What Can I Do?

Considering the company's track record, it's not surprising that you need MyLife removal. Unlike many sites, you can't go into your account and delete your profile. You need to contact the company.

First, prepare.

Visit mylife.com and find the search bar in the middle of the page. Then type in your name and hit enter. If there are many results with your name, you can add your city or state to your search to narrow it down.

You may want to search more than one state if you've moved around.

Once you find your profile, select, "This is Me." You'll get a prompt to create a report and create a free account. You'll want to use a dummy email address that doesn't have any personal information linked to it.

Make sure to save your password. It's not always easy to reset it.

You will get prompts, but do not purchase the full report. You don't want to share your payment information. Instead, claim your free profile.
Options for 
Mylife Removal
You can call MyLife's customer support Monday through Friday from 6 am to 7 pm PST and Saturday-Sunday from 6 am to 5 pm PST. Make sure to have information to verify the account and links to the profiles in question. It's also a good idea to make a note of who you spoke with for follow-up if needed.
Another option is to email MyLife's customer service department at [email protected] or [email protected]. Include your name and intent in the email's subject line. For example, URGENT: REMOVE LISTING request for Jane Smith.
The email should clearly state your name, age, and birthday. You also want to list your current address and include a link to the profile or profiles. Then state: This is a formal request to remove my personal information from MyLife and any affiliated sites due to privacy matters.
Also, note any false information you found in your MyLife search. The bottom line is that you need to be as clear as possible and list your concerns. Your email is an official record.
If you're very patient, you can try to remove your MyLife profile directly from the site. Go to the FAQ page and page down to "How can I have my Reputation Profile removed?" When you "click to begin," you'll need your password to log-in.
Then, after several prompts providing identity verification, you will be able to "continue with removal" to delete the MyLife profile. Be sure to save the date from monitoring how long it takes for the site to remove your information. You may need to follow-up.
How Do I Clean Up My Reputation Online?
MyLife and data brokerage sites like them continuously pull information. What this means is that your information could end up back on the site at some point. It's in your best interest to monitor your reputation and check these sites periodically.
If you want to clean up your online reputation long-term, take note of all the places you appear online, including social media. Search Google, Yahoo, Bing, MSN, and find out what appears on the first page.
Determine what information there is out there about you that is damaging. Remove everything you can for free from sites like MyLife.
Then consider creating new content such as:
A website
Publishing on industry pages
Blogging on sites such as Medium
Setting up new social media profiles
The more new positive content your post, the further the old negative stuff will fall on search pages.
It can take a tremendous amount of time to clean up negative information online. But if you need to repair damage caused by sites like MyLife, bad reviews, or negative social content, it's an essential task.
A reputation management service like Reputation Sciences can help. Our online reputation management professionals will provide a comprehensive reputation audit. We can help you establish a digital footprint with a campaign that puts you in control of what people find when they search for you online.
Our multi-layered strategy improves your reputation by projecting the image you want to portray. We help you establish new profiles and websites, tailoring ways to alleviate negative reviews while generating new positive reviews.
Reputation Sciences' digital specialists use optimized content to send negative items to a lower result on search engines. Then they help you create an engaging online presence, using reputation management tools, review management, and auto-suggest.
And our monitoring solution provides 24-7 digital brand monitoring with a state-of-the-art tracking tool customized to identify your mentions across the web. It provides instant alerts so you can respond quickly.
For fast MyLife Removal that helps restore your online privacy, contact our Online Content Removal team today.