Background Check Removal 101: Take Control of Your Online Footprint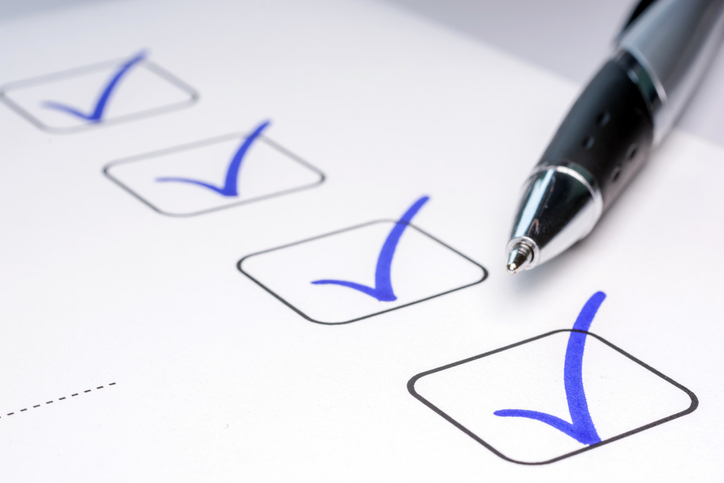 Need background check removal fast? Contact our experienced Information Removal Team today!
Ever wonder what would happen if an employer or landlord ran a background check on you? Maybe you've had legal or financial difficulties in the past and think you need a background check removal. After all, those things don't represent who you are now.
The unfortunate truth is that your public record gives everyone access to your data. Find out how to take control of the information that people find on your background check. Learn what you need to know in this short guide.
What Kind of Information Goes Into a Background Check?
A background check is an investigation of a person's history. The type of information varies, depending on who is ordering the report.
It can include:
Employment history
Educational background
Credit history
DMV records and traffic violations
Court and criminal records
If a business wants access to someone's criminal record, they can find public records of everything online. A criminal background check scours thousands of county records, national databases, sex offender registries, and domestic violence records.
What Stops You From Passing a Background Check?
Some industries regulate against hiring people with certain felonies if their conviction is relevant to the job.
A survey by Global HR Research of over 1500 human resource professionals throughout the United States found that 96 percent of employers conducted at least one type of background screening, including:
The national criminal database
Statewide and county criminal records
A social security number trace
Credit and financial reports
Educational records
Employment security records
DMV records
Many employers run background checks to learn of each candidate's criminal record. A criminal record can keep you from being able to adopt, purchase a weapon, or even join the military.
You could also be passed over for a job if the employer discovers you lied about your education. Credit and financial background checks can affect job opportunities, credit ratings, and loan opportunities, among other things.
How Long Does It Usually Take for a Background Check to Clear?
Depending on the type of background check, the time it takes varies based on:
The type of information
Data source
Legal requirements
In general, an employment background check could be almost instant or take up to a week. An instant background check through specialized searchable databases includes basic searches such as:
Tracing a Social Security number
Running a national criminal database search
Doing a sex offender registry search
Most federal background checks come back within a day, while full criminal background checks usually take 1-3 days.
How Do I Do a 
Background Check Removal

?

You have the right to dispute any information in the background check. The Fair Credit and Reporting Act (FCRA) govern both criminal and credit checks. The FCRA requires accuracy, fairness, and information privacy from consumer reporting agencies such as credit bureaus and specialty agencies that sell consumer data.

You must give an employer written permission to see your credit report. Additionally, you have the right to know what's in your file, and you can access it for free if:
There is adverse action against you because of the information
You're the victim of identity theft
Your file contains inaccurate information
You're receiving public assistance
You are unemployed but will apply for employment within 60 days
You can request and access a file disclosure to review the information from a consumer reporting agency such as Experian. According to the act, anyone can access their report from the national credit bureau for free once a year.
How Do You Correct an Error on a Background Check?
Errors happen. If you find inaccurate or incomplete information on your credit report, you can dispute it. The creditor has 30 days to investigate and correct the report when you file a dispute.
The credit bureau confirms whether the information is correct. If they find it's incorrect, they will either correct the information or remove it within the 30-day time-frame.
Some issues that cause an inaccurate credit report, including:
Clerical errors
Paid off or discharged debts
Ex-spouses' debts
Identity theft
Past bankruptcies that should no longer appear on the report
The FCRA allows a security freeze on your negative credit report if you're concerned about people viewing it. The freeze ensures that no one can see your credit report without you first releasing the hold.
If your credit report contains valid information (bankruptcies, late payments, etc.), those items will usually drop off after seven years. You can dramatically clean up your credit report by removing all the old data.
It's a good idea to monitor your credit report and file disputes every time you see a discrepancy.
Criminal 
Background Check Removal
Much like a credit report, the process to remove something from a criminal background check is about correcting:
A lack of information
Misclassified charges
Outdated arrests or convictions records
Mix-ups because of similar names
The employer is legally obligated to let you know what company provided the information. They also must provide the name, address, and phone number of the company producing the criminal history or public records report.
You can request an additional free report within 60 days of the employer's decision. And you have the right to dispute the accuracy and completeness of the report. When you file a dispute, the company must ensure the information is accurate. They have 30 days to investigate and correct any errors.
It's essential to provide expungement documentation and other paperwork proving your name and the foundations of your dispute.
What is a Data Broker?
Smart Background Checks, MyLife, and Truthfinder are data brokers that collect personal public records and sell them online. This makes it easy to search people online and get anything from contact info to satellite pictures of their home.
According to the LA Times, the data broker industry is worth around $200 billion, with the biggest players being the credit bureaus Experian, Equifax and TransUnion. Data brokers collect anything a company would want to know about you that helps them sell products or services. To that end, a data broker will seek information such as:
Income
Gender
Home address
How many children you have and their ages
Your marital status and if you filed for divorce
They also monitor things like online gaming activity, social activity, buying habits and more. Much of your personal information is available with a little research or the help of technology.
Data brokers information from public records, as mentioned previously. They also access information like how much money you owe and how often you use loyalty cards. And if you spend time any time online, data brokers have access to personal information you've provided along the way.
They use your information for marketing and advertising. It can help lenders determine how likely it is you'll default on a personal loan. And insurance companies use the information to calculate the likelihood you'll get into an accident and file a claim.
Is It Illegal for Data Brokers to Gather and Sell Information?
It's not illegal to share public records. However, several states are investigating the data broker industry and how they operate. The data broker industry is complex because they provide data to end-users and other data brokers. The information can get convoluted because many don't get the information from the source.
There are new laws in various states that provide added protection for people who seek background check removal. Check in with your Secretary of State website for information.
How Can I Help Protect My Personal Information?
Whether you need background check removal or you found your information on a people-share site, there are steps you can take to protect your data. You can remove yourself from direct marketing and telemarketing lists, opt out of prescreened offers for credit cards and insurance products, and sign-up with the National Do Not Call Registry to keep telemarketers at bay.
You can also adjust your online behavior to help protect yourself from data brokers. Don't post personal information on social media. Don't answer online quizzes, and don't enter online sweepstakes. These sites all provide valuable information to data brokers.
The single biggest thing you can do to protect your information online is to be aware that everything you do, every game you play, and every form you fill out gives someone access to your information.
Get Help From the Professionals
Reputation Sciences specializes in online reputation management campaigns that help put you in control of the conversation about you online. Whether you're an employee or a CEO, your digital identity is vital in building a presence that compels people to want to do business with you.
We provide customized reputation solutions that empower growth and success with services such as:
Audit and analysis of your digital reputation footprint

Background check removal

The tools and approach to managing your internet privacy
Monitoring to stay ahead of digital crises
Our industry-leading digital reputation management team supplies award-winning digital solutions for clients globally.
Contact us online or call 844-458-6735 today to schedule your free consultation. Call Us Today to learn more about our Online Reputation Management Solutions – ReputationSciences is owned by NetReputation.com