Reputation Defender Solutions: Get Reputation Management Assistance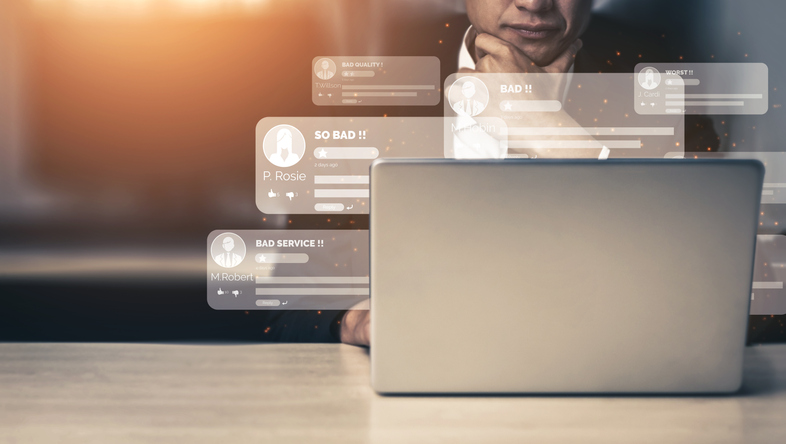 Reputation Defender: Have you searched for a Reputation Defender, only to find complaints about its products and customer service? We are a full-service Reputation Management firm and we are here to assist you with your reputation management needs. Contact Us Today 
These days, reputation management is essential to remove, suppress, repair, and monitor your online presence. When searching for a trusted ORM company, it makes sense to know what customers think.
The question is: should you work with someone with numerous complaints online? Here's what to know about Reputation Defender.
What is Reputation Defender?
Reputation Defender is an online reputation management (ORM) firm in California. A firm like Reputation Defender offers reputation repair services. This includes services for individuals and businesses.
Consumers judge brands based on reviews and company mentions online. Research shows that just over 90% of people read online reviews. And close to 85% trust reviews as much as personal recommendations.
And when you research Reputation Defender online, you may find a few complaints that scare you away fast.
What are the Biggest 
Reputation Defender Complaints

?

Trustpilot is an online review site. And with just over 100 reviews on Trustpilot, Reputation Defender maintains an average rating.

Yet, Reputation Defender complaints on Trustpilot are mostly about customer service, a major red flag.

One reviewer claims that Reputation Defender creates fake posts. They don't provide proof, but the claim is enough to damage their reputation.

But the company has yet to respond almost immediately to this comment. And ignoring it seems only to give the claim credibility.

The biggest complaints include poor customer service, ineffective practices, and over-priced services.
Other 
Reputation Defender Complaints
Reputation Defender has ten times more reviews on Sitejabber. The biggest of these complaints involves lack of results. While only a few entered complaints, many of those listed false information.
One reviewer even said that none of the examples they received was their online information.
Another person expresses disappointment that, out of 100 results, Reputation Defender found only her Instagram page.
Pissed Off Consumer
With a little over 30 reviews, Reputation Defender complaints on Pissed Off Consumer might be the most damaging. This is because they result in a rating of fewer than 1.5 stars.
The site's overview also states that Reputation Defender only ranks 50 of 190 in SEO and ORM. Overall, consumers express unhappiness with company services.
In general, Pissed Off Consumer Reviewers advise not to hire the company.
Is Reputation Defender Legit?
Reputation Defender complaints aside, many people wonder if it is legitimate. As an ORM service. they promise to help people and businesses look good online.
Like all reputation companies, Reputation Defender creates a positive optimized content plan for improving search rankings. The result should be that the positive content pushes the negative content down on search engine results—creating a better image.
Reputation Defender plans range from $3,000 to $15,000 per campaign. They also offer custom pricing for challenging reputation issues. There is no information about refunds on their website.
While Reputation Defender appears to be a real firm, they also seem expensive.
But no matter which company you choose, it's important to know what they offer before signing up.
How to Pick a Reputation Firm
It's important to choose a firm focused on your online goals. Before you hire a company, be sure to ask:
How will you improve my reputation?
How do you monitor online comments?
Can you remove damaging information?
Consumer laws protect customer review sites. They also provide consumers the right to share their personal experiences with the public. While you can sometimes remove online reviews, it's usually not the case.
Ask to See Their Work
No matter who you choose, you should ask to see their work first. A trusted reputation firm should have examples of successful campaigns ready to share.
So, be sure to ask, "Can they prove their programs work?"
Suppression and Content Removal
People and businesses often come across negative items that can damage their reputation. These may include:
News stories
Mug shots
Bad reviews
Online complaints
Public records
And more
A trusted ORM firm uses many strategies to achieve a better reputation. But the most common approach involves positive content creation. A search-friendly content plan pushes negative content down in Google results.
Do You Need Reputation Management?
Online reputation management controls the flow of information about you and your brand. Content suppression helps push unwanted information off of Google, replacing it with more positive articles and posts.
On the other hand, content removal like mugshots, arrest records, and negative search results can be costly, and sometimes even impossible.
Negative reviews appear in search results. And studies show they can drive customers away. Lawsuits and poor customer service can harm your company's online reputation.
And when your customers share that negative information on social, it can spread fast and cause serious damage.
Rebuilding Your Reputation
If Reputation Defender complaints have you wondering how to repair your online reputation, don't worry. You have other options.
But the important thing to know is that online reputation management is an ongoing process. And dealing with reviews, comments, and bad press requires proactive monitoring, listening, and a good plan of action.
Brand management means putting time and money into brand-building strategies. The better the content you create, the more likely negative items will go away.
Reputation management builds authority and awareness online. It also builds trust with your audience.
What About Removals?
It isn't always easy to remove bad articles from newspapers, government sites and social media. Sometimes it's not even possible. After all, there's no such thing as guaranteed removal.
In fact, unless the content is false or violates terms of service, most sites won't remove negative comments, reports or reviews.
What Is the Best Way to Remove a Negative Online Image?
A reputation strategy allows you to build your reputation in search results. This usually includes new content creation and promoting your online profiles. Managing your reputation allows you to take control and deal with bad news.
Grow Your Brand
The goal of reputation management is to control what's on Google. No matter if your reputation is good or bad, a strong reputation strategy helps increase trust, awareness and authority.
The Key is Consistency
Reputation management is about consistency. It's also about listening to your audience. You must find your audience and meet them online. Then, you can address their problems and provide the solutions they deserve.
Make a plan to deal with negative feedback. Much like Reputation Defender complaints, those ugly comments can change how customers feel about your company, services, and products.
A Better Alternative
One of the biggest complaints about Reputation Defender is their customer service. But helping the customer is what we do best.
Our advisors work with you to customize solutions that repair your brand reputation. We remove content when possible and when it makes sense. And we suppress harmful information while creating positive content that grows your brand.
We Analyze Negative Reviews and Build Solutions
First, we audit your brand and figure out what needs work. Then we start cleaning up your reputation. And with your campaign underway, we manage your presence on Google and other review platforms to improve your online ratings.
Our review technology alerts you anytime someone posts a new review. And the faster you respond, the less impact that feedback has on your brand.
Hire an ORM Firm and Clean up Your Reputation
If the Reputation Defender complaints worry you, and you want a better option, check out our customized ORM solutions today! Our professionals are here to help. Contact us now to get started.