How Hotel Reputation Management Services Can Help Your Business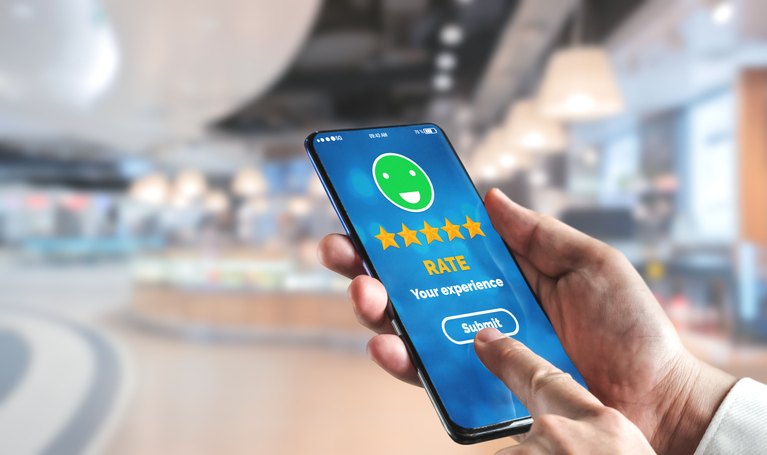 What are hotel reputation management services? How can they help your hospitality business?
If you own or manage a hotel, you know how damaging a negative online review can be.
This is especially true if you don't have a lot of positive reviews to offset the negative comments. Negative reviews can happen for a number of reasons. Maybe a staff member made a mistake. It happens.
Or, maybe the review is totally unwarranted. It might even be fabricated by a disgruntled employee or someone else with a grudge against you and your company.
Whatever the reason for a negative review, the potential damage is just the same. According to a recent survey by Bright Local, 93 percent of consumers look at online hotel reviews to help them choose a place to stay out of town.
A single negative review can cause them to skip your property. Or even spend the night at the hotel down the street. Fortunately, you don't have to just sit back and hope for positive reviews to make the negative one less noticeable.
The right hotel reputation management services can help you take control of your online reputation.
What is a hotel reputation management company?
Hotel reputation management is what helps you make the most of your online (and offline) reputation.
We don't just clean up after a negative review. Our team helps you build a solid reputation across many channels and withstand the occasional unhappy customer or disgruntled ex-employee.
We don't just run around putting out fires. Our professionals sit down with you and learn the strengths of your business as well as your goals.
Then we build a brand marketing campaign that portrays your hotel and its excellent qualities in the best light.
Of course, we only use so-called "white hat" methods of building your reputation. That means we promote the good qualities of your business; we don't build you up by knocking down the competition.
We understand that as a hotel owner or general manager, you have a lot on your plate. You can't spend your entire day tied to your computer, monitoring your website, social media pages, and online reviews.
We take over these areas so you can get back to work.
What can hotel reputation management services do for your hotel business?
You might be researching hotel reputation management services because you've been hurt by a negative online review. Or perhaps it's due to negative comments on one of your social media pages.
Yes, we can help you ride out the storm, improve your reputation and restore the integrity of your brand.
However, that's just the beginning of what we can do for your hotel business.
What we offer
In addition to managing negative issues, we can…
Help you establish your business as an industry leader.
Solidify your brand marketing, so that you're giving a consistent message across all of your marketing channels.
Create an online presence for your hotel if you don't have one. If you're not easily found on the internet, you're losing business.
Find outlets for positive articles about your property to help you expand your online audience. We want the world to know about all of the good things your business is doing, whether that's giving back to the community or winning a coveted award.
Keep an eye on what people are saying about your company online. We'll be right there to combat the negative and we'll use the positive to promote your business.
Monitor your social media pages and respond to comments and questions. An unanswered question on your social media pages can turn into a PR nightmare. So can an uncivil discussion on an unmonitored page. We understand that you have a business to run. That's why we keep an eye on your Facebook, Instagram, Twitter and other pages for you.
"Business Insider" magazine defines reputation management services to include "search engine optimization, content development and management, social media monitoring and management, review acquisition and management, third-party website monitoring and competitor monitoring to mend a poor reputation or maintain a positive image".
As we mentioned above, we tailor our services to your business. We understand every hotel property is unique. That's why we sit down with you to learn about your business before we build your reputation strategy.
Benefits of a good online reputation
A good online reputation isn't just about managing negative comments and reviews. Even if you don't have any dark spots. A good online reputation can…
Expand your local marketing reach with word-of-mouth advertising when satisfied customers post positive reviews and share your social media posts.
Increase your occupancy rates and, thus, improve your bottom line
Attract qualified team members. Everyone wants to be a part of a successful organization. By showcasing the good things about your property, you'll top people for your hotel operations, food and beverage areas and sales and management.
What can I do as a manager or owner to improve my hotel's online reputation?
Hiring the right hotel reputation management services provider is a good first step. But there are other things you can do to ensure your hotel has a good reputation.
Deliver on your promises and potential 
The one thing we can't help you with is the day-to-day running of your business. The best way to ensure a good reputation is to offer a great product, have stellar customer service and operate with integrity.
That means keeping your word to both customers and employees.
Make yourself accessible online
Do you have social media pages for your hotel? What about a website? Have you claimed your company's profiles on sites like TripAdvisor and Google? These pages could be the first impression your potential customer has of your property?
Will it be a good one…or will they find a shell of a site?
Ask for reviews
Some of your guests might not even know they can post an online review. Others might not take the time unless you ask. You might even consider doing a random drawing for a prize like a gift certificate to your restaurant among all of the people who posted a review during the month.
Of course, you don't want to tell them what to say, but if you and your team have done your jobs, the reviews should be favorable.
How does brand management factor into reputation?
Your brand makes you relevant; your reputation makes you credible. That's how the online magazine, "Mail & Guardian" defines the difference. Your brand is your identify to consumers and potential customers.
Even if your hotel is a franchise and part of a national brand, you still can have your local, individual identity. After all, the Holiday Inn in New Orleans has different offerings than the Holiday Inn in Portland, ME.
Your brand is the impression consumers have of your property based on your marketing and advertising. This might be your hotel brochures, your local newspaper ads, your holiday promotions and the appearance of your building and your public rooms.
Reputation takes this concept a step further.
While we can help you improve and solidify your reputation, a good reputation can't be bought. Says Sifiso Falala, CEO of Plus 94 Research in the "Mail & Guardian" article, "Reputation is the entirety of the public's opinion about a company's corporate actions.
In a nutshell, if brand is image plus identity, reputation is these two combined plus the character of the business, or the embodiment of the business as a person."
Get started improving your hotel's online reputation today
Has your hotel business been hurt by a negative online review? Are you looking for ways to make your property more desirable online, for it to stand out from the crowd of other hotels in your area?
Learn how Reputation Sciences hotel reputation management services can help you build a reputation online and off that consumers will respect and that will draw business to your hotel.
To get started, contact us today.