Your Ultimate ORM Toolbox – Free Guide Included!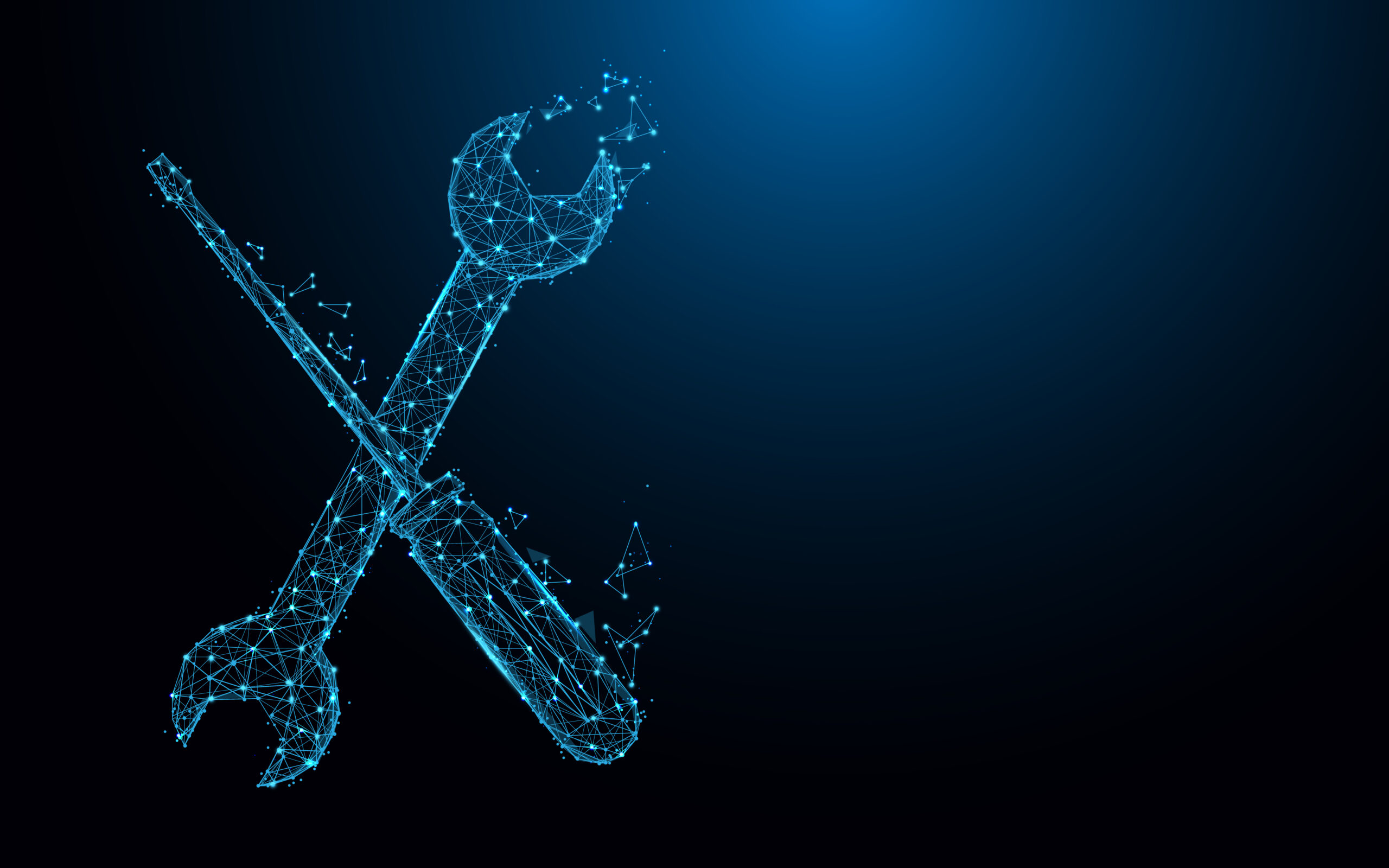 Our Reputation Team offers this free ORM toolbox to help you build the positive online image you deserve.
Whether you're seeking a job, raising a family or managing a business, how you look online matters.
Without strong online reputation management (ORM), your digital brand is at the mercy of an unpredictable online environment. This could potentially damage your image, reputation and even decrease potential revenue.
Fortunately, we're going to help fill your ORM toolbox. Here are key services that can help you build a better search engine presence and manage a stronger online brand.
Popular resources for your ORM Toolbox
Google Alerts
Google Alerts is an easy-to-use monitoring tool that emails you each time your name or business pops up on the web.
How to Use This Tool for ORM: Google Alerts can help track new mentions of yourself and your brand online. This allows you to adapt your online reputation strategy and mitigate potential threats quickly.
Google Analytics
The Google Analytics platform allows your business to analyze traffic through your website, monitor keyword performance and determine how your marketing efforts are driving user behavior.
How to Use This Tool for ORM: Google Analytics can provide the keyword and content analytics your brand needs to shore up search phrase weaknesses while strengthening keyword association and industry authority on the web.
ReviewTrackers
ReviewTrackers is designed to monitor your company's online review presence while providing insights into customer feedback and behavior.
How to Use This Tool for ORM: Once you learn of new reviews through the ReviewTracker platform, your business and develop an appropriate response quickly—an effective way to mitigate the impact of negative commentary on your online brand.
IFTTT
IFTTT is a device/app connection service that can send automated alerts once your brand is mentioned online.
How to Use This Tool for ORM: Real-time brand alerts give you the chance to craft and adapt your brand reputation strategy quickly. This allows you to mitigate negative items and promote online positivity more effectively.
The Brand Grader
A free brand analysis tool, The Brand Grader offers a brief glimpse into your brand's online presence. It includes digital mentions and sentiment on social media platforms.
How to Use This Tool for ORM: Running your brand through The Brand Grader can reveal potential reputation threats and gaps your brand faces on social platforms. Brand Grader also makes you aware of any customer engagement opportunities you may be missing.
Hootsuite
Hootsuite is a paid membership service that focuses solely on managing your social media presence and boosting user engagement.
How to Use This Tool for ORM: Hootsuite tracks mentions of your business on social media platforms and schedules posts. This gives you the opportunity to steer the conversation and control your social media reputation.
SEMrush
Built to optimize your paid digital marketing potential, SEMrush offers keyword and marketing performance, monitoring and analytics solutions.
How this fits into your ORM toolbox: Using metrics and analytics provided by SEMrush, it allows you to better manage and improve your performance for important industry search terms while strengthening outreach and brand authority.
Google Keyword Planner
The Google Keyword Planner is useful for locating, researching and analyzing search phrases to include in your new or existing ORM campaign.
How this fits into your ORM toolbox: Google's Keyword Planner can be used to identify keyword opportunities. It can help you map out content strategies to build a stronger online reputation management strategy for your brand.
Bing Webmaster Tools
The Bing Webmaster platform provides your business the opportunity to create alerts, analyze site traffic and track performance in Bing search results.
How this fits into your ORM toolbox: Bings Webmaster Tools provide the insight needed to master brand presence and search engine results pages (SERPs).
GT Metrix
GT Metrix offers insight into how your website's speed and performance, as well as recommendations for improvement.
How this fits into your ORM toolbox: Insights into the customer-website interaction can be used to improve the user experience. This can cultivate a more positive brand association and grow your bottom line.
LSI Graph
LSI Graph works to locate secondary keywords to help optimize your brand's content and performance online.
How this fits into your ORM toolbox: LSI Graph can be used to identify and capitalize on industry-related search terms you may be missing out on. Those which can improve brand performance and deliver a powerful competitive edge in key market areas.
InfoSweep
In today's digital world, online privacy protection is a smart move to protect yourself and your family. InfoSweep is an affordable online privacy monitoring service. InfoSweep makes it easy to locate private information online and gives you the power to have it removed. With InfoSweep, you can set it and forget it.
How to Use This Tool for ORM: 24/7 brand monitoring makes you aware of online mentions as soon as they happen. It can be used to develop strategies, responses and actions to mitigate problems before they become online nightmares for you and your business.
Professional Online Reputation Management
When it comes to managing your online reputation, you have endless options to choose from. If you're serious about building the ultimate ORM toolbox—and carving out the stronger online presence your brand needs to thrive—it's time to consider professional online reputation management.
As leaders in ORM solutions, we offer your brand everything it needs to be is best on the web. Our award-winning internet reputation services include:
Individual reputation management that suppresses online negativity, restores visibility and helps to promote a more positive online image.
Business reputation management solutions that work to heighten search engine rankings, strengthen brand authority and improve your brand's digital reach.
Business review management that helps you better manage, control and improve your brand's online conversation.
When you choose Reputation Sciences to manage your digital brand, you're getting the expert advice, support, services and technology you need to elevate your online profile to an all-new level.
To schedule an appointment, call us today at 844-458-6735.