How To Respond To Positive Reviews: Examples and Advice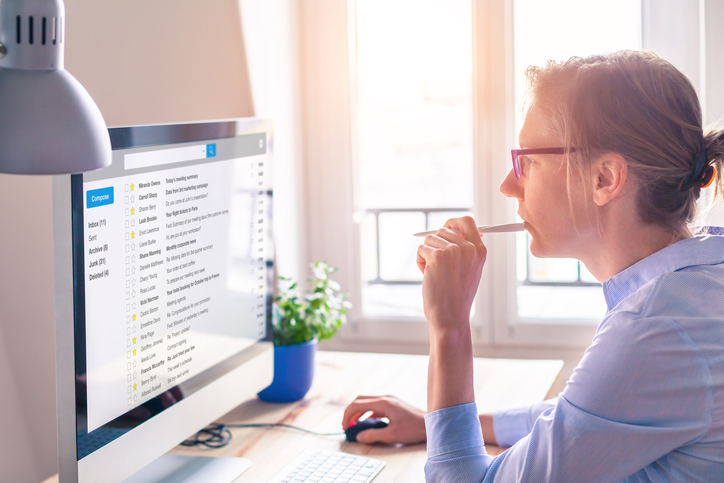 Statistics show that 93% of customers consider online reviews before deciding to make a purchase or patronize a business. With this in mind, it's smart to spend some time looking up how to respond to positive reviews examples.
As a business owner, potential customers aren't just reading reviews to see what customers think of what you have to offer — they're also checking out how you interact with people who leave reviews and comments.
The way you respond to reviews can make or break a customer's decision to patronize your business.
Do You Always Need To Respond To Reviews?
In a word: absolutely. You can't afford to ignore reviews, whether they're positive or negative.
Most potential customers take the time to look up a business or service provider before deciding whether to move forward with an interaction. The way you interact with customers through reviews builds trust with potential customers.
Each review provides a chance for you to show people who are on the fence about your business why they should give you a chance.
When a potential customer becomes an actual customer after reading reviews, they may want to leave a review as well. They may feel more inclined to do so if they already know that you read and respond to reviews.
Why Responding To Positive Reviews Matters
It's easy to understand why you need to respond to negative reviews. It can be tougher to see why responding to positive reviews matters as well.
No matter how good the intention, responses to negative reviews often come off as defensive. Research shows that it takes about 40 positive reviews to make up for one negative review.
It's clear: you need all the positive reviews you can get for your business to thrive.
Customers who have a negative experience are extremely likely to leave a review. This isn't true for people who have a neutral or positive experience.
People who have a great experience at your place of business leave energized. They're ready to take on whatever's next. People who have a perceived negative experience are more likely to go online and leave reviews.
Next, let's take a look at what you can do to increase the likelihood of a happy customer leaving a review.
First Things First: Getting Reviews
If you have happy customers, but you're struggling to get positive reviews online, you've got options.
Offer a reward program for leaving a review, for example, 25% off their next order
Publicly post positive reviews, and let a customer know that you're going to share their kind words
Simply ask — when a customer compliments your business or the service they received, tell them how much you appreciate positive online reviews
Post signage around your place of business asking customers to follow, rate, tag, and review your business on social media
Run a contest — each review can be entered into a monthly drawing for a discount, free item, percentage off a service, etc.
Happy customers love helping their favorite businesses. Many people are unaware of how much a positive review can help your business grow.
How To Respond To Positive Reviews Examples

: The Basics

Now, the great reviews are rolling in, and it's time to respond. Follow these guidelines to maximize the effectiveness of your responses.
Don't wait
Time is of the essence. You want to be sure that potential customers see that you read and respond to reviews quickly. Check for reviews daily, and make it clear that you're responding in a timely fashion in your response.
Example: Thanks so much for the kind words, Michael! It was great to see you today — we hope you'll come back for the Tuesday lunch special again next week.
Get personal
Craft your response, so it's clear that you remember and know your customers.
Example: So glad your kiddos enjoyed their swimming lesson today, Barb! Can't wait to see little Cecilia and Phil in the pool again next week — no doubt they're both about to nail the backstroke!
Ask them to share
Referrals can be an amazing source of new business. After a customer has left a positive review, they're primed and ready to tell friends and family about their amazing experience. Throwing in a discount can be all that it takes to help someone decide to share how much they loved your service or product.
Example: We're so glad you loved your cake, Angela! If any of your friends or family you shared our treats with have a special event coming up and would like to place an order, tell them to mention your name — we'd be happy to give them a 10% referral discount.
Share their review — and let them know
Customers will get a kick out of a feature on your company's social media page. Screenshot or share their review, and be sure to tag them.
Example: You killed it during today's spin class, Erin — way to push yourself! Thanks for shouting us out. Sharing this review and tagging you on our corporate IG page 🙂 Thanks so much!
Show that you're paying attention
All too often, customers are used to canned responses from large corporations. Don't give a copy-and-paste response. Instead, be sure to pay specific attention to the facets of your business that their review mentioned.
Example: You're not alone, Kevin — our chimichangas are a customer favorite, and we're a huge fan of Roy's sunny attitude as well! Hope to see you back soon!
How To Respond To Positive Reviews Examples

: Special Circumstances

While most positive reviews warrant a simple response, others require a specialized approach. Check out these issues and how to respond to positive reviews examples for sticky situations.

The issue: a customer left a mostly positive review, with a not-so-great part of their experience thrown in.

Example: We're so glad you had a great time at our indoor playground! Thanks for letting us know that some carpet was loose near the bouncy house. It's been fixed. It's important to us to keep our facility clean and safe. We want our customers to let us know when something is off. We appreciate you, Marie!

The issue: a customer gave five stars, but left a mediocre text review.

Example: Thanks for the five stars, Gus — you're the best! Next time you're in for dinner, please let us know if there's anything we can do to create an even better experience. We're grateful for your continued patronage.

The issue: a customer gave five stars, but complained about a part of your business model (pricing, hours, policies, etc.).

Example: Hey Hank! Thanks for the feedback. We're hoping to eventually open our bowling alley on weekday afternoons, and reviews like this help boost our business and get the word out. We're working toward being open seven days a week, and each five-star review helps us get closer. We appreciate you!
Takeaways: Top Tips For Responding To Positive Reviews
Ready to go take care of those positive reviews lingering on your company's social media page? Use the how to respond to positive reviews examples above, and keep these tips in mind:
Always respond to reviews, whether they're positive or negative
Respond as quickly as possible
Get as personal as you can — show customers you remember and appreciate them
Make social media work for you with shares and tags
Don't copy and paste review responses — make it personal
Take your time when responding to reviews that are mostly — but not completely — positive
Putting yourself out there by responding to reviews can feel nerve-wracking, especially if you're new at social media. Rest assured, the more practice you get interacting with customers through social media, the easier it will become.
Responding to Positive Reviews: FAQs
Q: How do I show gratitude for positive reviews?
A: Respond to specific details in the review so it's clear that you aren't using an auto-reply, thank them profusely and ask them to patronize your business again.
Q: How quickly should I respond to positive reviews?
A: Respond as quickly as you can — same day, if possible.
Q: How long should my response to a positive review be?
A: Keep it short and sweet, 5 sentences or fewer.
Q: Why should I respond to positive reviews — shouldn't I spend time on negative reviews?
A: Reviews are where your customers go to get a feel for your business, and they want to see that you care about all your customers. Don't just respond to the negative — celebrate the positive, too.
Q: Should I reply to positive reviews that are star-rating only (no comments)?
A: Absolutely! It's fine to be generic, but give a gracious thanks, and don't repeat the same comment twice.
Ready To Boost Your Business? We've Got You.
We understand how tough it can be to interact with customers, learn how to respond to positive reviews examples, stay on top of any negative reviews — and also keep your business afloat. We're here to help you build a positive, solid reputation that will let your business or brand soar.
Contact us today to learn more about how we can work with you to build an online presence that gives potential customers confidence in your reputation and your ability to meet their needs.