Including the CEO in Your Corporate Reputation Management Strategy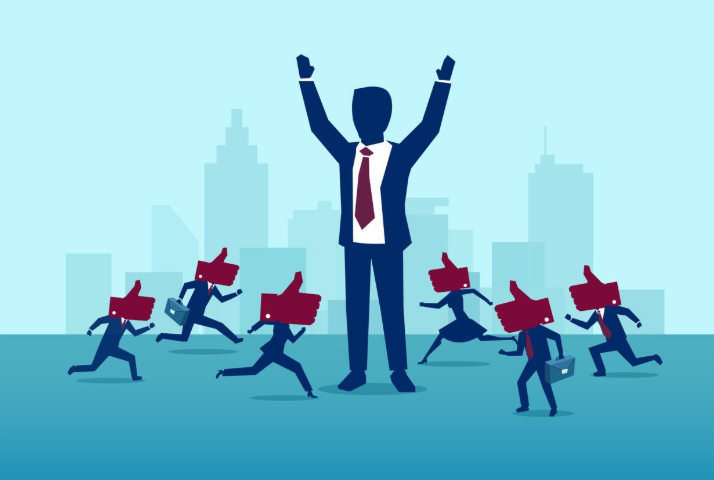 A recent survey found that a CEO's reputation accounts for nearly 50% of corporate reputation. 
Which means that whenever your company's chief executive speaks, chats on Facebook, gives a Ted Talk or interacts with someone on the street, it not only impacts their own online image, but also how the public perceives and interacts with your brand. 
What a CEO does has consequences. So, if your corporate reputation management strategy doesn't include at least some element of CEO online reputation management, your brand—and the future of your business—could be at serious risk.
Bad CEO behavior and the need for ORM
Good or bad, CEO behavior can create wild swings in public attitude and feelings toward a business. 
Without a comprehensive ORM strategy to control the conversation, those swings can become a reputational nightmare in a hurry.
Travis Kalanick—Travis Kalanick's dysfunctional and poorly-received antics as Uber CEO lives in infamy—and is perhaps one of the best recent examples of the undeniable link between CEO behavior and corporate reputation. 
A viral video of Kalanick arguing with an Uber driver—coupled with allegations of inappropriate behavior at the workplace—not only led to his downfall as CEO, but also put significant strain on the company's image and profitability.  
Mark Zuckerberg—The notoriously guarded Facebook CEO has been at the center of numerous controversies the past few years, including his company's hotly-debated role in the 2016 election, dodgy denials about privacy infractions and refusals to remove harmful content. 
Zuckerberg's often noncommittal approach to resolving such scandals has sometimes done more to hurt than help Facebook's reputation, resulting in a corporate reputation management machine that must sometimes work in overdrive to restore order to the company's image.
Elon Musk—Though Musk has done much to drive the progress and fortune of Tesla over the years, he's also engaged in questionable behaviors that have regularly stood in the brand's way. 
At times impulsive and unpredictable, Musk has been known to get defensive when criticized—and to even snap back publicly at critics in ways that have put a sizable dent in Tesla's online image.
Why is corporate reputation management important?
What a CEO does can tarnish a brand's reputation in a hurry. 
Accounting for your CEO's reputation in your company's ORM strategy is key not only to overcoming such crises, but also for maintaining a positive image and connection with your customers.
But, it's not just your CEO that can spark an instant public relations flare-up. In the age of Twitter wars and viral videos, just one negative comment or casual incident that mentions your brand can create online disaster for your company—affecting your brand's integrity, productivity and ability to make money in the long-term.
Corporate reputation management is essential not just for managing the inevitable crisis-of-the-day, but for ensuring your brand can win the hearts and minds of consumers no matter what is thrown its way. 
What ORM can do for your business
Having a complete, multi-layered corporate reputation management strategy in gear is essential to protecting your leadership, your brand and your bottom line.
With a well-researched ORM approach in place, you have the opportunity to:
Manage CEO and leadership crises quickly and effectively, mitigating the damage bad behavior has on the integrity of your brand.

Build a reputation that is not only resilient, but that also supports the culture and attracts the talent your company needs to thrive.

Strengthen your industry authority online, grow your reach and compel customers to do business with your brand.

Create an online presence that outshines the competition and fuels profitability. 
Online reputation management is now an integral part of any digital marketing strategy. Without it, your corporate reputation, performance and profitability are in the hands of an unpredictable digital climate.
How your company looks on the web matters. But, taking on the challenge of improving your corporate reputation on your own can be a frustrating endeavor—particularly without the right level of digital marketing experience or expertise.
Fortunately, we're here to help. 
At Reputation Sciences™, we believe you deserve a positive and profitable online image. This is why we provide the professional ORM services and customized solutions you need to restore control over your digital narrative once and for all. 
Our online reputation management specialists dig deep to map out your complete online footprint—and to better understand the threats and challenges you're facing on the web. 
We then design a corporate reputation management solution that puts you in the driver's seat, and provide the tools and support you need to monitor and maximize your online potential. 
Visit Reputation Sciences™ today to learn more. For more insights into the world of reputation management, like us on Facebook and follow us on Twitter.