Reputation Management Benefits: Top 3 Advantages for Your Online Image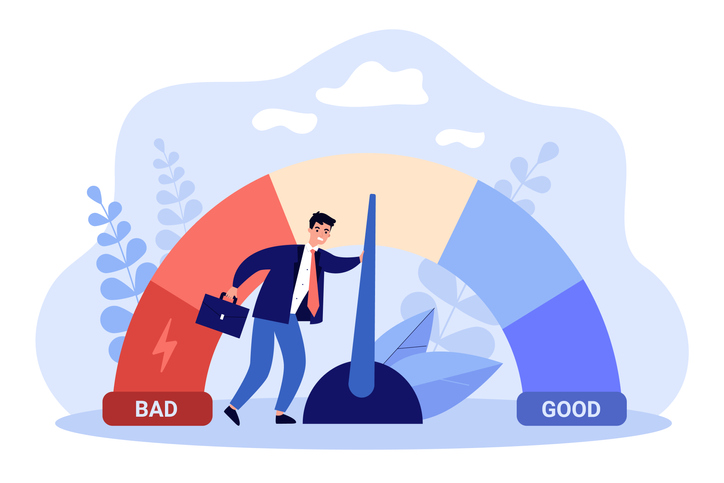 Learn about the top 3 reputation management benefits to improve your digital image.
The internet is so huge that even the most isolated, unconnected companies can't do business without it.
But with so many people searching for reputable businesses, we need to discuss what reputation management is, why it's important, six management reputation benefits people often undervalue, and how to manage negative reviews.
As a business person, your reputation isn't limited to in-person interactions anymore. You must also consider what is being viewed online and do your best to respond to what people say about you.
Only then will you be able to manage your online reputation.
What is Reputation Management?
As everyone knows, people now have access to just about anything their heart desires through the internet.
With that unlimited access comes people's thoughts and opinions on everything. This includes your business, the customer experience, and the quality of your products or services.
Each customer feels entitled to share all of their opinions (good, bad, and ugly) with the rest of the world… or at least the rest of the internet. Though, that's kind of the same thing, isn't it?
Those words have a massive impact on a business's public reputation. Your business's online reputation ultimately decides what kind of reaction people will have when they hear your name or see something from you online.
Reputation management includes different strategies and techniques to constantly be aware of what people are saying. It is vital that you stay on top of it by responding quickly, and resolving any issues immediately.
If the damage has already been done, there are ways to begin salvaging your reputation, but preventive measures are always the best way.
Why is Reputation Management Important?
There's a proverb that says "A good name is better than silver." And in this climate, your name definitely translates to silver.
93% of people say that online reviews impact their buying decisions
and
68% of consumers are willing to pay up to 15% more for the same product or service if assured they will have a better experience
All that being true, sometimes a business has a tough season and their reputation gets damaged. This poor reputation is bound to have a negative effect on revenue.
Whether it's being unable to hire good workers or failing to impress investors, your reputation is tied to money.
Reputation management begins by addressing the harmful content. This content is typically left behind by a disgruntled customer. It must be responded to quickly or removed completely, depending on the situation.
Every business wants to be well-known. The question becomes, are you famous or infamous? You should aim to present your brand in such a way that people can't help but respond positively.
How will 

Reputation Management Benefits

 Affect You?
Again, a good name cannot be overstated. When a business gets sold to someone else, the buyer isn't only purchasing the facility, the products or services… but also the reputation.
The name it carries into society. A business's reputation within the community carries a lot of weight and it will either help you soar or sink.
1. You will gain trust and credibility
People are creatures of habit. Once they get in the habit of purchasing something, they don't veer off course unless something happens to drastically change that routine.
The benefit is that people don't ever change their purchasing habits unless they were never completely happy to begin with.
This is good for you. If you are above reproach and are known to be friendly and accessible, they will gravitate toward you. The goal is to show that you have the community's interests at heart.
So, even if you do mess up once or twice, your replies to the negative comments show you truly care. But if you don't respond to negative feedback, you're leaving half the story untold and people always assume the worst.
So make sure they hear from you and see how you respond.
The Nielsen Company came out with research that showed 83% of people trust their friends with brand recommendations.
But even more startling than that, nearly 70% of people will trust consumer opinions over paid advertisements. Those reviews you're collecting are more important than your Facebook ads.
People want to hear from their peers.
2. You're building your image
Staying present, even through harsh comments, shows your audience that your goal is to keep your customers happy. If something goes wrong, you must resolve the issues. Building a positive image through actively responding to every piece of feedback shows potential customers that you're not sitting around not caring about them.
You care about every person that interacts with you… and that leaves a positive impression.
When building a public image, this is something most banks, organizations and investors will research before doing business with your company. The feedback from your customers will be a large part of their decision-making process.
No one wants to do business with a potential ruin. They expect you to fix the broken windows before they join forces.
If you're routinely getting negative comments and you don't bother to respond, that reflects poorly on you.
You're not preventing stories from being embellished or only a one-sided perspective blown out of proportion. At the very least, responding to explain the situation from the other side will help others who read it later.
Not only that, trying to hire good help is difficult enough. Did you know that only 1 in 5 people would consider working for a business that has a one-star rating?
With a good reputation, you will attract more applicants and, as a result, have access to better talent. All of that only benefits your company's reputation and pushes you further ahead.
3. 
Reputation management benefits

your search engine ranking

All publicity isn't necessarily a good thing anymore. For businesses, especially, keeping your reputation clean from too many negative reviews is extremely important. Google definitely promotes those with lots of interactions, from the consumer and the business owner.

But negative interactions could definitely hurt you.

You're not simply tricking an algorithm that can't read. The algorithm might be happy, but your potential customers won't. If Google begins to see people bouncing off your site, your search ranking will suffer.

With over 90% of search traffic using Google as their search engine, you need to play by Google's rules to succeed. Success is getting on page one. If you don't come up on page one of the search results, people won't find you.

Most people won't travel past the first page of their search results. They will simply type in another search if they don't find what they want.

Don't forget, conversation and interactions are good. Just make sure they are good for every aspect of your professional life.
How Should I Manage Negative Reviews?
Managing negative reviews may seem daunting or uncomfortable. But it's actually more simple than you think. The main thing to focus on is simply responding. Let's cover the basics of the proper way of responding to negative feedback:
Do it immediately
Jane Austen wrote, "What's right to be done cannot be done too soon." Especially when you have an unhappy customer on your hands, resolving issues so their emotions don't fester is best. Consider checking your reviews each week so everyone gets a response within 7 days.
A delayed response alienates your customers. No one likes to feel ignored, especially when they have had a poor experience. Your goal should be a personal, compassionate response within the week.
Diffuse every situation
The goal isn't to prove your "rightness." You want to show care and concern for your customers. If they're dissatisfied, so are you. Getting defensive or pointing fingers in return won't help your cause or encourage people to return.
It's easy to be frustrated by the lack of appreciation for all your hard work.
But, remember, everyone has their own expectations going into every situation. If those expectations aren't met, whether or not your service was performed perfectly, you'll have an unhappy customer.
Apologies don't have to mean you're accepting fault. It can simply be an expression of empathy for their disappointed feelings. If your team did falter, however, make sure you apologize.
You'll be far more respectable if you own up to your mistakes and show how you can improve.
Be brief
The point of a response is to be short and sweet. Do be personal by addressing the commenter by name and sign off with your name and position.
Address the negative feedback only briefly. Offer them a sincere apology and a way to make things right. Always invite them to return.
If the situation is more severe, ask them to speak with you further offline. All most people want is an acknowledgment of their pain.
Be gracious
Your words should not match the emotions of the commenter (especially when negative or harsh). Rather, keep in mind your goal is to show professional care and compassion.
Even if they are heated, you should remain calm and respond diplomatically.
Never are harsh words or obscene language acceptable when dealing with customers. You're not trying to escalate a fight. You want repeat customers.
Conclusion
Reputations are hard-gained and easily lost. Every business could use the online reputation management benefits provided by companies who perform these services. Don't let your reputation suffer for lack of responding to customer reviews.
The benefits of staying on top of things will outweigh any costs associated with asking for help. It's either your time or money, but you can't afford to not manage your reputation.
Want to experience the best reputation management benefits a great online image has to offer? Call today to Get Started! 
Call Us Today to learn more about our Online Reputation Management Solutions – ReputationSciences is owned by NetReputation.com