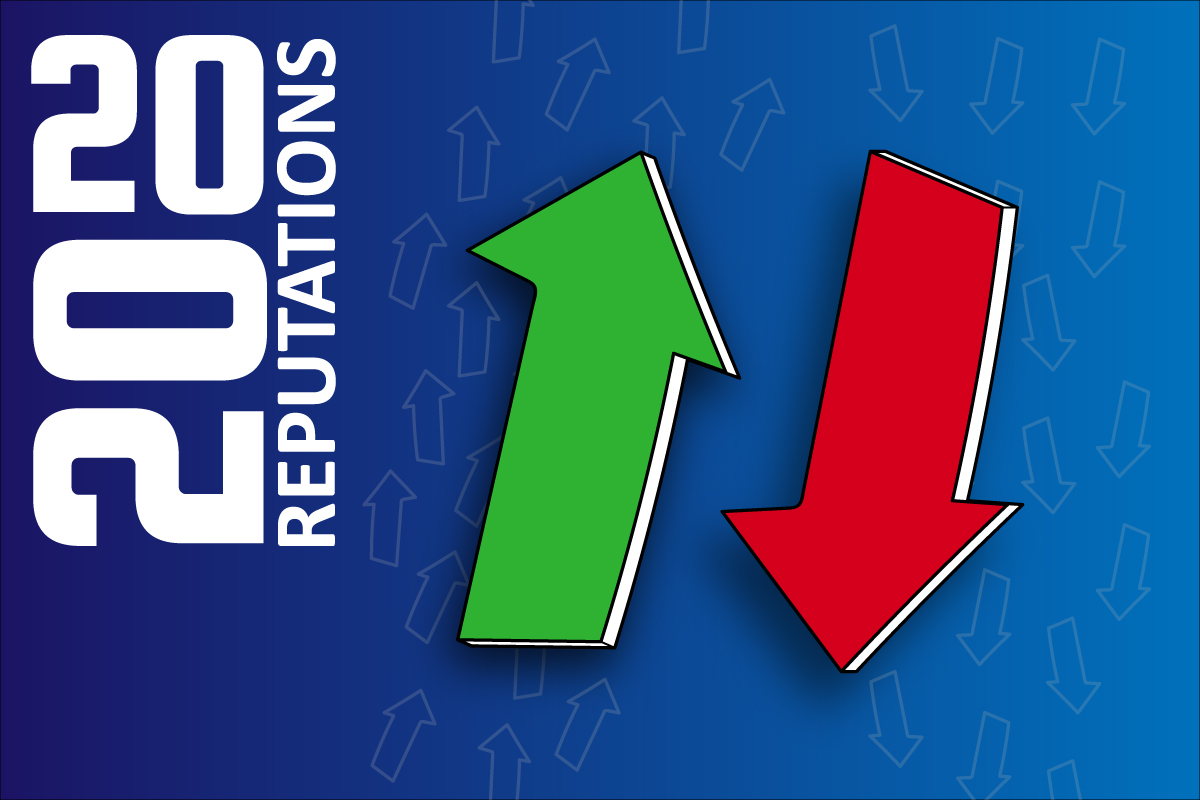 Companies with The Best and Worst Reputations at the Start of 2020
Corporations can spend years or even decades burnishing a positive reputation, one that exudes good faith and is paramount to holding the confidence and trust of their stakeholders.
But in an era where news and information travel at lightning speed, even the smallest of scandals can lead to major image problems in a hurry, creating an organizational black eye that—even in the most ideal of situations—may require no end of resources and time to fully recover.
In other words, building and bolstering a good corporate reputation is an ongoing, often painstaking process, requiring a lot of hard work and vigilance to ensure you can weather the inevitable image crisis.
At Reputation Sciences™, we work with the Best Reputation Management Company in the industry for online reputation repair and brand management solutions to get your reputation back on its feet—and get your business in a position to compete, thrive and grow no matter what is threatening your reputation.
Schedule your free initial consultation or call (844)-810-6755 to speak with NetReputation.com and learn how you improve your internet reputation today.
And while unpredictable social feeds and negative search results don't always make that process easy, the rift separating those that do online reputation repair well and those that don't is both obvious and growing, providing a stark contrast between the brands people love and those who've set their bridges on fire.  Call us today if you are interested in improving your company's reputation: (844)-810-6755 

We take a brief look at what factors into reputation, which companies are carrying the best and worst reputations into 2020, and how those reps will likely affect brand position, impact and profitability in the year ahead.
What goes into corporate reputation? How is it calculated?
While publications and organizations tend to utilize unique formulas to score reputation, most consider a number of key factors when calculating and comparing the overall value of corporate image. Among the most common categories considered when evaluating brand reputation include but aren't limited to corporate culture, social responsibility, company leadership, financial performance, customer sentiment and products & services.
Corporate culture
Though not always clearly defined, corporate culture is what typically embodies the values, behaviors and beliefs that drive interaction between employees, management, investors, partners and the greater community.  A firm's approach to how it treats its workforce and customers are often be considered elements of company culture.
Social responsibility
Corporate social responsibility represents a company's level of commitment to behaviors and practices focused on improving the community and society as a whole. Socially responsible business practices can revolve around anything from company-based charity drives to sourcing materials from eco-friendly suppliers and more.
Company leadership
Company leadership plays a crucial role not only in where the organization is going and how it's getting there, but also in how it shapes and defines its corporate reputation. The focus, communications and behavior engaged in by senior executives and CEOs have the power to set, support and even ruin its image.
Financial performance
A company's sales numbers, value and financial trends all have significant consequences in terms of how partners, investors, competitors and customers perceive your brand. How well your company fares with the buying public and how it promises to perform in the future can have a serious impact on where your reputation is and where it's going.
Customer sentiment
How does the buying public think and feel about your company? Because so much of your success or failure depends on how consumers interact with your brand, there's no denying the oversized role your customer sentiment has in the quality and extent of your business reputation.
Products & services
Companies are indelibly linked to the products and services they offer. So, when that latest innovation becomes a hit or that new service line hits a brick wall, your reputation is going to feel it.