Is reputation management illegal? All you need to know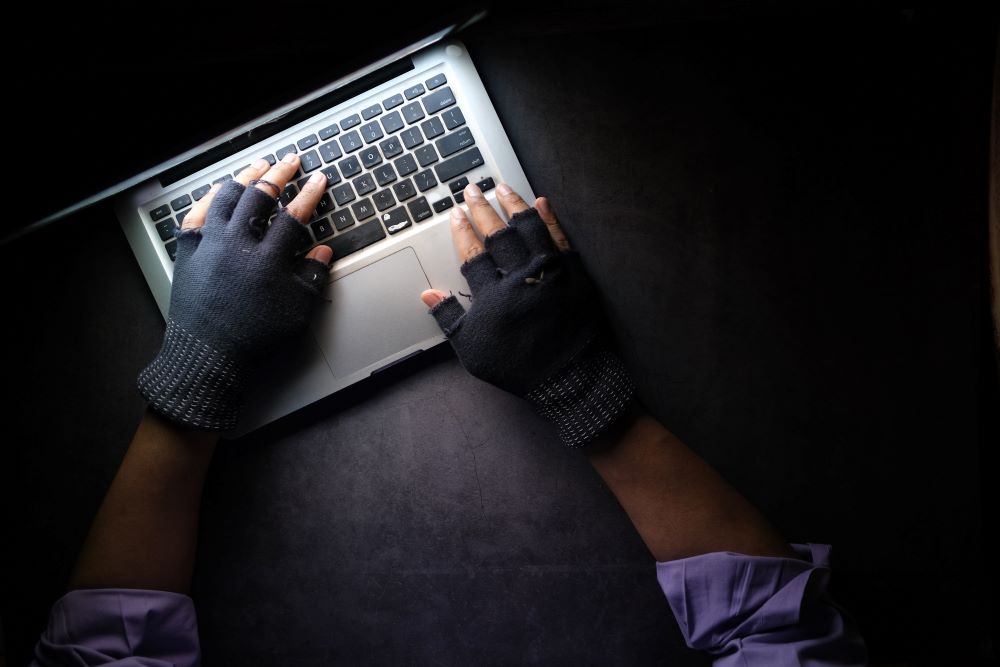 Is reputation management illegal? In this guide, we explore what reputation management is, how it works, and how you can stay within the law to protect your digital presence.
Reputation management is the action that one person or a group is taking in order to influence the wide public about a certain brand or a person. To be more precise, reputation management is the attempt to influence the wide public point of view and feelings by adjusting what they see during their searches, social, and other different online interactions. But, is reputation management illegal?
Reputation management services include work in different areas such as social media, search engine results, customer experience, online marketing, customer satisfaction, and online reviews and ratings. You can find reputation management programs in many different names:
Online Reputation Management (ORM)
Rep management
Impression management
Internet reputation online management
Brand reputation management
Brand perception
Digital reputation management
Brand Reputation
This is an example for everyone looking on the internet for online reputation management services so you will get an idea of the names that people use to call this service. Online reputation management has different names but only one goal, which is enchanting the public perception about your business, or you personally.
How does online reputation management work?
Before the era of online reviews and comments started, people who were not satisfied with someone's business or someone's products had almost no chance to share their opinion in public. All you were able to do in that time was share your opinion with a few of your friends and in most extreme situations you had a chance to see your experience reported and shared in a local newspaper.
Those actions may seem enough, but people tend to forget them quickly because the newspapers are usually sharing a lot of new stories and information on a daily basis and make people forget about "yesterday's news".
In today's world, the internet is far more advanced and everything that we mentioned has already changed. Right now reviews and comments are shared in a matter of seconds and thousands or millions of customers are able to see them right away. What is even more important, those reviews (free speech) are staying online for a very long time and sometimes forever.
Because of this reason, many businesses are aware of the situation and they carefully try to manage their online reputations which will make you request professional help (An online reputation management company) in most cases.
Difference between Public Relations and Online Reputation Management
At first look, public relations and online reputation management appear to be very similar. However, when you decide to improve your marketing plan and make use of these two strategies you will be able to notice they have some big differences between them.
Public Relations
Working with other people in order to share positive and good information about your business, brand, or you personally are considered Public relations. In most cases, public relations include improving your relationships with social media influencers and journalists.
Improving your relations with them means that whenever you have to publish a press release or you have to share some news, those people will be able to share them with their audiences without the need to charge you for their services.
The biggest challenge in this situation with public relations is the lack of control. This means that you will not be able to totally control what those organizations or individuals will publish, or release, or if they are even going to publish that news in public.
In case they publish your story or news you cannot be sure if they are going to change the communication that was done which can give different information to the public from what you needed or planned.
Public relations are one of the most essential aspects when we talk about a company's marketing strategy, however, their impact is very limited when it comes to digital marketing.
Reputation Management
As we already mentioned Online reputation management provides control and it let people manage what content appears online and when that content should be published on the internet. This content can be published on a personal blog or company website, and it makes sure that everyone looking for information about your business or brand can find them easily.
What to expect from Reputation Management Company?
When a brand or business is having a crisis situation they often think about Online reputation management as one of the best possibilities in order to overcome that situation. Everyone needs to understand that preventing crises to happen is a far better way to deal with them.
A great online reputation management strategy will make you sure that you or your business will be presented with positive information to your current and potential clients whenever they look for your name on the internet.
If something bad is about to happen, a good ORM strategy will have a professionally developed crisis plan that can be quickly implemented into action at the first sign of a problem.
One of the first steps that an online reputation management company is taking is to assess and analyze the existing online reputation of any individual or business. Once they understand the reputation that the business is having they start the process of creating a personalized and positive reputation strategy.
Right before this process begins, they would like to know more about how a business or brand should be perceived online. This will give them more information and will allow them to prepare the right strategy in order to achieve the brand goals and to bring you additional self-confidence when publishing content online.
SEO (Search Engine Optimization)
You will be able to notice that one of the most important aspects of online reputation management is applying a search engine optimization (SEO) long-term strategy. In this approach, you will notice a couple of elements such as link building (positive links back to your site) and web development.
In case you are dealing with experienced reputation management agents, they will let you know that an effective SEO approach will enable you to control the information that people are able to see when searching for your business on the internet through search engines such as Google. Two of the best SEO approaches that can build an excellent reputation are:
1. Better Ranking of Positive Search Results
Search engine optimization is a very important part of every business no matter what that business is about. If you are having any online business or you are trying to advertise your business online this method is far better than advertising that was done before the internet revolution. The times when customers searched phone directories and newspapers in order to find the people they need are long gone.
With the internet revolution, people are now mostly using Google and other different search engines so they can find all the services they need and check if they have positive reviews and a good online reputation. This clearly shows that ensuring you have a hundred percent positive content on the first page of search engine results is something essential for your business.
2. Creating positive content to suppress Negative Search Results
It is normal that almost all the people are trying hard to avoid negative search results that appear online, however, the chances that some individuals will not be satisfied with your services provided at some point are high.
This means that without the action from online reputation agents, your potential customers will be able to see negative comments or reviews whenever they search for your business online.
Content marketing is one of the best options when it comes to online reputation management. It will make you control the material that is getting published about your business and will limit the damage that can be made.
This means that people searching online for your business will be able to see content that is explaining how your services work and how much your customers are satisfied with your work instead of looking at the damaging content that is ruining the reputation of your company.
Marketing Campaigns (Social Media)
One of the best ways to develop and follow your brand online is by posting engaging content on your website or social media accounts. In case you want people to find the best possible information on your page the reputation management company will be able to develop a content marketing plan, especially for you.
This will let people know they are dealing with experts in the field they are interested in. This reputation management additionally works as a two-way process which means that getting and engaging with your biggest followers will be part of the strategy as well.
Offering a great way for potential customers to understand and become familiar with your brand and helping you rank on the first page of Google searches are some of the additional benefits that online reputation on social media platforms can bring to your business.
Social Listening
Once you start following online interactions (comments and reviews) you will be able to see if reputation change is giving the expected results.
Those online reputation management companies will be able to follow major review sites, mentions, and comments on every social media platform that you own and over time they will see if the changes made are making a positive impact on your brand reputation.
Customer Reviews and their management
When someone searches for a business, they may see negative reviews about the business's product or service. This is when the agency develops an online reputation management campaign to encourage genuine customers to post positive feedback. This is important because it shifts the likelihood of future customers seeing a damaging review.
When customers have a complaint, then you have the opportunity to learn how to improve your service and achieve a successful resolution. When people know they will receive high levels of service and that you will work hard to achieve a successful resolution, then they will continue to do business with you in the future.
There is also a risk of receiving malicious reviews (online defamation), which may make false allegations. A reputable reputation management company can assist with this problem by getting in touch with website owners and hosting companies to have the false information removed. If that fails, they will be able to advise on legal options available (threatening legal action).
The reputation of a business has always been important, and it is even more so today in the online world. While public relations and traditional marketing still play their part, an online reputation management company can help you achieve the results you want for your business's reputation.
What is legal content removal?
If a search engine returns results or content that violates a law, you can ask the search engine to review the material with the aim of removing it from their search pages.
It is important to fill out the form properly because there is no guarantee that Google will remove the content even if it does violate their policies or pose a threat to individuals or companies.
If Google refuses, you may wish to contact the Information Commissioner's Office (ICO) and ask them to overturn the decision. You must act quickly, however – once you have submitted your request for removal, if Google decides that the material does not violate its policies or make a threat to individuals or companies, they are not going to remove it from their search results.
Please note that you have only one chance to send a removal request after which you will see a message from Google "There is already a request pending, or we have already answered your request".
Legal removal requests can also be made for Bing, Yahoo, and other search engines. You should always keep in mind that policies on other search engines can be different from those that Google has and you should follow those policies when trying to submit a legal request.
A vital aspect to remember is that if any search engine's policy violates the Data Protection Act 2018, GDPR, or any part of the Defamation Act then you can feel free to request removal.
In which situations legal request is a good idea?
1. Defamation
Defamation is a verbal or written statement that is non-factual, negative review, usually false, and can harm the reputation of an individual or organization. Other terms to describe this are 'slander,' 'calumny,' 'vilification,' 'libel' and 'traducement.'
In some countries, defamation does not have to be false; it can be true and still fall under the category of defamation. It is difficult to prove that you have suffered financial loss as some people do not show their financial accounts to search engines or make public their profits from one quarter to the next.
When this happens, you can submit a request for removal to either your local Information Commissioner's Office (ICO) or another relevant body in your country. You are allowed only one legal request before future attempts are ignored by most websites hosting content about your brand/company.
2. Right To Be Forgotten
The European Union has implemented the "Right to Be Forgotten" Act. This act was established to support those who have been convicted of a crime and have since reformed their ways and wish to keep their past mistake private.
This act states that if negative information about yourself or a person(s) has remained on the internet for more than six years, you have the right to have it deleted from Google search results, or any other search engine. Although this sounds really easy, only 53% of submissions made to Google under the Right to Be Forgotten Act have been successful so far.
It is yet unclear why 47% of submissions were rejected. To start, Google believes that most internet content should remain publicly available as it is in the public interest despite objections on both sides of the issue."
3. Offenders Act Rehabilitation
The Rehabilitation of Offenders Act 1974 (c. 53) is a British law that allows criminal convictions to be ignored after a certain amount of time has passed (7 years).
This law may not rule out your country because it may have its own ICO that covers the UK law. In case you want you can apply for ROOA legal request but only after 7 years have passed after you served the sentence.
4. Copyright Infringement
Copyright infringement is the use of copyrighted material without permission, such as a song or image that an individual has not had permission to distribute and display.
Copyright infringement disputes are typically resolved through a 'take down' request process if the person who used the content believes it to be under 'fair use.' An example is through YouTube videos: if someone uploads a song for example onto YouTube without any written permission, this would fall under copyright infringement and the takedown process can begin.
The take down can be reverted if the content has written permission already, which makes it a false claim. In some cases, holders don't mind content being re-uploaded as long as they get the majority of the cut of revenue; however, some holders don't mind at all if their work is used provided credit is given.
Is it illegal to write fake reviews?
Many different businesses improve with great word of mouth. Because of this reason, you cannot leave a restaurant without being asked if you can leave them a review. Writing fake positive reviews will be a faster and better method for business owners. But is that action legal?
You will need to know that fake reviews are illegal and the FTC goes after companies who are writing fake reviews. The bad thing is that most of these companies get away with this.
Temptation
Nine out of 10 customers are influenced by online reviews, according to Dimensional Research. A solid testimonial section on your website not only adds credibility to your site but also sends signals to Google that can result in better search rankings for your keyword terms.
If it were easy, everyone would do it. The problem is that it's challenging to encourage people to write positive reviews – especially if you are in a business where it's very easy for a customer to have a bad experience.
If you are a site owner in an industry where you have to turn away customers, your bad review to good review ratio probably isn't great. Fake reviews might be the only way you could ever get above a 2.5-star rating. Should you risk it?
Online reviews, including testimonials, are a powerful tool to demonstrate your value to prospective customers.
If you have a solid testimonial section on your website, it not only adds credibility to your site but also sends signals to Google that can result in better search rankings for your keyword terms.
The real problem occurs when you are trying to generate positive and honest reviews and this is going especially for businesses where bad experiences can happen easily.
Industries owned by third-party websites that have to turn away customers can receive a lot of bad reviews, and negative results and they encourage owners to write fake reviews.
However, if you have too many fake reviews on your site, you risk getting caught for violating Google's Terms of Service and getting penalized by the search engine.
FTC and its position when it comes to Fake Reviews
The Federal Trade Commission (FTC) can and will levy fines against companies that use fake reviews. The FTC's Section 5 of the FTC Act 15 U.S. Code § 45 makes such endorsements illegal.
A fake review is seen as deceptive advertising because it may mislead customers into purchasing products or services under false pretenses. If you are caught breaking this rule, every single one of your violations is subject to a $10,000 fine. Will you get caught?
You should know that most companies get away with it, but the FTC has gone after both big and small websites for violating its rules on online reviews, endorsements, and testimonials.
The guide requires that reviews should be written by real customers and based on real experiences with your company, but it allows some flexibility for offering customers incentives.
As long as the review clearly states that the customer was not influenced by money, publicity, or a gift, you are allowed to post those reviews. Always remember that free trials count as a gift, together with gift cards and giveaways.
Last Words
Online reviews and upvotes gave small businesses an opportunity to compete with large corporations. However, this advantage disappeared when fake reviews and fake upvotes became widespread.
Small businesses should avoid engaging in review wars with big companies due to the serious risks involved.
Need more help with righting your reputation online? Contact us now!