What Is Reputation Theory? Our Guide for 2022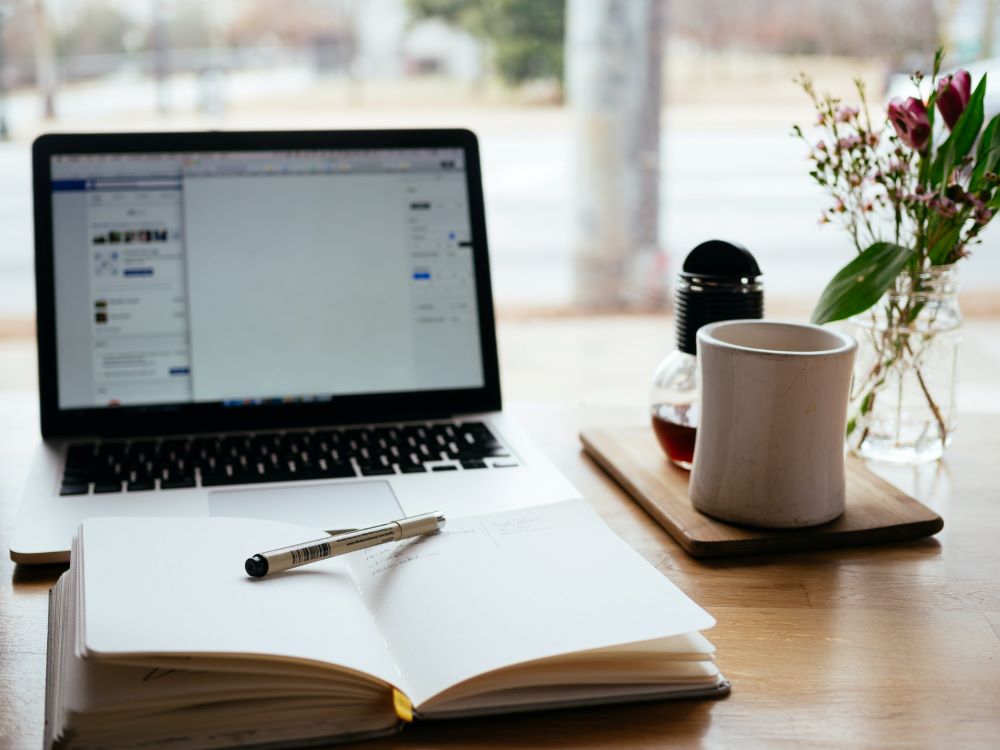 Reputation theory states, according to Sage Knowledge, "that an organization's reputation, construed image, and perceived external prestige serve as a significant source of identity for the individuals employed in that organization."
Reputation theory and online reputation management will most definitively help you build a solid foundation for your business. By building a positive brand image you'll stand out from the competition. Understanding the nuances of reputation theory can be pivotal for your business. If you're seeking personalized guidance, don't hesitate to give us a call at (844) 458-6735 for a consultation tailored to your company's needs.
Follow their guidelines and it will assist you in maintaining your good reputation. Creating a good image for your brand is vitally important.
What is Reputation Management or Reputation Theory?
The reputation management theory is a collection of concepts. These concepts help you build and establish the image of your business.
The group of theories about your business will help you gradually build your reputation. It will build in multiple areas and will serve as a trust meter between you and your competitors.
There are various techniques to manage brand reputation. You and your employees can follow these in order to improve your brand's reputation.
Whether it's for your own business or for a client it never fails. Follow these steps, and you are on your way to a bullet-proof process for boosting brand identity. You'll establish a positive image on both search engine results and physically. We are going to talk more deeply about those techniques, so stick around!
What Are the Types of Reputation Management Theories?
There are certain guidelines that you can follow to boost impressions. You'll also get more online reviews. This all leads to raising your corporate reputation to a better standing.
To build up a company's reputation and achieve success, you'll need to know the different aspects of reputation. The types of reputation management strategies and building around those points from every aspect get you the best results.
So here's the first one:
Engagement
To increase recognition and be more present on the internet, you need to increase the engagement with your audience. This is where your social media profiles will come in and help you spread the word about your work.
Make sure you reach out to the people leaving bad reviews. By doing this, you will be able to change their mind. You can apologize, offer them better service, new products, discount coupon codes, and more.
This will help you get closer to your audience and they will feel important and respected by your brand. These are two values that every customer appreciates and if you correct their wrong, they will certainly be recurring clients.
Brand Value
Sometimes the engagement will not help you clean your name or increase your popularity among your customers. The next thing that you can do is to try and increase your brand value. Show the wider audience your principles of work and why you are worthy of their time and money. Applying these reputation management strategies can be intricate and demanding. For expert assistance in navigating this landscape, reach out to our team for dedicated support.
To increase your brand value, you can start sharing your work and explain it in common and honest words. One good technique is to ask satisfied customers for a good review. Testimonials of the service/product you offer by loyal customers are a great way to improve perception.
Once you have the good words from the client, share that on your website and social media. This will show hesitant and potential clients that you are legit and that you provide real service and quality products.
Hostile Client and Environment
Ignoring reviews and not managing engagement with your audience creates an environment ready for reputation attacks.
In terms of search results, lack of engagement leaves you open to better-ranked websites attacking you. This could be in their articles or elsewhere on their site. They are trying to ruin your reputation and eliminate competition.
These malignant websites are taking up the name space where you need to rank positive news about your business. When clients will try to search for your name, some bad results might appear. Here you can take two roads: the first one is to overrank them. This will push them down in the search results.
Or, talk to these webmasters and have them remove the hurtful articles and deindex them.
When it comes to social media, if you avoid engagement with unhappy clients, it shows apathy. Do you not care? It shows that you have nothing to say about your brand and have no response to their unkind words.
That's why engagement is important to show that you care about your business and change people's minds.
By working towards making an unhappy client or person change their minds, you take back control. By trying to remove or push down bad reviews in search engines, you are taking back your rep. Once this is sorted out, you will have a clean slate to build from and improve your business reputation.
Result Flipping Strategy
To flip the results on the search engines means to turn the bad articles on yourself into good ones. This is where you need to reach out to the webmaster. Provide proof that you are doing legitimate work and that you actually stay behind your brand.
This is a two-edged sword. Sometimes you successfully turn a bad article about you into a good result. But, some people might push even harder to take you down and rank more harmful content about your business.
This can initiate an SEO competition. If they are an authentic competitor this is a tough spot to be in. They will outrank the flipped result and flood the results with their destructive content again.
In response try and do your best to show that you are not what they make you out to be. Promote your name as a legitimate business.
Another strategy is to try and outrank them with your own content. You will attack the same keyword they are ranking for you. Only you'll do it with better search engine optimization in order to have better chances to take them down organically.
NameSpace and Contested Name Space
In terms of namespace, we can say that this is the term that you want to rank on the search results and you want to dominate this phrase/brand name.
This is part of the SEO that you need to do on your brand, so if you have space to rank for that particular keyword phrase, you will be able to dominate the name space you want to compete in.
The contested name space is a term for the results where you are competing with other people on the same phrase, keyword, identity, and term. In case you try to build your brand name and you have a unique name, this won't be that hard to do, but if you are using a common phrase, let's say something like "violins manufacturer", you will have to share that space with other violin manufacturers that are trying to rank for the same keyword.
This is a shared namespace where you cannot dominate it on your own since you have a competition that wants to rank for the same keyword. The easiest point to this is if you have a low-competitive keyword or name you want to rank and to have most of the results on the first page showing your pages.
But in most cases, this will be hard since you are not the only "violin manufacturer".
In that case, you need to focus a little bit more on your SEO and try to outrank them and get at least in the top 3 results of the search engines.
If you are having any hard and old competitors already ranking for the desired keyword, you should try any variations of your own brand name to try and compete and actually take the very wanted first positions.
Managing Your Reviews
Another point that we want to mention in terms of reputation theory and building and improving your corporate reputation is to try and manage your online reviews. If you have a public relations team in your company, they can take care of your customer complaints and company organization.
One other thing that you can take care of is the negative reviews, make impression management, and improve social judgments for the sole reason of reputation repair. There are various tools and websites that can help you out with this task if you feel like you are not professional enough to take care of it, you just need to research and create a campaign with some of them.
To summarize; working on all the points we mentioned above will certainly help your brand reputation. Corporate governance is something that you need to focus on and actually be a specialist in it. In case you attended any academy of management journal, you will know the importance of this process. You will be able to find more about this in the Encyclopedia of Corporate Reputation from Sage Publications where you learn game theory and other attributes to get the ability to develop knowledge to increase one organization's reputation.
What Are the Key Elements of Reputation Theory and Reputation Management?
Once again, sorting out the problems online and in the real world should both be the focus of any corporate reputation strategy by an ORM company or your in-house team. In terms of key elements, we would list these strategies:
Improve your social media presence and increase engagement with your potential clients and customers.
Employ or work more on the Search Engine Optimization method where you will be able to rank your website and products/services.
Try to push down the bad results and flip the bad reviews with constructive blog posts and reviews.
Be truthful about your work and do not reach in for some black or gray methods of boosting your leads.
Have access to the problems in your society and try to solve them with constructive advice where you offer your brand as a support platform.
If you pay enough attention to those methods, you are on the right way to improving your reputation, which leads us to answer the next question.
How Effective Is Online Reputation Management?
Online reputations depend on many factors. If the companies have the expertise to tackle this on their own, taking into account that every step needs to be covered, they are on a good way to retaining their current consumers and getting new ones. More and more organizations take an interest in managing their personal or brand reputation, no matter if it is a political, business, or financial reputation.
A living example of this phenomenon is that more and more online reputation management companies appear daily and the business world created the need for such innovation. This form of addressing your management issues is guaranteeing you to improve the status of your reputation and take you on the road to building a network of collaborators that will stay with you for a long time.
With this being said, we state that the effectiveness of the online reputation management campaign will certainly improve your reputation and we highly suggest trying it out. Many brands that faced attacks on their image and worked with such companies, came out victorious and rebuild their status.
We tried to cover all the basics in terms of the theories that come around the reputation management services that will be of crucial importance when you have the task to rebuild your brand and start enhancing your business standings. The complexities of reputation management require a strategic approach. Ready to elevate your brand? Contact us today and let's craft a reputation that stands tall in your industry.
Need help with your reputation management strategy? Click here to contact us at Reputation Sciences!