Online Reputation Management for Service Professionals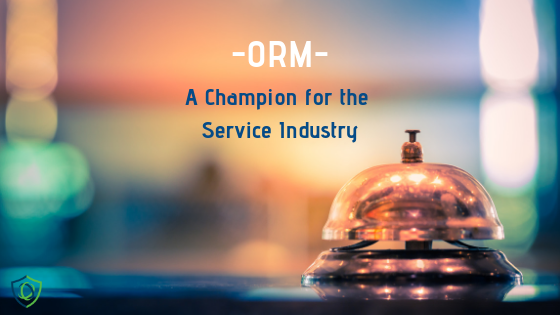 Run a service-based business? Get online reputation management for service professionals and manage your online reviews before it's too late!
These days, business is done on the web—making the management of your company's online reputation more important than ever.
But, for service industry professionals—those whose business is based solely on customer interaction—ORM isn't just a good idea. It's essential. 
If your business strategy doesn't include at least some element of digital brand management, your service-based enterprise is subject to online backlash and ongoing crises that can take down your business in a hurry.
Your Business is Service, and People are Talking
Whether you manage a hotel, shuttle tourists to the airport or create meals for hungry diners, your business is about providing a consistently positive customer experience.
But, with just one bad stay, late arrival or waitstaff oversight, that experience can go south quickly—and when it does, you're likely to hear about it online. 
From Google Reviews to TripAdvisor and social media, disgruntled customers have no shortage of ways to vent about their experience and frustration on the web. Without ORM in your business strategy, you have little recourse for managing that negativity—much less defending your brand and mitigating the problem.
Bad Reviews Are Hurting Your Business Right Now
For those in customer service, standing out from the competition is a constant challenge. 
Throw in a few bad online reviews, and watch as that challenge becomes a fight for digital survival—particularly without an ORM-powered business strategy standing in their way.
4 out of 5 online consumers factor in reviews as they're researching local services, while more than 90% of prospects trust reviews as much as word-of-mouth recommendations. And 94% of prospects who find a negative review are convinced to stay away from that business—meaning just one bad comment may be costing you a big chunk of business every day!
In a competitive industry where every experience counts, a proactive online reputation management approach can be the difference between building a successful business and watching your brand slip through the cracks.
If Your Business Strategy Doesn't Include ORM, You're Behind the Curve
As a service business, you know that no matter how hard you try, you can't please everyone. 
And in the digital age, one unhappy customer is all it takes to create big trouble for your brand online. 
If your business strategy isn't supported by a strong ORM campaign, your industry authority, brand integrity and marketing efforts are compromised every day—eroded by negative items that put a constant drain on your reputation and your bottom line. 
Without online reputation management, your company is behind the curve—losing business to competitors and missing out on opportunities to grow.
Online Reputation Management for Service Professionals to Get You Back on Track
If you own or manage a service industry business, you can't afford to be without digital reputation management. 
A professional, comprehensive ORM campaign is essential not only to safeguard your company against online attack, but also to a business strategy that puts your brand front and center on the web—giving you the reach, voice and visibility you create meaningful connections with your target audience. 
At Reputation Sciences™, we customize online reputation management solutions that get your service business back on track. We design ORM strategies that fortify your digital presence, ward off online threats and put you in control of the conversation.
Call us at (844) 458-6735 today to schedule your free consultation.