CEO Reputation Management: What C-Suite Executives Need To Know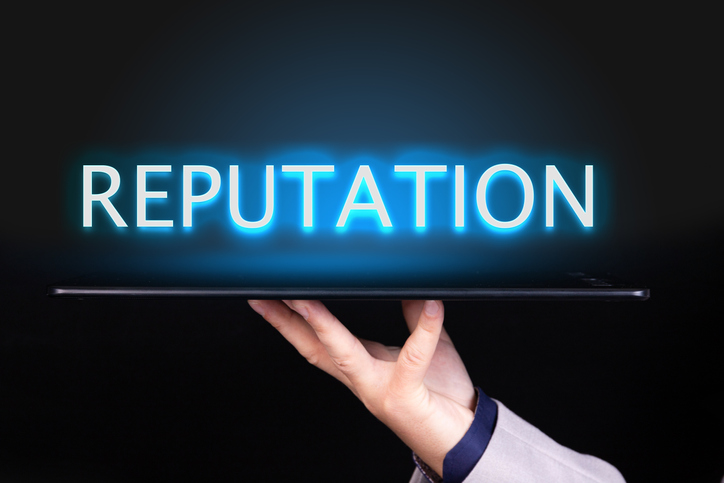 What is CEO Reputation Management? When it comes to building a positive brand online, it could be one of the most important pieces of digital marketing strategy. 
Remember 2010's disastrous BP oil spill?
Three years later, only 31% of Americans had a favorable view of BP.
The oil spill was a disaster for the environment, as well as for BP's public relations team. A large part of the issue? The reputation of then-BP CEO, Tony Hayward. When asked about the disaster (which killed 11 workers and caused the worst oil spill of all time), Hayward said, "There's no one who wants this over more than I do. I would like my life back."
Eventually, Hayward lost his job, but the damage had been done. BP was cemented in the minds of many as a callous, poorly-led, bottom-line-only company.
The days of CEOs working from behind the curtain have long passed, and today, a CEO's reputation is a part of a corporation's brand management. Public statements, social media, and instantaneous views into the inner workings of organizations allow potential customers and investors to catch a glimpse into previously behind-the-scenes statements, problems, and views.
Before the onset of the digital age, corporations were able to present their CEO in any way they saw fit. Today, a myriad of information is available on the entire C-suite of any company, from mistakes made in college to legal issues.
Thankfully, CEO reputation management can work to help C-suite professionals control and manage the way their image is perceived by potential investors, customers, and others.
What Is 
CEO Reputation Management

?

In today's digital age, it can feel impossible to control what news outlets, customers, and others post online. In the midst of a scandal (or even a perceived scandal), information posted online can wreak havoc on the well-being of a company.

CEO reputation management works to control negative information, create an influx of positive information, and direct the narrative of how people see the CEO.

CEO reputation management works to provide the public (and others) with information that creates a positive view of a company's leadership.

Traits that may be emphasized by a reputation management campaign include:
Honesty and integrity
Using a global business outlook to make company decisions
Consideration of how business decisions affect employees and communities
Having a positive company culture
Being an informed decision-maker
Caring about the customer's experience with the company or brand
If a story is in the media that makes it seem like a CEO is not doing one of the items listed above, the damage to a company's well-being can be tough to repair. Thankfully, working with a good CEO reputation management company can help right the ship — fast.
When A Company's CEO Is Falsely Accused Of Wrongdoing, Can 
CEO Reputation Management

 Help?

It's a CEO's worst nightmare: a negative story gets out about their leadership or business practices — but it's not true.
Can reputation management help in this type of situation?
CEO reputation management is an absolute necessity in the event that untrue information spreads online. If this happens to you, don't sit back and wait for the dust to settle. It's imperative that you work with a company that can fight misinformation and turn things around before false information becomes cemented in the minds of customers and/or potential investors.
How Does a CEO's Reputation Influence Investors?
UK-based consulting firm Brunswick group reports that 88% of investors base investment decisions on digital information.
Many investors consider the reputation of the CEO before deciding whether they're going to move forward with an investment. This isn't just about their gut feeling — it's about how a CEO's reputation affects the public perception of the company.
While the age of social media and instant information can be trying for CEOs, it also presents unique opportunities. CEOs can talk directly to both potential and current investors, without working through the media to make their voices heard.
This can function as both a blessing and a curse. It's key for CEOs to work with a reputation management company that can guide decisions that affect their online presence.
How Can a CEO Stay Proactive in Creating a Positive Reputation?
CEOs need to be proactive in positively managing their reputation. As a CEO, following these tips can help you manage your digital reputation in a way that boosts your business:
Match your private and public personas
As a CEO, it's key to match the way you act in your private life with the values of your company. C-suite leadership members are a part of the company brand. Work and private lives are no longer separate. It's important that the way you carry yourself outside the office is congruent with the image you want to present for your company. Consider the causes you support, your recreational activities, and how much time you spend giving back to your community.
Own your domains
As your company grows, so will the likelihood that people will work to disparage what you've built. You'll need to buy every domain name that's similar to your name and that of your company. These sites can have their own information that you carefully curate, or they can redirect to your main site. Either way works — you just don't want open company domain names floating around, available to anyone with an ax to grind against your business.
Stop trying to stay low-profile
Once a professional becomes a CEO, staying low-profile isn't just impossible — it's not a good idea to try. When a CEO appears to stealthily maintain a private life, it can appear that there's something to hide. Living out loud and embracing the spotlight is key in building trust and a positive reputation. Embracing humility and transparency — and apologizing when necessary — can go a long way in boosting the public's perception of your image.
Find out more about your online reputation
We know, we know — it can be scary to find out what people are saying about you. While there's no point in obsessively searching for yourself online, it's smart to know what's out there. Take a look at both the positive and negative information floating around. Make a plan to do something about it. Working with a respected CEO reputation management company is a smart move. You'll be able to show your potential investors and customers the information they need to feel comfortable with your organization.
Create a positive social media presence
Prefer to stay off social media? Not a good idea for a CEO. Many consumers today go directly to social media to learn more about companies, rather than searching online. Social media gives you the chance to carefully curate your image. This doesn't come naturally to most people — working with an expert to create the persona you want to portray is key.
Can 
CEO Reputation Management

 Happen From Within a Company?

Prior to the onset of the digital age, it may have been possible for CEOs (and their staff members) to do reputation management work from within a company. Today, it's not so easy. You need a great social media team. You need a stellar public relations team as well. Neither of these roles should encompass CEO reputation management — it's a job in and of itself.

In the past, a company could call in a positive press release as a means of mitigating negative information. While this can be positive, it can be negative as well. In the digital age, news is constant, and it's impossible for a company to create enough positive information to counteract the negative.

When a negative story about a CEO gets out, it can go viral in a matter of hours — or even minutes. Once the process of damaging a reputation begins, it's key to get to work controlling the narrative as quickly as possible. When things go south, a CEO's job is hard enough — leave it to someone else to manage your digital reputation.
CEO Reputation FAQs
Q: Why does 
CEO reputation management

 matter?

Everything about a CEO – from their tone to their facial expressions – is scrutinized, and may be perceived as a statement on the state of a company.
Q: How does a CEO's reputation influence investors?
A bad CEO reputation may negatively affect the public perception of a company, lowering its value, and lowering the interest of potential investors.
Q: Can a CEO's reputation hurt a company's bottom line?
Absolutely. The fleeing of both investors and consumers can cause a business with a poorly-viewed CEO to suffer.
Q: Can CEOs manage their own online reputation?
Not anymore. The vast expanse of the internet makes it impossible for a CEO and their team to handle reputation management on their own.
Reputation Need Work? Call Us — We've Got Your Back.
As a CEO, you don't have time to scour the internet for information that could negatively affect your company. We know that putting out fires is an ineffective use of your time, and we're here to help. When you work with us, we don't just work to get rid of negative information — we actively tell your audience about the great things you're doing, too.
Contact us today to learn more about how we can help your reputation — and your company — shine online.