How To Remove Negative Content From Google Search in 2022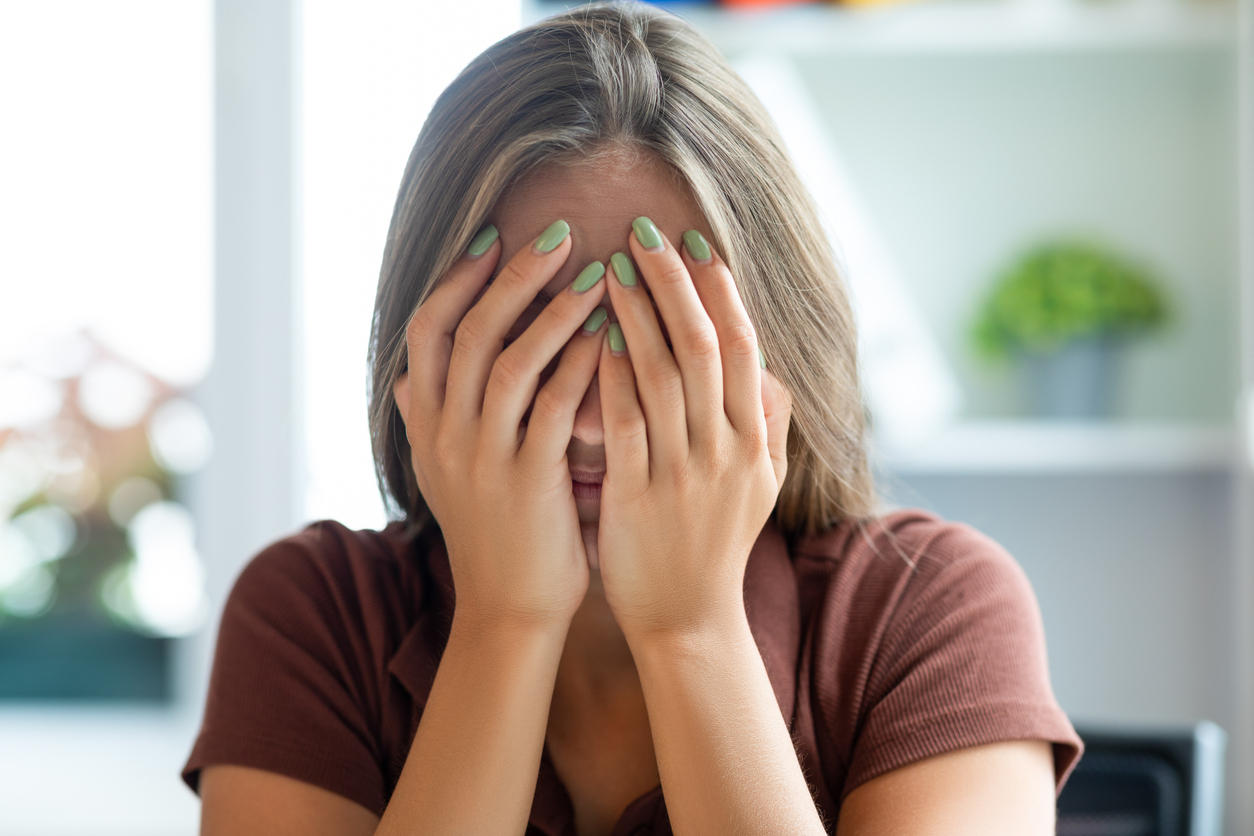 Remove negative content from Google with our step-by-step guide.
Many people do not realize that unwanted search results can damage someone's personal life or a whole company. There are articles that are made on daily basis and many of them are staying on the internet for many years. If it's targeted content, it has the potential to destroy someone's life.
Years after some blog post, video, or article is published on a web page, it can still have very destructive effects. Right now, you probably wonder how can you remove the negative content from Google search but also from many other different places like YouTube or some of the social media channels.
If the content is going against the law or Google privacy and terms, most of the time, this damaging and negative content can be blocked, taken down, or banned. However, in many situations, this content cannot be simply deleted from the internet space, and you will need to use a different approach in order to sort it out.
One of the best approaches that can be applied is the Reverse SEO method. With this method, all negative search results that appear on Google searches can be suppressed, pushed down, and removed from the first page of Google searches and other search engines.
Once you do a Google search looking for your brand name, you may notice a lot of negative content on the internet associated with you or with your brand. At that moment, you may think that the easiest way is to give up and remove all your information from the internet.
You need to know that removing yourself from Google searches is not going to be possible simply because most of that information is taken from many public sources, and it will be a really hard job to try and find people and make them stop posting negative content about your brand on the internet.
In this article, we are going to provide more information about processes and methods on how to remove negative content from Google searches, especially if it's defamatory or fake info.
Why do you need to remove negative content from Google?
For you, it can be a real challenge to decide the right approach and right online reputation management strategy. This kind of approach is usually ignored until the last moment and reputation work is pushed back until you find yourself in the middle of some scandal.
If you are trying to take some proactive measures in order to protect your reputation in this situation it will be too late because you are already in the middle of a mess and you will need to take a different approach.
Most important thing is to keep your calm, try to understand the problem, and then make a detailed plan and approach in order for that problem to be sorted out in the best way and also to lessen the impact of that situation.
That is actually going to be your first step when dealing with negative content on the internet. You will need to understand, identify and try to resolve the problem that created the negative feedback in the first place.
You should take some time so you can realize what happened and what was the reason that triggered negative feedback. Once you determine the problem you will be able to make some changes so you can prevent similar situations from happening again in the future.
Removing negative search results benefits you and your business
We already mentioned many different reasons why you should remove negative results from Google searches. Right now we are going to throw our focus on some numbers and statistics so you can understand better how much negative articles can impact your business.
When people (potential customers) Google your name, what they are able to see online is going to impact their perception. Do you wonder what impact will be left on those people if they see negative content once they search for your brand name or company?
You need to know that 93% of total search engine traffic is controlled by Google. Another interesting fact is that 90% of these people only look at the first page of search engine results and they are forming their opinion from the information they are seeing there.
There is information that 64% of users trust Google search results when they make research and once you acknowledge this you will understand why people, brands, and companies want to learn how to remove negative content from Google searches.
What is negative content suppression (Reverse SEO)?
The process of creating content that will rank high on SERPs and will outrank and bury negative search results and negative content on the internet is called negative content suppression.
For our full in-depth process on removing negative Google reviews click here.
From this explanation, we can see that the main goal of suppressing negative content related to your business is pushing the negative articles, content, search result, or video off of the first Google search results page.
We already mentioned that a very low percentage of people will click beyond the first page of Google search results and to suppress negative search results serves to push the negative content off of the first page so it is not going to be viewed that much.
Suppressing Negative Content on Google
We can bet you are not going to feel happy if you see something bad written about you or your company online. Because of situations like this people often wonder and want to learn how to suppress or remove negative content from Google search results.
Many people can often notice bad content or negative reviews left on the internet about their company or their products. A lot of people believe that is not the accurate info or reflection of their brand or products and want that content to be removed from the internet space.
In most cases, negative comments are going against Google Privacy Policy rules and can be deleted easily from the internet. For the negative search result that cannot be deleted or removed from the internet, there is an option for you to hire a professional that will know how to apply reverse SEO strategy and suppress the negative search results.
Steps for suppressing negative content from the internet space.
Try to build a personal and professional website for your brand and products.
Promote your new website and the content you are creating (promoting and advertising can make some additional cost).
Try to link all of your new sites and additionally link them with your social media accounts.
Importance of Google search results
Every problem that can occur on the internet has its own starting point. In this situation, a serious problem can begin with a single bad review, article, or blog post that is directed to an individual or business.
Once you get mentioned in a negative context on the internet these articles are getting easily connected to your name and a quick Google search will be able to reveal them right away.
Search engines like Google have a job to match the keywords you use with online search results that are matching with them. In a matter of seconds, Google is able to find the most precise information to help you with your search.
Right now you must be wondering what happens when potential customers or hiring managers google your name or the name of your business? If there are negative search engine results that are showing first in the search results, their ability to trust you or work with you will decrease a lot.
Deleting the search results
It is going to be very difficult and time-consuming for anyone who would like to remove negative search results that are appearing on the internet. Because of the viral nature of the internet and its content removal guidance, some of those search results cannot get removed entirely.
For all the negative content that cannot be removed, there are other approaches that you can take. As we already mentioned the key reputation management strategy at this point will be suppression also known as reverse SEO.
This method, suppression of negative Google search results is really effective because it pushes negative content off the first Google search page, and down to the second page (at least) where only 10% of people or less are looking.
Because of the freedom of speech, some of the negative search results cannot be removed or deleted. If those results are not violating "Google's policies against prohibited and restricted content" they cannot be deleted and you will need to take a different approach. In this case, your best option will be to create new and fresh content that will be able to surpass the negative results appearing on Google.
This means that instead of trying to delete or remove the negative comment, your main focus should be suppressing the negative content from the first page of Google search results.
Suppression process and steps
If you are looking to do this suppression process correctly we have some tips for you and a guide with a couple of steps that you will need to make so this process can be successful.
Find the phrases that trigger negative content
It will be a normal thing for you to look for positive search results that are related to your company or brand on the first page of Google search results. In this process, you will need to check the negative search results and to see the issues that you will need to sort out.
Once you check what needs to be done, you can start making a plan and strategy on how to approach this problem.
Boost positive results
After you have identified all the positive content appearing on search pages, you will need to start optimizing the content you own so it can appear higher on Google search results pages.
In this process, you will need to use some SEO tactics such as link building, or keyword targeting and optimize your content so it can outrank bad results that are appearing.
Creating new optimized content
At some point, you will notice that you cannot do much if you only optimize and rank your old content. Because of this reason, there will be a necessity to make new great and optimized content that will be able to rank high. We suggest you create new blogs, websites, and social media accounts so the suppression method can become even more successful.
Tracking your progress
After you successfully finish the previous steps, you will need to spend some time and track your progress. Be sure to monitor the keywords or search terms that you are trying to rank to see if they are giving the desired results.
Meanwhile, you will need to keep a track of negative search results and to check regularly if they are moving down. The best outcome for you will be when this negative content falls from the first Google search page to the next pages that have very low attendance.
Suppressing Negative search results with High-quality content
After you decide that the suppressing method is your best option to deal with negative comments on the internet you will need to know that creating high-quality content will be the key factor for you to have success. A great starting point will be if you create your new content with a good SEO (Search Engine Optimization) in your mind.
You will need to pay attention to some crucial factors whenever you decide to create highly optimized content. If it's going to be done properly this process will request competition research, keyword research, and other techniques as well as some additional software.
The high-quality content that you will create is not only going to push bad content down but it can become a great boost for your business. High-quality content that is ranking high can add a lot of benefits to your business and can bring a bunch of new customers.
Removing negative content from the Internet
In case you notice negative Google search results, defamatory comments, or bad reviews that are written about your company you will probably want to remove them completely and forever from the internet. In case you are able to remove them you need to make sure they don't appear again on internet searches.
By removing negative search results from the internet you also break the links that associated your business with those bad reviews or comments. After you successfully make this step there will be no fake news on the internet that can cripple your business.
When we talk about complete removal you need to know that only content, reviews, or comments that are going against the law or against Google's privacy policy can be removed.
Because most of the time this content is posted on websites that you don't control, you will have a hard time removing that content. We will show you a couple of options that you can use in order to remove bad content that is posted on third-party websites.
Removing negative content from websites you don't own
In the beginning, you will need to locate the main source where that harmful content was originally posted. After you make the first step in this process you will need to start tracking other possible sources of bad content that are related to your business.
It will be a nice option for you to make use of Google Alerts so you can monitor all the negative content that is getting published on the internet about you or your company. After you locate and make a research about the sources of bad content you will need to carefully plan your next steps.
Try contacting publishers directly
Always remember that this method is for removing bad content from third-party websites and you shouldn't contact Google in situations like this. Google is not creating content and they are not responsible for negative content that can be posted about you by third parties.
Once you find the main source you have an option to contact the webmaster. We will suggest you remain calm and ask politely if the negative content related to your business can be removed.
If the posted information is based on facts the web owner is not obligated to remove it. Because of that reason you should be polite and try to explain why that harmful content should be removed.
A conversation with the webmaster can go a long way
While doing a conversation with the webmaster always remember to make screenshots. In case things get more serious you will need to have those records. For example, if you decide to take legal action against someone while you work with an attorney having these screenshots can significantly help you to win that case.
If you are having problems finding the webmaster try to look for a contact form which is usually on the bottom of the page and try to collect a phone number or email from there.
You can also perform a domain lookup using Whois and then try to find some of those people on social network platforms. Additionally, Whois can give you information about the website hosting company and you can try and contact them in order to get more info about the webmaster.
They do not always reply, but if they do you will get useful info from there and the right contact information.
If the webmaster refuses to remove the negative content or is not able to remove it, you can always ask them to add a no-index tag on the content. This process will de-index the content from Google but it will not remove the content, which means that people will not be able to see that content in search results anymore, however, if they have a direct URL address they will be able to visit that page and see the negative content.
Another option that webmasters have is to remove the brand name that is associated with your business and change it with a more generic description.
Be sure that you always read the content removal policies of specific websites before you go on and request a content removal. If contacting the publisher is not going by the plan you need to know there are more options for you to consider before you decide to give up.
Reporting a website that violates Google Policies
Any website that is going against the rules and publishes defamatory content, vindictive content, or gives away sensitive personal information about someone can be reported to Google.
Published content that gives away sensitive and personal information is getting de-indexed and removed from internet searches because it goes against Google's user privacy policy guidelines.
Remove negative content from google search results to protect your brand and reputation
In the end, we can all agree that no one wants to see negative content that is related to his brand or business. People who don't have time to deal with these things have an option to hire an Online Reputation Management agency that will be able to take care of their internet reputation and will be able to take some actions to remove negative content from Google search results.
There are plenty of online reputation management companies and they can help you bury negative search results nad negative online content. They will be able to push negative search results down and they will be able to take care of your online reputation.
We hope that our guide will help you deal with negative content that is getting posted on the internet.
Need some help getting those negative search results off the first page? Click here to contact us now!