What is the Most Trusted Company in the World for 2022?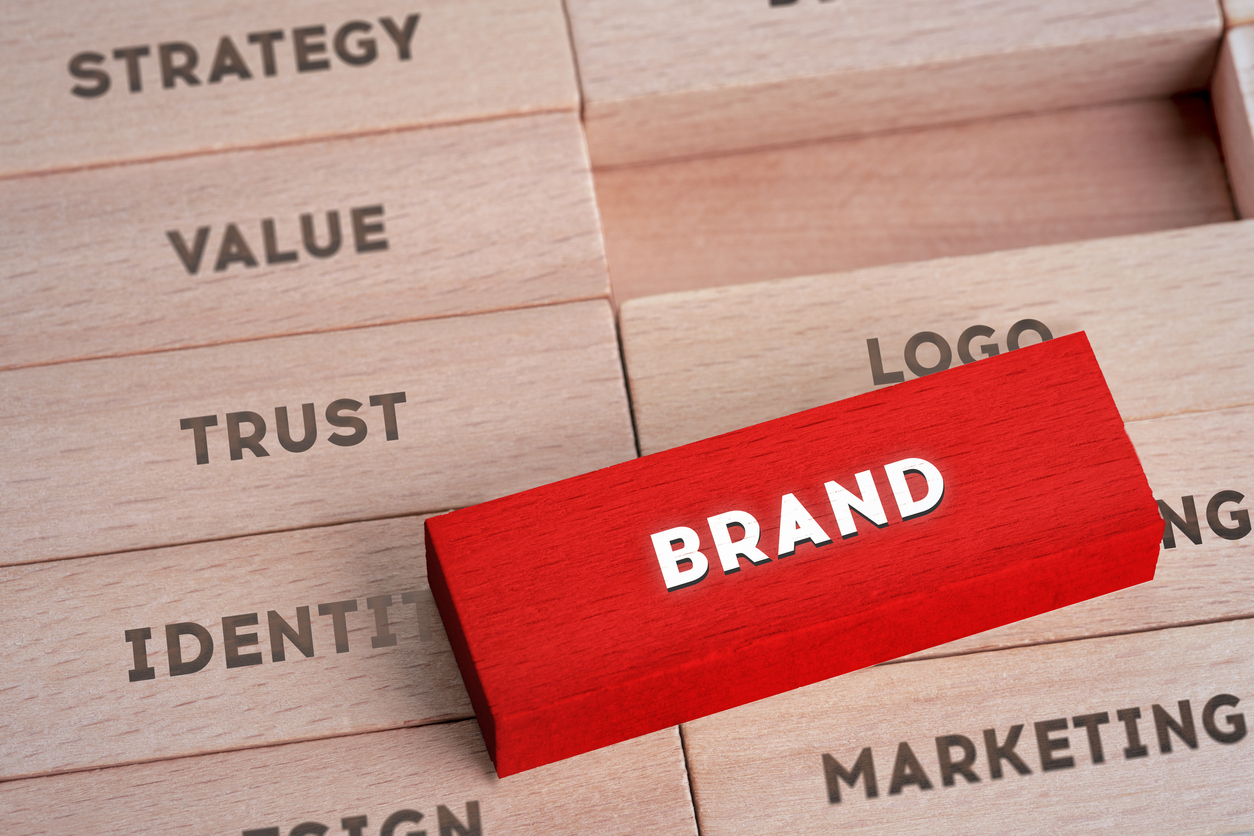 Building a reputation as the most trusted company in the world can be challenging. Learn about the top trusted brands in our guide below.
Trust is one of the most crucial things and it is an important part of any business. A company can function for a long period of time if investors, customers, and employees feel they can rely on a specific company to be fair and honest with them.
Nowadays when times are getting harder than ever it is understandable that the ranking of the companies is very dynamic with a lot of ups and downs. In recent times especially after the pandemic period trust is even more important for different businesses that are working honestly and are avoiding scandals.
There are different factors that people need to consider when ranking the most trusted brands in the world. Some of the key factors will be the quality of their service and products, their customer service, and more.
There is an interesting fact that the biggest number of these most trusted brands are really old and only 2% of them are founded after 2001. However, for Gen Z consumers, all of these most trusted brands are new.
In this article, we made a list of the most trustworthy companies in the world that are working for many years and earned their customer's trust by leveraging a digital strategy built on the quality of their products and services.
The 15 most trusted brands globally
1. Amazon
Amazon is a very famous online retail giant which is well known for its ability to assist you in buying almost anything that you can imagine for the best price that is available at the moment.
They are a well-known company, one of the most trusted corporate brands and they earned the trust of their consumers which launched them at the top of the most trusted companies in the world and best choices globally.
Amazon is constantly making changes in its way of work and one of the most important things they have made recently was raising its base minimum wage to 15$ per hour.
This move made them get more appreciation and brand trust between their employees but also between their customers and everyone else. It is one of the many things that keeps this giant at the top of the most trusted brands in the world.
2. Walt Disney Company
The Walt Disney Company or better known just like Disney is one of the most famous, trusted, and well-known companies in the world. This global entertainment and media conglomerate is stated in Burbank, California, and has a great history behind them.
The Walt Disney Company remained on the top of these lists for many years since they are carefully keeping their reputation.
It is not a surprise that their rating is so high since they are producing high-quality movies, cartoons, animated series, and much more for many years, especially for younger generations. Their family-friendly entertainment made them arguably the most trusted brand on the planet.
In recent times the Walt Disney Company is mostly known for their Marvel movies and also driving forward the "Star Wars" franchise.
3. Microsoft
Microsoft company is founded in 1975 with a single mission in their mind "To enable people and businesses throughout the world to realize their full potential by creating technology that transforms the way people work, plays, and communicate".
This corporation is a leading developer of applications, systems, personal-computer software, and other related technologies.
Microsoft additionally publishes books, and multimedia titles produce its very own line of hybrid tablet computers and additionally offers e-mail services.
It is not a surprise that this software giant is among the most trusted and respected companies in the world and on top of that they are doing a lot better than its rival company Apple. Microsoft made a great success with their Surface laptop, Xbox console, and online gaming network together with their computer software.
4. Sony
Sony electronic is one of the leading providers of audio/video electronics and information technology products which made them one of the most well-known and trusted brands in the world. Sony electronic headquarters are in San Diego, California.
Ibuka Masary and Morita Akio are partners and the founders of this company which was founded in 1946 as Tokyo Tsushin Kogyo ("Tokyo Telecommunications Engineering Corporation").
Morita and Ibuka have been working together for the next 40 years and they actually turned Sony into one of the best and most famous brands on the planet. This company was named Sony in January 1958 and that name comes from the Latin word 'Sonus' which means sound.
Sony made a drastic improvement in its rankings from the previous year and as we already said they are now one of the leading and most trusted brands which really matter to them and they are looking strong for the future.
5. Google
Google LLC is another multinational technology company from America that specializes in artificial intelligence, cloud computing, search engine technology, computer software, online advertising, e-commerce, consumer electronics, and quantum computing.
They are also known as the "most powerful company in the world" but with that title, they can proudly say they are also one of the most trusted brands in the world and applied globally.
This is mostly because of their dominance in the market, their technological advantages, and their area of artificial intelligence. Together with Meta, Microsoft, Apple, and Amazon when compared to other sites they are considered one of the best 5 American information technology companies and top trusted brands.
6. Netflix
Netflix, Inc. is a production company and subscription streaming service stated in the United States. The company is founded on the 29th of August, 1997, and through distribution deals, they are offering a television and film series library together with their own productions, which are widely known as Netflix Originals.
Netflix played a very important role when it comes to independent film distribution and they are a member of the Motion Picture Association (MPA). This company recently reported over 222 million subscribers around the world.
The United States & Canada – 74.6 million.
Europe, Middle East & Africa – 74 million.
Latin America – 39.9 million.
Asia – 32.7 million.
Right now Netflix is considered one of the most trusted brands in the world and they well deserved their place there.
7. Youtube
Youtube is a social media and online video sharing platform which was founded on the 14th of February, 2005, by Jawed Karim, Steve Chen, and Chad Hurley and it is stated in San Bruno, California.
This brand is owned by Google and what is more important it is the second most visited website in the world right after Google search (browsing data).
This platform had more than one billion users per month which all together manage to watch more than a billion hours of videos every day.
8. Target
Target has stores in all 50 states in the US and the District of Columbia and it is one of the biggest merchandise retailers. This company was known as Target Corporation from 1911 to 1969, Dayton Company from 1969 until 2000, and Dayton-Hudson Corporation from 2000.
This company is operating general-merchandise and large-scale food discount stores. Their red bull's-eye logo is very well known in the United States and the company headquarters are stated in Minneapolis, Minnesota.
One interesting fact about this company is the information that 75% of the US population lives within 10 miles of their closest Target store which means they carefully planned the placement of their stores and a lot of people have them really close.
Target's history and the great service they offer made them one of the most trusted brands on the planet.
9. Patagonia
Patagonia is a company that specialized in making outdoor gear, outdoor clothing, and footwear for a large number of outdoor sports like climbing, skiing, snowboarding, hiking, trail running, yoga, surfing, and many others.
Their high-quality products and excellent relationships with customers built trust and made this company one of the best and most trustable in the world. Patagonia is also a part of a project that are making efforts to reduce the impact that people are having on our planet and they enabled people to show some of their used Patagonia clothes and trade them with other.
Patagonia has a well-deserved place at the top of the list of most trusted brands in the world.
10. Wegmans
Wegmans is one of the most famous chains of supermarkets in the United States with more than 110 stores across the country. This company has 52.000+ employees and it is one of the largest private companies in the US.
They are a family company with headquarters in Rochester, New York, and the company was founded in 1916. Colleen Wegman the daughter of the company owner is the president and CEO while her father Danny Wegman is the chairman of the company.
There is no surprise that Wegman company is so highly ranked when we talk about the most trusted brands in the world. They are usually ranked amongst the best companies and they have a reputation as one of the best companies to work with.
Wegmans are well known for their high quality and reasonable prices. Their branded products are well known for being good as their brand name suggests.
11. L.L. Bean
L.L. Bean is another famous company which is manufacturing great quality outdoor accessories and clothing. For more than 100 years this company is delivering great outdoor gear, expert advice, and classic styles. The company was founded by Leon Leonwood Bean in 1912 as one man operation.
Since then, they managed to grow into a global organization with annual sales of $2 billion mostly because they kept their customers satisfied.
L.L. Bean company additionally offers education and military discounts and as we already mentioned their work to keep their consumers satisfied and the high quality of their products made them become one of the most trusted and visible companies in the US and in the world.
12. Samsung
Samsung is one of the largest companies in the world that specializes in the manufacturing of electronic devices and related equipment services. Samsung is a South Korean company that is one of the leaders when it comes to the production of a wide range of consumer and industry electronics such as appliances, digital media devices, semiconductors, memory chips, and integrated systems.
One interesting fact is that Samsung produces a fifth of South Korea's total export per year, and it is one of the most recognizable brands in the world when it comes to technology.
This company's name in Korean originally means "three stars" and what is more interesting it was founded originally as a grocery trading store in 1938 by Lee Byung-Chull.
Samsung is well known for its wide range of smartphones, and TVs, and its design and innovation. They are selling high-quality products and offer discounts for military service members, students, and educators.
There was an issue with the Galaxy S7 that become trendy on the internet and social media platforms, however, Samsung managed to overcome that problem and keep its reputation high.
13. Publix
Public Super Markets, Inc., are mostly known just as Publix is another American supermarket chain that is employee-owned and stated in Lakeland, Florida. This company was founded by George W. Jenkins in 1930 and it is a private company that is owned by past and present employees of the company and also by the members of the Jenkins family.
This company represents one of the fastest-growing supermarket chains and holds an excellent reputation among its customers. They are one of the most respected companies and well known for their affordable prices and high-quality products.
Something that drives this company forward and is putting Publix apart from its competition is its employee-owned system instead of having a top-down structure, the employees are shareholders.
14. The Home Depot
The Hope Depot company was founded by Arthur Blank and Bernie Marcus in 1978. Before they started this project they were now aware of how revolutionary their new hardware store will grow to be.
Right now they have more than 2300 stores all over North America and they manage to keep a great relationship with their shareholders, communities, customers, and associates. At the moment they are the world's largest home improvement retailer.
They opened their first two Home Depot stores on June 22, 1979, in Atlanta, Georgia. As we already said they are now leading home improvement retailers and have stores in the US, Canada, and Mexico.
When it comes to the ranking of the best and most trusted brands in the US and the world you should know that Home Depot made a dramatic improvement in its ranking and are in front of its biggest rival Lowe.
The Home Depot is also well known for its classes offered in its stores and its community projects. What is even more important they recently decided to improve their online presence and they are making great progress with their online sales.
15. UPS
United Parcel Service (UPS) is another well-trusted company that operates as package delivery and logistics service. Their services include transportation, distribution, contact logistic, ground freight, air freight, ocean freight, customer brokerage, insurance, and financing.
They are the world's leading provider of global supply chain management solutions. They manage to deliver 1.7 million packages from shipping customers every day to 12 million delivery customers in more than 220 territories and countries.
Because of their very professional behavior and high-quality services they are one of the best and most trusted brands in the world at the moment.
Ready to build trust between your business and your customers? Contact ReputationSciences to learn more by dialing (844) 458-6735 .