A New Brand for the New Year: The Art of Reinventing Your Business Online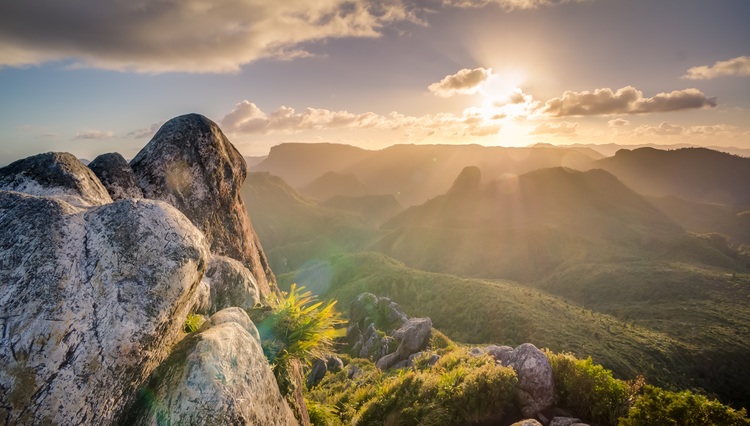 Our blog team looks at how to follow through on that New Year's resolution and start reinventing your brand online. 
For many, each new year represents a new dawn; an exciting new opportunity for personal and professional reinvention. The new year serves as a reminder to us of the possibility and potential of a new beginning, that ever-so-alluring promise of a fresh start, as well as the chance to overcome past mistakes while building a new and more hopeful future.
This is as true for businesses as it is for people, as the promise of a new year can serve as the catalyst for brand re-invigoration and reinvention. While some may be taking stock of their lives and accomplishments over the past year, business owners may be looking back at what their companies did well, what they may have missed, and what had the most impact, good or bad, on their brand's reputation and, ultimately, their bottom line.
"The entrepreneur always searches for change, responds to it, and exploits it as an opportunity."
— Peter Drucker
When looking back on one's business and brand over the past year, it's important to not forget one undeniably powerful brand component: online business presence. What can also be called a business's online reputation, a brand's online presence not only establishes who and what your company is, but also defines its competitive potential far into the future.
Therefore, it would be safe to conclude that Business Reputation Management whenever reinventing your brand online.
What Exactly IS an Online Reputation?
Before delving into the elements and benefits of Business Reputation Management, it's first necessary to understand what a business's online reputation actually is, as well as the many factors that may comprise it at any given time.
What Pops Up When You Google Your Business?
Reputation is built on perception. Perception is determined by what people (in this case, consumers) see and hear. In the case of the Internet, people see what they Google, and begin to generate a picture of that search term (your brand) just as soon as results begin to pop up. Because most potential customers do not look past the first page of results, whatever shows up there is going to be what they use to determine what your brand is, as well as if it can be trusted.
What the user sees after a search works to shape your brand's reputation. Therefore, a negative online review or article that appears on that first page will play a significant role in that process, and not a good one.
Negative search results tend to attract a disproportionate amount of attention and consideration in consumer decision-making, and just one bad review, comment or news item can steer potential customers away from your brand at near lightning speed.
What IS Business Reputation Management?
Trackur Founder and CEO Andy Beal does his best to boil down the meaning of reputation management:
"A deliberate effort to increase the number of positive internet discussions about you, while limiting the damage of any negative ones."
An apt definition, for sure, but we believe it may not go far enough, at least as far as businesses are concerned. Companies, most of them anyway, aren't just concerned with increasing online positivity. Reaching customers, and turning visits into conversions, is the ultimate goal of establishing a brand presence online.  Turning online positivity into profit, to potential for growth, is what online image management is all about.
In other words, Business Reputation Management is the art of controlling your brand's online presence; not just in a way that helps your company avoid negative online search results, but works to steer users towards your goods and services, and transform visitors into paying clients.
In a time when more commerce than ever is conducted online, the right Business Reputation Management strategy can mean the difference between mere survival and outright success.
Elements of an Effective Business Reputation Management (BRM) Plan for reinventing your brand online include:
Thorough Keyword Analysis and Assessment
For a reputation management campaign to have any chance at success, your brand's online presence must be thoroughly analyzed and evaluated.
Creating a roadmap that accurately depicts each online mention of and connection to your brand is essential to identify problems, manage risks and crises, discover what's working and what's not, and develop the best plan of action possible for strengthening your brand's online image.
Existing Assets Optimization
Following a thorough scan and assessment of your online presence, an experienced BRM professional will go to work on optimizing existing company assets, making each positive/neutral item your business already has online more attractive to search engine crawlers so as to improve their search engine rankings.
Professional Content Creation
Professional content creation and strategic content placement are key to an effective reputation management campaign. Professional, original and optimized assets, when placed on sites with strong search engine authority, not only increase the number of positive mentions of your business online, but also work to suppress negative items haunting your brand name on that ever-so-coveted first page of Google.
When expertly done, the development of professional, company-centered content can even enhance and reinforce your brand as a trusted authority within your industry, further honing your competitive edge.
"Content is now the new method of advertising…" says Business2Community.com Contributor Justin Herring. "When done the right way, you can use high-quality content to your advantage and reap numerous benefits for your business.  The buzz you make among your target audience builds authority, and leads to an increase in your revenue as most brands are now experiencing."
Social Media Development
You can't establish a commanding online brand presence without carving out a viable social media footprint, yet another indispensable component of any BRM strategy. Building and incorporating an active and ongoing social media presence, one with multiple social media profiles on varying platforms, helps you to share updates, news and information on your brand to millions of potential customers instantly.
"Every post you make on a social media platform is an opportunity for customers to convert," says Jayson DeMers, Contributor to Forbes.com. "Social media is a place where brands can act like people do, and this is important because people like doing business with other people; not with companies."
As a marketing and BRM tool, social media is a powerful weapon, capable of giving you control over your brand's online conversation, and augmenting your online presence, in ways never before possible.
Brand News Generation
Good BRM involves taking company updates, developments, and additions, and transforming them into newsworthy content, often via a proven, well-timed Press Release strategy. By releasing fresh, newsworthy, business-centered content on the Internet, your brand benefits from both additional online assets and from search engine crawlers, those constantly on the lookout for original, newsworthy and relevant content to boost your brand up the search engine results ladder.
Asset Intra-Linking
Once all online assets are in place and optimized, the next crucial step in a comprehensive reputation management campaign would be to tie them together. Weaving a web among your brand's blogs, articles, website content, social media profiles and more works to strengthen and expand your brand's online space.
This also has the effect of ensuring a more secure and impenetrable online firewall that makes online crises and potential threats easier to cope with and avoid.
BRM Makes Reinventing Your Brand Online Possible and Profitable
These days, it really isn't possible to discuss the ideas of brand repair, repositioning or reinvention without considering and incorporating online reputation management. As stated before, the level of commerce conducted online has changed how businesses must think in terms of rebranding, customer outreach and crisis management.
Your business and even your bottom line are at stake, and containing and controlling your brand's online presence isn't something that can or should be taken lightly.
As professionals in the Business Reputation Management and Digital Marketing spaces, Reputation Sciences understands how complex an undertaking a brand reboot can be, not to mention the untold number of potential obstacles and attacks a company of any size must face when establishing a digital footprint.
To get it right, such a transformation generally requires considerable forethought, preparation, planning and the assistance of a proven professional; someone who maintains a passion for reputation management and a reputation for fast, effective and profitable results.
As An Entrepreneur, You Face Unique Online Challenges. We're Here to Help You Overcome Them.
Reputation Sciences knows Business Reputation Management. We live it. As Reputation Management experts and dedicated digital marketing professionals, we have the unique capability of protecting your brand's online reputation while simultaneously building you a renewed online presence that grows your bottom line.
Your customers' perception is your business reality. Turning that online perception into increased long-term profitability and growth for clients is ours.
Ready to start reinventing your brand online? Contact a Reputation Sciences Digital Consultant today to put us to work for you.
http://www.protofuse.com/blog/first-page-of-google-by-the-numbers/
http://www.business2community.com/content-marketing/growing-importance-quality-content-online-marketing-01415584#HIdqLrfM2gExJ47I.97
http://www.inc.com/aj-agrawal/4-ways-to-improve-your-online-reputation.html