Managing Your Corporate Reputation: Your Most Valuable Business Asset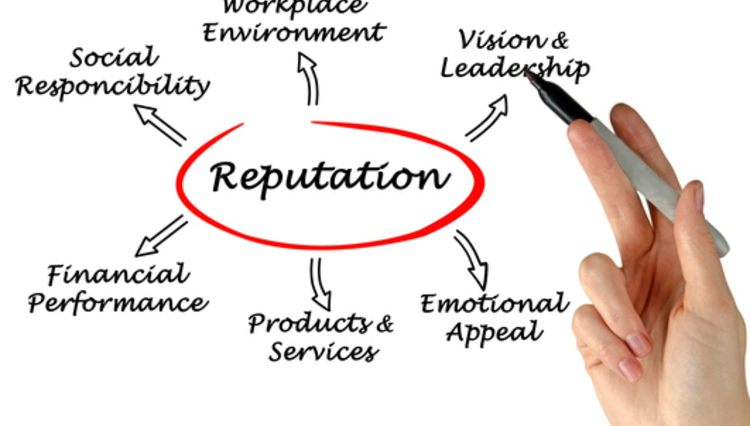 More companies than ever are recognizing the importance of their managing their corporate reputation, and linking them to long-term profitability. Most of the executives who were asked said the reputation of their respective companies was strong. At the same time, they agreed they could probably do a better job of reputation risk management.
These same executives acknowledged that the biggest threats to their company's reputations involve risks beyond their control, such as attacks by competitors or catastrophic events. "There's been a recognition that with the increasing influence of social media and social media sites, as well as activist sites, issues can escalate very quickly," said Clayton Herbert, the Chief Risk Officer for Suncorp Limited. "This can threaten your reputation more significantly than in the past."
With more than twenty-five percent of its market value linked directly to maintaining a good name, a company's reputation is clearly among its most priceless assets.
Measuring and Managing Your Corporate Reputation
Corporate reputations are critical, and have become a measurable commodity. The Reputation Quotient, or RQ, was developed by Fombrun, Gardberg, and Sever in order to measure a company's reputation in the eyes of consumers, investors, and other stakeholders. Six attributes are considered:
Emotional appeal
Products and services
Vision and leadership
Workplace environment
Financial performance
Social responsibility
Taken together, these qualities add up to a company's RQ. "Corporate reputation matters – to your customers, employees, potential hires, business partners and investors," said reputation consultant Sarah Simmons. "Not only does it matter, but corporate reputation is critically important to measure and understand in the context of your company's business goals."
Eighty-eight percent of corporate executives interviewed in a global survey said they view reputation risk as one of their most critical business challenges.
Doing Their Homework
RQ rankings are compiled each year by the Harris Poll, which surveys a segment of the general public it calls the "Opinion Elites." Opinion Elites do their homework: they tend to be better informed and more engaged in current issues than most of the general public.
About three-quarters of these Opinion Elites want to know about a company before they do business with them. Significantly, more than half of them decided not to buy a company's goods or services because of something they learned about its reputation.
The next round of RQ rankings are due in February of 2017. "Corporate America, take note," said Simmons. "The majority of U.S. consumers are seeking information about your practices, and in some cases, rejecting companies they interact with because of what they learn."
The Best Possible Light
As a priceless asset, you need to do everything possible to protect your company's reputation online and off.
What can you do to present your company in the best possible light?
Know what's being said about your company on the Internet. The first page of search engine results is by far the most important, since only six percent of users go beyond page one of search engine results. Google your company's name and the names of its top executives to see what's being said. Don't overlook sites like Glassdoor, which contain employee reviews of companies.
Suppress Negative Content.
If your search finds anything negative, it is time to act. The most effective way of fighting back against negative content is by generating new, positive information. Resist the temptation to fire back at negative information.
Develop Your Social Media Presence.
If you don't have a social media strategy in place, get one. Some firms rely on expert services by partnering with Reputation Sciences. Use social media channels to promote positive information about your company on outlets including Facebook, Twitter, LinkedIn or other social media channels relevant to your target audience.
Protect Your Reputation
If, in spite of your best efforts, the online reputation of your company or its executives is taking a hit, you can always turn to the professionals. Reputation Sciences is an industry leader in building, fixing, and managing your corporate reputation. We specialize in establishing positive online business reputations through social media management, the creation of unique content, Search Engine Optimization and Search Engine Marketing, and positive review management.