Reputation and Legacy: What Businesses Can Learn from Carrie Fisher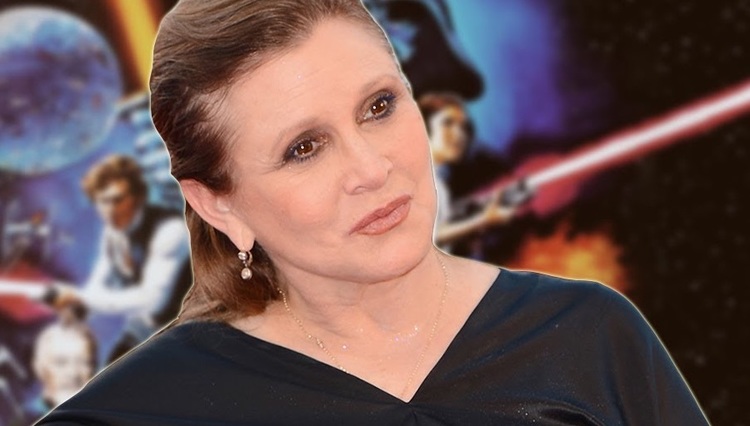 Much like Carrie Fisher and Star Wars, reputation and legacy are intertwined forever. 
Along with millions the world over, the Reputation Sciences team was shocked and saddened by the death of Carrie Fisher in late 2016 – and by the death of her mother, the legendary actress Debbie Reynolds, just one day later.
The first Star Wars movie made Carrie Fisher a household name at twenty-one. Her talent was not limited to acting; she went on to distinguish herself as a best-selling author, screenwriter and producer.
But she was also beset by personal demons, including substance abuse and mental health issues. Her determination and candor in dealing with these problems inspired millions of fans coping with similar troubles, and has become an enduring part of her legacy.
Career Stages
Left unattended, legacies form on their own, and reach a point where we can no longer influence them. "It surprises me how many leaders don't spend enough time thinking about their legacy," Glenn Llopis wrote in Forbes. Business legacies, he said, "represent your body of work at each stage of your career as you establish the foundational building blocks and accumulate the required wisdom to contribute to growth, innovation and opportunity both in and outside of the workplace."
A positive and lasting business legacy, in other words, is not a reward for a long career, or its end result. It is a consequence of the actions you take along the way. It is determined by the traits you show, and by the positive reputation you construct.
Legacy of Courage
Carrie Fisher understood this. She was diagnosed with bipolar disorder in her late twenties, and wrote about it in several autobiographical novels. Her courage in confronting this condition is so entwined with her reputation, that in the hours after her death, countless fans tweeted they too suffered from bi-polar disorder, and in her honor were making it public for the first time.
"It creates community when you talk about private things," she told NPR's Terry Gross, only a month before she died. "You can find other people that have the same things. Otherwise, I don't know – I felt very lonely with some of the issues that I had, or history that I had, and when I shared about it, I found that others had it, too."
Legacies
Carrie Fisher was able to take what might have destroyed her and turn it into a positive. We will always cherish her body of work – but her true legacy is one of great courage. We are in agreement with A. O. Scott, who observed, shortly after her death, that her writing "bristles with a bravery and candor that still feels groundbreaking. She went there, long before that was a catchphrase."
How will your business be remembered?
It is within your power to define yourself and your business; to set the standards that matter most. Actions taken day in and day out establish your brand, define your reputation and ultimately determine your business legacy.
Businesses can take Carrie Fisher's approach of transparency and authenticity to better improve their reputation. Today, there are more tools than ever to boost and build your reputation and safeguard your hard-earned legacy. For more information or professional guidance, reach out to Reputation Sciences and start building your legacy today.