ORM Strategies to Help with Reputation Management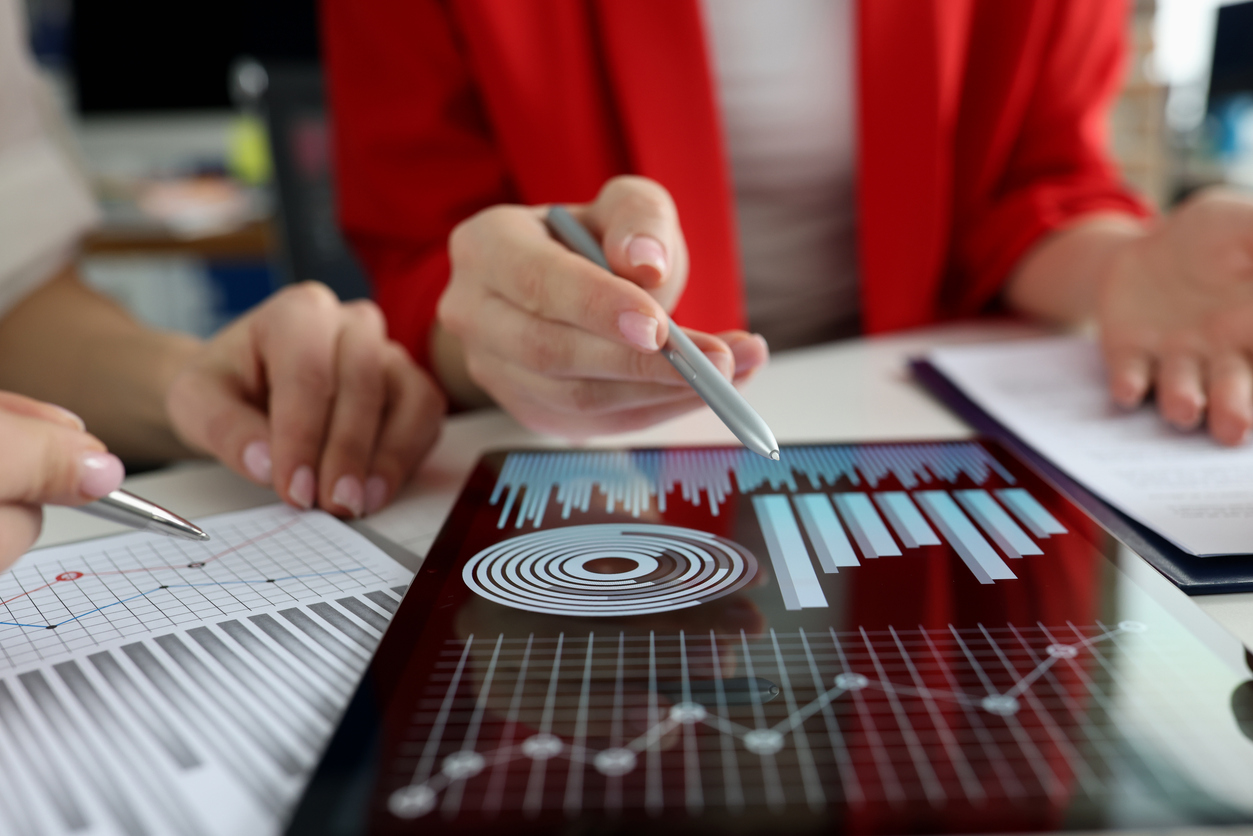 Our guide to essential ORM strategies for building your digital footprint.
Today an individual's and business's online reputation is integral to their personal and brand success. It takes years to build trust and credibility and to establish yourself as a thought leader, innovator, pioneer, and visionary and your company brand as providing quality products and services and a firm on which people can rely. It also requires ongoing online reputation management that only an experienced firm can provide.
An online reputation management (ORM) intimately understands how search engines work; how information is compiled and ranked in search engines like Google, Yahoo, and Bing; the utmost importance of creating and posting positive content; the impact of negative reviews on review sites and social media platforms have on an individual's and company's online reputation; and, most importantly, how to leverage your online presence for optimum reputational results.
ORM Strategies: An Online Reputation Management (ORM) Begins with an Online Reputation Audit
The first order of business is to find out what your online reputation is. Do you have an online presence — if you don't have ongoing content about your business online, others will.
What comes up when someone searches your name or your company's name? Are there positive reviews? Is your business online portrayed the way you want it to be?
Is there negative feedback showing on Google, Angi, and other review sites? Are you seeing negative customer reviews?
What types of comments are on your social media channels? And, if there are negative comments, are you or your staff providing timely reactions to try to turn negativity into a positive review? Or are any negative comments out there going unaddressed, allowing customers and prospects to form their own opinions?
Have there been any events, incidents, or unexpected crises that could potentially turn public opinion against you or the company if articles come up about the event/crisis in the search engines? It just takes one miscalculation or misstep to damage a company's reputation.
Once your company's online reputation is revealed via an audit, strategies and techniques will be developed and created to either boost and enhance your reputation or change it for the better if there are any issues.
What's Next? Start creating positive online content.
Create Content for Your Brand Online on Website, Social Media
You and your business do a lot of great things, so it's important to share what you do online. This means developing and putting in place an online reputation management strategy to create and post positive content.
How does an online reputation management company do this?
Start with your website: Tell your brand story
Does the Home Page of your site tell your story? How well is your About Us page written? Does it reflect your core business, your values, brand credibility and brand image? If not, it's time to get to work on this and beef up the content.
Does your website contain online reviews that reflect customer satisfaction? Customer testimonials are great, as long as they are authentic. They help bring your products and services to life. People want to do business with a company that others laud. It's a great way to get new potential customers.
Does your site appear on page one for branded terms — which is where you want to be? This takes keyword research which can be accomplished with on-page optimization and via blog content.
Speaking of blogs, what's happening with the blog section of your website? Search engines love content, which again helps you rank on page one. The blog has to include relevant content. Plus, it's important not to have any duplicate content.
Blogs are a great way to enhance your brand's reputation. An online reputation management firm can help you create blog topics, interview staff to gain insight, and ghost-write articles that elevate the company brand reputation — as well as your own.
A deep dive into your social media accounts
You have Facebook, Twitter, LinkedIn, and Instagram accounts. They need to be monitored and maintained with posts and shares to help with search engine optimization (SEO) and organic growth.
You want to encourage your customers to go on your social media channels and share their experiences. If, for example, you have a restaurant, you want people to post photos and positive online reviews and tag your establishment. If you own a clothing store, you want customers to wear your clothes, post photos and tag your retail shop. If you're a physician, perhaps a dermatologist, what better way than to put in a good word about your services than on social media!!
But social media accounts need to be managed so that if there are any negative reviews, they can be addressed immediately. An ORM strategy will include social media management and monitoring and help you with customer engagement.
An ORM Agency Gets Positive Content Published
An online reputation management firm will also employ a strategy to garner free publicity. As mentioned, search engines love content. One way to get content online is to write and submit articles to publications on topics of interest to their readership and in your wheelhouse. An online reputation management firm will determine which topics fit your expertise and will help boost your brand reputation.
From there, the online reputation management firm will create a schedule of articles based on the topics they've researched. There are guidelines to follow for each publication with which an ORM is familiar. Articles ranging from 600 to 1,000 words, depending on the publication requirements, will be written and reviewed by you. These are not self-promoting articles but serve to convey your expertise in a certain area.
As the online reputation management firm builds up your library of articles that are published regularly, your brand online will gain traction. When someone types in your name or a specific topic, like "how to build a great team," your article in CEO World or Entrepreneur magazine, for example, will appear in searches.
This is a great way to build credibility.
More ORM Strategies: Write and Send Out Press Releases
When you have a new product, get a press release out to the publications in your industry, whether B2B or B2C. If you hired new talent, get press releases written and distributed. This valuable content helps with your online reputation management and with Google search engine results and rankings. The more you publish positive content, the more successful your brand's online reputation will be.
An ORM will write and distribute the press releases.
Encourage Customers to Post Reviews
Get more reviews on your website and on your Google Local Business Profile and Angi (if applicable). The more reviews you get, the better for your search engine strategies and, ultimately, your company's reputation. Personal recommendations go a very long way in getting new customers.
Turn Those Negative Reviews Around
Unfortunately, not all customers provide positive feedback. Online reputation management services also include assisting companies with negative reviews.
First, in writing a lot of great content, the negative comments will begin to disappear from page one of the search engines. At the same time, it's important to address the negative reviews and comments to resolve whatever issues the customer has. An ORM strategy can help you turn negative feedback from someone into a person who becomes an advocate for your company.
Your company's reputation is not only based on everything great about it, your staff, and products and services, but also on how you deal with a potentially delicate or bad situation.
Online reviews are important. The majority of people, before making a purchase, will read online reviews about a brand to help them with their decision-making process.
How you deal with bad reviews speaks to your credibility and transparency. An online reputation management strategy that helps you manage negative comments, press, reviews, etc., is critical to your brand's reputation.
Recap: Online Reputation Management ORM Strategies
Your online reputation is key to your company's success. You want to ensure a positive public perception and create brand credibility. This takes reputation management. Here's a recap of the strategies an online reputation management firm can provide you with for improved search results and an enhanced and positive reputation.
A reputation online audit that includes analyzing brand mentions to develop key strategies
A review of your website and blog content to enhance your brand story and optimize existing content for search results, and to post fresh content on the Internet regularly (remember, search engine optimization is key in getting your company ranked at the top of search engines)
Social media management and monitoring for negative mentions
Creation of articles on relevant topics to be published in industry and business magazines
Press release (PR) development and distribution to assist with the success of your online business, promote new products and services, new staff, community service, etc.
Managing and dealing with a negative customer review or negative content; an ORM helps neutralize negative content by developing positive content that appears in search results.
The ORM process begins with a free consultation to determine a company's online reputation needs and how to best proceed. Brand perception is critical for all companies and must be managed on a regular basis to ensure continued success in the market.
Contact ReputationSciences Today
Whether you are a business owner or an individual, you know that building and maintaining a good reputation is a complex and challenging process. That process has to be comprehensive. It has to include not just your website, but a variety of outlets (such as review sites) that tend to rank highly across industry searches. But that doesn't make it impossible.
A reliable partner is just what you need to get started. Contact us or call ReputationSciences at (844) 458-6735 to learn about managing your business reputation with a free consultation.