How Can You Improve Social Media Reputation Management?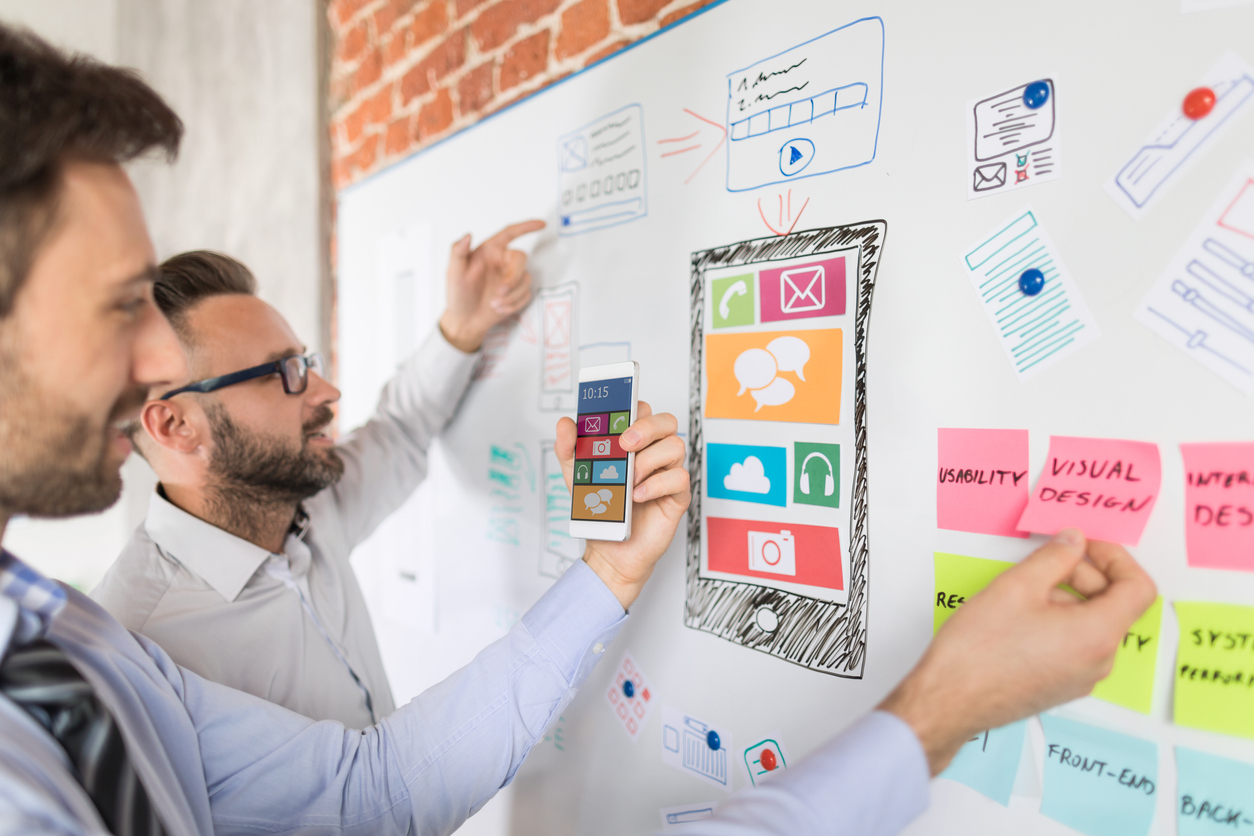 Your social media reputation can unlock new opportunities. Learn how social media reputation management provides the ability to supercharge your digital marketing efforts.
Go on Instagram or any social media page and read posts by high-profile celebrities, business owners and entrepreneurs, influencers, and others whose followers hang on their every word. Any content published that rubs people the wrong way will ignite a flurry of comments and negative feedback.
For example, let's look at Kylie Jenner's most recent social media post where she's about to board a private jet, and ponders in writing whether she and her boyfriend should take "mine or yours" (meaning which of the two jets they should choose). The caption, whether or not she meant it as tongue and cheek, went viral and generated a slew of negative feedback, with followers calling out the makeup mogul for a number of issues.
For one, she faced backlash over the environmental harm caused by the short trips she's been known to take on her jet. One Reddit user said:
"It's so frustrating to see them post stuff like this while living really wasteful lives even though they have all the means to try and be as sustainable as possible."
Another commenter said it was "annoying when celebrities implore their fans to take action that they themselves seem unwilling to follow through on."
A Positive Social Media Reputation Takes Ongoing TLC
While most CEOs and business people are not showcasing their jets, the above example is indicative of how statements (even flippant ones) on social media pages can have negative ramifications.
Jenner, as so many others in the public and private sector, should heed the lessons learned when customer sentiment turns against you, and you find yourself scrambling to undo the many negative comments from social media followers (and in customer feedback) as a result of actions taken or not taken, or statements made.
You can choose to either ignore the negativity (which is never a good idea) when customer issues arise, or employ thoughtful and strategic online reputation management so controversies like this are averted.
What's the First Step in Social Media Reputation Management for a Company Brand?
You must have a social media plan. First, decide which social media channels you want to participate in. Look at your target audience and determine which social media sites make sense for you to post on, share customer stories, invite online reviews, and generate quality content on an ongoing basis.
If your target audience skews on the younger side, Instagram and TikTok may be your social media platforms of choice. If your customers are older, Facebook and Instagram may be two of the social media accounts where you want a presence and you want the customer experience to be featured on.
Think of social media as a form of business discovery apps. These platforms can help you connect with new audiences, expand your digital footprint, and build engagement with followers.
Once you know which social media channels you want to utilize to build and maintain a positive online reputation, decide who in your company (or firm, if you are using a third party) is responsible for posting and commenting along with which topics will be on point for your company brand reputation.
While you want to be current and spontaneous, perhaps there are certain topics you want to avoid to mitigate any potential pitfalls. These topics may be politics or social issues, for example.
Encourage Reviews and User Generated Content for a Positive Brand Image
In addition to your own content, again, invite your customers to share positive reviews about their experiences with your products and services. User-generated content is a great way to showcase your brand and customer experience on social media. Plus, search engines love fresh content, which helps with search engine optimization (SEO) and page ranking. When individuals do a Google search, for example, your social media content will also appear.
In addition, social media reviews are seen by a broad audience and will go further in getting you new customers than simply relying on word of mouth. Consumers trust online reviews as long as they are authentic.
Employ Social Listening Tools Across Your Social Media Networks
It's important to interact with your customers and potential customers. So you need to know what they are saying about your business. Be sure you have a strategy in place to listen to what they have to say.
Many businesses, unfortunately, don't check their reviews, missing a real opportunity to further your company's good reputation. Remember, purchasing decisions are often made based on what other customers are saying about your products and their quality.
There are myriad tools available to monitor your social media feeds. One of the most popular is Sprout Social, which offers an "all-in-one" solution. You may also consider using the services of a social media reputation management team.
So you need to check reviews and customer feedback and respond to both positive and negative reviews and comments.
Deal with Negative Reviews, Respond Professionally
You need to deal with a negative review head-on once it's online. This is critical to managing your online reputation. If negative reviews or controversial or disparaging social media comments go unchecked, they have a way of taking over and damaging your brand image and online reputation.
As part of your company's reputation management, deal with a customer complaint or bad customer experiences by trying to turn things around. Find out what the issues are and work to rectify them. Your existing customers will appreciate this and you will get new customers along the way if they believe in your authenticity and transparency.
Remember, you won't always get positive reviews or comments related to your social media posts and stories. Dissatisfied customers will exist. Highlight and promote comments and glowing reviews by satisfied customers and deal with the negative reviews and feedback as part of your social media management strategy.
Monitor Online Review Websites
Your customers are not only commenting on social media platforms. They are also providing feedback on online review websites. Critical to your social media reputation management is monitoring these sites, including Angi and others, depending on the type of business you have.
Go Beyond Social Media for a Positive Online Reputation
In addition to leveraging social media to enhance your brand's reputation and image, you can employ other strategies as well to gain new business and increase sales and your customer base.
For example, look at what digital marketing strategies you can employ, such as email marketing that enables you to target specific audiences and drive them to your website and social media platforms. You'll be engaging with existing customers and, at the same time targeting new customers.
Establish Your Company Name As a Thought Leader
Beef up your company blog by becoming an industry authority in your niche market. You can then post on your social media channels to showcase your expertise and drive more traffic to your website. This will help boost your digital reputation.
Keep It Fresh: Generate Content Often
Publish content regularly to help retain customers and generate new business. This isn't a one and one tactic. It's a long-term strategy that will help with building your business and your online reputation with positive search results.
Ensure that when employees post information — whether on social media sites, your website, or on any other digital platform — that they don't include or reveal sensitive data about customers.
Utilizing an ORM Social Media Reputation Management Firm
You may find you don't have the resources to keep up with your social media reputation, including monitoring what is being said about your company and brand. An Online Reputation Management (ORM) company provides services that will help manage your company's reputation on a social media platform, your website, review sites, blogs, etc.
An ORM can audit your social media content to ensure your brand is presented in the best light — that positive content is what comes up in search results.
An ORM can also help you with the impact from the fallout of a negative incident that's damaging to your business.
Contact ReputationSciences Today
Whether you are a business owner or an individual, you know that building and maintaining a good social media reputation is a complex and challenging process. That process has to be comprehensive. With social media reputation management across platforms, you gain a visible digital footprint that can help you stand out from the competition.
A reliable partner is just what you need to get started. Contact us or call ReputationSciences at (844) 458-6735 to learn about managing your business reputation with a free consultation.