The Importance of ORM Technology and Online Reputation Management For Business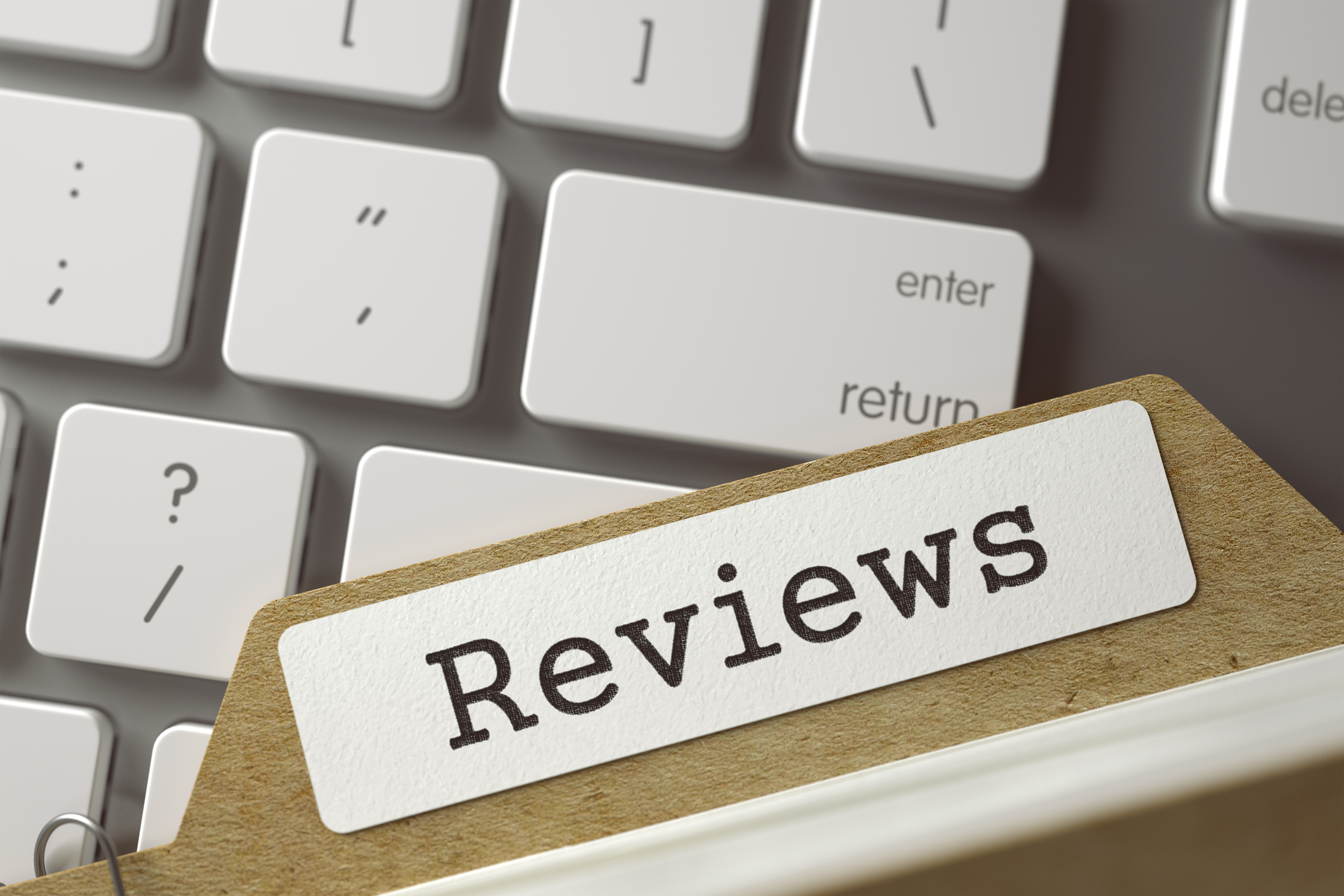 Learn why ORM Technology and Online Reputation Management for Business is more important for your bottom line than ever. 
The Importance of ORM: Online Reputation Management for Business
In the 21st Century economy, the internet is the dominant force affecting all businesses. We're approaching the third decade of the internet millennium. And "digital transformation" has moved from just a novel marketing innovation to become the fundamental building block for any business with an eye to sustained growth and profit.
We've reached the point now where businesses either go digital or go home. Those who ignore the importance of web presence in the 21st Century economy are sure to go the way of the candlemaker after the invention of the light bulb in the 20th Century. The internet can cast a wider net for customers.  But it can also cast a wider net for negative feedback. The reputation of a business has never been more important than it is in today's digital age. And it also has never been so vulnerable. Online reputation management for your business is imperative for continuing success in today's demanding corporate environment.
ORM is an ALL Business Solution
Even local businesses relying primarily on foot traffic need to be aware of just how much they could be losing due to a negative reputation in the wide-open arena of social media and consumer review websites. Your most loyal word-of-mouth customers can't compete with a single negative review rocketing through social media. Make no mistake, today's tech-savvy consumers know how to hit where it hurts. And a chronically disgruntled customer can easily post a scathing review whether they are justified or not.
For e-commerce businesses, there is simply no getting around the need for effective ORM. Brand building and reputation are the cornerstones of these enterprises. And damage to either could topple a business overnight when ORM is a low priority and negative comments go viral. An e-commerce enterprise which resolves to just "take the hit" in good stride may suffer. Even worse, they may not find itself in business long enough to cash in on the tidal wave of e-retail which is on its way now.
In 2017 1.66 billion consumers purchased online, with global e-retail sales reaching an astounding 2.3 trillion dollars in the US alone. By 2021 that amount is projected to reach 4.48 trillion US dollars. That's trillion with a T, just to be clear. With that kind of enormous jackpot up for grabs, businesses have never faced a more competitive environment. Maintaining an enterprise's reputation must become an essential business norm, a fundamental best practice for continuing growth and hard-earned prosperity.
Businesses Live and Die Online
Today's most successful enterprises, from e-commerce startups to well-established traditional brick and mortar businesses making the digital transformation, all understand the importance of web presence, fast-loading user-friendly websites, and search engine rankings. Just as critical to online success is the 21st-century version of "word-of-mouth" respectability, which is the online review. The internet has already replaced traditional TV and radio campaigns and print ads are quickly going the way of, well, yesterday's newspaper.
The internet never sleeps and every business needs to be prepared to deploy immediate damage control to mitigate the damage done when the online reputation is threatened. Negative comments are inevitable, especially when they are brought about legitimately by unavoidable disruptions to daily operations such as a temporary break in the supply chain, or a temporary IT malfunction. Whatever the source of a negative review, for any business it's not a question of if but when. The best practice is to have a plan in place to deal with these scenarios before they happen to avoid a panicked mad scramble when they do.
Businesses need to know when their reputation has taken a hit somewhere online, and plan ahead for corrective action. Reputation Sciences™ has the experts and technology standing by to manage these scenarios and maintain brand integrity, which is so important for success in today's super-competitive global markets.
Web Presence Beyond Your Company Website
Online presence functions as the 24/7/365 marketing and sales team which never sleeps. It also opens the door to dynamic feedback and interaction between consumers, which were never a concern with traditional marketing methods. The new "social proof" that can make or break an enterprise's business reputation spans beyond the company's carefully managed website to social media and third-party outlets such as Glassdoor, Twitter, and Facebook. These are the sites that will inevitably pop up in a search for your brand, and vigilance here is just as vital for sales conversion as SEO is for attracting those leads. To deal with any crisis, you first need to detect it.
ORM to Optimize SEO
Many businesses understand the importance of internet sales funnels for driving traffic in. But many have yet to extend their vigilance to the critical ORM effort which can remove negative search results that can potentially impede a sale.
The most successful business decision makers wisely invest whatever time and bear any expense required to establish an authoritative web presence. They focus on honing SEO (Search Engine Optimization) strategies to ensure the coveted high rankings in the almighty SERP (Search Engine Result Pages).
Many companies have no problem outsourcing to meet these needs. SEO specialists face the enormous challenges of providing the relevant "top-of-the-funnel" educational content that boosts the SERP rankings and attracts casually browsing consumers and converts them to lucrative sales-qualified leads.
Successful SEO Demands Vigilant Online Reputation Management for Business
The company's website and overall web presence is the new storefront of the new millennia. And it's a storefront that spans the globe. And just as that global storefront expands the marketplace and increases profitability, it also increases the vulnerability of the organization's online reputation.
Think of it like this. Traditional brick and mortar businesses need to be vigilant and take prompt measures to remove graffiti which defaces the storefront. So, online businesses also need to devote the resources and deploy the latest cutting-edge technology available to keep their global storefronts on the internet sparkling.
The most effective SEO strategies are easily negated if one negative review happens to go viral. And all the hits in the world can't save a business that can't convert those landings to sales.
ORM Technology From Reputation Sciences™: Search Engine Control in Your Hands
Today's internet is like the Wild West of global commerce. Anyone at any time can take a shot at your company's image. Devious unscrupulous competitors, dissatisfied customers who have somehow slipped through the cracks of your usually impeccable customer service, or disgruntled rogue employees can all bring you down online. There are also the inevitable "malicious actors" who seem to get their jollies from trashing enterprises anonymously for unknown reasons.
Whatever the motivation behind negative comments attacking your brand, you're in control of your response. At Reputation Sciences™ we have the technology and proprietary digital processes to take back control of your online image and search results.
We provide the tools and brand management expertise that effectively put the reins of the search engines in your hands. These digital tools allow you to build and maintain your online brand and business reputation while providing effective countermeasures to deal with negative press coverage, disgruntled customer comments and build immunity to the inevitable negativity all businesses will face in the Wild West world of the internet.
The Importance of the CEO's Reputation
The old truism "any press is good press" has fallen by the wayside in the information age. Today, a CEO's reputation is one of the top four influencers of a brand's overall reputation, ranked by executives along with key corporate benchmarks such as the quality of products and services, the company's financial performance, and the company industry.
Negative search results for CEOs and high profile company personnel could easily affect an enterprise's bottom line, but damage to the CEO's reputation, in particular, can have consequences which encumber the company for years. A damaged online reputation can make it difficult to recruit and retain highly qualified personnel, win consumer trust, and attract investors.
When a CEO's negative reputation carries over to the corporation it can cost an average of 10% more per hire. Reputation Sciences™ has the tools to protect and maintain a CEO's hard-won reputation. We allow you to control the Google conversation which, in the information era, can make or break a CEO's success.
Online Reputation Management for Your Business: It's All in the Stars
"Try it you'll like it" is a strategy which just doesn't work well in the information age. 84% of consumers trust online reviews. And if there are negative reviews posted prominently at the top of the list, they flee to perceived greener pastures. It's just human nature to skip over those low-star contenders. Consumers trust what other consumers have already tried and vouched for.
For new startups enduring their growing pains, these early negative reviews can sink the business before it's even established. Even established businesses can find themselves dropping in the Google ranks if they pile up too many negative reviews.
Google algorithms are formulated to look for reviews and provide the best results for consumers first. A competitor with more positive reviews and an assertive well-managed ORM strategy will dominate the online market. They'll outperform in searches even if the actual product or service is inferior to a mediocre company. If your company is losing market share to an inferior product it may be time to level the playing field.
Shine the Best Light on You and Your Business With Reputation Sciences™
Take a moment and Google your name and the name of your business. If you find yourself among the 50% who aren't pleased by SERP results, it's time for Online Reputation Management. At Reputation Sciences™ we believe that all businesses and individuals deserve the right to control their information online.
For businesses, your competitors are already using ORM to stake out chunks of market share which easily could be yours. At Reputation Sciences™ our business reputation management strategies cover a broad range. We work on branding, collecting reviews, and even suppressing search results which reflect negatively on your company.
We have the digital processes which give you much more comprehensive control of the search results. This lets the pages which shine the best light on your company rise high in the rankings. And it pushes the negative stuff far down the list into the unobserved wasteland of the SERP.
ORM Isn't Just for Business Owners
But even if you don't own a business, the information age can take a personal toll on your career advancement. In the digital age, it's standard for Human Resource departments to research job candidates online. In fact, more than 75% report using the online screening technique for new hires.
If you're a professional your online reputation is even more important. When it's time to enlist the services of a professional, 97% of consumers search online. Once they've found you, 85% will believe the content they read about you online. That means they'll believe it even if it contradicts what they've heard about your services from someone in person.
No respectable business, professional, or individual should permanently battle past negative comments. Nor should they find themselves the victim of those malicious actors. In a world where anyone can say anything they please about you or your business at any time, our ORM service gives you the tools and strategies you need to mitigate negativity and control the internet conversation on your terms, so don't hesitate to contact us.