How to Remove Fake Google Reviews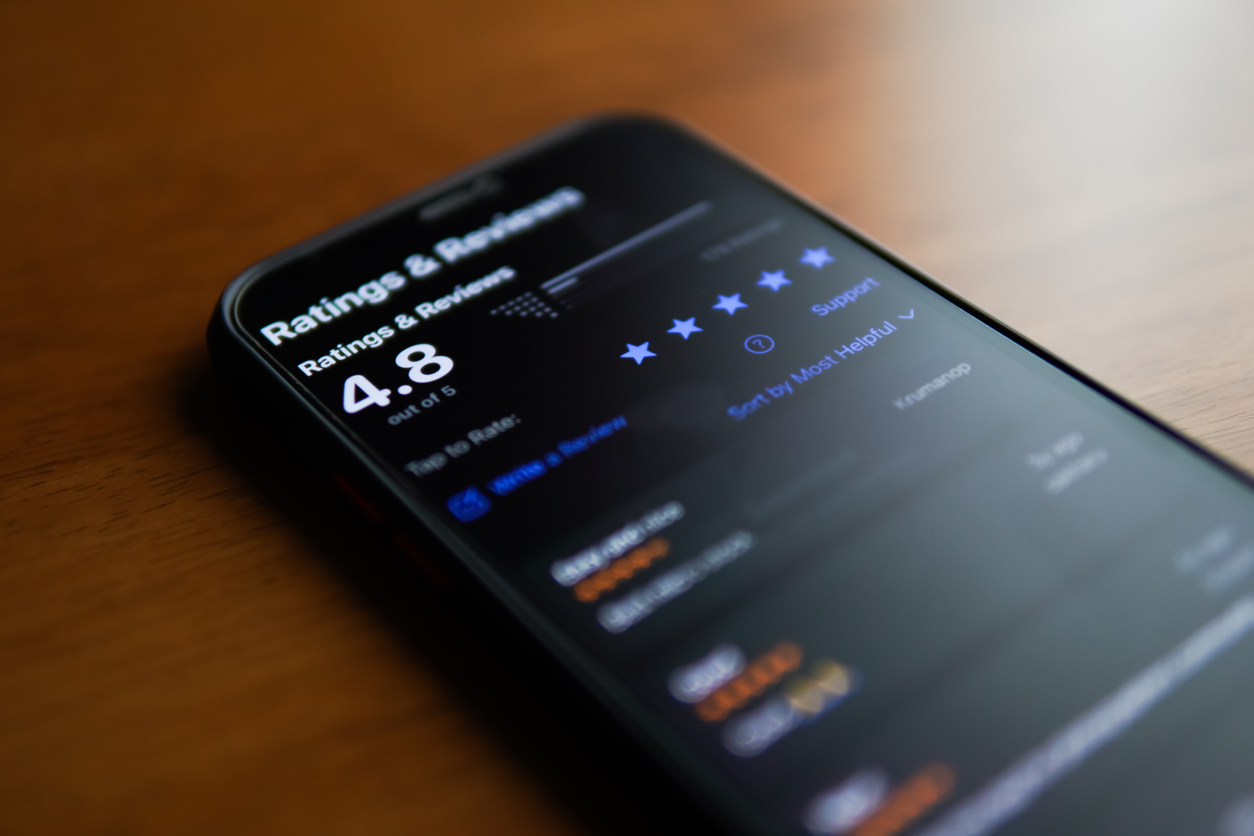 Negative reviews, fake Google reviews can cause a loss of customers and reputational harm for a small business. Learn how to remove fake Google reviews with our guide.
To help promote your business, generate local online traffic, and gain more customers, you — like millions of other businesses — have created a Google My Business (GMB) account. It's a free feature in Google, enabling you to set up a Google Business Profile in order to manage and control how your local business appears on Google's search engine and on Google Maps.
Your Google My Business account, which includes your Google Business Profile, is designed to help potential customers find you online. Local businesses serving customers in a specific geographic location or within a specific service area want to show up at the top of search results when consumers are looking for a specific service or product.
For example, let's say you own a real estate agency that specializes in a niche market, perhaps in the luxury home market, throughout several bordering cities or towns. When people search on Google, you want potential home buyers and sellers to find and call you. Your Business Profile on Google helps customers discover your real estate agency along with pertinent contact information and much more.
What's Included in Your Google Business Profile?
Your Google Business Profile includes the business's hours of operation; location, including the street address and service area; phone number; website address; business category; business description; and customer reviews. Google maps will show your business's exact location and provide directions.
Your profile can also include photos of your business and its products and services. In the real estate example, you may have a photo of your agency along with several of the homes you've recently sold. According to Google statistics, businesses with photos on their profiles receive 42% more requests for driving directions on Google Maps and 35% more clickthroughs to their websites than businesses without photos.
To get the most out of your profile, it's important to optimize the description of your business. Utilizing local Search Engine Optimization (SEO), include important keyword and search phrases to help with page ranking on Google, much like you do with content on your website.
You also need to keep your profile updated and active to achieve and maintain a high ranking in Google's index. This means updating your photos, ensuring your hours of operation are accurate (should they change during the summer, for example), etc.
Through posts on Google Business Profiles, you can also publish offers, events, products, and services directly to Google Search and Google Maps. Posts allow you to interact with your audience while also keeping your Google presence fresh.
Google will verify your business prior to displaying your profile. Verification typically takes up to a week. In fact, Google-verified businesses are twice as likely to be regarded as trustworthy.
The Importance of Google Reviews for Local Business Owners
As we mentioned, included in your business profile are online customer reviews, which will help attract new clients. In fact, Google reviews are one of the most important ranking signals for Google My Business listings.
In our real estate example, a five-star rating and positive Google review that raves about how knowledgeable your real estate agency is in the area it serves, as well as how you were able to sell or find the perfect home for a client, goes a long way in building trust and confidence in your business and in bolstering your online reputation.
Get to the Top Three Spots in Google Index
Businesses with more reviews are twice as likely to appear in Google's top three search results. When users search for "near me" phrases ("Real estate agents near me"), Google immediately displays the top three local listings. To get to the top three on Google, there are several factors the search engine looks for when ranking your business listing:
Are the reviews positive or negative?
Review rating
Number of reviews
Review frequency – How often are reviews posted?
If review frequency appears unnatural (suspicious) and falls outside of your industry's typical cadence, Google may give reviews less weight or even ignore them entirely.
One of the most important reputation factors is getting ongoing reviews. This not only improves your Google My Business listing rankings, but it also directly improves your reputation score. A higher reputation score translates to a better customer experience and increased revenue.
Here is where it gets tricky, though. Google reviews aren't always favorable. They can make or harm a business, depending on whether you're getting a page full of positive reviews or a slew of negative reviews or even fake reviews that send customers heading for the hills. Of course, negative reviews are bound to occur as no business is perfect, so it's important to manage customer reviews.
Manage & Respond to Customer Reviews
Customer reviews increase your business's visibility in search results which is why you want to encourage your clients to write authentically about their customer experience. It's also critical to respond to customer reviews, as this illustrates your business values its clients and the feedback that they write about your service or products. This means addressing negative Google reviews, too.
If you see a bad or negative review on your business profile, your immediate reaction is to panic. But negative reviews are part of doing business. You can't always get positive reviews. The key is to immediately evaluate the review, confirm that it's genuine, respond quickly, address and rectify the issue, and advise the customer that they can update the bad Google review to reflect your responsiveness.
Confirm Your Negative Review Is Not Fake
Fake Google reviews, unfortunately, occur and are quite common, which is why it's critical to confirm that a review was written by a real customer. Not all reviews are written by customers. Some people write fake Google reviews to defame a business out of spite. Some competitors post fake reviews to gain an edge in the industry. Disgruntled former employees will write a fake review in retaliation if they feel they were wrongfully fired.
A negative review that is fake can impact a company's ability to turn leads into acquisitions, which is the whole objective of creating your GMB and obtaining Google reviews. The more positive reviews you have, the higher your business ranking. Positive Google reviews tell potential customers that your service or product lives up to your marketing and advertising message.
If you have negative reviews and fake reviews infiltrating your Google My Business account, your business's reputation is at risk. You'll see decreased foot traffic and a loss of customers as a result of fake negative reviews.
Spotting Fake Reviews
Look at the details of the fake review to determine if they ring true. Check for exclamation points that are repeated. Interestingly enough, a study at MIT indicates that fake reviews often include more exclamation points than genuine reviews. Also, look for poor grammar and for inflammatory language being used — typical signs of fake Google reviews.
Carefully look at the reviewer's name and avatar. Ask the customer for their number to see whether they really did purchase your product or service. If you don't get a number or you get one that is bogus, check the review again and see if they have left similar fake reviews on other business sites — this is a common practice among fake reviewers.
Contact Google to Remove Fake Reviews
Once you've established that you are a victim of a fake review, take action to remove it. You can log into your GMB account where you will have access to all of your Google reviews. Click on the "Reviews" option in the menu and flag the fake Google review. You'll choose the "flag as inappropriate" review option.
Google will want to know why you are flagging the fake review as inappropriate. It provides you with a multiple-choice list (spam, off-topic content, hate speech, discrimination, bullying, profanity, brand impersonations, personal information included) where you can select the reasoning behind the fake review removal request. Unfortunately, you won't have an opportunity to explain your response for citing the fake Google review. If Google wants more information, it will email you.
You can also contact Google Small Business Support directly by email or phone to discuss the fake negative Google reviews if you don't get a response after flagging the bad reviews. Note: In contacting Google Small Business Support, you'll end up in the same department as the one that received your flagged review removal request in the first place.
What If Google Doesn't Remove Fake Google Reviews?
If Google doesn't remove the bad review, you can choose to take legal action against the fake reviewer. Pursuing litigation, however, is time-consuming and can be costly. It's also complicated as you will now have to prove defamation in court.
Implement an Online Reputation Management Strategy and SEO to Remove Negative Google Reviews
Before deciding to take any legal action to remove Google reviews damaging to your business, consult with an online reputation management (ORM) firm experienced in removing malicious reviews. An ORM will develop a digital marketing strategy to help create positive content to appear in Google search results and bury negative content.
An ORM will also utilize SEO to help rank positive content and boost a business's reputation. With more positive reviews and content coming up in search, in time the negative Google review and fake content will no longer be visible which, in essence, gets the Google review removed.
As a business owner, you want happy customers and more positive reviews to appear online. You do this by providing great products and the best customer service. Sometimes, there is an unintentional misstep that causes a bad review, which you can manage by addressing the situation head-on and turning an unhappy customer into one who is satisfied. There are also online reviews that are generated by fake reviewers. It's important to report fake reviews to Google to try and get them removed. This doesn't always work. A professional ORM firm can help you feature positive business reviews and remove reviews hurting your business with a well-planned strategy in place.
Contact ReputationSciences Today
Whether you are a business owner or an individual, you know that maintaining good reputation is a complex and challenging process. That process has to be comprehensive. It has to include not just your website, but a variety of outlets (such as review sites) that tend to rank highly across industry searches. But that doesn't make it impossible.
A reliable partner, in fact, may be just what you need to get started. Contact us to learn about and begin to implement the nuances of review management for protecting your business reputation.