Dynamic Call Tracking: Getting The Most From Your Online Marketing Budget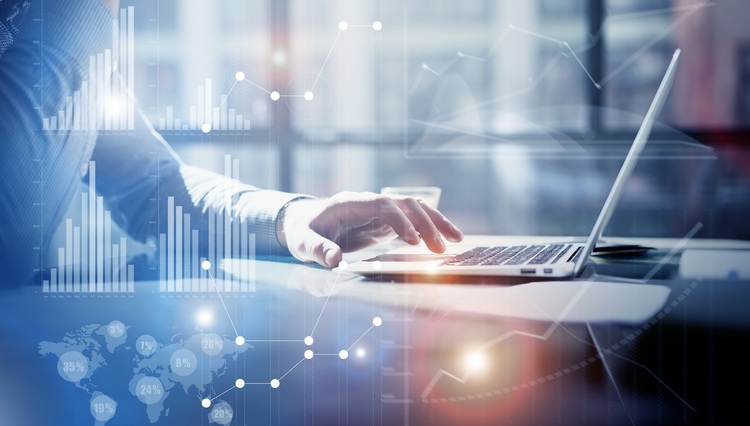 Learn how dynamic call tracking is a great way to maximize your online marketing dollar.
Over the past month, our blog team has sought to provide you a closer look at the value advanced digital solutions can have for both your business and your online brand.
Ultimately, our goal has been to demonstrate the connection between an optimized online presence and an enhanced bottom line; how the intelligent integration of such services as Business Reputation Management, Website Development, Review Management and Digital Consultation into your brand management strategy can quickly translate into long-term business growth, profit and success.
Today, we'd like to examine the value of another powerful business-centric solution: Dynamic Call Tracking (DCT). Dynamic Call Tracking not only helps you optimize the potential of your online marketing strategy, but also provides you the opportunity to maximize the return on your marketing investment dollars.
I've Never Heard of Dynamic Call Tracking. What Is It?
Designed by Reputation Sciences digital marketing professionals, DCT is a dynamic, easy-to-implement central management platform that allows you, the business owner, a means of better tracking and monitoring inbound and outbound telephone calls.
The Dynamic Call Tracking management center simplifies the process of tracking all calls back to the online ads and keywords they originated from. This makes it easy to determine which advertising channels are working best, which are having the least impact, and where best to direct your marketing budget.
Online Ad Tracking
By assigning revolving phone numbers to specific online ads and campaigns, DCT provides you real-time information on the ads and keyword phrases that are generating the most leads, as well as those that are less effective.
Understanding what works and what doesn't is an essential first step toward developing a more efficient marketing budget.
Increased Conversions
Your business may have multiple marketing channels operating at once. With Dynamic Call Tracking, you can get to work on eliminating those that aren't generating conversions for your company and optimizing those that consistently boost your sales numbers.
Customized Reports That Enhance Results
Our Dynamic Call Tracking system includes the production of detailed reports which provide invaluable information on inbound/outbound call volume, ad effectiveness, conversions, and more. Through analysis of both standard and customized DCT reports, your business can take action to enhance revenue and the performance of your marketing dollars.
Increased Staff Efficiency
Dynamic Call Tracking can also provide you with the information you need to optimize the productivity of your sales team, ensuring your employees have the best opportunity to turn every call into a sale.
Our DCT solution includes Key Performance Indicators, or KPIs, which provide you complete transparency in terms of analytics pertaining to inbound call recordings, call timing and length of intervals between points-of-contact. With this information at your fingertips, you can better devise and implement sales training and strategy to help your team in the long term.
A Performance-Based Solution
Dynamic Call Tracking is, in short, a performance-based solution, one that can help transform your online marketing machine into a model of efficiency. Once in place, DCT goes to work, monitoring the performance of each unique online marketing channel while compiling information you can use to generate conversions on an entirely new level of productivity.
DCT will forever change the way you see online marketing, affording you the chance to market your brand, reach customers and create conversions, more effectively than ever before.
The Digital Solutions You Need to Succeed
Reputation Sciences offers a comprehensive suite of digital, business-centered services. When combined, these customized digital solutions enhance the client's full online potential, enabling their brand with the tools, technology and consultation it needs to successfully unleash itself onto the digital marketplace, as well as to realize its goals of profit and growth for years to come.