Call Me a Cab: Uber's Lesson in Leadership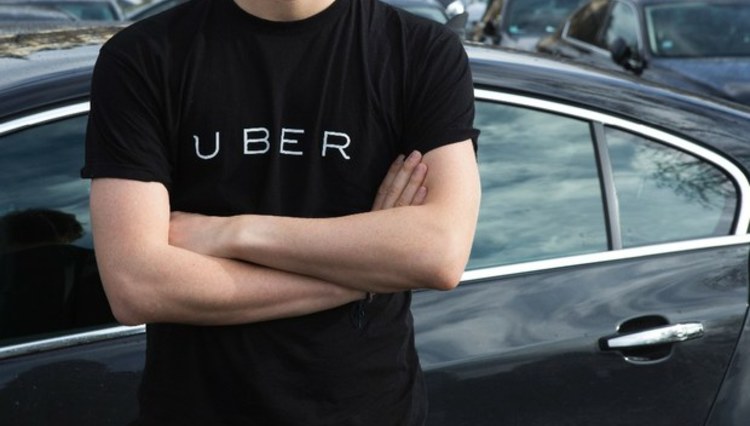 How does leadership affect reputation? A recent high-profile altercation may provide answers…
In 2015, Time magazine made Travis Kalanick a runner-up for its annual Person of the Year award. Kalanick, Time said, has been called everything from visionary to disrupter; genius to jerk. But there is no denying his success. The co-founder and CEO of Uber has a personal worth of about six billion dollars, and his driving service is one of the greatest success stories in business: the fastest-growing startup in history is currently valued at an astonishing $62.5 billion.
But, let's talk about that "jerk" thing for a moment.
Kalanick is known for being intense: maybe too intense. It has helped him to succeed, but has also damaged his reputation.
"Look, I'm a passionate entrepreneur," he told Vanity Fair in 2014. "I'm like fire and brimstone sometimes. And so, there are times when I'll go – I'll get too into the weeds and too into the debate, because I'm so passionate about it."
Leadership Help
Kalanick says he learned intensity when he ran a previous start-up, a file-sharing tech company called Red Swoosh. But with the success of Uber, he is conceding that he has to tone it down.
"I need leadership help, and I intend to get it," Kalanick said.
That admission came in the wake of a profanity-laced confrontation with an Uber driver in early February of this year. The combative CEO lost his cool after the driver told him Uber's decision to lower prices had cost him a lot of money. "I'm bankrupt because of you," the driver says, in a dashcam video of the incident.
"You know what?" Kalanick snaps back. "Some people don't like to take responsibility for their own s**t. They blame everything in their life on somebody else. Good luck."
And then the billionaire CEO jumped from the car, slamming the door on his way out.
Losing Ridership?
The driver turned the dashcam video over to Bloomberg, and it found its way to YouTube. The backlash was fast and furious, with a "#DeleteUber" campaign trending on social media, almost overnight. According to the New York Times, more than 200,000 people deleted their Uber accounts.
Around the same time, Travis Kalanick took heat for accepting a spot on President Donald Trump's economic advisory council. He has since given it up, saying in a statement, "Joining the group was not meant to be an endorsement of the president or his agenda."
Kalanick also apologized for the incident with the driver, but by then Uber's reputation had been seriously damaged. As Daniel Korschun, an associate professor of marketing at Drexel University, observed, "It's very hard to see a scenario under which they don't lose ridership and driver loyalty over this."
A Golden Opportunity
Whether he likes it or not, Travis Kalanick's reputation as a business leader affects his company's reputation. According to a study by the firm Weber Shandwick, there is a direct correlation between what the public thinks of any company's Chief Executive Officer, and what they think of the company itself. CEO reputation is essential to a company's valuation.
"This extraordinary interdependence between CEO reputation and market value demonstrates that leadership is a resource worth [investing] in and cultivating," the Weber Shandwick study concluded.
CEOs with the best reputations share common traits:
A clear vision for their companies
An ability to inspire and motivate others
Honesty and ethical standards
Good communication skills
Making their company a good place to work
A global business outlook
Decisiveness
Customer-focused
In forseeable future, at least, CEO reputation is projected to be even more important to the reputations of their companies. Corporate leaders can help themselves, and improve their reputations, by taking advantage of social media. By embracing Twitter, LinkedIn, and other social media platforms, they can bypass traditional media and engage directly with customers and company stakeholders.
For CEOs, it is a golden opportunity.
Be Indispensable
Travis Kalanick has the leadership reputation of never backing down from a fight, and that may be part of his current troubles. "Travis seems to want to fight wars instead of win battles," observed entrepreneur Mark Cuban. "He doesn't seem to be focused on making Uber indispensable." Becoming indispensable, Cuban explained, was a key to the success of Amazon: founder Jeff Bezos expanded from selling books to selling just about everything. Today, the online store is indispensable to countless millions the world over.
Meanwhile, the Uber driver who accused Travis Kalanick of bankrupting him may, in the years ahead, find that he is no longer essential to the company's success. Along with the Ford Motor Company, Tesla, and Google, Kalanick and Uber are exploring driverless cars, and whether they might someday be part of Uber's fleet.