Five Women Who Inspire Us All: An Infographic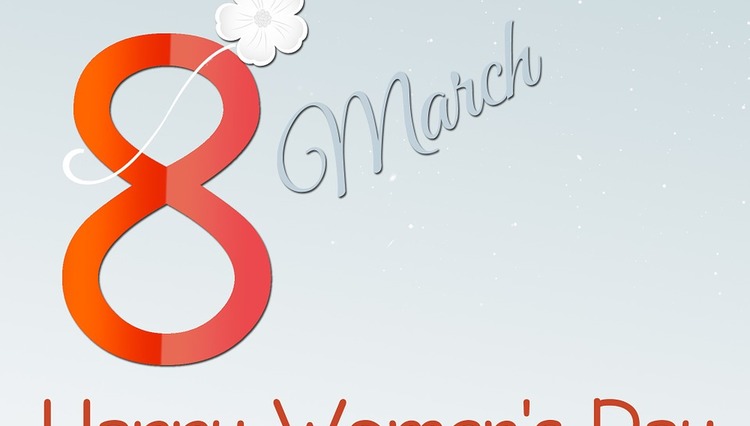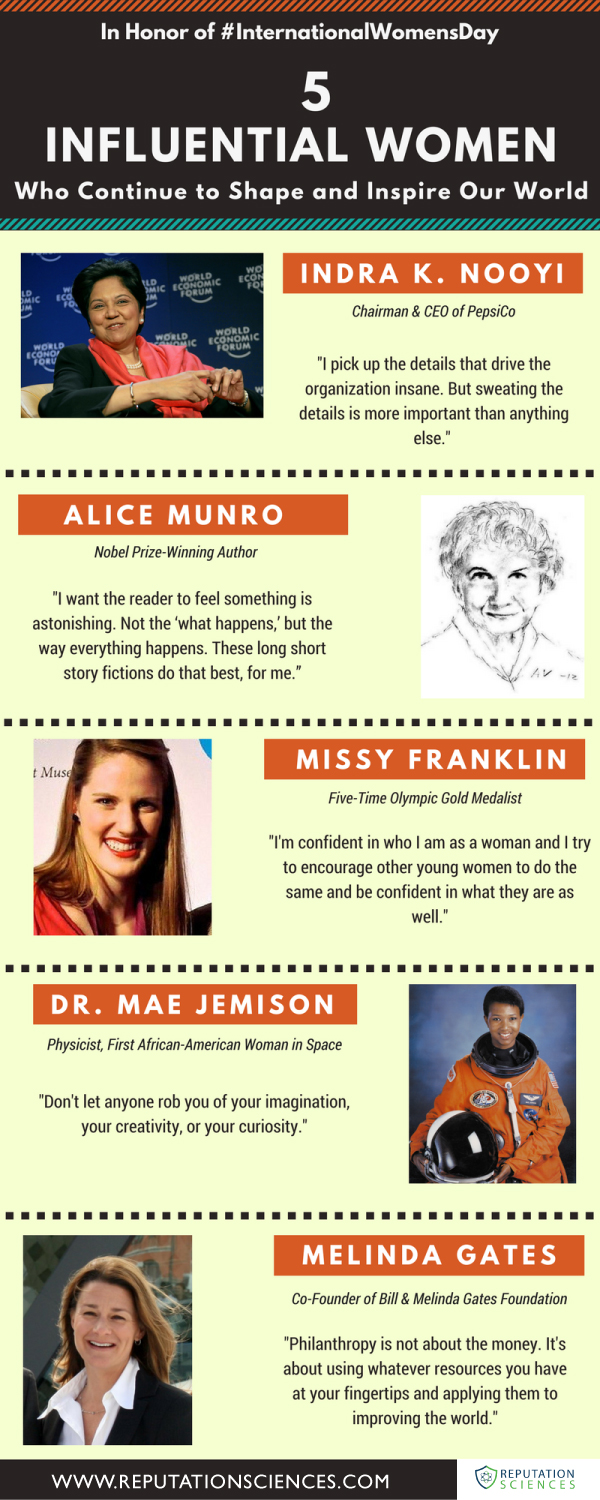 In honor of #InternationalWomensDay, we pay tribute to five women who inspire us all, breaking through barriers, exhibiting courage and setting an example people everywhere can follow and look up to.
5 Women Who Inspire Us All
These 5 influential women continue to shape and inspire our world in extraordinary ways:
1. Indra K. Nooyi, Chairman & CEO at PepsiCo
"I pick up the details that drive the organization insane. But sweating the details is more important than anything else."
2. Alice Munro, Nobel Prize-winning Author
"I want the reader to feel something is astonishing. Not the 'what happens,' but the way everything happens. These long short-story fictions do that best, for me."
3. Missy Franklin, Five-time Olympic Gold Medalist
"I'm confident in who I am as a woman and I try to encourage other young women to do the same and be confident in what they are as well."
4. Dr. Mae Jemison, Physicist, First African-American Woman in Space
"Don't let anyone rob you of your imagination, your creativity, or your curiosity."
5. Melinda Gates, Cofounder of Bill & Melinda Gates Foundation
"Philanthropy is not about the money. It's about using whatever resources you have at your fingertips and applying them to improve the world."
At Reputation Sciences, we're committed to honoring those who make a real and lasting difference in people's lives. We're also dedicated to the idea that everyone deserves the opportunity to succeed – and to follow their passion, strengths and imagination wherever it may go.
We specialize in online reputation solutions for individuals and businesses seeking the chance to defend and define themselves online. Whether it's growing your career or reaching more customers, our number one goal is giving you the online tools that help you get there fast.
We're committed to your online success and paving the way to a better digital tomorrow. Contact a Reputation Specialist today to learn more.