Spring Training and Brand Development: Putting the Best Team on the Field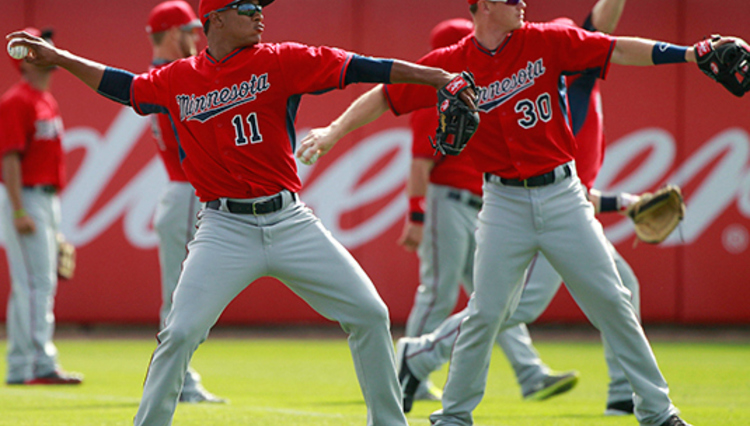 What's the best thing to include in your brand development strategy? As our blog team explains, good brands start by putting the right team on the field. 
You might have the greatest bunch of stars in the world, but if they don't play together, the team won't be worth a dime.
That is the observation of George Herman "Babe" Ruth, arguably the greatest baseball player ever, and easily the game's biggest star. Ruth was talking about baseball, but his insight can be applied to just about any team situation.
The Babe understood that a team of pretty good ballplayers, working as a unit, is going to beat that great bunch of individual stars, every time. Why is that? Don't the best players make the best teams?
Not necessarily. If you don't put the interests of the team first, it's going to show.
Take it from the Babe: "The way a team plays as a whole," he said, "determines its success."
A Rite of Spring
Each February and March, Major League Baseball players head to Florida and Arizona for that annual ritual known as Spring Training. Veteran players and raw rookies, who may not have even known each other the year before, begin learning to work together as a unit, so they can reach their common goals.
For ballplayers, common goals include a trip to the postseason. That is the single biggest measure of any baseball team's success.
In business, the biggest measure of success probably involves financial rewards. You're in business to make money, after all. But as important as profitability is, there are other metrics.
Entrepreneurs – those men and women who start with an idea and build it into something special – are just as likely to measure their success in the satisfaction they get from creating and developing. And companies also measure their success by their relationships with the communities they serve.
Longevity, too, is important. Too many companies fold after just a year or two in business. But there are plenty of exceptions, some of them remarkable. The company that makes Dixon-Ticonderoga pencils has been around since 1795, and Jim Beam traces its bourbon-making roots back to the same year. But that's nothing compared to the Nisiyama Onsen Keiunkan hotel in Japan. According to the Guinness Book of World Records, they've been welcoming guests since the year 705.
Regardless how you measure it, success stories have a common denominator: they're the result of a team that has learned to function as a cohesive unit. Working together, your team can build a winning brand.
Build a Winning Brand Development Strategy
Companies like Dixon Ticonderoga built successful teams and successful brands long before there was an Internet. But they've caught up with the times by establishing an online presence.
An Internet presence is essential for any modern company and its brand. Use it to connect with your customers on a deep level:
When your product resonates with customers, they'll keep coming back for more.
Use your company's website to share your company values and mission. Explain why the world needs your service or product.
The value of your brand should be clear and compelling. It should be ingrained into your website, as well as every point of contact between your company and its customers.
A Sum Greater Than the Parts
Teams are built on trust, and the emotional response of consumers to your product is a key purchasing influencer. Without either, your company may lack a solid foundation.
It takes a conscious effort from an organization to establish the framework that will create team spirit and a winning brand.
As Babe Ruth said, it's the way the team works as a whole that matters the most. It's what makes them greater than the sum of their parts. With everyone working toward a common goal, true and effective teamwork can be achieved.
Need help building your brand development strategy? Contact us today.