The Trust Factor: Online Crisis and Opportunity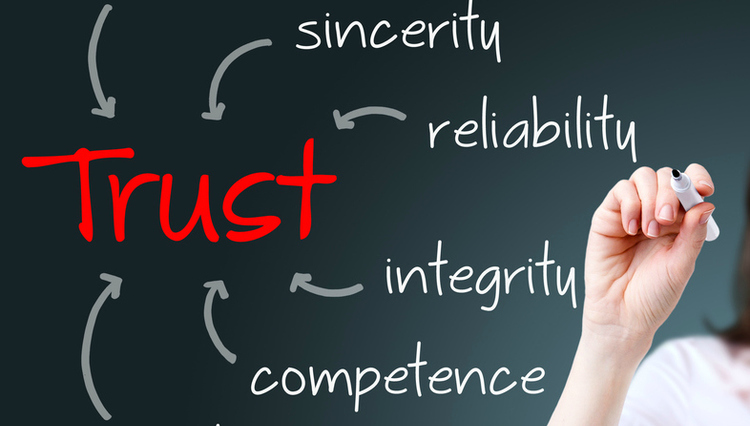 Online crisis or opportunity? Learn more about the trust factor and its role in turning online crisis into long-term potential. 
Trust, they say, is something established and maintained over time. In business and in our personal relationships, it is something that needs constant attention.
Yet trust has become a scarce commodity. We no longer have much trust, it seems, in anything or anyone. Institutions like government, corporations, and the media are all viewed with a skeptical eye. Lack of trust has even been called one of the central issues of our time.
The 2017 Edelman Trust Barometer, an annual survey of trust and credibility, says declining trust is what fueled the Brexit vote in the UK, and on the other side of the pond, the election of Donald Trump. According to Edelman, distrust of the system coupled with economic and societal fears, encourages such populist movements.
Lack of trust is especially low toward corporations and their executives. "The implications of the global trust crisis," said survey founder Richard Edelman, "are deep and wide-ranging."
A Reputation's Value
Declining trust in institutions undermines reputations, and this, in turn, has a direct impact on business. "The clear majority of Americans have talked about, advocated, or used reputation as a lens through which to make a purchase decision," according to an annual Harris Poll ranking called the Reputation Quotient. "The business value of a company's reputation has never been higher."
In other words, it's more than their products and financial performance. It's also about how they treat their employees, the social causes they support, and whether they are responsible members of the community. Our trust in companies is directly linked to the way they engage with the world.
Online Crisis: An Extreme Example
Every year the Harris Poll creates a list of the world's one hundred most visible companies, based on the strength of their reputations. In the 2017 edition, the Takata Corporation ranked dead last.
There's a good reason for that. Takata is an automotive parts supplier that made defective airbags. The airbags were at the center of the largest automobile recall in history, having been linked to sixteen deaths and nearly two hundred injuries worldwide.
On February 27, 2017, the company pleaded guilty in U.S. federal court to charges they falsified data to cover up the defects. As part of an agreement to resolve a Department of Justice investigation, the company agreed to pay one billion dollars in penalties and restitution.
"Destruction of the company would be appropriate," said District Court Judge George Caram Steeh, who heard the case. "But the interest of the victims and the [automakers who bought air bags] dictates we do the best we can without destroying the corporation."
Airbag Shrapnel
The problem with the airbags was an inflator that would explode under excess force, blasting shrapnel into a vehicle's occupants.
Takata allegedly deceived at least five automakers about the airbags. But attorneys for people involved in a lawsuit say Takata and the automakers all went on using the airbags, even after learning how deadly they could be.
Those same attorneys sneered at an automaker contention that buying the airbags for their vehicles made them victims, too. "The automotive defendants that call themselves victims insult the real victims – hundreds of people who have been seriously injured or killed by a device that was supposed to protect them."
As a result of all this, trust in the Takata brand is in shreds. Whether they can survive this crisis, and regain the public trust, is probably a long shot at best. But they're trying: Takata has agreed to have an independent monitor audit them, and to be on probation for three years.
An Opportunity
In the broad view, is it any wonder that the public's trust in corporations is so low – and that so many are undergoing a major online crisis?
Crisis in trust may be the central issue of our time, but it also presents an opportunity. You can earn the trust of your customer base, and expand on it, by looking beyond short-term gains to focus on the big picture. Define the values that describe your company's purpose. Build and maintain strong relationships based on trust. Embrace transparency. Enhance your company's commitment to the community, and make it clear that you value your people.
Earned trust, like a good reputation, is a priceless asset. Do not take that lightly.