Reputation Management for Professionals – Infographic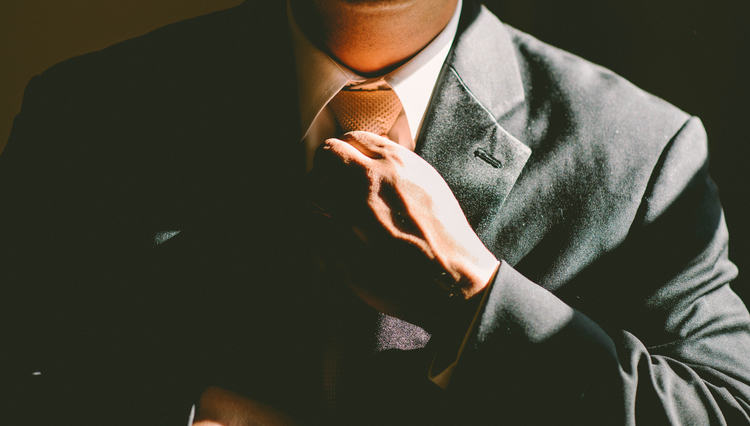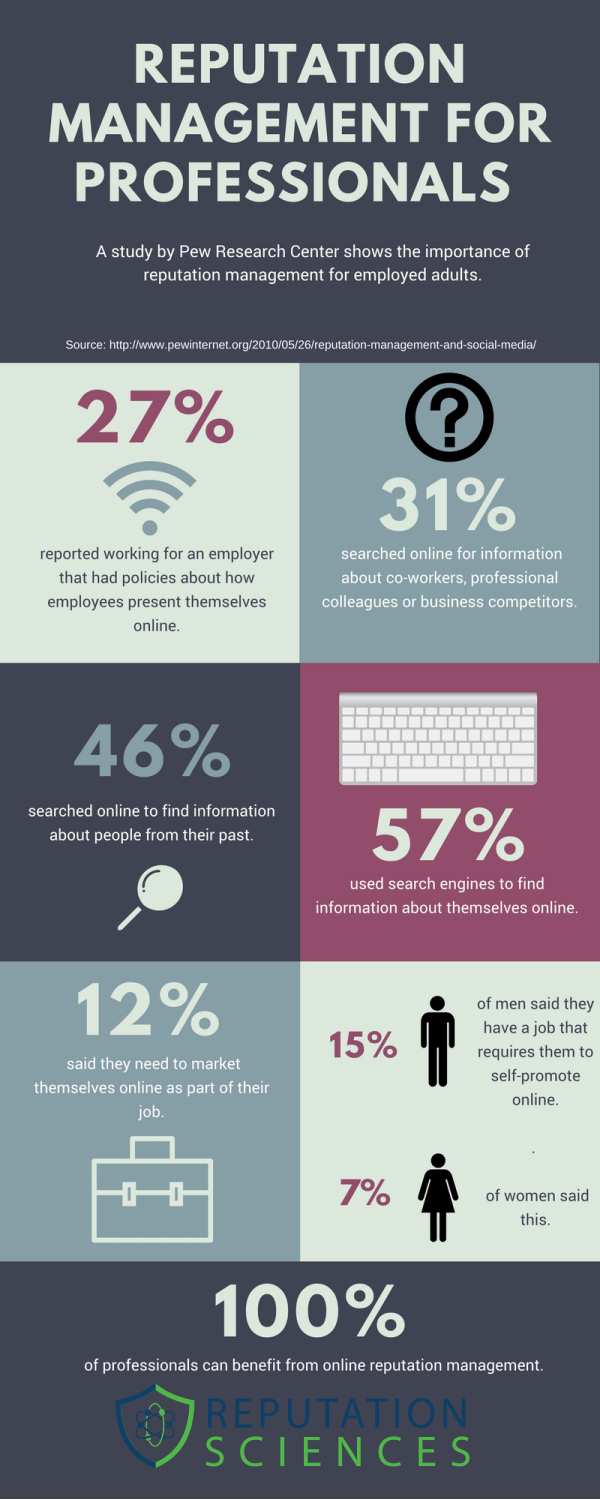 More career-minded individuals and executives are turning to Reputation management for professionals than ever. 
Reputation Management for Professionals
Why should professionals care about their online reputation? Is online reputation management even necessary in today's fast-paced business community?
The stats speak for themselves:
A recent study by Pew Research Center shows the importance of reputation management for professionals and employed adults:
27% of professionals reported working for an employer that had policies about how employees present themselves online.
31% searched online for information about coworkers, professional colleagues or business competitors.
46% searched online to find information about people from their past.
57% used search engines to find information about themselves online.
12% said they need to market themselves online as part of their job.
15% of men said they have a job that requires them to promote themselves online. 7% of women surveyed said this.
What's most striking: 100% of professionals can benefit from online reputation management. 
No matter your position, organization or industry, your online reputation matters. Whether it's coworkers, managers, company leaders or the competition, people are searching your name online. And whether you like it or not, they are using that information against you.
At Reputation Sciences, we believe everyone deserves to defend and define themselves online. That's why we offer the best, most comprehensive online reputation management for professionals solutions in the industry – each designed to protect you from threats, promote your best attributes and put you in control of the online conversation.
Online reputation management is a must-have for prospects and employees at every stage in their career, from recent college graduates and new jobseekers to anyone seeking to make change, earn that promotion or take that next big step.
Need Brand Management for Professionals? We're here to help
We can help you repair search results and build the online resume you need to succeed. To learn more about online reputation services for professionals, contact a dedicated Reputation Specialist today!