Reputation Management for Home Builders: Why It Is So Important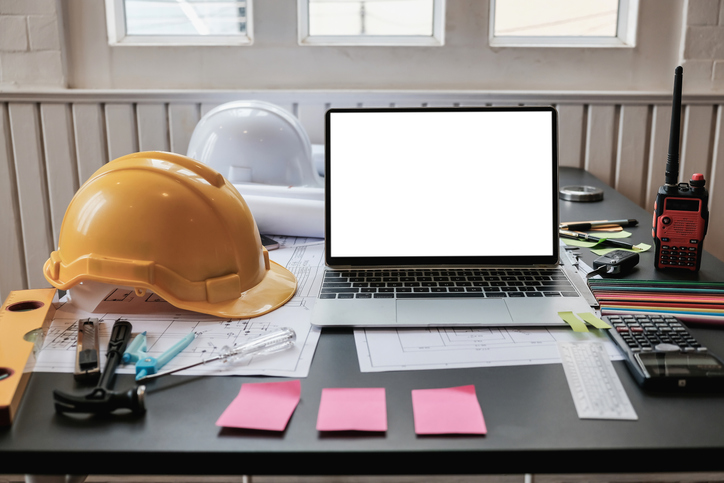 Construction pros, do you have a strategy for reputation management for home builders? You can't make the most of your company's online presence without one.
The most important aspect of reputation management for home builders is managing online reputation. New homes, especially first homes, are aspirational.
Survey data from BIA/Kelsey Group find that 97% of your customers will check you out online before choosing you as their home builder.
Your online presence is more than your website. It's more than the reviews you get on New Home Source and Google, and what people are saying about you on social media.
Your online presence is a complex mix of news, reviews, opinions, and questions that require constant monitoring.
You could take a DIY approach to reputation management for home builders. You could rely on software and Google alerts.
Or, as we will suggest a little later, you could retain the best outsourced reputation management providers to make sure you stay ahead of the news and build your brand.
Explore what's out there about you
The first step in any strategy for reputation management for homebuilders begins with finding out what people are saying about you.
This step isn't hard. Google yourself. Then answer some basic questions:
Are people leaving reviews of your company you didn't even know were out there? Don't leave reviews hanging. Especially

don't leave negative reviews

hanging.

Keep in mind that customers who feel they had a bad experience with you are more likely to review you than people who didn't. Reply to negative reviews to limit the damage.
Is there nothing about you online, good or bad? No reviews on Google or New Home Source isn't a good thing, particularly when you don't have a website, This means your customers are coming from that 3% who don't research online, not the 97% who do.
Check out references to your company on social media. You don't want an irate customer to share an irate review to 3,000 of her Facebook friends. At least not without an effort to make things right.
Claim appropriate online pages
Did you know you can get reviews on Angie's List even if you don't have a page there? Have you made sure your Google listing is correct?
And have you made sure all the pages on your website are optimized for display on smartphones?
You can't get ahead of the events that shape your reputation if you don't already have an online presence. And if you don't take charge of your online presence, Google may create it for you.
Just not in a way that brings you new business.
A place to start taking control of your online reputation is to create a Google My Business account.
That way, you can at least make sure that Google displays the right address, email address, and phone number when people search for you. (It's extremely important that each and every time you enter your business name, address, and telephone number, you enter them exactly the same way. Google may not recognize you if there are inconsistencies.)
Upload photos. Upload comments. Publish links to your site. Then repeat the process with every social media site you can find. Don't leave out Pinterest. You want to showcase your homes.
Respond to reviews
Now that you have made sure Google knows who you are, and you have found out what's out there about you, start responding to reviews.
The most important rule for responding to negative reviews:
Be nice.
Here are some additional general guidelines for managing your reviews:
Don't waste your time demanding that sites take down negative reviews unless you can successfully argue they are fake. A negative review by a competitor or a disgruntled employee might be taken down, but you would have to prove your claim.
Don't get defensive. It's not just about taking on a disgruntled former customer. It's also about how future customers would judge they will be treated by you.
Do show empathy. You want your future customers to know you will listen to them and take them seriously.
Keep it brief. Sometimes it's best to say something like this: Thank you for your review. We disagree with your claim, and we're sorry you didn't have a good experience with us.
Don't forget to thank your customers for good reviews. Always show appreciation for good reviews.
Responding to negative reviews on social media requires case-by-case judgments.
If a customer posts a negative review on your Facebook page, don't delete it. They wouldn't be posting on your Facebook page if they didn't want a response.
Check your Facebook page daily (or several times a day) for customer complaints.
If you only find a negative comment by searching for negative comments through Google, your response may be seriously delayed. Waiting weeks or months to respond to a negative review comes across as weird.
Keep repeating this process
Build up your online presence by soliciting reviews from happy customers. You are their home builder. If they are happy with your work, posting an online review is not a big ask.
Most satisfied customers will be glad to write a review. Just make sure they are fully satisfied with your work before you ask for the review!
Google indexes positive and negative reviews about your business constantly.
What shows up about your business highest in your search rankings can change as often as once an hour. (We don't recommend checking your social media pages once an hour. Several times during your business day is often enough.)
And if you find that keeping up with online reputation management for home builders is taking you away from your core responsibilities, consider outsourcing reputation management to the experts.
As experts in reputation management, we have the industry-leading expertise to monitor your online presence 24/7/365. We know how to transform your negative reviews into opportunities to show your positives. We can help you build your brand.
Contact us today for a confidential assessment and to start building your reputation management for home builders' solutions today. We're here to help you build your brand. Call Us Today to learn more about our Online Reputation Management Solutions – ReputationSciences is owned by NetReputation.com