Medical Online Reputation Management: Q&A Guide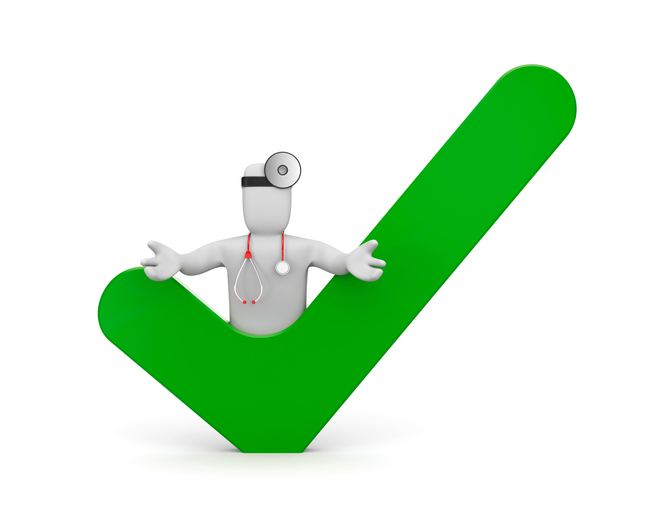 Have you ever considered your medical practice's online reputation and whether it's positive or negative? Does your organization have a process to address reviews? If not, you need to know that today, medical online reputation management is an essential part of the prescription for success.
For example, 90 percent of the 500 respondents to a 2020 National Survey said they use online reviews to assess doctors. Close to three-quarters use online reviews as the first step to finding a new doctor. What's more, sixty-six percent said it's moderately to very important that providers respond publicly to online reviews.
But how does a medical practice handle negative reviews? Will it affect your practice if you don't worry about medical online reputation management? We've answered a few of the common questions medical practices have in the following Q & A.
Why is 
Medical Online Reputation Management

 Necessary?

Your professional reputation isn't a result of live interactions only. Today, the internet offers consumers of all types, including medical patients, information. Online reviews are the digital equivalent of getting information by word of mouth.

To that end, reviews can help and hurt your reputation. Patient testimonials and recommendations can bring in new clientele. Conversely, bad reviews can send prospects looking elsewhere.

Another thing to keep in mind is that online reviews can remain there for an unlimited time, accurate or not. And how you handle them is on display for all to see. Consumers notice when you ignore a review as much as they assess your response.

Negative reviews equate to poor customer service and unhappy patients. They make it difficult to build trust. The result is that medical practices with higher ratings are more trustworthy in the readers' eyes.
Search Engine Ranking
Medical online reputation management is necessary to illustrate how you handle customer service as much as it is to address comments. Search engines also rank businesses in searches based on star ratings and an organization's responses to reviews. That means negative reviews can lead to a lower spot in searches if you don't respond.
The bottom line is that responding to reviews is good customer service that shows you value your patients. Medical online reputation management offers an excellent opportunity to build trust. Additionally, positive reviews can raise your rank on search engines, where your practice will have more opportunities for exposure.
Respond promptly and keep all of your online listings current to rank higher on search engines.
Thought Leadership
Medical reputation management isn't all about putting out fires. A blog is a positive way to manage your reputation online proactively. It's an ever-expanding example of your expertise and offers another platform where you can communicate with your patients online. In short, a blog offers value for your patients and builds trust.
What's more, a blog that you regularly add to ranks you higher in search engines and provides an opportunity to gain new clients. Medical blogs lead to more business. An informative blog is also the number one way reputation management can reduce the impact of old negative reviews online.
Simply put, a reputation management campaign must include an informative blog that highlights your practice's industry expertise. Subscribers can also receive polls that offer them an opportunity to give feedback that will inform your decisions.
Blogs drive an online audience to your website. Think of it as free PR.
What Is an Online Reputation Management Plan?
Ignoring complaints, negative comments, and low star ratings can seriously impact your practice's reputation. A medical online reputation management plan reviews all of the platforms where your practice appears online. From paid media such as social media and Google ads to earned media like press coverage, mentions in forums, industry-specific platforms, and third-party review sites.
A medical online reputation management plan is a proactive approach that includes:
Monitoring reputation
Addressing feedback, comments, and review ratings
Applying feedback and data to improve customer service and other processes
Using strategies to prevent and solve problems
Producing authoritative content that answers questions
A medical online reputation management plan is more than a response. It's a preventative approach that can turn potentially damaging reviews into opportunities.
What Are Some Examples of 
Medical Online Reputation Management

?

Assess the practice's online reputation. Do a Google search for reviews, look at Yahoo, and check websites that review healthcare, such as Healthgrades and RateMDs. Don't forget forums, blog comments, and social media.

Listening to what your patients are saying is the single most valuable thing you can do at this stage.

Monitor reviews every day. Today, every patient you come in contact with in-person, over the phone, and online can leave a review about your practice. Be proactive and request feedback. Monitor feedback and comments on all platforms daily.

The sooner you respond, the better. Leaving comments and reviews unattended is like saying you don't care what your patients think. What you learn by monitoring and engaging with patients can inform positive changes.

Engage with the reviewers. Most patients prefer to see active engagement with online reviewers. It's vital to remain professional in all interactions, both positive and challenging. Maintaining professionalism means leaving emotions out of interactions. Engaging with your audience is an opportunity to exhibit the kind of professional services they can expect.

No arguing. No discussing personal information. Meet negativity with an attitude of genuine caring concern.

Implement guidelines for responding to both positive and negative reviews, and use the feedback to inform your decisions. Create a set of best practices. From the receptionist to the doctor, any staff who interacts with patients online should understand the legal obligations regarding patient privacy.

While it's essential to be transparent in your responses online, there's a limit to what you should share.
How to Manage Negative Reviews
Recent studies show that close to nine out of ten people read reviews online before making a decision. Reviews are valuable. And they can be devastating for a business if they're negative and go unchecked.
Negative reviews can be destructive even if they're false because they can cause potential clients to feel skeptical. If there is anyone you should feel comfortable with, it's your medical provider. Medical online reputation management means remaining professional, above all.
The goal is to solve the problem. A medical provider builds trust within the community when they listen to the patient and publicly respond to them. On the other hand, ignoring them demonstrates the level of customer service others can expect.
Focus on neutralizing the situation and always consider confidentiality laws. Online, listen to the patient and let them know that you want to help. Then take the conversation offline.
A reviewer can remove a negative comment or add another addressing what the provider did to fix the problem. Research reveals that your patient is more likely to recommend you after you've helped them fix an issue then they would have been if nothing had gone wrong.
What Does a Medical Online Reputation Manager Do?
Regardless of your medical practice size, monitoring mentions is essential for maintaining a positive online reputation. These days, patients share their experiences on social media. They leave feedback on third-party review sites like Google and Yahoo, instead calling to get their issue resolved.
Medical online reputation managers are partners with your practice whose job it is to monitor social media, online review sites, blog posts, and more. They provide an analytics audit to identify negative comments and use public relations and technology to address negative reviews. They're experts at transforming reputations.
Professional medical online reputation management offers advice on how to respond to negative patient reviews. You can use these ideas as part of a list of best practices to improve online doctor/patient relationships.
The data your medical online reputation manager gathers provides insights to make more informed decisions. You can use it to address negative reviews and also build content to promote a positive image. A reputation manager will administer A/B testing, provide user analysis reports, implement improved analytics, and help you establish a data-driven culture for informed decision making.
Is it time for 
medical online reputation management

?

Managing a medical practice's reputation online takes time. It also requires a list of policies, procedures, and training to ensure the whole staff uses best practices for communicating with your patients, whether it's in person, over the phone, or online. A medical online reputation management firm offers professionals that can help implement procedures and introduce software to streamline processes.

Does your medical practice have negative reviews? Maybe you don't have designated staff to address online reviews. It could be time to hire professional medical online reputation management.

A medical reputation firm can advise on steps to take to improve your online reputation. They'll also help you respond to negative reviews and take advantage of opportunities to leverage positive reviews.

Are you ready to build a better reputation? Our full-scale medical online reputation management agency can help with SEO and review management, social media posts and responses, and reputation management solutions. Contact us today to learn more.