Growth Marketing: Control Your Narrative with Online Reputation Management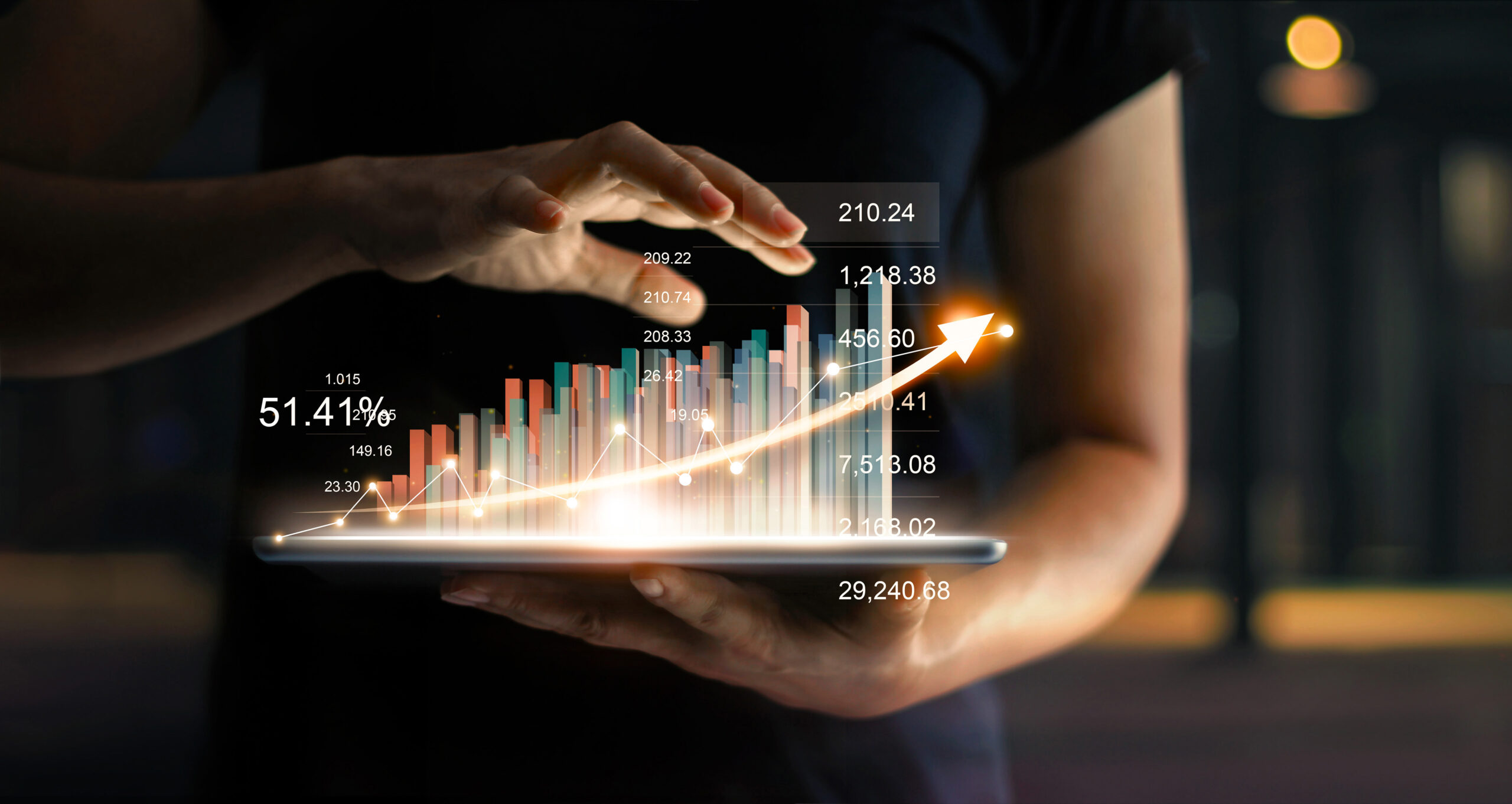 Growth marketing and… online reputation management?
Successful business owners understand that the digital age has reshaped traditional marketing approaches. It's no longer enough to simply place ads and wait for customers to come to you.
At the end of the day, customers want to know who you are and what you stand for. And with a simple online search, they'll find everything they need to make a decision, and quickly.  
According to Harvard Business School, each one-star increase in your business's online ratings means a 5-9% increase in revenue.
Those are sales that you can't afford to lose.
If you're still wondering what customers think of your brand after searching you online, it's time to discover the power of growth marketing. Your bottom line depends on it. 
Why Is Online Reputation Management Important?
Your online reputation is crucial to attract and retain customers, serving as a powerful line of defense against threats to your image and brand.
Businesses of all sizes and stages can benefit from online reputation management. When potential customers find negative reviews or content—or no online presence at all—your brand's credibility suffers, as does your ability to convert online interactions into sales. 
You may even fail to attract and keep talent in your company. According to Glassdoor, 70% of job seekers research a company's reviews before deciding on a new position.
Online reputation management is necessary to build your credibility as an industry authority, and a comprehensive growth marketing strategy can improve the process to put you back on the map.
What Is Growth Marketing?
Growth marketing is a holistic approach that surpasses traditional models by implementing elements such as search engine optimization, content marketing, copywriting, branding and positioning, analysis, and storytelling. 
Rather than placing an ad and forgetting about it, growth marketing focuses on hooking your prospective customers with a positive, engaging narrative of your business. 
Through this narrative, you're better able to amplify your brand's influence, increase traffic to your site, and facilitate the buying process for your customers—making them brand champions in the process.
How Does Growth Marketing Improve Your Online Reputation?
Built on customized, multi-layered strategies centered on your business's needs, a growth marketing plan provides a long-term approach to building and maintaining a positive online image.
This is done through:
A focus on scalable growth over time that repositions your brand as an industry authority while increasing revenue sustainably

Pushing down negative reviews and content in Google search to attract and retain customers

Creative and purposeful content creation and social media exposure that builds a more polished brand image

Data and analytics that quantify how your business measures up against your competition 

The creation of meaningful customer experiences focused on partnerships rather than quick-fix sales gimmicks

Monitoring

your company's success over time to ensure you're progressing
Leveraging a growth marketing strategy that focuses on your firm's online reputation management plan demonstrates a long-term commitment to your business's success and authority. 
Why Is Growth Marketing More Beneficial Than Traditional Models?
Traditional marketing techniques focus on campaigns designed to attract attention and build awareness. Unfortunately, that's where the customer interaction tends to stop. No deeper connection is cultivated.
For better or worse, these conventional approaches just don't work anymore—especially with younger generations. 
The consumer buying process has evolved to fit and work in the digital age, and no longer works smoothly with standard interruption techniques. These days, most people skip through ads whenever they can, even online. A recent Google study discovered that 69% of people who use the internet abandon a website once display ads are present.
In contrast, growth marketing can provide multiple opportunities for customers to interact with your brand—and through a variety of methods. In addition to attracting sales, growth marketing allows your customers to become part of your story, nudging them through the purchasing process while converting them into brand enthusiasts. 
Wondering About How to Get Started?
A dynamic growth marketing strategy can take your online reputation management approach, brand engagement and digital visibility to the next level. 
At Reputation Sciences™, we provide the growth marketing resources and technology needed to build an impactful online reputation that feeds your bottom line. We focus on using advanced business intelligence tools to nurture the positive client narratives that allow your company to thrive.
In other words, we do the heavy lifting, giving you more time to focus on what really matters: running your business.
Contact us today to learn more about our services—and to schedule your free online reputation management consultation. 
For more information, check us out on Facebook and follow us on Twitter.