Why is Social Media Reputation Management Important?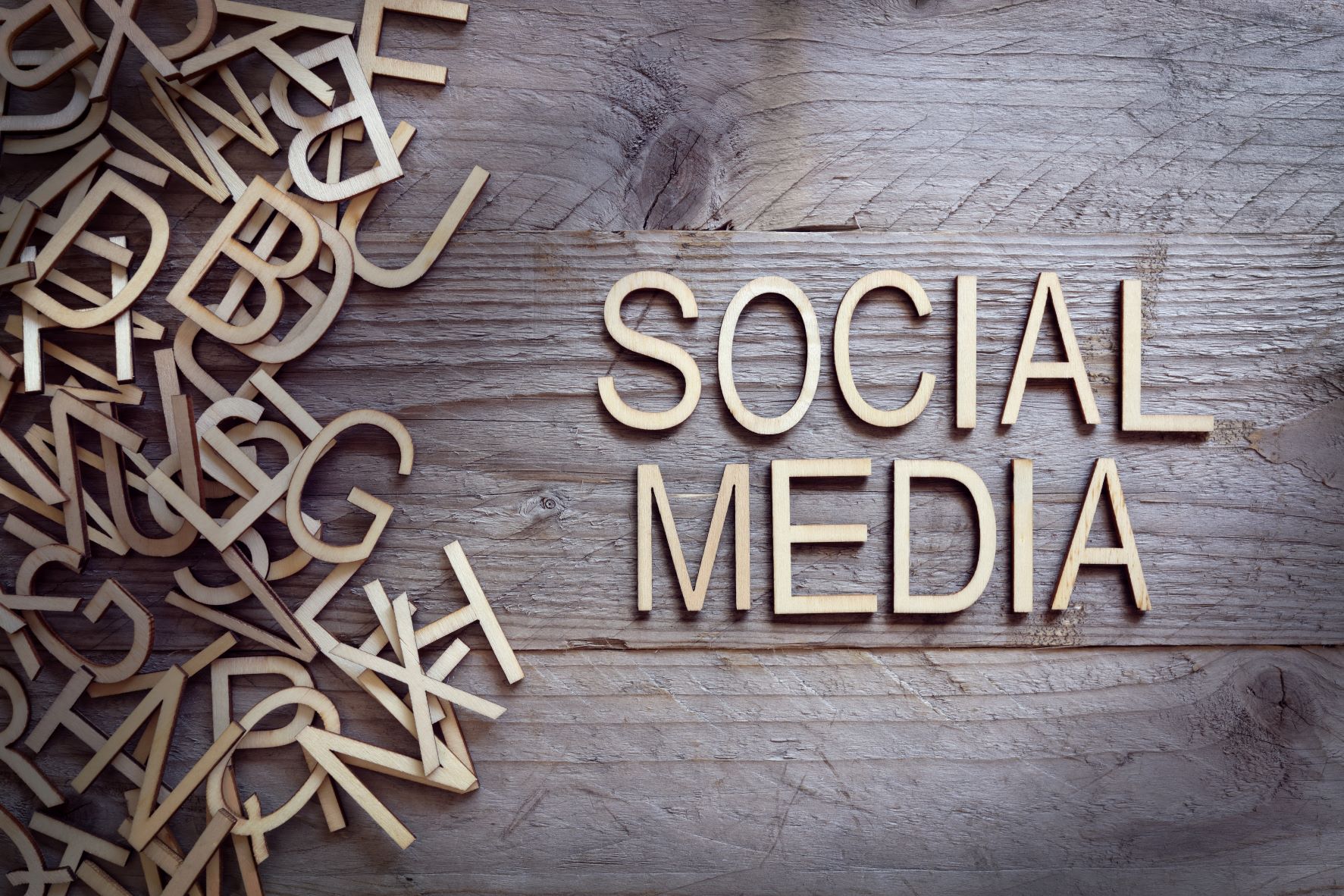 Social media reputation management is extremely important for your business. Nowadays, people believe what they see on the internet, and if your social media platforms are swarmed with bad online reviews, this could damage your online reputation.
If you are concerned about customer feedback damaging your reputation, you should employ professional social media platform management. Online reputation management lets you protect your social platforms from damaging online reviews.
Your online reputation can make or break you. Learn more about social media reputation management and how it can improve your reputation.
Definition of Social Media Reputation Management for your Online Reputation
Social media reputation management (SMRM) or online reputation management actively monitors and influences a brand or individual's social media reputation on social media platforms such as Twitter, Facebook, Instagram, and YouTube.
Brand reputation management includes monitoring user-generated content across different social media channels or social media pages to watch out for negative feedback or negative reviews. A solid reputation management strategy helps you deal with negative feedback in a way that would still give you a positive brand image.
It is essential to use online reputation management tools and techniques due to the rising popularity of social media and its potential to impact an organization's reputation significantly. Social media reputation is becoming increasingly important for businesses as bad brand perception on search engines through overwhelming negative reviews can significantly damage your brand reputation.
Even a single negative review on your social media networks or social media sites can significantly hurt your business reputation.
Online reputation management constantly monitors online conversations and sentiments surrounding a brand or individual, including customer feedback. When negative reviews and comments are posted, it is important to respond quickly and appropriately to manage the damage to the social media reputation.
This can be done by proper reputation management, directly addressing and responding to the customer's complaint, or engaging the customer in a dialogue through any social media platform. Organizations and individuals can also use SMRM to manage their reputations proactively.
This involves posting regular updates and content that reflects positively on the organization or individual and promoting other content with which the organization or individual wants to be associated. Additionally, monitoring and responding to conversations in which your organization or individual is mentioned and engaging with potential or current customers can help maintain a positive social media reputation.
A brand reputation management strategy is essential for any organization or individual wishing to protect and improve their social media brand reputation. With its increased popularity, it is increasingly important to use SMRM to actively monitor and influence a brand or individual's reputation on social media platforms.
Dangers of Not Having Social Media Reputation Management for your Social Media Platforms
Social media reputation management is essential in the digital age, but most people don't give it the attention it deserves. This can lead to various issues, some of which can be very damaging.
A reputation management expert will tell you the dangers of leaving every conversation offline are very critical to your business. If you do not properly handle your social media mentions or customer concerns through social media posts, you hurt customer trust and experience and create strong negative perceptions.
Here are the dangers of not having social media reputation management:
Loss of Privacy
Without adequate social media reputation management, it's easy for unwanted people to access your personal information or pictures. This can lead to embarrassing or awkward situations if details that should remain private are shared.
What's worse is trolls can impersonate you on review sites and reply to customer interactions jokingly. Some trolls can ruin positive feedback from customer conversations by pretending to be official online stores. This can severely damage your brand reputation.
Negative Reputation
People are far more likely to write reviews if they've had a negative experience, so it's important to ensure complaints or criticisms are responded to quickly. Unmanaged, these can spiral out of control and damage your reputation, leading to lost customers and potentially even legal trouble.
Positive responses from satisfied customers are rare unless you can provide them with a good customer experience. One way to get more positive reviews is to pay attention to brand sentiment from existing customers and apply social listening to learn how to push your brand forward.
Unwanted Legal Hassles
Running afoul of defamation laws or copyrights can land you an expensive legal battle. Having an experienced reputation manager can help you avoid costly mistakes.
Numerous businesses fall victim to saying something they shouldn't because they don't have an expert to tell them otherwise. Review monitoring also helps you eliminate bad reviews by new customers that fail to comply with review guidelines.
Missed Opportunities
We're living in the age of digital marketing, and not taking it seriously can mean you miss out on leads and customers. Knowing what's being said about your brand and staying on top of any mentions can help you get the most out of social media.
New customers are less likely to buy from you if you have bad online ratings. Ideally, you'd want to have glowing reviews on your social accounts to attract your target audience.
Neglected Accounts
It's easy to forget about social media accounts after you set them up, but they need regular attention to keep followers engaged. Without a dedicated manager, this could take a backseat to other tasks and result in diminished returns from your social media activity.
Consumer trust will drop significantly if they see you are inactive on their search results. One thing professionals do is use Google alerts to share trending topics to stay relevant to other customers. You can easily do this through whatever mobile devices you prefer to use.
Inaccurate Data
Social media data about your brand and industry should be properly tracked and reported. Without an experienced manager, these can be overlooked or misunderstood and may cost you business.
You cannot gain valuable insights if you do not have accurate data about your brand mentions and actionable insights. You should track online conversations to see the negative and positive comments online.
Poor Time Management
Social media management requires significant time investments, so it's important to have someone with the proper skills and knowledge to ensure the most effective return on this investment.
It becomes difficult to manage how people perceive your brand online without proper reputation management. Consistency is very important when building a good reputation; you can only achieve this with proper time management.
Keyword Confusion
If you're unfamiliar with keywords and their use, you may use them incorrectly in your posts and campaigns. This can lead to subpar results and a complete waste of effort.
If you use a brand grader, you might find that you are competing for the wrong keywords and are associated with keywords that do not help your business. While you can find a step-by-step guide to keywords online, it could be easier if you employ the help of an expert.
Negative SEO
SEO is a complex task, and it's important to understand it to maximize your social media efforts. Working with incorrect or out-of-date optimization protocols may do more harm than good without professional attention.
Social listening also involves finding out whether your SEO is doing fine. Sometimes businesses forget to optimize their websites or social media profiles, which is why they fall to competitors.
Unprofessional Appearance
If you don't have an experienced social media manager overseeing your accounts, your channels will likely not look professional. This could be detrimental to your brand's image.
Social media reputation management is critical to business in the digital age. Without it, you are leaving yourself open to various risks that could damage or destroy your brand's online presence. Be sure to hire an experienced social media manager who understands the ins and outs of reputation management.
10 Best Online Reputation Management Practices
Social media has become integral to how brands and organizations communicate and engage their audiences. As with any form of communication, it has created positive and negative news stories, and stakeholders perceive those stories differently.
Organizations must proactively manage their brand's online reputation to ensure the brand or organization is portrayed favorably. Social media reputation management is a key part of this, and there are various ways to approach it.
The following are ten examples of social media reputation management and how organizations can use them to strengthen their reputation:
1. Monitor what is said about the brand: Organizations should monitor and evaluate all the conversations about their brand on social media platforms. This will help them identify areas for improvement and the brand's sentiment in the public's eyes.
2. Respond to criticism or other negative comments quickly: If a customer or public has had a less than satisfactory experience with the brand, they may take to social media to air their grievances. Getting ahead of this criticism is important by responding quickly and courteously.
3. Use social media analytics to detect potential issues: Social media monitoring tools can help organizations track the coverage and sentiment of their brand online. This data can help the organization target problems before they become an issue.
4. Encourage customers to leave positive reviews: Positive reviews can create a trust-based relationship with potential customers. Organizations should encourage customers who have had a positive experience to leave positive reviews.
5. Share positive content: Organizations should use social media to share news and content related to their brand and engage thought leadership pieces. This will help to create a positive impression of the brand.
6. Focus on building relationships: Social media is a great platform for interacting with customers and developing relationships. Organizations can use it to respond to customer queries and complaints, address potential issues before they become a problem, and highlight the brand's USPs.
7. Leverage influencers and other strong relationships: Relationships with influencers, media, and industry-specific stakeholders can help organizations communicate their messages quickly. Working with relevant and influential individuals will help to strengthen the organization's reputation and brand.
8. Participate in conversations related to the brand: Organizations can engage in conversations around their expertise to show their knowledge and demonstrate a commitment to the brand's areas of interest.
9. Identify and address false, inaccurate, or embarrassing content: With the rise of fake news, it is important for organizations to remain vigilant in identifying false or inaccurate stories associated with the brand. In some cases, embarrassing details like mugshots or arrest reports can damage a brand's digital reputation. Organizations can address these through counter-actions and issuing a public statement in response to the misinformation.
10. Constantly evaluate the effectiveness of social media reputation management efforts: Organizations should assess the effectiveness of their social media reputation management programs on an ongoing basis. This will help them identify areas for improvement and understand how well their strategies are performing.
By using the right combination of these strategies to strengthen or repair their online presence, organizations can position themselves in a more positive light and create positive associations with their brand.
10 Challenges of Social Media Reputation Management for Online Reviews
Social media has revolutionized the way businesses communicate with their customers. It has quickly become an integral part of business operations, providing an invaluable tool for marketing and branding initiatives. However, with great power comes great responsibility. It is vital for businesses to be aware of the challenges of social media reputation management.
1. Brand Protection: With the ability for anyone to create an account, create a post, or review, it is important for businesses to ensure their brand is being represented positively. This means responding to reviews and criticisms while proactively monitoring conversations and topics related to the brand.
2. Relevant Conversation: As part of brand protection, it is important to be part of the social media conversation. This requires monitoring the discussed topics, responding to relevant conversations, and creating conversations to drive engagement.
3. Customer Service: Responding to customers promptly is a key part of managing a brand's reputation. Customers will stay loyal to a brand if they can trust they will receive a timely response to any feedback they have.
4. Staying Lawful: It is important to remain aware of current and potential laws and regulations when managing a brand's reputation. It is essential to remain compliant and ensure the business is not breaking legal boundaries.
5. Security & Privacy: Awareness of current security practices is essential for managing a brand's reputation. This involves securely storing customer data, protecting accounts and data against phishing attempts, and verifying the accuracy of posts and reviews.
6. Maintaining Spam: #irrelevant hashtags and trivial posts will damage a brand's reputation. It is essential to manage the brand's content by deleting off-topic posts or comments, as this helps protect the brand from looking disorganized or unprofessional.
7. Controlling Negativity: It is impossible to please everyone all the time, but it is important to try and mitigate any negativity as soon as possible. This involves deleting inappropriate comments, responding to negative reviews and complaints, and maintaining a public image.
8. Embracing Change: Social media is constantly changing, and businesses must be prepared to adapt quickly and stay ahead of the curve. Keeping up to date with the latest trends is key to remaining an influencer.
9. Transparency: It is essential to remain transparent and honest when operating social media accounts and channels. This means full disclosure of policies, responses, and feedback must be provided, as customers have a right to know the truth.
10. Building Relationships: Most importantly, focusing on building and nurturing relationships with customers is vital. This involves providing excellent service, responding quickly to their questions, and engaging with them to show appreciation and build trust.
Managing a brand's social media reputation is integral to business operations. It requires careful consideration of the challenges and the need to stay proactive and strategic to succeed.
Contact ReputationSciences Today
Every business should prioritize its online reputation, whether big or small. You can propel your business to new heights with a good social media reputation. If you struggle to apply good social media reputation management strategies, you can tap an expert to do the work for you.
An expert partner is what you need. Contact us or call ReputationSciences (844) 458-6735 to find out the best practices you can follow to help improve your online reputation.