Reputation Management for Wealth Managers: Protecting Your Online Legacy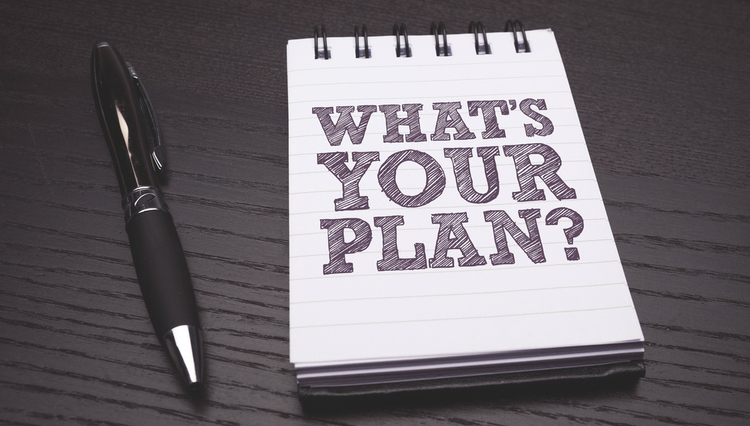 Do you work in wealth management? Learn how reputation management for wealth managers can help protect your legacy and better serve your clients today. 
Protecting the wealth you've spent a lifetime building is a challenge, but what about your legacy? A strong online presence is essential to any strategy that preserves and protects it, and builds on it in ways that outlast you.
It is never too soon to explore this question. In the digital era, your legacy is permanently linked to your online reputation, and your online reputation is a priceless commodity – something that you cannot place a dollar value on, and must be zealously defended.
In this day and age, your online reputation is your most valuable asset. And reputation management for wealth managers may be the best way to protect it.
"To some people, money is everything," says Alan W. Silberberg, the CEO of Silberberg Innovations. "To others, their reputation is everything, with money or without."
Common sense might suggest that money far outweighs the importance of a reputation. Yet we are rapidly approaching the day, Silberberg argues, when money and reputation are intertwined. Need a bank loan? Major banks may decide on whether you're a good risk based not just on your assets, but also on your online reputation.
Each of us has an enormous amount of personal information on the Internet. Often referred to as digital assets, a lot of it is there with our blessing, and we add to it all the time. But much of it is involuntary, and doesn't always work in our favor.
For better or worse, that information tells a story, and that story becomes our online reputation. Experts predict that in the very near future, each of us will have a reputation score, similar to a credit rating, and with the same importance.
More than ever before, a good online reputation is priceless.
Emerging Risks
"From social media profiles to online banking and digital photos, virtually everyone today has a digital footprint that can have a profound effect on their personal, professional, and financial lives," says Chris Heilmann, the chief fiduciary executive for Bank of America's U.S. Trust. "Digital assets have value beyond their monetary worth, and [we] need a plan to protect them."
He and other financial experts agree that high net worth clients need new tools to protect themselves from the emerging risks brought on by the digital age. These risks include the privacy concerns that come with a high public profile and greater media scrutiny, and the new tools include Online Reputation Management.
"Managing digital assets," Heilmann says, "is now an essential part of the modern wealth management and planning process."
Online Reputation Management for Wealth Managers
Whether posted by you or a third party, online information about you can affect virtually every aspect of your life. From business and legal interactions to your personal relationships. Once it goes online, this information becomes your reputation and legacy.
Online Reputation Management is the practice of shaping your online legacy by influencing Internet search results. The objective is to populate the all-important first page of search results with positive content that you control: your personal website, a Wikipedia entry, your Twitter and LinkedIn pages, and positive biographical information.
By using ORM, you can control the online conversation. Anyone who Googles your name, your business, or your brand will find the positive content you want them to find. By ranking high in search engine results, you are able to influence public perception, and to mitigate the effects of anything negative that may appear.
Your Online Legacy
Larry Smith, the founder and editor of Smith magazine, once asked his readers if they could tell their life story in no more than six words.
Not many were up to the challenge. But it brings us to the question: what do you want your online legacy to be? It may be as a business innovator or leader, or a selfless philanthropist, or it may be something humbler – something less focused on material gain.
Whatever it is, it should be the story that you want told. With Online Reputation Management, we can curate and create the digital assets that best present your legacy, and removes or suppresses anything that is potentially harmful.
The Most Important Asset
In a 2014 memo to his company's managers, entrepreneur Warren Buffett, the famed "Oracle of Omaha," said that the company's reputation was by far its most important asset. "We can afford to lose money – even a lot of money," he wrote. "But we can't afford to lose reputation – even a shred of reputation."
Warren Buffett is right. You have spent a lifetime building your online legacy, and you can't afford to lose it. It is your right to control, preserve, and protect it.
We are a Reputation Technology and Services company, and an industry leader in Online Reputation Management. Reputation Sciences creates and publishes positive content that enables our clients to define and defend themselves online. We work diligently to educate and empower each one with the support, strategies, and technologies they need to succeed.
To find out how reputation management for wealth managers gives you control of your legacy and your online footprint, contact our experts.
Sources
http://www.huffingtonpost.com/alan-w-silberberg/post_9596_b_7556176.html
http://www.ustrust.com/publish/content/application/pdf/GWMOL/AR8HQKWR.pdf
https://www.theguardian.com/technology/2015/jan/18/michael-fertik-online-reputation-economy-interview-valuable-money-power
https://www.forbes.com/sites/jaysondemers/2014/09/08/your-guide-to-online-reputation-management/#79520af71f6f
https://www.ft.com/content/2b1c63fe-ed75-11dd-bd60-0000779fd2ac
http://www.smithmag.net/larrysmith/
http://www.businessinsider.com/warren-buffett-managers-reputation-top-priority-2014-12