The Benefits of Proactive Reputation Management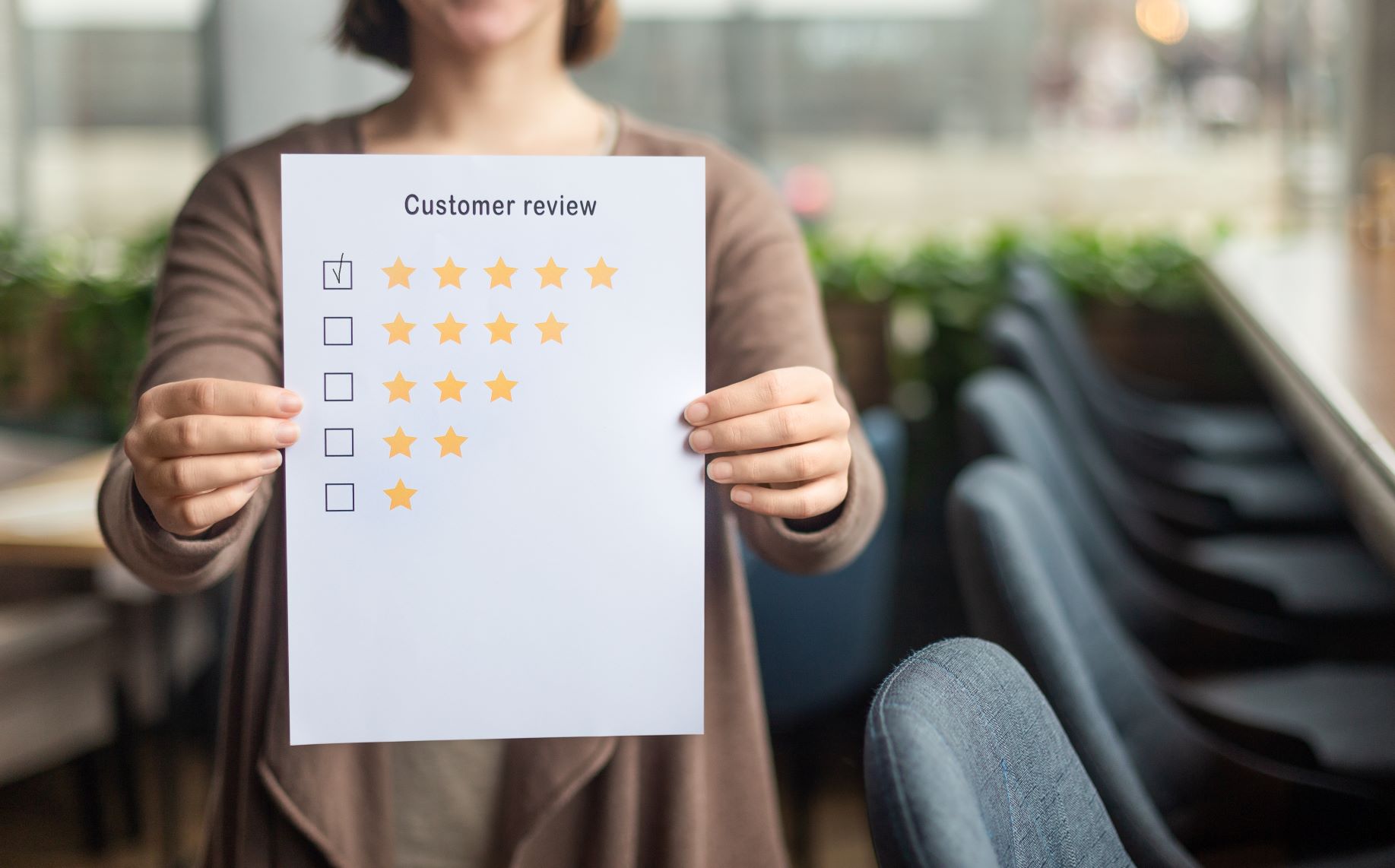 Proactive reputation management is a great way to protect your online reputation without spending too much time aggressively trying to protect it.
Online reputation management is extremely important for businesses in this digital age. Proactive online reputation management is an upgraded form of online reputation management that helps you efficiently take care of your reputation.
If you want to learn how to get more positive reviews and a better reputation, it's important to learn the benefits and best practices behind proactive online rep management.
This article introduces strategies to protect a company's reputation with a proactive reputation management strategy. Before everything else, let's understand more about proactive reputation management and how it can benefit your business operation.
What Is Proactive Reputation Management?
Proactive reputation management is a systematic process of monitoring and protecting the good name of a business, brand, or individual. Reputation is an essential asset in business, as it can significantly influence customer decisions and, ultimately, the success of a business.
It's important to consistently monitor one's reputation and manage it appropriately to maintain a positive image in the public eye. One vital aspect of proactive rep management is monitoring.
Businesses need to be aware of what's being said about them online by staying alert to customer feedback, reviews, news, and other mentions related to their business. It's also important to read through customer reviews and use the feedback to develop and improve products and services.
Additionally, many businesses use online tools to analyze and monitor online public opinion about their business. To protect the business or brand's reputation, businesses need to be proactive and quickly respond to any negative feedback or criticism.
Responding to customer feedback in a timely manner can help alleviate the spread of negative opinions and even help turn a negative situation into a positive one. Additionally, businesses can also take proactive steps to create good publicity, such as holding press conferences, taking part in television interviews, or writing blog posts.
These activities can help to put a positive spin on the business's image. Finally, reputational risk should be assessed and managed on a regular basis. Businesses should consider how various events can affect their reputation and develop response plans and policies to mitigate the negative impacts of these events ahead of time.
10 Benefits Of Proactive Reputation Management
Having a good reputation is essential to any business. But how can companies make sure that their reputation is managed in a positive direction? Proactive rep is one of the best ways to ensure your company's reputation is managed.
Here are the ten benefits of proactive reputation management:
1. Deterring Negative Feedback
By proactively engaging in reputation management initiatives, companies can prevent any potential negative feedback in the first place. This can be done through customer service, dealing with any dissatisfied customers as soon as possible, and staying ahead of any customer complaints.
2. Increased Customer Retention
Happy customers are essential for businesses to stay successful. Proactive rep management will help to keep customer retention high, as customers will be more likely to return if their experience with the products and services has been of high quality.
3. Improved Public Image
Companies need to take steps to craft a positive public image actively; proactive rep management is a great way to do this. Proactively initiating customer feedback, partnerships with other community projects, and a significant social media presence are all essential for creating a positive brand image.
4. Building Consumer Trust
By engaging in frequent, transparent customer interaction, companies can build consumer trust. This trust will work to create loyal customers and helpful brand ambassadors.
5. Credibility
A proactive rep will help to keep the company's credibility intact as they take steps to fix any public issues promptly. This will ensure that customers trust that the company is responsible and reliable.
6. Social Media Presence
Companies need to leverage social media to maintain a successful reputation. This can be done through sharing positive news, responding promptly to all customer queries, encouraging customer engagement, and staying ahead of any issues that might arise.
7. Keeping Up to Date With Trends
To remain competitive, companies need to be aware of any trends that might affect their reputation. Proactive rep enables companies to keep up to date with recent trends, ensuring that the company's reputation is not affected by current industry changes.
8. Improved Search Result Rankings
With proactive rep management, companies can actively try to improve their search result rankings. This can be done by creating authoritative content, encouraging customer reviews, and using SEO (search engine optimization) tactics to push any positive news about the company to the top of search engine results.
9. Safeguarding the Company's Image Online
From malicious press articles to disgruntled customers, there are many elements online that can threaten the company's image. Proactive online reputation management enables companies to take the initiative and proactively protect their image online.
10. Cost Efficient
One of the reasons why many companies tend to leave reputation management to the last minute is that they think it will be expensive. However, proactive online reputation management can actually save money in the long run. As mentioned above, companies can implement cost-efficient tactics such as social media optimization, content creation, and SEO tactics to improve their overall result ranking.
Proactive reputation management is an essential element for the success of any business. It is important that companies take steps to safeguard their reputation and stay ahead of any issues that might arise. The above outlines the various benefits of proactive rep management that all companies should know.
Why Online Reputation Is Important
Online reputation is extremely important in the digital age, and it is vital that businesses take it seriously. Your reputation can differentiate between a successful brand and a failed one. It is important to know all the factors that can potentially damage your brand's reputation.
Here are five reasons why managing and maintaining an online reputation should be taken seriously:
A Positive Online Presence Is a Must
A positive online presence is key to creating a successful brand. It's essential that all of the content posted online about your business is positive, and any customer reviews or feedback should be addressed in a timely manner. Studies have shown that consumers are likelier to purchase from, or work with, a business that maintains a strong, positive, and interactive presence on social media channels.
Poor Reviews Can Destroy Your Reputation
On the other hand, negative reviews and feedback can be extremely damaging to a business's reputation. All genuine reviews, good and bad, should be considered by businesses. Taking the time to respond to negative customer feedback shows that customer service is a priority and encourages positive interactions with customers in the future.
SEO Will Be Affected
SEO is an important part of online marketing, and poor online reviews can drag down a website's organic search engine rankings. Good customer feedback, on the other hand, helps to increase the website's visibility, driving more traffic and business to the brand.
A Great Way to Generate Leads
An online presence also serves as a great way to build relationships with potential leads and customers. This, in turn, can help to generate more leads and build more brand awareness. Businesses should also be active on social media and be sure to interact with their customers to engage them further.
Networking Opportunities
Another great benefit of maintaining an online presence is that it provides great networking opportunities. Linking your brand to other brands, influencers, and businesses can do wonders for your reputation and help to build your network. This can help to grow your business exponentially and put your business on the map.
What Is Reactive Reputation Management?
Reactive reputation management is a form of reputation management that is used to address customer issues and respond to negative reviews quickly. This practice helps companies identify customer issues and take corrective action. In some cases, this reactive strategy may utilize content removal tools, such as flagging negative reviews for removal.
Managing the customer experience is key to a successful enterprise, and reactive reputation management is an important component of customer experience strategy. Reactive reputation management is an essential component of customer retention strategies. Companies must respond to customer complaints promptly to maintain their reputation.
Companies must also pay attention to their online reputation, as online customer reviews are now heavily relied upon when deciding where to spend money. A single negative review can have a detrimental effect on customer loyalty, and thus companies must take proactive steps to address customer issues quickly and effectively.
The Best Proactive Reputation Management Practices
The modern age of the internet has changed the way businesses interact with their customers and clients. Companies now have access to more customer feedback than ever before, giving them the opportunity to enhance their reputation and ensure positive experiences.
This is where proactive reputation management comes in. By identifying trends and proactively responding to customer feedback, companies can ensure they take control of their own image and protect their brand from any potential damage.
Here are the five best proactive reputation management practices that businesses should be utilizing.
Monitor Feedback on Social Media
Social media is more than a platform for sharing marketing messages. It's also a great place to seek out positive reviews and customer feedback and begin addressing any issues head-on. By regularly monitoring comments and reviews, businesses can quickly identify any areas for improvement and take proactive steps to fix them.
Instead of focusing solely on the crisis management plan, you should have both a proactive ORM strategy and a reactive ORM strategy to deal with negative reviews. A negative review will likely have a greater effect on the search results for your brand online compared to positive content.
Develop a Positive Online Presence
Online reviews play an integral role in a business's corporate reputation. Businesses should make it a priority to build strong relationships with customers by answering queries and addressing complaints quickly. This can be achieved by setting up automated responses on social media platforms or investing in the customer service software.
This will promote positive reviews, and as long as you learn how to deal with negative content from unhappy customers as part of your reputation management plan, your digital presence will improve. With proactive ORM, you can focus more on digital marketing to help grow your online profile.
Respond to Bad Reviews
It's inevitable that businesses will receive bad reviews from time to time. The key is to respond professionally and politely, whether this is via social media or direct email. This not only shows customers that the company is willing to listen to feedback, but it can also help to de-escalate any potential disputes before they worsen.
A negative reputation event is common for any big company online. How you handle online reviews, however, differentiates the pros from the beginners. Review management is the key to unlocking the potential of your review profiles on popular sites like Google Reviews and many more third-party review sites.
Utilize SEO
Search engine optimization (SEO) and local SEO are essential for businesses in this digital age. Search engines help companies to rank higher on search engine result pages, allowing potential customers to find them more easily and passively promoting brand loyalty. Companies should consider optimizing their website content and incorporating keywords into all online marketing materials to ensure maximum visibility.
You can track brand mentions and search engine results to see how your business ranks on different social media sites.
Create Content
Content marketing is an excellent way for businesses to establish their expertise and gain more control over the narrative around their brand. This can include blog posts, videos, infographics, and even podcasts. Creating content that resonates with customers can help to build trust in a company and strengthen its online presence over time.
Digital marketing is also a form of ORM strategies. Instead of actively managing brand mentions and spending too much time dealing with the general negative content, you can also design content to deal with the typical bad review posts. These types of content could help defer the majority of negative press before it massively affects your reputation.
Contact ReputationSciences Today
Building a strong reputation takes time. Most companies focus more on reactive ORM and forget to create a solid, proactive ORM strategy. Creating your own online reputation management can be difficult, and if your company struggles to create this strategy, you might need a reliable partner to help you get the job done.
From ads management to review management, content removal, and local SEO services, we have helped business owners just like you gain competitive advantages in the digital space.
Contact us or call ReputationSciences at (844) 458-6735 for your free consultation on creating the perfect proactive online reputation management strategy.