Bad Reviews Are Hurting Your Business! Get Review Management for Tax Pros Now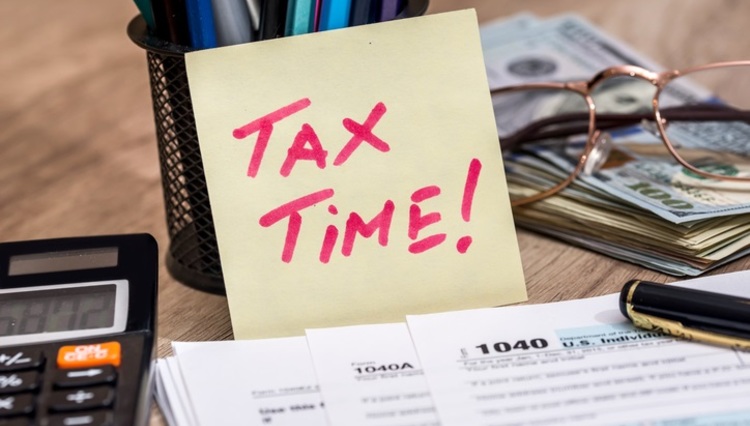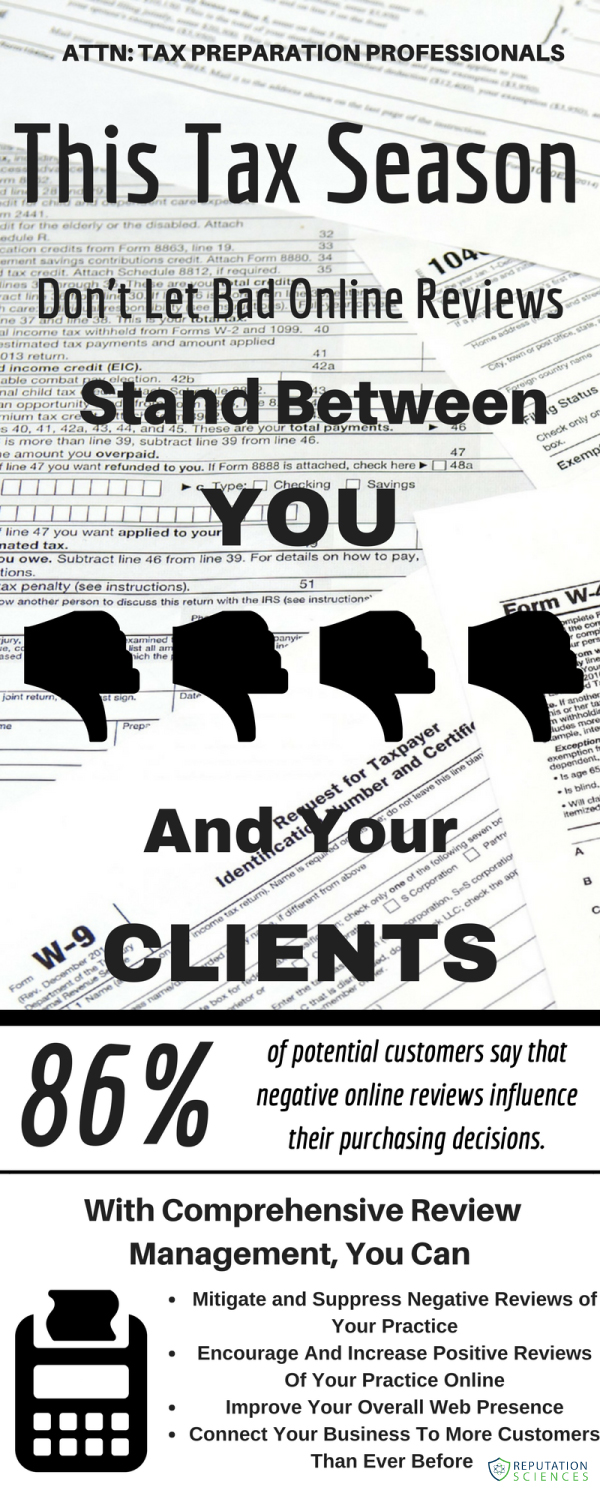 Tax time is nearly here! Don't get an extension! Gear up for the season and protect your tax business with review management for tax pros before it's too late!
Attn: Tax Preparation Professionals
This tax season, don't let bad online reviews stand between you and your clients!
Did you know:
86% of potential customers say that negative online reviews influence their purchasing decisions.
86 percent! That's nearly 9 of every 10 customers who could be turning to you for tax prep during the 2021 tax season!
Fortunately, there is a solution:
With comprehensive online review management, you can:
Mitigate and suppress negative reviews for your tax practice
Encourage and increase positive reviews of your tax practice online
Improve your overall web presence
Connect your business to more customers than ever before!
A customized review management solution for tax pros provides you the tools, technology and strategy needed to manage bad reviews across all major review platforms, including Google My Business,  Facebook, Better Business Bureau and more!
With review management, you have the opportunity to deal with bad reviews quickly, ensuring minimal review visibility in search and little-to-no impact on your business reputation!
From removing bad reviews (in violation of site TOS) to review response strategies, review monitoring, review generation and more, you can nip those online comments in the bud BEFORE they hurt your business and bottom line.
Not only that, but a customized review management solution gives you the chance to improve your business rating on major review platforms and reach more customers than ever, ensuring every customer audit of your business reveals a tax prep brand and business people can trust to manage their return and position them for the best possible outcome at tax time.
Review Management for Tax Pros
Want to learn more? For the best in online review solutions that put you in the digital driver's seat, contact a Review Management Pro today!