The Impact of User-Generated Content on Reputation Management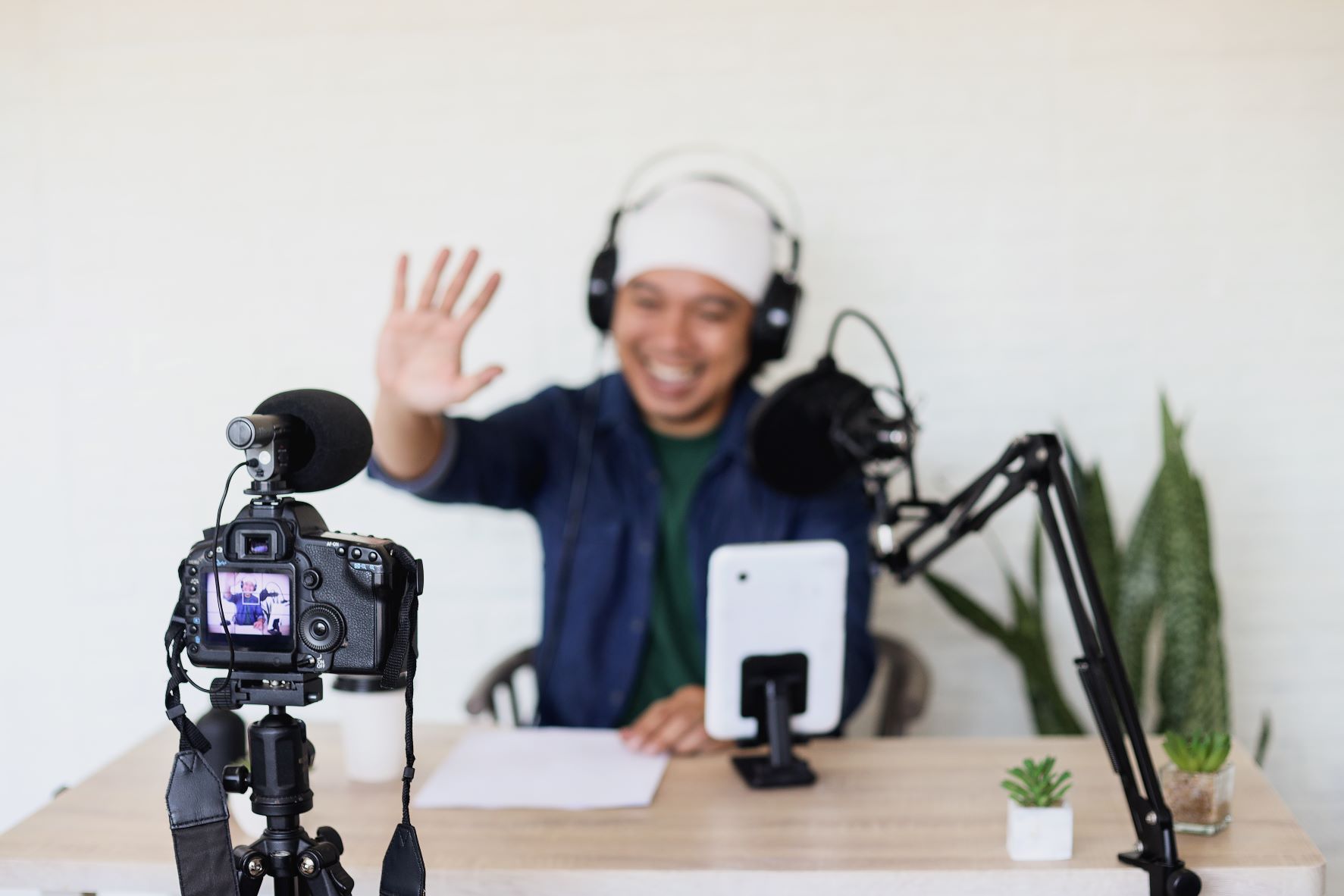 User-generated content has been important in many businesses' reputation management strategies.
Consumer-generated content is important for other customers to learn more about your business. Brands use this type of user-generated content marketing to improve user engagement and help improve purchasing decisions.
Suppose you want to know how to use user-generated content. In that case, this article will help you understand and implement the best UGC marketing strategies for building brand awareness and strengthening your reputation.
Let's start by answering, "what is user-generated content?" and why it's so important.
What Is User-Generated Content?
User-generated content (UGC) is a type of online content created by the social media users of a digital platform rather than paid professionals. This type of content is increasingly becoming more popular as it offers a unique and authentic user experience for websites and apps. UGC can be divided into two main categories; active and passive.
Active content includes things like blogs, reviews, comments, likes, and tweets, which allow users to engage actively with each other and the website or app. Passive content includes things like images, videos, and audio, which don't require users to engage with each other actively.
One of the most appealing aspects of user-generated content is its authenticity. Unlike traditional media sources, UGC can offer an unbiased, "real" perspective on a given subject or topic. This is helpful for businesses or platforms that want to get feedback and opinions from their users.
It can also be a great way to connect with customers and build relationships with them. Another great feature of UGC is its ability to generate organic search engine traffic. By having a platform that allows users to generate content, businesses and organizations can drive more organic search traffic to their websites or app.
This can be especially beneficial for businesses looking to increase brand awareness and visibility. While UGC has many advantages, there are a few drawbacks to consider. One of the biggest concerns is spam.
With so many users creating content, it can be difficult to ensure that all content is of good quality and in line with a website or app's terms and conditions. Additionally, UGC can be difficult for businesses to moderate and control, as the user controls the content. In some cases, content removal services may be needed to overcome the challenges presented by negative content generated or posted by users.
In conclusion, user-generated content is a great way for businesses and organizations to get genuine feedback, increase organic search engine traffic, and build user relationships. However, it is important to consider that there are drawbacks associated with UGC, such as spam and difficulty moderating the content.
Overview of Reputation Management
Reputation management is an important part of running a successful business. It entails actively managing and monitoring the online presence of an individual or organization. This includes creating a positive presence on all major social media platform channels, engaging in public relations activities, and responding to negative and positive feedback.
By engaging in reputation management, organizations can ensure their name is associated with quality and professionalism. First and foremost, reputation management focuses on creating a positive online presence across all major social media platforms.
This includes creating regular, high-quality content, responding promptly to customer questions or complaints, and conversing with customers. In addition, reputation management often involves active participation in public relations activities, such as press releases and interviews.
These activities help to build your brand identity, as well as give it an air of professionalism. Reputation management also involves monitoring and responding to negative and positive feedback online.
If a customer has a negative experience, responding to their comment or complaint in a professional and timely manner is key to resolving the issue and turning the individual into a loyal fan.
Similarly, responding to positive feedback in a timely and sincere manner reinforces the idea of quality and professionalism to potential customers. Responding to customer comments is an integral part of review management.
In addition to monitoring and responding to feedback, reputation management may also involve the use of search engine optimization (SEO). By utilizing SEO, organizations can ensure that their website and content appear at the top of search engine results. Additionally, reputation management may involve the use of tools to monitor the company's online presence in real-time, such as Google Alerts.
This helps companies stay one step ahead of any events or news affecting their reputation. Reputation management is an essential part of running a successful business.
By actively creating a positive online presence, engaging in public relations activities, and responding to both negative and positive feedback, organizations can build their brand's identity and ensure that their name is associated with quality and professionalism.
How User-Generated Content Influences Reputation Management
User-generated content (UGC) can be a powerful tool for businesses to manage their online reputation. Your UGC campaign includes reviews, feedback, questions, comments, and other types of content created to boost consumers' trust.
This type of content provides valuable insights into customer experience and what customers think about a brand or product. Thus, it is important for businesses to find ways to leverage their UGC campaign so it positively influences reputation management.
1. Monitor Keywords
Relevant user-generated content allows businesses to monitor and track customer feedback. Businesses can use keyword tracking to determine which topics or keywords are trending with customers. This information is invaluable in terms of understanding customer needs and crafting reputation management strategies.
2. Increase Relevancy
User-generated content campaign strategies can help to increase a business's relevancy. By consistently engaging with customers, businesses can ensure they stay top-of-mind with customers and that customers feel heard and appreciated. This can be done by responding to questions, comments, and reviews in a timely manner as part of your marketing campaigns.
3. Enhance Brand Awareness
Featuring user-generated content can be used to increase brand visibility and bring in new customers. Establishing partnerships with influencers who regularly share user-generated content about a business can help expand its reach and increase awareness of its products or services.
4. Promote Social Proof
UGC campaigns can be used to demonstrate social proof. Positive reviews from customers help to send the message that a business can be trusted and delivers quality products or services. You can leverage user-generated content as part of your influencer marketing strategy.
5. Increase Traffic
User-generated content can help to increase website traffic. By providing customers with interesting and engaging content, businesses can encourage customers to click through to a business's website and explore further.
6. Improve SEO Performance
User-generated content can be used to improve a business's search engine optimization (SEO) performance. Relevant keywords that are trending with customers can be incorporated into content to ensure pages are correctly indexed and ranked by search engines.
7. Enhance the Customer Experience
User-generated content can help to enhance the customer experience. By engaging with customers and responding to questions and feedback, businesses are able to demonstrate that they care about customer experience. This can increase customer loyalty and satisfaction when you collect user-generated content.
8. Track Competitors
Employee-generated content can provide businesses insight into their competitors. By monitoring what customers are saying about competitor products and services, businesses can gain a better understanding of the competitive landscape.
9. Create Credible Content
User-generated content can be used to create content. Content generated by customers helps to demonstrate that a business is trustworthy, reliable, and knowledgeable about its product or service.
10. Generate Leads
Valuable User-generated content examples can be used to generate leads and sales. By sharing customer reviews and content on social media platforms, businesses can generate more interest in their products and drive leads to their website.
The Importance of Social Media in Reputation Management
Social media has become an integral part of modern life, with individuals and companies increasingly turning to social networks to spread their message, connect with customers, and build relationships. As with all communication tools, social media comes with great opportunities for success and risks associated with it.
In order to successfully navigate these risks and ensure positive brand recognition, businesses must look to reputation management via social media. Reputation management on social media is an integral part of any successful business marketing strategy.
As the most visible form of communication available in the digital age, social media can be a powerful tool for controlling or influencing a customer or public opinion of a brand. By actively monitoring, engaging, and responding to customer comments, businesses can ensure that all customer feedback is being considered and their customer's needs are being met.
Additionally, by regularly posting content to social platforms that adhere to the company's values and mission, businesses can ensure that their brand presence stays consistent and that customers are kept informed.
Not only can a brand's social media be used to communicate and monitor customer reactions, but it can also be leveraged to address and manage customer complaints directly. Receiving a negative comment or review can be daunting, but businesses should be prepared to respond tactfully and professionally as part of their marketing efforts.
There is an opportunity to turn complaints into a customer service success story. By publicly and transparently addressing the situation, a business can demonstrate its commitment to customer service and cultivate customer relationships. Perhaps more significantly, businesses must understand the importance of monitoring their online presence proactively.
With so much of the public's perception of a brand determined by social media posts, it is essential that businesses take proactive steps to protect and amplify their online presence.
Companies should actively monitor customer reviews and comments, recognize positive and negative feedback, and regularly assess their content by looking for opportunities to adjust their tone and better engage their customers.
By noting and correcting customer mistakes, adjusting customer service strategies, or responding to customer inquiries, companies can showcase their commitment to customer service and building strong relationships.
Ultimately, businesses must be aware that all user-generated content platform options can make or break their brand's reputation and must take proactive measures to ensure their presence is vouched for by their customers.
Taking steps to ensure a consistent and positive presence on social media channels will ensure that a brand's reputation remains positive and that customers' voices are heard.
User-Generated Posts and How They Attract Customers
In the digital age, it can be difficult for companies to stand out among the noise and effectively attract potential customers. One way to cut through the clutter and stand out is by leveraging brand-generated content, or UGP.
Brand-specific content created was generated by customers and fans of a product or brand can be a cost-effective way to increase customer engagement and attract new customers. When customers see genuine posts from other customers, it gives them positive reinforcement that the product or service will be beneficial.
This could be a great advantage for any company in establishing credibility and trust. Furthermore, when customers post about a product or service, it can help spread the word to a wider audience beyond just the shoppers on a company's website.
A great way to generate user-created content is to incentivize customers by giving them discounts or rewards for posting about a product. This could be an effective way to drive sales and engagement with a particular product.
Companies should also look for other avenues to leverage UGP, such as creating hashtags or running social media campaigns encouraging customers to post about their experiences. Social media is also a great place to feature visual UGC content, allowing brands to connect with customers more personally.
User-generated photos are a great tool for companies to leverage when they are looking to increase customer engagement and attract new customers. It allows customers to express their excitement, doubt, and other feelings toward the product.
Contact ReputationSciences Today
Taking advantage of user-generated content is a great way to improve your brand reputation. If you struggle to steer the conversation about your business in a positive light, you need a reliable partner.
With a range of customized services, including reputation repair, review management, and review removal solutions, the expert team at ReputationSciences has what it takes to build and protect your digital reputation.
Contact us or call ReputationSciences at  (844) 458-6735  to learn about improving your business reputation by getting a free consultation.