Professional Website Development Increases Conversions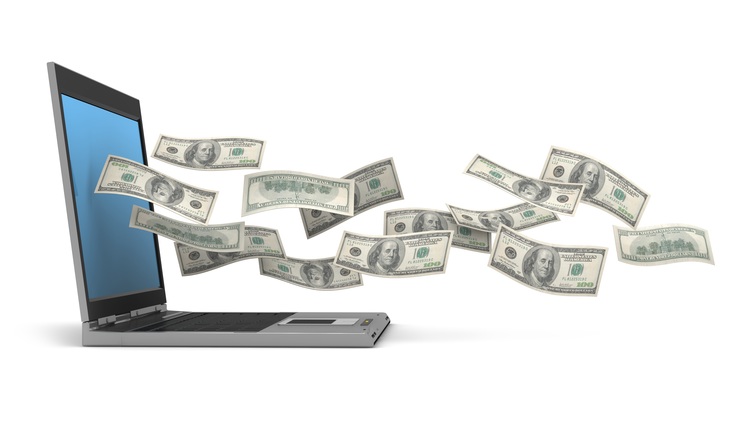 Want to dominate search results? With professional website development, the sky is the limit!
A great website design will blow your mind the second you lay eyes on it. It not only grabs your attention, but also creates an indelible, even unforgettable impression that could potentially warrant a second, third and even fourth visit.
A great website, however, has the power to transform site visits into actionable metrics; to harness and utilize the best aspects of web design, linking, content creation, site navigation, user experience and more to cultivate brand interest, increase site visits and, ultimately, turn clicks into paying customers.
As proven professional website development experts, Reputation Sciences knows a well-built business website does more than generate online oohs and ahhs. It delivers results, growing your brand, and your bottom line, in ways you never before thought possible.
So how do you achieve such a result? Through the process of Professional Website Development, of course.
Your Digital Storefront
As the online home of your business, your company's website serves as the central hub, the Digital Storefront, of your brand. No matter where or how your brand name is discovered by the consumer, your website is where you want them to end up, as this is where you have the most power to control the conversation, inform them of who you are, and to turn interest into transaction.
Your website, your online storefront, is ultimately where you conduct business. It's your bread and butter. Not only should your site attract online traffic on a consistent basis; it should also be able to direct that traffic toward the desired conclusion: sales.
A professionally designed, optimized and user-friendly site, one tailored to your brand and your market, can do just that.
So how do you go about building an effective, profit-turning website?
Map Out Your Digital Footprint
Building the best business site possible requires thorough analysis of who you are, including what to make of brand's current online presence, what your competitors are doing, what your industry is and any/all goals you currently have as a firm.
Careful research and evaluation is essential. Determining the parameters of your brand's digital footprint lights the way through the rest of the website development process.
Create a Plan of Action
Once the research and evaluation phase is complete, a plan-of-action must be developed; one that will effectively determine your site's design parameters and launch.
When set in place, this plan provides a strong framework for building and unleashing a site that accurately and thoroughly reflects your brand, as well as to allow for any needed improvements or additions along the way.
Professional Website Development: Where the Rubber Hits the Road
As a proven leader in Website Development services, we understand how important it is to create a site design that is simple, clear and that truly resonates with your brand's target audience. A design aesthetic that best represents your brand's strengths, that clearly defines who you are and what you offer, and that creates a place the user WANTS to be, is the foundation of good website development.
An easy-to-navigate, user-friendly website design provides your brand the basis for a strong and resilient online presence. For the best chance of success, your site design should incorporate:
The Generation of Engaging, Informative Content
Crucial to the success of any website design is the inclusion of professional, engaging site content; which, when crafted to attract and engage the reader's interest, will go a long way toward establishing lasting impressions, and connections, with potential customers.
More than just a complement to good web design, high-quality website content promotes, informs and engages simultaneously. Not only does good site content provide you a great opportunity to introduce and market yourself to new visitors; it can also provide real value to readers, offering helpful and useful information to your audience in a way that enhances user experience and increases the likelihood of conversions in the future.
An Interactive, User-Friendly Experience
Attention spans are shorter than ever. If your site doesn't provide an easy and enjoyable experience that engages the visitor, chances are pretty good you will lose their interest, and lose it quickly. Losing the visitor, of course, nearly eliminates the possibility of converting that person into a customer, which is always the number one goal of your business's website.
A well-designed site, at its core, is a user-friendly site, providing easy navigability, access and engagement every step of the way. The opportunity for the visitor to take further action, whether that be to learn more about your services or to begin making a purchase, should be apparent and intuitive, giving your company the best possible chance for a successful conversion.
A Mobile-First Approach
Is your company's website designed for mobile compatibility? With Internet access in the palm of their hands 24/7, modern consumers will quickly dismiss any business website with weak mobile functionality.
Without a Mobile-First approach to business website design, your company is limiting the consumer's point-of-purchase options and severely cutting into your bottom line. A strong mobile-friendly website design is crucial to the long-term success of your website and your overall business.
Development Stage
Now that a collaborative, user-friendly design has been laid out, the time has come for comprehensive site development. This is the stage where your design begins to come alive, as developers work to build out the many elements and details of your brand's digital storefront. As your site takes shape, you have the opportunity to make any tweaks or adjustments you may feel better reflect your brand image, as well as those that may provide better functionality.
Test & Launch
Once development is complete, your site is tested to ensure optimal functionality. This is the point where a skilled web development team works out any/all problems affecting site speed, optimization and navigability, and to fine-tune any elements that may still be a little rough around the edges.
A professional development team uses this test phase to make sure your site meets and exceeds a high standard of quality before it goes live.
Digital Promotion
Website Development is a continuous process, one that doesn't just stop after site launch. While it's great to have an attractive online home for your business up and running, it's important to get the word out as quickly as possible, and to do so in a way that optimizes its position in search results pages for the foreseeable future.
Website promotion covers anything from active social media marketing and online press releases to strategic backlinking and more. Creating and controlling the conversation about your brand requires nothing less than intelligent and vigilant brand and website promotion, an essential part of managing and maintaining search engine prominence and strong brand positioning for years to come.