Why Your Business Needs an Online Portfolio: 7 Things to Keep in Mind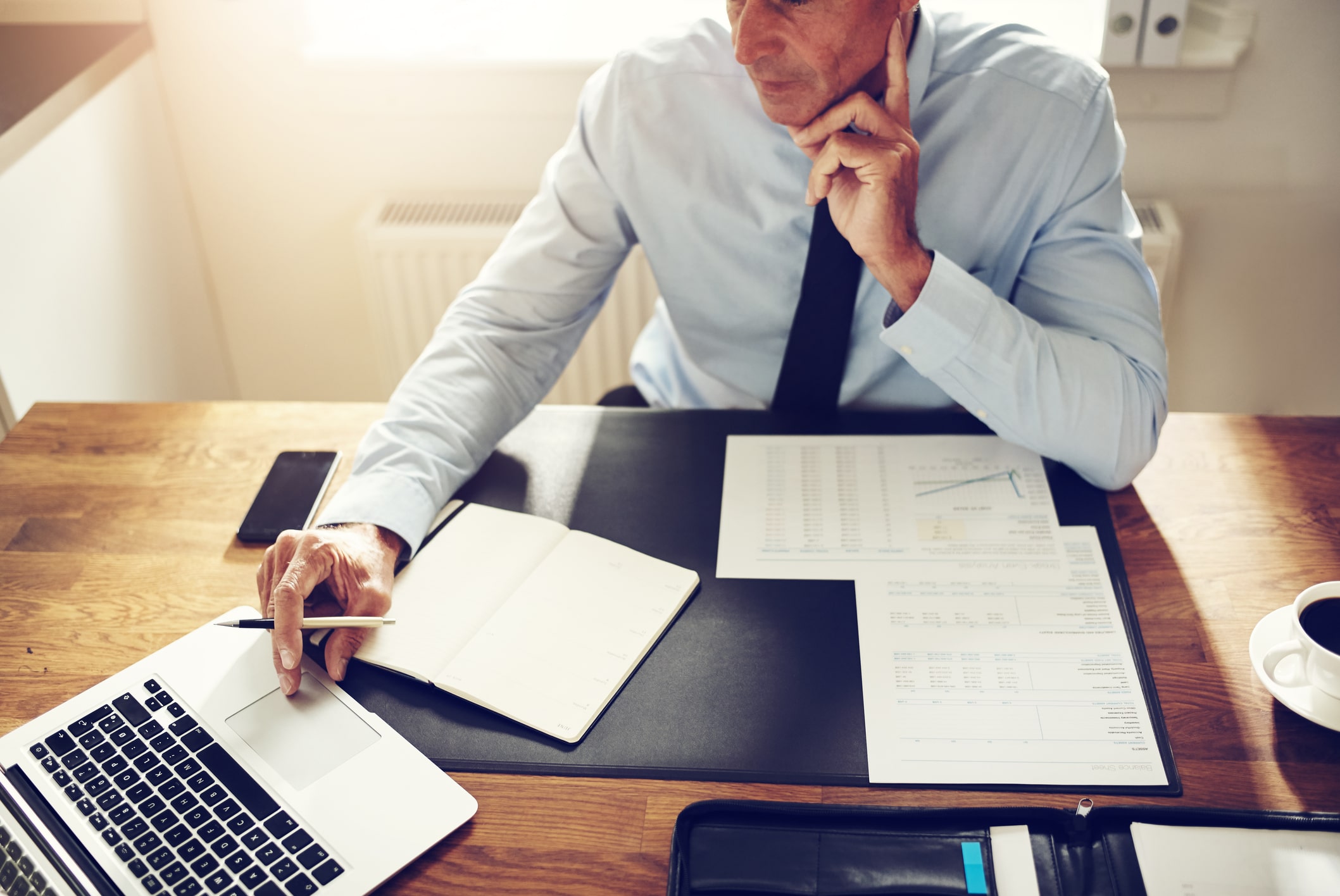 In our latest post, we explore the importance of online image and why your business needs an online portfolio now. 
In the case of Chipotle, the buzz about their food-safety issues dominated the news and social networks for weeks at a time on multiple occasions, negating any advertising efforts. They sparked a federal investigation and numerous lawsuits from customers and shareholders. Online chatter was like an erupting volcano. Wells Fargo was one of the few financial institutions to emerge from the 2008 meltdown with a trustworthy reputation. However, perceptions changed quickly when news broke about bank employees opening millions of accounts in customers' names without authorization. Just try typing "Wells Fargo" into your Google search bar. The top searched phrase automatically populates. It's "Wells Fargo Scandal." Yikes. How's that for an online reputation?
We're not saying that advertising is futile. An effective advertising strategy is more important than ever. However, if your company has other "bad buzz" floating around out there, the absolute best advertising strategy won't save you. How can you encourage your clients and potential clients to find the "good buzz?" Lead them directly to it. Here's why your business needs an online portfolio.
Why Your Business Needs an Online Portfolio?
As the name implies, online portfolios are a compilation of electronic files stored on the Web that are related to your company's reputation. The online format gives you the advantage of a dynamic platform that can continually be updated. It can include multimedia, hyperlinks and other traditional online tools that will give viewers a sense of your company's mission. Traditionally we think of portfolios as the tools of artists, writers, and other creative types.
However, businesses and individuals across industries are maximizing their potential by having an effective online portfolio. Your portfolio can include positive press releases, media coverage, community involvement, professional associations you are part of, as well as samples of your work and testimonials from your customers. You may be asking, "Doesn't my website do the same thing?" and "Can't my clients just Google me to find all the other things not on my website?" Let's consider three scenarios to illustrate how an online portfolio could help each of these companies.
Company A: Best case scenario
They have a great online reputation. The company has received stellar reviews across multiple consumer review sites. They have a social media presence on both Facebook and Twitter. The company is actively involved in the community. Their leaders show up on various volunteer organizations if you do an Internet search of their names. They have won various industry awards that have been covered in the media. A Wikipedia entry exists and is regularly updated with the company's latest innovations. No press or organizational affiliations show up that indicate political leanings. Nothing negative comes back if you do a search of this company or its executives.
Why would this company need an online portfolio? They have stellar search results. However, their search results are so extensive that potential clients, existing customers or future employees would have a hard time digesting all the information, and finding what impresses them the most. For example, a customer is likely to simply Google "Company A reviews" to find out more. This will return their good reviews.
However, they may be considering another company that gets good reviews too. What could help them make a decision? Let them see the full picture of your company. Millennials care about healthy communities, ethical sourcing, social justice and environmental progress. Your portfolio could direct them to your volunteer affiliations, media coverage and community events your company has sponsored. It's like your sales pitch all in one, neat package.
Today's consumers are smart. They know your website is a form of advertising, and it's going to be slanted to show you in a favorable light. While your portfolio is created by you too, it's full of outside sources, testimonials and fact-based data that easily organizes all the positive buzz about your company.
Company B: The opposite of Company A
They have numerous bad reviews on multiple sites. The company has a Facebook and Twitter profile, but they rarely engage their followers. They are too busy trying to stay afloat to get involved in the community, so their executives have no volunteer affiliations. In addition, they have some bad press about former employees or customers that have sued them. Their executives have also had some personal legal troubles that pop up in a search, such as a DUI.
How could an online portfolio help this company? Forbes wrote about "6 Steps to Managing Your Online Reputation," and one of their steps included "put all your content in one place." Having an online portfolio won't erase negative buzz on the Internet, but it will allow you to put everything positive in one place. Newer and high-quality content will replace and "push down" the negative content when users search your company. Company B can develop their portfolio to feature keywords about the company and brand that will push it up the search results page.
Does this really work? Research shows that 60 percent of users click on the top three results on their search page and 75 percent never click past the first page. Create "good buzz" by having your portfolio display in those top results.
Company C: Between Companies A and B
They have mostly good reviews, with a few bad ones sprinkled in. The company has some community involvement, but it's from two years ago, so it's pretty far down the search results page. They also had to declare bankruptcy five years ago, and unfortunately, that is still displaying in the search results.
The same principle applies: Create the good buzz, organize it, and push down the bad buzz. This company sponsored a community event two years ago. However, they have continued to support the same volunteer organization since then. But, that's not showing up in the search results. A strategically-designed portfolio will help users find community involvement, volunteer affiliations, environmental concerns important to the company, as well as testimonials from customers to replace those bad reviews.
Tips for Creating an Effective Portfolio
Design elements for your portfolio have a significant effect on the user's perception. Consider one study that focused on why users trust or do not trust certain health sites. When asked why they mistrusted the site, 94 percent of participants' comments related to design elements and only six percent referenced content. The point is whether you are designing a website or a portfolio, design matters. Consider these seven tips.
1. Curate your content
Firstly, the word curate is defined as "to select items from among a large number of possibilities for other people to consume." Having too much content is the fastest way to ruin your design. Take a look at all your work, media coverage, blogs, employee comments, customer testimonials, photos of community involvement or whatever else you plan to include and carefully choose the right pieces.
Be selective. Remember you are consolidating all the "chatter" your viewer might get if they simply went through the search engine list. Don't give them something that's just as cluttered and complicated. Especially when it comes to samples of your work, it is better to have a few stunning projects than dozens of mediocre ones. When looking for news items, pick the most recent. Viewers will be skeptical of media coverage that is years old. The same goes for community involvement and professional affiliations. Be sure those are current to avoid the embarrassment of someone checking and discovering you are no longer part of a certain organization.
2. Keep the design simple
Less is more. Your online portfolio should be straightforward, with your content as the focal point, not a distracting design. Forget the fancy Flash applications, pop-up buttons, and banners. Use simple navigation to create a visual environment to showcase your online presence. Simplicity will allow the attention to be on your work and accolades. Use the fewest amount of sections as possible. For example, you might have a gallery of work, news coverage, community involvement and customer testimonials. To further simplify, add testimonials to the actual work product you are featuring. This is a great way to build trust. Don't forget a "contact" or "about" page, so viewers will know how to find you. Simplicity also applies to your content. When writing, remember the three C's:
Clear:

What is your main message? Sum it up in one sentence and relate every bit of content back to that purpose. If something doesn't go with the main message, leave it out.

Concise:

Get to the point. Say what you need using the fewest words possible. Use short, punchy sentences to deliver a stronger message.

Correct:

Poor grammar is just embarrassing. Check spelling and punctuation carefully. Have someone else proof it for you, even if you use an electronic proofreader.
3. Get personal
Include a bio or "about us" section that helps the user to get to know the company. This could include a personal story from the owner or a story about how the company got started. "Company C" might even use this opportunity to address their bankruptcy from five years ago, and how they successfully turned the company around. Add validation with external details. Anchor the bio with details that show the company's connection to the community and their industry. Include notable clients, positive press, publications that have featured the company or its executives, and professional affiliations. You might decide to drop the community involvement or news section of the portfolio and just address those things in the bio. This is the company's chance to display an approachable personality. Talk about successes and failures. Let the users get to know the people behind the name.
4. Make sharing easy
What better advertising can you get than a user sharing your work on social media. Make this easy by including buttons to share on your pages. Conversely, remember to share your own work on social media whenever you add new projects, directing your followers back to your portfolio.
5. Consider including your blog
If your blog truly adds value, include it. If not, don't clutter up your space with it. Do you update your blog frequently? Does it represent where you are professionally in your career? Does it really add something? Answer those questions before adding any new feature to your portfolio.
6. Stay current
Effective portfolios are never static. As you create new work, win awards, join community fundraisers, receive news coverage or simply take on a new client, update your online portfolio. Remember to weed out the old and continue to practice careful curation.
7. Be easy to contact
Even if you have a specific "contact" page, be sure every page of your portfolio includes a "contact me" section that stands out. Don't make potential clients work hard to figure out how to contact you. Include multiple methods of contact, including phone, email, and social media.
So, view your online portfolio as a powerful tool to direct potential clients to everything published online about you. Which is better: to leave what they find up to a search engine or carefully direct them to everything you want them to know? Your business needs an online portfolio. Let Reputation Sciences™ help you showcase your business online. Our professional staff knows the importance of building and maintaining a positive online reputation, and why your business needs an online portfolio to get there. Contact us to learn more.