How to Keep a Good Reputation: Your Guide for 2022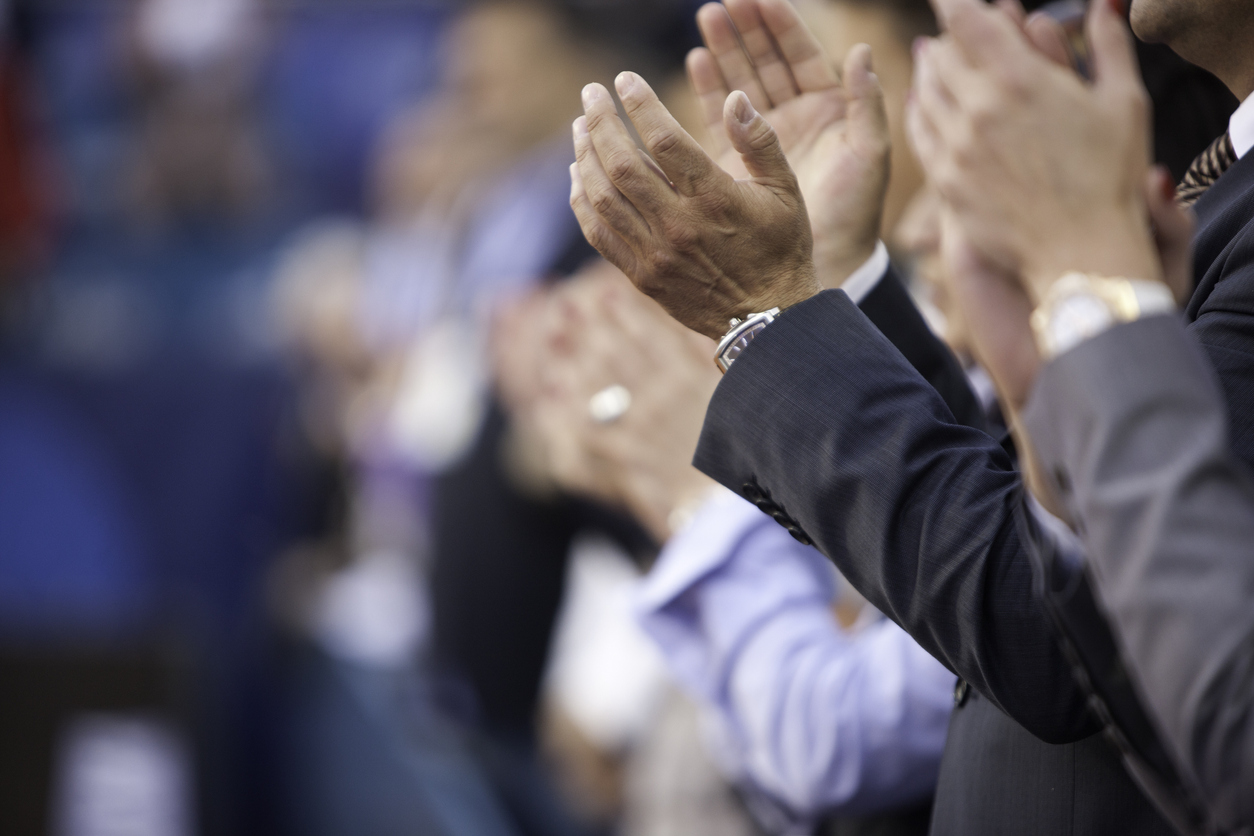 "A good reputation is more valuable than money." This quote by Latin writer Publilius Syrus sometime around 40 BC has never been more relevant than today. You've worked hard to establish a strong and trusted company reputation and brand. Yet maintaining a stellar business reputation takes vigilance and a concerted business reputation management strategy. Negative reviews or any type of missteps can tarnish a business's reputation with all the goodwill you've created over time ruined in an instant in the age of social media, #MeToo, and a cancel culture. You may lose customers, revenue, and, most importantly, trust.
What Is a Positive Reputation?
One's reputation is often based on external perceptions, how people — the public at large, stakeholders, competitors — perceive you, your personal brand, and your company brand. It begins with how you define your business (your mission statement, value proposition), including your company's internal culture and the core values you've established which are then shared with and embraced by everyone throughout the company. According to a senior lecturer at the Manchester Business School, about 50% of a company's reputational management comes from the CEO with the other 50% coming from employees.
Your core values may include integrity, transparency, empowerment, and trust. These values are conveyed throughout the company and in your branding (name, logo, tagline, design, company voice, and tone); corporate communications; marketing materials (emails, press releases), including your online presence (social media accounts, website, Google reviews, blog, online reviews, etc); customer service; and actions. Your values are the foundation of your reputation. A positive reputation is perceived as trustworthy, credible, reliable, and desirable.
Importance of a Good Business Reputation
A good business reputation provides you with key advantages:
It helps you build trust and a customer's loyalty. Customers will continue to buy your products and services even during difficult economic times; it's human psychology for us to be loyal to those we can rely on time and again and whose company's reputation is impeccable (or at least close to it).
Customers will become your advocates. Those with a great customer experience will tell friends and family about your products and/or services and will also write positive reviews, giving your company five-star ratings in their online reviews. Depending on the type of business you own, customers may even become influencers for you, especially if your target demographic is younger and scrolling through Instagram and other social media platforms day in, day out.
Your company is better able to help your human resources department in attracting prospective employees and retaining top talent. People want to work for companies with a great business reputation. Candidates will research your business reputation online before applying for a position to see whether you have a good reputation in the industry.
You'll gain a competitive edge and strong market value. This will better enable you to distinguish your brand from others in your niche industry.
You'll see increased revenue and profits. Companies with a positive business reputation and higher ratings online get more business.
You'll be better able to withstand negative reviews and a potential PR crisis. A solid company reputation will help you face reputational risk as a result of an incident or mishap.
The Internet's Impact on a Positive Digital Reputation
In the past, businesses communicated and maintained their company's reputation with television ads, print ads, and, of course, great customer service and word of mouth (referrals). But the Internet and social media have changed much of this. People, of course, still expect and demand great service, but they people can now access all kinds of information online before even deciding to do business with your company.
Businesses are under a microscope and every action and inaction is scrutinized. Consumers read online reviews, online conversations, negative feedback (about a product or service or an individual at the company), and visit review sites to gain insight into what customers love about a company and what they don't like. A company's reputation can be damaged easily. Therefore, it's critical to have a strong online business reputation management strategy in place.
Gen Z and Millennials Look at a Company's Reputation
While everyone wants to do business with a company with a good reputation, this is particularly important for Generation Z and millennials, who rank reputation importance at the top of the list of the companies from which they choose to buy products or utilize services. Every decision they make involves looking online first, including social media posts and comments. They will check out your company's online reputation to get an idea of the brand's authenticity and transparency along with the business's ESG (Environmental, Social, and Governance) initiatives.
If there have been any missteps throughout the company's history, these generations are looking to see how a brand managed them. Was the business forthright? Did the business immediately issue a statement that said it's directly responsible for the misstep? Did the business apologize and seek to improve where it may have gone wrong? The same goes for personal reputations. Are individuals taking responsibility and/or explaining the facts around an incident that reflects badly on them? No doubt, in the age of social media and "gotcha journalism," a company's online reputation is key to its continued success.
How to Keep a Positive Reputation Online
Your business reputation can be maintained with a strong reputation management program in place. A business reputation management strategy is designed to boost and keep your online reputation positive and protected. Your online reputation can be managed by an experienced online reputation management (ORM) company along with your internal reputation management department if one exists. Smaller companies that don't have internal resources should turn to a business reputation management company for managing corporate reputations online.
The Basics: Online Reputation Management Strategies
Reputation management in today's digital era involves the following initial strategies:
Begin by Googling/searching your company name to see what comes up and note positive and negative results. Are most of the search results positive? Or is there negative information coming up that will result in a damaged reputation?
Monitor searches paying particular attention to reviews and conversations and comments. Regarding negative reviews or comments, improve any issue that is causing the problem and resulting in dissatisfied customers. Respond politely to any negative comments in a timely manner. Don't get frustrated even if you know what is being said is not true.
Visit review sites to see what customers are writing. Thank those who are saying positive things and again address any negativity.
Great Tips: Create Positive Content for Reputation Protection & Management
To protect your business online, a reputational management company will develop a strategy that incorporates creating and posting positive content. This is a strategy employed by many in the business world to affect reputation in creative ways, avert potential threats you may be concerned about, deal with any PR disaster to minimize reputational risk, and for rebuilding trust.
Write articles or have articles ghost-written for you individually or on behalf of your company on relevant topics that are germane to your business and your own interests. Get these articles published in magazines like Entrepreneur, Fast Company, Forbes, CEO World, and other publications to establish yourself as a thought leader. The more articles you have published, the more positive content will appear in searches. Any negative results in search will eventually rank lower on the page and disappear with the right strategy.
Write articles sourcing you as the expert and have them posted on authoritative sites and multiple channels with links to your LinkedIn profile, Twitter account, Facebook, and other platforms.
Optimize your website, including your About Us page and bio, for search with keyword phrases. Include imagery related to what your brand is all about and optimize the photos with keyword phrases.
Implement a monthly schedule to have a blog post added to your site on a weekly basis. This will help boost your search rankings with positive content related to your business. Your customers will learn more about what you are doing and have to offer via a fresh, new blog post. You will also drive more traffic to your site for new customers, and new employees will better understand your business and values, as well.
Update your business page everywhere — on Google, LinkedIn, and all social media platforms. Post positive things regularly on social media about the company, along with promotional messages that engage your customers, including the excellent service you offer. This will also help drive new customers your way.
Ask your happy customers to visit review sites pertinent to your business, like Trip Advisor, Angi, Google Customer Reviews, Amazon, Better Business Bureau (BBB). Ask them to write a review, and talk about their experience with you. Again, your customers are your best advocates, those that can help tell your story and help you build and maintain your reputation. Customers are more than happy to write reviews.
A Good Reputation Strategy Is Ongoing
Keeping your reputation positive is important and should be continually a top-of-mind strategy. Remember, it's not a one-and-done deal. Any type of bad news can ruin a company and its reputation so you want to consistently be on top of creating positive news and content about your business and engaging with your customers and stakeholders. Being engaged means looking at the important facets of your company and determining what you should feature when developing content that resonates. Some tactics come with lower costs than others — like asking your customers for reviews. This doesn't cost a thing but will go a long way in building and maintaining your company's reputation.
If you've had some bad press, you may consider getting a couple of focus groups together to determine how best to address any negativity via press releases, advertising, social media, and other methods as well as via an online platform like Zoom or holding a video conference to speak directly to your customers and stakeholders. Be sure your body language is in sync with what you are saying. Honesty is key.
Reputational risk is a critical issue that all companies need to manage. Without a positive reputation, consumers and stakeholders question everything about a business — its products and services, its market values, and how the business operates.
Contact ReputationSciences Today
Whether you are a business owner or an individual, you know that how to keep a good reputation is a complex and challenging process. That process has to be comprehensive. It has to include not just your website, but a variety of outlets (such as review sites) that tend to rank highly across industry searches. But that doesn't make it impossible.
A reliable partner, in fact, may be just what you need to get started. Contact us to learn about and begin to implement the nuances of search engine optimization for managing your business reputation.