Google Review Bot: Is Google Review Automation Worth It?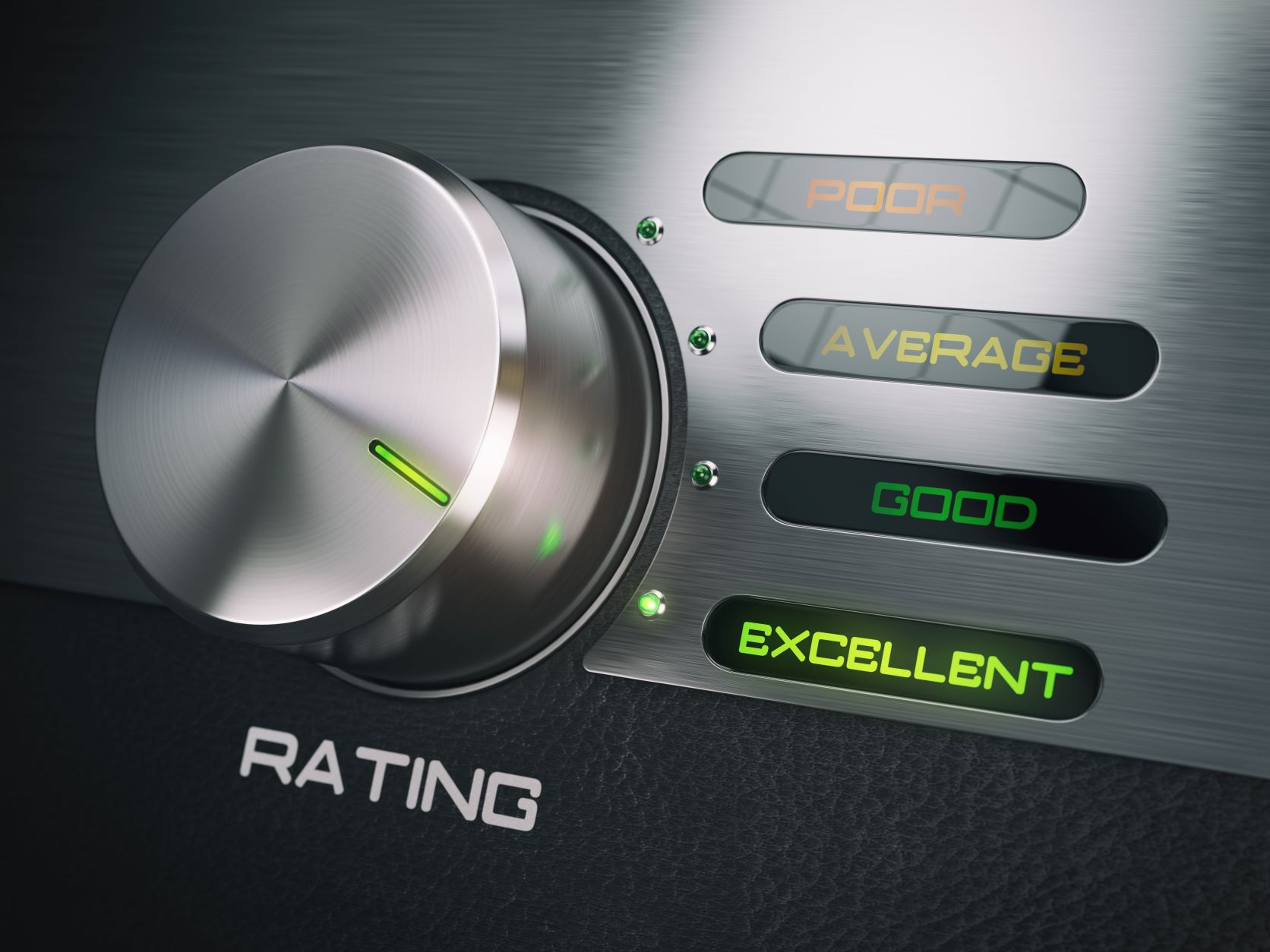 A Google review bot can be extremely useful if your business relies heavily on customer reviews to build its brand. These bots let any local business directly reply to Google reviews online.
You can use these bots to detect and respond automatically when your business name receives Google reviews. The bots are designed to detect and respond to any Google reviews online automatically.
The great thing about a review bot is that they are easy to set up, and once activated; the bot will continuously monitor more Google reviews within a matter of minutes. With the help of these review bots, you can keep your business account active whenever you get positive reviews or negative Google reviews.
Bots will also alert you whenever new Google reviews come up, or your business profile receives customer feedback. On top of this, bots will also detect any negative reviews that use offensive or inappropriate language and flag them to ensure that all the reviews remain appropriate to your business profile.
By tracking negative or positive reviews, your bot can respond accordingly, allowing you to stay on top of more Google reviews whenever you receive them. Let's get into it.
What are Google Review Bots?
There are two types of Google review bots for your website; one that helps you respond to reviews and one that generates fake reviews.
Bots that Respond to Reviews
Bots for Google reviews are automated programs designed to review online products and services. They are used to provide unbiased feedback on different products and services and provide valuable insights into how buyers feel about a particular offering.
With an automated response, you encourage good dialogue with your clients, which can turn negative reviews into positive ones. The rule of the game is to be able to respond to these online reviews as fast as possible.
Whenever a review is posted, these bots gain valuable insights and reply immediately while you read reviews and come up with a personalized answer. Clients can follow the dialogue on how you answer the questions and complaints. As you handle them professionally, you will create marketing scripts to attract new buyers.
Buyers then use this feedback to make an informed decision when purchasing your product or service.
The bot scans Google search to look for any Google Reviews on Google maps, Facebook business, or any business listing website. You can aggregate the seed data and export Google reviews to have updated information on what people are saying about your business.
While a free Google review bot is out there, it often comes with very limited features. Sometimes a free account only limits you to a few Google reviews with a paywall for you to access more reviews.
With a bot, you won't have to open Google maps, your Facebook business page, or review platforms to monitor whenever buyers leave reviews manually. Although more reviews are good for SEO ranking, you want those messages to contain positive messages to help support the growth of your company.
You can use this bot to look and see what users say about the business to get insight into what you can change, support, or decide to improve.
Bots that Generate Google Reviews
Bots that generate reviews on Google basically pump up your website by providing automated feedback. The good thing is that you can control what's being said about your website.
However, fake reviews also hurt your SEO and can prevent your links or URL from being widely viewable on the web. If you want to protect your page and URL, it is better to cultivate organic reviews and engage with them.
When you engage in dialogue, the review link also ranks higher. As long as you provide proper insights to queries about your business on sites like Quora and other places that welcome feedback, you can cultivate a healthy link ranking and see your page rise through the search results.
For the sake of this article, we'll be talking more about the bots for aggregating and replying to a page instead of the ones capable of leaving a fake review.
Advantages of Bots for Google Reviews
Bots for Google reviews are growing into handy software for a company by offering a wide range of advantages that can help to improve user satisfaction and drive sales. Here are the five main advantages of using a bot.
1. Automated Review Collection
One of the biggest benefits of using a bot is that it can automate the Google reviews collection process. This saves you time and money, eliminating the need to manually review every new review posted on different websites. You can customize these bots only to collect Google reviews from customers who have used your product or service.
2. Increased Visibility
These bots can help increase your business's brand visibility. They can quickly collect feedback from various sources, including local directories, social media, and many other websites, and can be programmed to provide an automated reply.
This increases the chances of potential customers finding your business because of the engagement on those reviews. You'll also be presented with potential options to add the users that post the best reviews to your email list.
3. Improved Customer Satisfaction
Another advantage of using a bot is that it can help improve buyer satisfaction. Collecting and responding to Google reviews ensures that your customers get the help and support they need, leading to a better customer experience overall. The more reviews you can see in real-time, the faster you'll be able to give a solid reply.
4. Increased Customer Engagement
Bots can also help to increase customer engagement by allowing you to quickly and easily respond to a new review and interact with customers. This can lead to increased loyalty and trust, which can, in turn, increase your conversion success rate.
5. Increased Insights
Finally, these bots can provide valuable insights into your customers through Google reviews. Collecting and analyzing feedback allows you to gain valuable insights into buyer preferences and behavior, which can inform marketing and product development strategies.
Disadvantages of Google Review Bots
While they are often used to help you promote your products and services on Google through proper dialogue, they still have some potential disadvantages. Here are five of the most common disadvantages of using review bots:
1. They can generate fake dialogues
One of the most concerning disadvantages of using bots is their potential to generate fake dialogues, which can misrepresent an offering. Fake dialogues can damage a company's reputation and give potential customers a false impression of the product or service offered. Fake dialogues happen when these bots reply to Google reviews with the wrong answer to a question, complaint, or insight.
2. They can be expensive
While bots for reviews offer you a quick and easy way to reply to feedback, they can also be costly. Many companies may not have the budget to invest in review bots, making them inaccessible to a thinly spread business.
3. They can be difficult to manage
Since these bots are automated and require no direct input from you to use them, they can be difficult to monitor. Because of its autonomy, you risk damaging your company name if a bot's reply to reviews doesn't make sense or comes out inaccurate.
4. They may be a target of manipulation
Competitors or malicious actors can use review bots to create negative reviews of a company's offerings, damaging its reputation and reducing its sales. If you've noticed that you've been bombarded with negative reviews, it makes sense that a competitor on the internet could be targeting your business.
A great place to start is by pointing out that bad actors are using a bot to attack you by creating a post or article showing links to how the reviews are not organic. If you can track the website trying to create these false negative reviews, you can decide to report them. In extreme situations, review removal services can work to overcome any reputational threats you encounter when your bot is manipulated by bad actors.
5. They may be unreliable
Even if a company can find a reliable review bot, there is always the risk that the bot may malfunction or generate inaccurate dialogue. This can spread inaccurate information about an offering, damaging the company's reputation.
A business using a bot must train it to provide accurate replies. You should use all the necessary information from previous reviews to create templates for replies on your page.
What Questions to Ask to Decide Whether to Get Auto-Reply Review Bots
Your company relies heavily on customer reviews, and bots are an excellent way to cultivate them. But before you jump in and start using these bots to manage your Google reviews, there are a few questions you should ask yourself to make sure it's the right tool for you.
1. What type of feedback am I looking to get?
Review bots can help you get more credible feedback by providing good dialogue, but you must ask yourself what type of feedback you want. Are you looking to get more unbiased, general reviews? Or are you seeking specific, detailed feedback on your products and services?
If you're wondering if bots will help you generate more leads by providing good points and replies to queries, you can do a test run before you purchase a more extensive plan.
2. Does it integrate with my existing review system?
Bots can handle much of the work for you in collecting reviews from Google. But you must also consider how it integrates with your existing review system. If you have an existing review system, you'll want to ensure that review bots are compatible and can help streamline the review process.
If not, you'll also want to consider whether it is practical to create a new system for a bot.
3. How easy is it to set up and use?
Bots are designed to be relatively easy to set up and use, but they can still be confusing if you're not tech-savvy. Before you leap, take some time to familiarize yourself with the platform and make sure you understand how it works. You should also consider if you need additional help or support getting the bot up and running.
4. How much does it cost?
Bots offer a variety of pricing plans, so you should know your budget before you start. Be sure to factor in any additional features or support you might need, as well as any upfront costs or hidden fees you might need to be aware of before you sign a purchase.
5. What type of customer service and support do they offer?
Bots are powerful, but even the best tools can have glitches or issues. When considering using bots, understand their customer service and support. An online video tutorial, FAQ, and customer support forum are all important when choosing the right tool for your business. It's important to point out that you can also have developers create custom Google bots if you want special features.
Organic Reviews Vs. Google Review Bots
In the age of digital marketing, reviews are an important part of gaining customer trust and building a good online reputation. Consumers rely heavily on reviews to make informed shopping decisions.
As such, it can be tempting for businesses to use Google review bots to try and boost their ratings. However, this practice has several drawbacks and isn't nearly as effective as organic reviews from real buyers.
Your site link can suffer the consequences if you regularly bombard yourself with fake feedback via bots.
Organic reviews accurately assess a business's level of service and customer satisfaction, are based on real customer experiences, and provide valuable feedback. By reading organic reviews, potential buyers can better understand what to expect from a business. They can make an informed decision about whether or not to make a purchase.
On the other hand, reviews generated by Google review bots can provide a false sense of customer satisfaction and harm your site link. Fake feedback created using bots is generally not based on real customer experiences and can contain inaccurate information.
Not only are Google review bots unreliable, but they can also potentially damage a business's reputation, not just in terms of SEO hiding their link but also in terms of user perception. By using bots to generate feedback, businesses engage in unethical practices and could be subject to legal action. Google may also take action against businesses that use review bots and revoke their listing link in the search engine.
How to Get Organic Reviews
Organic reviews can be a great way to boost your online business. Feedback can help build trust and credibility, translating into more sales and successful business. Here are five tips to help you get more organic reviews.
1. Reach Out to Your Customers
The best way to get feedback is to ask your customers to leave one. You don't have to be pushy about it; simply ask them for their feedback or if they would be willing to leave a review. You can even offer incentives or discounts for customers who leave feedback.
2. Utilize Social Media
Social media is a great platform for promoting your business and getting customer feedback. Reach out to your followers and ask for their feedback. You can even use social media ads to target potential customers and ask for feedback in return.
3. Create a Review Funnel
A review funnel is a great way to ensure that you're getting reviews from your buyers. You can set up automated emails after a customer has made a purchase, asking them to leave a review.
4. Respond to Reviews
It's important to respond to customer reviews, both positive and negative. Responding to reviews shows that you're engaged with your customers and willing to take their feedback seriously. This can encourage more customers to leave reviews.
5. Leverage Influencers
You can work with influencers to help promote your business and get more organic reviews. Reach out to influencers in your niche and offer them incentives to promote your offerings. This can be a great way to get more organic reviews.
Contact ReputationSciences Today
If you've been swarmed with negative feedback and have no idea how to diffuse the situation, we've got you covered. The review management process can be complicated and confusing at the same time since you'll have to blend in a little bit of technicality with a few PR skills. With proper bot creation, you'll be able to automate how you handle feedback and let it positively impact your business.
You need a reliable partner that knows exactly what bots you need to deal with feedback. Contact us or call ReputationSciences at (844) 458-6735 to learn about what bots to use when dealing with reviews.