How Yelp Review Management Can Benefit Your Business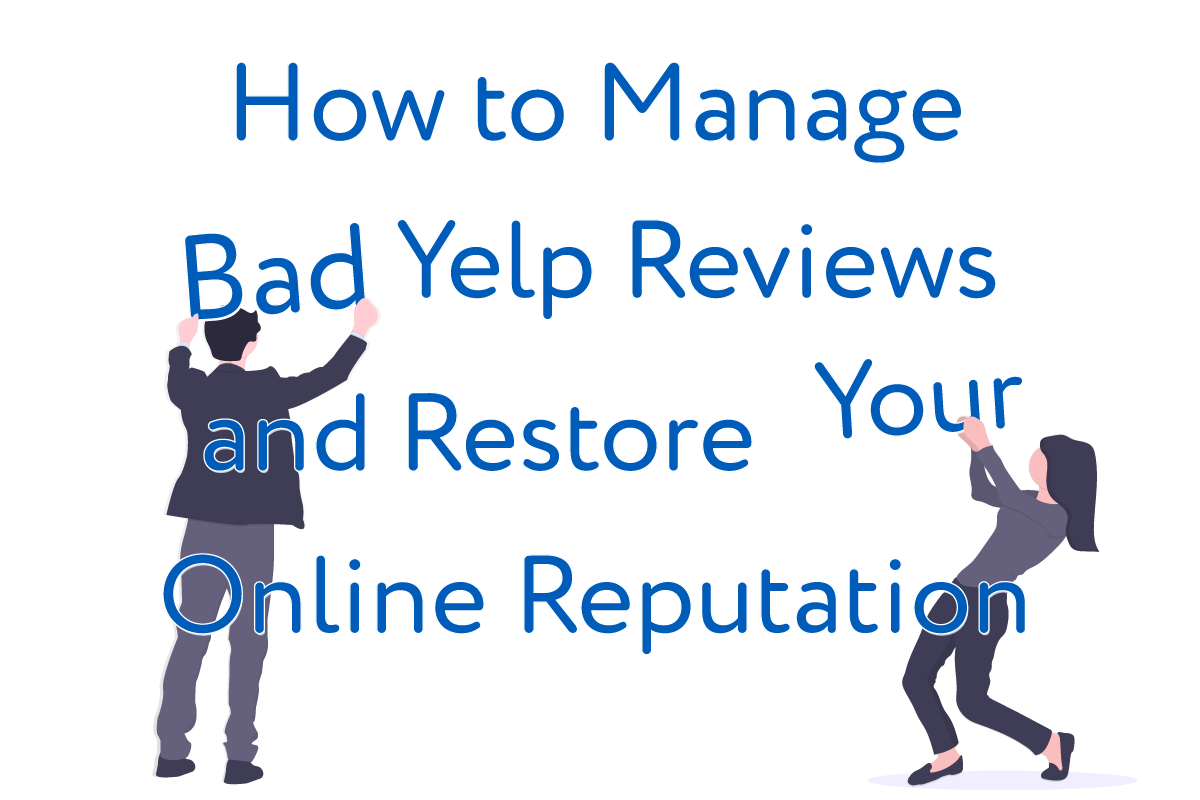 Yelp review management is the art of keeping your online reviews balanced and fair. This article will share with you the importance of Yelp reviews and how you should balance positive reviews and negative reviews.
Online reviews are sometimes the first thing that potential customers see. If your website is bombarded with bad Yelp reviews, this could impact how a customer would feel about your business.
The good news is that Yelp reviews management can help you maintain a positive first impression by deleting negative reviews that violate its Content Guidelines.
Fake reviews can also get in the way of genuine feedback. Ideally, you should remove all fake reviews to ensure that only legitimate reviews remain on the review site.
Let's learn how managing your Yelp reviews can help your online reputation.
Why Are Yelp Reviews Important to Many Businesses?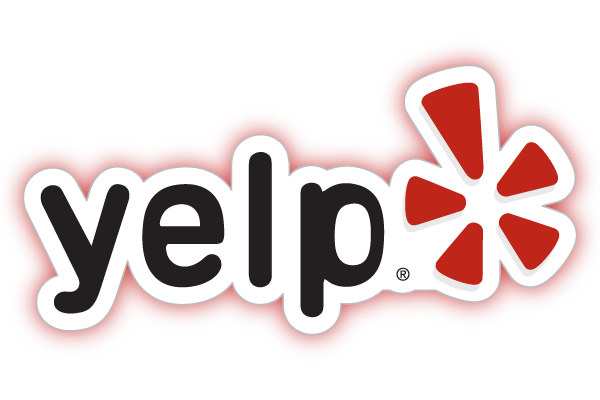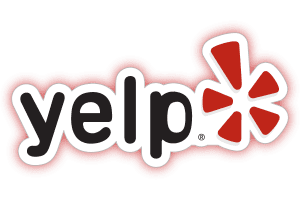 Yelp Reviews help businesses build an online reputation. For good reasons, review sites like the Yelp business page are extremely important for business owners.
While the main goal is to have many positive reviews and negative reviews, this does not always happen. Sometimes, no matter how much you try, you will still receive negative reviews from people that had a poor customer experience.
The good news is that the more positive reviews you have from happy customers, the more likely you will give new customers a good consumer experience. This is because positive reviews influence the customer's mind to look for the good parts of your business.
On the other hand, if your business page is bombarded with negative reviews or negative comments, this can hurt other customers' experience. Over the past decade, great businesses have been employing online reputation management to ensure that each negative review that violates Yelp's terms is removed.
Fake Yelp reviews, whether negative or positive, is not beneficial for businesses. This is because the fake Yelp review gives possible customers a fake standard of what they might expect.
Here's why Yelp reviews are good for businesses.
1. Increased Visibility
Yelp reviews provide businesses with increased visibility and exposure. Not only does this increase the likelihood of a person finding and considering the business, but it also allows the business to showcase its services to potential customers more effectively.
A single positive review can go a long way, especially if it comes from a popular commenter on the review sites.
2. Increased Credibility
Customers are more likely to trust a business with multiple good reviews from other platforms such as Yelp. This can help a business stand out from competitors and encourage more customers to visit their business.
Positive Yelp reviews help increase your credibility. Although a negative review or two is fine, ensure negative Yelp reviews do not overpower your Yelp page.
3. Improved Customer Service
A business can use Yelp reviews to understand its customers and areas for improvement better. This allows the business to change its services or products to meet customer expectations better.
A negative review often tells you what the customer did not like about their experience. Some local businesses use review sites to determine what they should improve about their service.
4. Easier to Monitor Performance
With Yelp reviews, businesses can easily track their performance over time to see how they are improving or where they need to focus more on work. If a negative Yelp review persists and you finally address the issue, you can check your Yelp page to monitor if your business has improved.
Some local businesses use the Yelp page to determine if their business has improved.
5. More Direct Feedback
Yelp reviews allow businesses to get more direct customer feedback to provide a detailed insight into the customer's experience and any comments or suggestions they may have. This can help businesses make changes for the better and strengthen their brand.
Why is Review Management Important?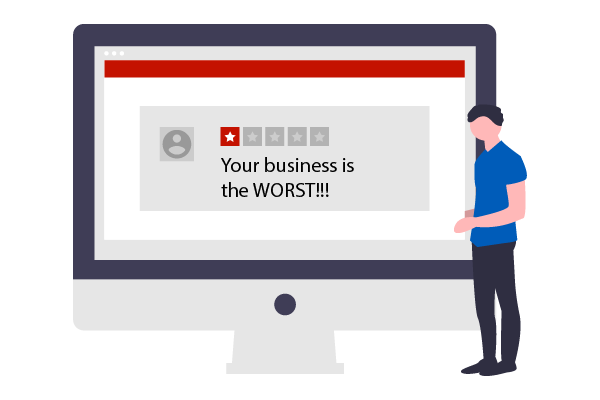 A reliable business owner would not want their Yelp business to be filled with negative feedback. This is because of how constant bad reviews might overpower positive real reviews.
Some people like to use the Yelp review filter to look directly at the negative search results showing every bad review Yelp users posted about your business. As a business owner, you should learn how to remove negative Yelp reviews and apply review management to keep a healthy balance of reviews on Yelp.
The goal is not to fake your profile but to learn how to handle negative reviews so they won't affect your business's Yelp listing. As a business owner, there are three reasons you should manage those glowing reviews on your business account, whether positive or negative.
Here's Why You Should Manage Your Reviews on Yelp:
1. Strengthen Relationships With Customers
By responding to reviews and engaging with customers, you can show customers that their opinion is valued and that you care about their experience. This kind of positive customer service can help strengthen the relationship between you and your customers, create a feeling of loyalty, and increase customer satisfaction.
Review platforms are designed to allow businesses to connect with their customers and deal with whatever concerns might arise. While more reviews is posted by the Yelp community daily, business owners need to learn how to remove Yelp reviews that violate the Content Guidelines of Yelp's platform.
2. Improve Public Perception
Negative reviews can have a detrimental effect on your business's public perception. Responding quickly to complaints and responding professionally to all positive and negative reviews shows customers that you actively manage your business's reputation and can help maintain a good perception of your business.
A real review lets people on Yelp see what your local business is all about. With a glowing review on Yelp or other review sites, customers can dig deeper into what your products or services are like.
3. Increase Search Engine Visibility
Research has shown that Yelp reviews can positively impact search engine optimization (SEO). Yelp shows prominently in Google search results, and managing your Yelp reviews could improve your visibility in search results. This could mean your business appears near the top of the search rankings when potential customers search for businesses like yours.
One thing that not a lot of business owners do is improve their Yelp profile. Whenever customers leave reviews, try to respond to each Yelp account with a personalized message or answer if possible. If not, you can use a bot to at least acknowledge the review about your business.
Yelp Review Content Guidelines For Business Owners
The good news for business owners is Yelp is very transparent about its Content Guidelines and Terms of Service. If you spot any defamatory reviews or negative posts about your old or new services, you can check the guidelines to see if there is any violation.
If the review violates Yelp's guidelines, you can report it and have it removed.
Here are some review violations that you can report to Yelp:
Conflict of Interest
Employees, friends, relatives, or other related people should not leave reviews for your business on Yelp. If there is an existing conflict of interest that happens to be negative, you can report it to Yelp to have the feedback removed.
Irrelevant to Users
If a Yelp feedback has nothing to do with users and is talking about something completely irrelevant, you can ask Yelp to delete it. Having these nonsense reviews around will only result in clutter for your Yelp business profile.
Not First-Party Reviews
Yelp allows you to express your experiences, but if you are writing about somebody else's experience, this can be seen as a non-first-party review. Yelp does not allow non-first-party reviews because it is hard to describe somebody else's experience accurately.
Explicit or Offensive
If a Yelp review contains offensive or lewd messages, you can report it to the service to have that feedback removed. The online review site is strict regarding feedback that purposefully offend people and spread hate. If you find explicit or offensive comments, you can report them immediately.
Doxing or Private Info Sharing
Posts that reveal private information are not allowed on the site, especially without consent. This includes doxing or providing someone's location without their consent. Yelp is very strict about sharing private information on the platform, including names, locations, bank numbers, financial information, and others.
Plagiarism
You can directly report posts that are a copy-paste of another comment or text. These include spam reviews that are copy-pasted from previous feedback. Spam feedback can be reported under the bracket of plagiarism.
Fake Reviews
If the feedback obviously come from bots or are untrue and you can provide the evidence, you can report them as fake feedback. Yelp is very strict about fake feedback, so if you spot obvious suspicious activity; you can report the feedback for this reason.
Promo Content
You can report the feedback under promo content if a comment promotes something, especially from a competitor. These include obvious promotions or advertising unrelated to your company or your products and services.
How to Remove Reviews on Yelp
If you're interested in helping to fight back against false and unethical feedback online, you can start by flagging them on Yelp. Yelp is a platform that allows customers to share their experiences and feedback on a business, product, or service.
This can be extremely helpful unless shady reviewers leave false or malicious feedback. Fortunately, Yelp allows users to flag this feedback, helping keep the platform honest and reliable.
Flagging a comment on Yelp is a simple process and is a critical part of the Yelp review management ecosystem.
STEP 1: Flag content
If you see feedback that you think should be removed, you can select the 'Flag This' button at the bottom of the post. This will take you to a page describing what is and isn't acceptable.
STEP 2: Select a category
You can choose the category that matches why the feedback should be flagged.
STEP 3: 'Flag This Review'
Once you've selected the category that best suits the review, click the 'Flag This Review' button at the bottom of the page.
STEP 4: Input additional information
You'll then be prompted to provide additional information about why you've flagged the review. This is optional, but the more information you provide, the better your chance of Yelp taking action.
STEP 5: Submit your report
When you're done, click 'Submit,' and your flag will be sent to Yelp. Yelp reserves the right to take action as they feel is appropriate, including removing the review.
So next time you see feedback on Yelp that you feel is inappropriate or misleading, don't hesitate to hit the 'Flag This' button. You can help make Yelp a more reliable source of honest business feedback.
What if Yelp doesn't approve my removal request?
For whatever reason, if your removal request was denied, you may follow up or appeal that decision with the Yelp Support team.
To do so:
Copy the Case Number provided by Yelp in the initial request-response.

Visit the

Yelp Support Center page

and paste that number in the box provided.

Add any questions you have about Yelp's initial decision, as well as any new information you have regarding the review in question.

Enter your email address and hit 'Send.'
While not very likely, following up on the original decision may breathe new life into your request, creating the need for additional analysis that could possibly turn things in your favor.
You shouldn't get your hopes up, but it doesn't hurt to try.
So, what's the next step?
When removal comes up short or just isn't an option, it's time to move on to review responses.
How to Turn Your Yelp Reviews Around
Few things impact a business's reputation as much as online customer feedback. Negative comments can damage businesses, influencing customers to choose another option and driving away potential revenue.
Luckily, there are ways to handle negative statements on sites like Yelp in a way that can salvage your reputation and potentially even convert an unhappy customer to a lifelong loyal fan. These tips are essential parts of your Yelp review management strategy:
1. Always Reply
It is important to start off by responding to all negative statements. It shows customers that you care and you are willing to work with them. Plus, a prompt response can help to prevent escalation of the situation as the customer feels heard. A good response is simple, acknowledging the negative experience and expressing sincere regret.
2. Speak Professionally and Offer Help
When speaking to customers, it is important to remain professional. Even if the review is angry or directed at you, be polite and acknowledge that the customer received a subpar experience. If the customer is still upset, offer to make the situation right. For instance, if there was a mistake made in an order, offer to exchange or refund the item.
3. Reach Out Privately
If the situation permits, reach out to the customer privately after responding publicly. An offer to talk directly can quickly de-escalate the situation and allow you to address their concerns more directly.
Don't forget to thank the customer for bringing the issue to your attention, as demonstrating concern lets the customer know that you take their feedback seriously.
4. Follow Up
Following up after the initial contact is an important part of the process. Taking the time to ensure that the customer's situation has been addressed is essential for keeping your customers happy. A simple "just wanted to ensure your issue was resolved" message can go a long way.
5. Ask Customers to Update their Reviews
If you can make it right, don't hesitate to ask customers to update their feedback. Most customers are happy to do this after a satisfactory resolution. This ensures that your business's reputation stays intact.
Following these five steps can turn bad feedback into a glowing endorsement. By demonstrating to customers that you care, you may even gain a loyal fan who will leave positive feedback. When it comes to maintaining a good online reputation, a few well-crafted responses can go a long way.
Contact ReputationSciences Today
If you own a business, managing your Yelp reviews is important to maintain a good image with your customers. Sometimes reporting feedback can be difficult as Yelp does not always approve of the renewal of this content. Our team is experienced in Yelp review management to ensure your business page stays attractive to new customers at all times.
If your Yelp page suffers from negative reviews, you need a reliable partner. Contact us or call ReputationSciences at (844) 458-6735 to learn about the proper way to manage Yelp reviews.