Fake Yelp Reviews: Defending Your Business from Online Falsehood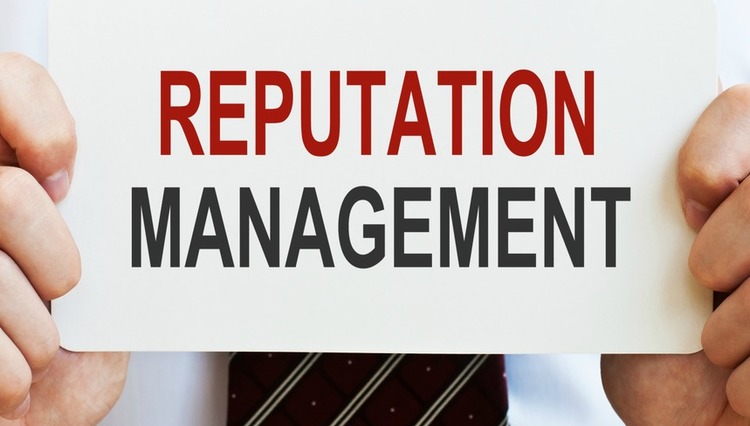 Fight fake Yelp reviews with a comprehensive review management solution today. 
Reviews on Yelp called the Freakin' Awesome Karaoke Express "perfect for a girl's night out." Other social media reviews called the mobile karaoke business a "crowd-pleaser." This excellent social media presence might impress you – especially after you notice those 19,000 Twitter followers.
If, however, you happen to be detail-oriented and take a closer look at the Freakin' Awesome Karaoke Express, you might notice the acronym it forms: FAKE.
The Freakin' Awesome Karaoke Express was, indeed, a fake business. "I made it up and paid strangers to pump up its online footprint to make it seem real," said journalist Kashmir Hill.  But, she says, "I didn't do it to scam anyone." Her objective was to find out how others might use fake Yelp reviews to influence consumers.
Reviewed on Yelp
Millions of Internet users rely on Yelp for information about businesses in their areas: restaurants, auto mechanics, doctors and dentists – you name it. If you've hung out your shingle and the public is your customer base, chances are you've been reviewed on Yelp.
By the second quarter of 2016, some sixty-nine million users were turning to Yelp via mobile app each month. According to Yelp's own numbers, more than 108 million reviews have been posted by site visitors – affectionately referred to as "Yelpers."
That's a lot of reviews. On such a user-driven site, honesty and trust are essential. But plainly there is an enormous potential for abuse, in the form of unfairly negative, and even bogus reviews.
The Trust Factor
Since it launched in 2004, Yelp has become the go-to customer review website. CEO and co-founder Jeremy Stoppelman acknowledges how important it is that users have confidence in the reviews they read. "Maintaining the trust of the consumer is critical to our business," he said.
At least sixteen percent of Yelp reviews are fake – in many cases, written by writers paid to either praise one business or another, or to trash it.
"I browse the Craigslist writing gigs section for ghostwriting and odd jobs I can do remotely," said a woman who supplements her income by writing fake Yelp reviews. She did not reveal her name. She seldom, if ever, visits the businesses she writes about, instead basing her reviews on what other customers have posted. "I look at what people like and didn't like, and look at pictures."
Kashmir Hill, the journalist who made up that fake Karaoke business, said she found plenty of willing writers at "an online marketplace where a good reputation comes cheap. For five dollars, I could get two hundred Facebook fans, or 6,000 Twitter followers, or I could get @SMExpertsBiz to tweet about the [FAKE] truck to the account's 26,000 Twitter fans."
Finding people to write Yelp reviews, she admitted, wasn't quite so easy, but they were there. "I found all these offers on Fiverr.com." The Fiverr site, Hill reports, lists freelance jobs starting at five dollars. "Fiverr makes its money by taking twenty percent of the payment."
Whether from Fiverr, Craigslist, or somewhere else, none of the fake review writers is getting rich. "The pay is sh*t," said the anonymous Yelp reviewer, "but it's kind of fun."
Operation Clean Turf
Fake Yelp reviews lead, inevitably, to murky legal waters. According to the New York Attorney General's office, unscrupulous companies posted ads on Craigslist, looking not just for writers, but for writers savvy enough to cover their tracks. "You must be able to have multiple IPs," the ad said, meaning the numbers, or addresses, that uniquely identify any device connected to the Internet. "The reviews will be only a few sentences long. Need to have some understanding on how Yelp filters works. Previous experience is a plus."
The New York AG wasted no time in setting up "Operation Clean Turf," a year-long sting operation. They set up a fake yogurt business in Brooklyn and began soliciting for reviewers. By the time they finished, they had nabbed nineteen companies engaged in writing phony reviews.
Yelp worked closely with investigators, and Jeremy Stoppelman said he was happy those nineteen companies got caught. Yelp places a consumer alert on the business page of any company found paying for false reviews. "It's obviously a deterrent," he said, "and as more business owners find out that we're out there hunting, and you're likely to get caught red-handed if do…[it's] really going to affect your business."
[sc name="button_netrep_app" ]
What You Can Do About Fake Yelp Reviews
None of this has stopped fake reviews from being written and posted. And you cannot count on Yelp to remove them from its site. "We don't typically take sides in factual disputes and generally allow Yelpers to stand behind their reviews," Yelp says, on its Support Center page.
You have the right to defend your online reputation, but in cases of fake reviews you may feel like the deck is stacked against you. "The only way you can get rid of bad Yelp reviews is if the review itself is deemed inappropriate by the Yelp TOS [terms of service], in which case you can have it flagged as inappropriate, and it will be reviewed," said a blogger on the 39 Celsius website.
Unfortunately, what is and is not inappropriate is a matter of opinion – usually Yelp's. "Someone using four-letter words, or personally attacking you or the business and slandering you falls under inappropriate," the 39Celsius blogger said, "but there are shades of gray in that interpretation."
What You Can't Do
This policy has angered a lot of small business owners who feel victimized by fake Yelp reviews. Yelp is protected by the First Amendment and the Communications Decency Act, so the targets of fake reviews often feel powerless to strike back. For a while there was a website called yelpsucks.com, where you could at least review the reviews. But the last time we checked, the site no longer worked. In fact, the yelpsucks.com URL redirects to Yelp.
Not very helpful. Even if it was, though, the tit-for-tat game means you sink to the level of those who gave you a bad Yelp review – reviewers who, far too often, are posting anonymously, and might even be paid to do so.
Nor is Yelp's advice very helpful: is there's a false review, "post a public response in order to clear up any misunderstandings."
Defend Your Online Reputation
The first thing to do is to claim your business on Yelp. In this day and age, you should consider that a standard business practice. By claiming your business on Yelp, you are positioned to immediately defend its reputation.
If a false review is posted, you can:
Call On Your Best Customers. Your best customers will probably be happy to provide you with a positive Yelp review. Be prepared with business cards that have your Yelp address already printed on them. You can sweeten the deal by offering select customers a discount in exchange for a review.
Get Customer Testimonials. These can be very effective. Ask your best customers to provide you with positive feedback. Video testimonials are extremely powerful, and you probably have video capability on your smartphone. Put the videos on your YouTube channel and link them back to your website.
Create Awareness. Develop materials you can post inside your business that encourage reviews.
In the most serious cases, it may be best to get professional help. Reputation Sciences™ is a leading Brand Management and digital marketing company with review management services that provide solutions to false or negative online reviews. You have spent years building a successful business; don't let fake Yelp reviews drag it down or destroy it.
[sc name="form" ]