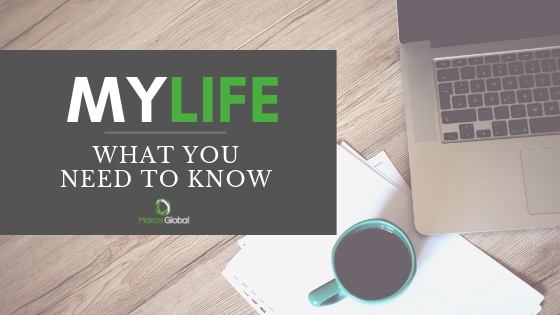 What You Need to Know about MyLife
If you've ever Googled your name, you have likely come across a listing for mylife.com—a data-aggregate site that makes it easy to find personal information about yourself, or anyone else, throughout the web.
But if you go a step further and click on the link, you quickly discover what sets MyLife apart from others in the people-search industry—the opportunity to view your personal:
Reputation Score
Unlike other data-aggregate sites—those that offer address histories, court records or contact info for a small, one-time fee—MyLife offers the opportunity to learn your very own Reputation Score, that which is generated using all records, details and reviews pulled from around the web.
How does it work?
Once you enter your name and zip code, MyLife crawls public records sites and social media platforms across the internet in search of items with your name. After gathering all publicly-available info surrounding your name, age, location, contact information, work history, court records, address history and so on, mylife.com uses that data to create a background report.
Details from this report are the plugged into the site's proprietary algorithm, which is used to calculate your approximate reputation score. This score is provided on a 1-5 scale—1 being "bad," 5 being "good."
What details do they provide?
MyLife's user-friendly dashboard features your reputation score and background report side-by-side—though it's the background data that offers the most detail on what's out there about you on the web.
After scrolling through your customized report, you'll see a brief summary of your personal bio, home and auto ownership records, licenses and permits, court and arrest records, contact info, social profiles, job history and family and friends' data—as well as any reviews or ratings people have posted about you online.
This tends to be a minimal, barebones report, as more specific information can generally be accessed only after signing up for a MyLife membership.
They have all this info. What can I do?
The fact that personal data like phone numbers, work histories, home addresses, and friends' and relatives' info is so easily accessible on the web can be a scary thought—particularly with so many competitors, hackers and criminals waiting to use it against you.
Fortunately, a MyLife Reputation Score can provide an important heads up–serving to highlight not only what digital items pose a threat to your online privacy, but also any online negativity that could be dragging down your reputation and they're overall impact on your online image.
And once you have a more complete picture of your digital presence, you can begin to take meaningful steps toward creating a stronger, more secure and more positive presence online.
Your Online Reputation Experts
If you're looking to take steps to secure your online privacy and improve your Reputation Score, we can help. With next-level digital technology, insight and experience on our side, our team can provide the personalized online strategy and solutions you need to get the reputation needle moving in the right direction.
Since the beginning, Internet Reputation has helped thousands rebuild and restore a more positive image online—and to carve a path toward a better, more rewarding future on the web.
To get started, call an online reputation specialist today at 888-613-6342.